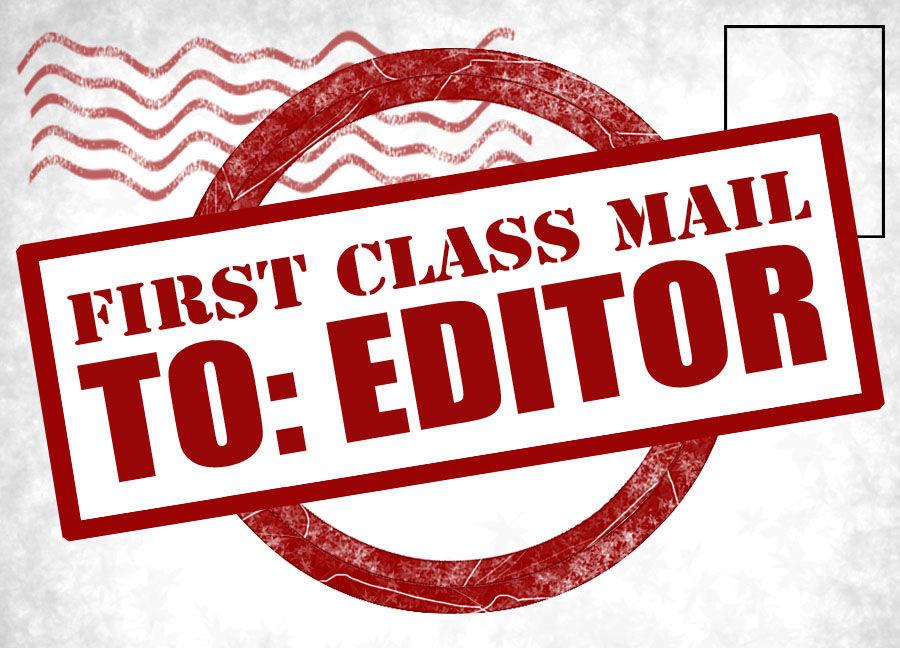 A&M's Ross Bjork needs to learn true bottom line
I read in the sports section of Wednesday's paper the article about A&M athletic director Ross Bjork and his statement about freedom of speech for athletes, particularly athletes kneeling during the playing of the National Anthem. Bjork also said freedom of speech is alive and well and if he was going to err it would be on the side of our student athletes every single time. He also wants our donors and former students to support our athletes because that was the bottom line in all this.
Freedom to protest was earned, not by the athletic department, not by Ross Bjork, and not by our athletes. It was earned by those who served this country. I am a former student, a veteran and a proud American. When the National Anthem is played, I stand, place my hand over my heart or render a hand salute. During the playing, I remember the 11 of my Class of '69 classmates who died in the service of our country during the Vietnam War. I do this to honor them and the flag I served under and the country I love: America.
I, too, have First Amendment rights. I am a season ticket holder for many years for football, basketball and baseball. If any of our athletes at A&M kneel during the National Anthem, I will exercise my right under the First Amendment by leaving after the playing or singing of the National Anthem is completed. And I will not be back until these athletes kneeling protests stop.
My advice to Bjork, all coaches and all athletes is to tour Veterans Park in College Station and view what has been done by others for them and for all of the rest of us. It should make them all proud to be Americans. Honoring our country is a hard-fought privilege that was earned by many for all of us.
And that, Ross Bjork, is the true bottom line.
---
Sadly, lost all respect for Texas A&M University
There must be a lot of tears in heaven from all the men and women who have served and died to defend our flag.
Shame, shame on you Aggie athletes and your leadership who have made this decision that kneeling during our National Anthem is OK.
I have lost all respect and I am very sad for our university.
---
How troubling to read the words of Ross Bjork
How troubling to read the words from A&M's athletic director concerning athletes' "rights" (Eagle, Nov. 18). For example: "Right to express themselves, right to think 'they' are hurting more than any other group, right to follow rules or not, right to demonstrate, right to kneel during the National Anthem."
This mindset has become skewed at so many levels. Consider the ones who have gone to battle. What if they said to their commander, ."I don't feel like maneuvers today, I don't feel like fighting, I don't feel like addressing the enemy." Surely, people can see how ridiculous that would be. If this was allowed to happen because "after all, one has a right" then there would be chaos and the commander would become just one of the followers. And at this point, the wagging tail is controlling the head.
If a person feels inclined to "protest," then protest on your own time. If you abhor America's flag and National Anthem so vehemently, then protest somewhere else other than on the football field where you are being paid with "free" education, "free food," "free" lodging. Go protest if you "feel" like you must. Protesting America's National Anthem is such an "honorable" way to say thank you to thousands who have died fighting for your freedom.
How refreshing it would be if these young athletes were taught the art of gratitude. Be grateful for the opportunity, be grateful for the new day, be grateful that you live in America, be grateful that you are a part of a team. Be grateful, stop looking inward. Be grateful for life and for the One who gave you life.
Teaching the art of gratitude, this one simple mindset, would help to destroy the authority of chaos.
---
If Bjork had served in the military he'd understand
Regarding athletic director Ross Bjork's support of Aggie athletes demonstrating during the playing of the National Anthem (Eagle, Nov. 18).
Perhaps if Bjork had spent some time in the military service he would have a scintilla of understanding of how offensive it is to veterans to disrespect the flag and those who died in service to this country.
Athletes have lots of opportunities to protest, but once they put on a uniform, it is time to play ball, not demonstrate.
I am hopeful that Aggie athletes will have respect for those Aggies who have gone before them and given their all for this country.
---
Shocked and dismayed at athletic director's words
On Wednesday, I opened The Eagle sports section and was totally shocked and dismayed after reading remarks made by Aggie athletic director Ross Bjork.
I could not believe his stance regarding Aggie athletes' First Amendment rights. If an Aggie athlete wants to burn the American flag in the middle of Kyle Field during halftime, that is perfectly acceptable, as Bjork supports them in all their endeavors.
Much of my life involved coaching at the high school and collegiate level. You do not build unity by destroying the moral fiber of your team. Today, if you don't agree with the left-wing philosophy that America is terrible, then you are the enemy. How can you build team unity by forcing some players to support left-wing antics, when in fact they despise what the left wing stands for?
Creating "Unity" badges to show agreement with hating police, burning and looting businesses and kneeling for the National Anthem is deplorable. Take the teams to a national cemetery and let them read the headstones of some real heroes. Show them the graves of the Aggie men and women that died so your athletes could exercise their rights. These men and women didn't catch, throw or kick a ball but instead they dodged bullets, bombs and every conceivable type of weapon that the enemy threw at them. Unfortunately those heroes were not lucky enough to celebrate in the end zone because they died defending First Amendment rights.
If the university is supporting these athletes in defunding the police and kneeling for the National Anthem, Aggies should start defunding the athletic program at Texas A&M. Stop buying season tickets, stop donating to a program that supports radical activity.
A recent survey by ABC revealed that 64% of Americans are opposed to defunding the police.
---
Don't disrespect flag that covered friend's casket
My high school friend took a bullet defending the American flag. They draped his flag over his coffin as they lowered him into the ground.
Texas A&M athletic director Ross Bjork, don't you dare disrespect his flag, my flag and your flag by publically supporting people who do.
Sir, you are making a big mistake.
---
'News' story should have been on the Opinions page
As a teacher, I have taught students how to differentiate between fact and opinion. In the Nov. 16 edition of The Eagle, a front-page Associated Press reprint stated "the presidential transition remains stalled because of President Donald Trump's refusal to acknowledge that he lost the election." Without subsequent supporting facts, this is simply an opinion and should be in the editorial section, not in the news section.
The Eagle is not alone in this transgression as KBTX posted the very same statement on its Facebook page.
I realize small-town newspapers/television stations need to rely on services such as the Associated Press; however, thoroughly edit your choice of stories to maintain the integrity of your media. Save the opinions (yours and others) for the editorial page.
Catch the latest in Opinion
Get opinion pieces, letters and editorials sent directly to your inbox weekly!