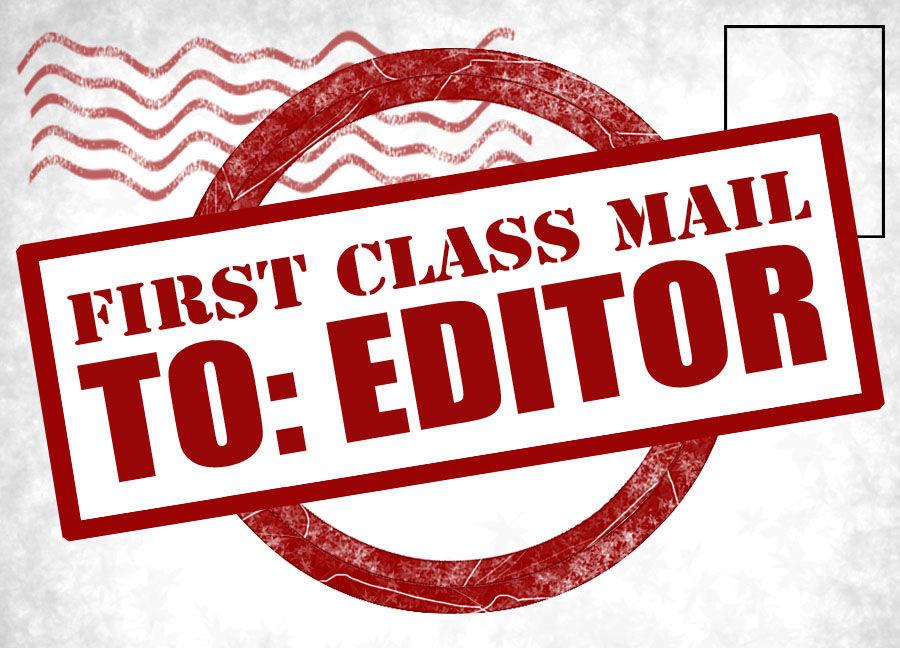 Deadline for election letters is 5 p.m. July 6
All letters concerning the July 14 party primary runoff election must reach The Eagle by 5 p.m. on July 6. All political letters that meet Eagle requirements will run by July 9.
• No more than one letter per writer will be printed each 30 days.
• Letters should be no more than 300 words and are subject to editing for length, clarity, libel and good taste. Publication is discretionary.
• All letters must contain the writer's name, city of residence and a daytime phone number for verification.
• Anonymous letters will not be published.
• Form letters and letters associated with organized efforts involving candidates or causes will not be published.
---
Candidate would push term limits, curb budgets
I encourage you to vote in the primary runoff on July 14. If voting in the Republican Primary your choice is simple.
Are you tired of business as usual in D.C?. Are you ready for change? Do you want to help President Donald Trump drain the swamp? If so, then please join me in voting for Renee Swann for the 17th Congressional District.
You could choose Pete Sessions, a career politician who spent 22 years in Congress in the Dallas area until defeated in 2018. He sent our manufacturing jobs to China, passed a massive spending bill by raising taxes, abused earmarks to pay off donors, paid for lobbyists to meet him at a Las Vegas strip club, and currently is using campaign contributions to pay criminal defense attorneys more than $80,000 to take care of his ongoing Ukraine legal problems.
Or choose Renee Swann, a citizen candidate who has lived many years in our district, creating jobs and building a successful business while rearing a family. Some things Renee would do for us is advocate for term limits, fight to hold China accountable by demanding that we bring critical manufacturing back to America, and work to pass a balanced budget. We deserve our next representative to have a clear head, pure heart, and a focus on serving us and our needs instead of serving himself.
Please join me in voting for Renee Swann to represent Congressional District 17 in Congress.
---
Seeks collaboration with county, cities, schools
I am supporting Steve Aldrich for re-election as Brazos County commissioner for Precinct 1. I have known Steve for 35 years and have seen firsthand his care for this community through his active service.
Steve is a fiscal conservative and has a record of thoughtful use of taxpayer dollars. He has been active in fostering collaboration between the county, cities and school districts. He also has been proactive in responding to the county's transportation needs.
I had the privilege of serving with Steve for nine years on the College Station school board. He always was prepared and studied the issues carefully. I believe we have witnessed that same approach in his continued service to our community through his time on the College Station City Council as well as Brazos County Commission.
Steve always has brought initiative, intelligence and integrity to his service. That service has spanned decades and I am hopeful we will provide him the opportunity to continue providing that benefit to our county by reelecting him as our Precinct 1 commissioner.
Please join me in voting to re-elect Steve Aldrich.
---
Fortunate to have a man of his caliber and skill
Brazos County is a great place to live and raise a family. Our community is facing hardships but there will be brighter days ahead. We are going to need strong, dedicated leaders to help lead us back to "normalcy."
I enthusiastically am supporting the election of Michael Schaefer to the Brazos County Commissioners Court. Brazos County is fortunate to have a candidate of his caliber, knowledge, background and dedication.
Why am I so enthusiastic about Michael's election? I had the good fortune to be a student in his class and he gave me the opportunity to work for him for more than 15 years at Blinn College. Michael was a great team builder and role model. He ran an efficient department and his enthusiasm was contagious. He expected nothing but the best and gave his employees the necessary tools to achieve success. He is a true leader.
Michael also has started several successful businesses and has received many awards for his accomplishments. He has a good work ethic and great business skill set.
Michael's commitment to our community goes beyond the interests of his family; he cares about the quality of life for us all. He has lived his entire adult life in College Station and is very involved in local organizations. He always is willing to share his time, talent and treasurers for the greater good.
We are blessed to have someone such as Michael who would represent us at the county level and help our community during these difficult times.
I ask you to please vote for Michael Schaefer for Brazos County commissioner for Precinct 1.
---
Demonstrated leadership with a lifetime of service
I would like to urge voters to reelect Steve Aldrich for Brazos County commissioner for Precinct 1. It has been a pleasure to call Steve my friend since our college days at Texas A&M in the late 1970s.
Steve has demonstrated his leadership during a lifetime of service to things such as the Boy Scouts, Bryan/College Station Chamber of Commerce, Lions Club, College Station school board, College Station City Council, Brazos County commissioner for Precinct 1, and the list goes on.
Steve listens to others thoughts and ideas and believes that good communication is important. Having watched Steve through the years, I am particularly impressed with his strong work ethic. It is that roll-up-your-sleeves and lets get-the-job-done attitude that Brazos County needs and deserves. Steve looks at the various issues facing Brazos County, does his homework, and makes informed decisions based on what is best for the county and it's residents. He has a knack for looking at the big picture in getting things done for the entire county, not just his precinct.
Steve believes in fiscal management that will allow us to meet our county's road needs without increasing taxes. Steve is also acutely aware that facilitating communication between the cities, county, school districts, Texas A&M, and other stakeholders is imperative.
Steve Aldrich is the type of commissioner that Brazos County needs. He already is familiar with the issues facing the county and is the clear choice for Precinct 1 county commissioner.
---
Integrity during time on the CS school board
For the past 45 years, I have lived in this community where I have raised children and now have grandchildren living here. I've served on the city council and given back to many causes. I love this community, and I want the best for its neighborhoods and its future.
I share a similar story with Michael Schaefer. We are both homebuilders and we share the same vision for the future of College Station. We may be business competitors but above that we are great friends and we respect each other.
Brazos County faces significant issues related to growth and maintaining our quality of life. It will take serious-minded, yet practical-thinking leaders who are willing to work with others to overcome these challenges.
Michael appreciates the responsibility that comes with spending other people's money, and he's acted with integrity throughout his terms on the College Station school board. Michael has demonstrated the ability to work well with others for a common cause his entire life.
For all of these reasons and more, please join me in supporting Michael Schaefer for Brazos County commissioner, Precinct 1.
---
Has served the community through a variety of posts
I write my first letter to The Eagle on the runoff election for county commissioner for Precinct 1. As a voter in this precinct, I plan to vote for Steve Aldrich.
I recognize the name of his opponent, but Steve has been my friend since we joined the BCS Jaycees 39 years ago. I have seen his servant heart in this community for four decades. As a member of my city council, Steve was always well-informed on the issues and listened to the residents to make wise decisions.
In his term as a commissioner, he consistently represented the taxpayers of the county based on his independent investigation and input from us, the residents. Based on Steve's history and experience, a vote for him to serve a second term is clear.
Finally, without a doubt, Steve wants to continue to serve in this position for the residents of this county and his faith that he will do so. The best evidence of this is paying his filing fees when he was diagnosed with inoperable cancer. Prayers were answered and he will serve his second term cancer free.
---
Either man would serve the residents of Precinct 1 well
I would like to take this opportunity to clear up some misleading information that is being spread on social media. As the third Precinct 1 commissioner candidate in the March Primary, I have been asked to endorse both candidates in the runoff and ask my supporters to vote for him.
I have not and probably will not publicly endorse either Steve Aldrich or Michael Schaefer in the runoff election for Precinct 1 commissioner. I do support both gentlemen and have assisted both campaigns these past few weeks.
I made some videos with Michael Schaefer to assist him in educating the residents of Precinct 1 on how the Emergency Services District operates, who responds on emergency calls and how the transportation system needs to be improved to assist the first responders and make the residents safer. The second video I made explained why I support Michael Schaefer due to the fact that he has raised his family here in Precinct 1 and served us well on the College Station school board.
So did Steve Aldrich. Steve also served the city of College Station by serving on the city council while I was employed by the city.
I feel like the residents of College Station, especially those who are lucky enough to live in Precinct 1, are fortunate to have two good candidates to choose from. Both are Christians, businessmen and have served this community and would continue to serve in the future.
I support both men and wish them well in the election but will not endorse either one of them publicly.
I know who I am voting for. See you at the polls.
---
Who else do protesters want to remove?
Tearing down statues will not solve problems, but it will alienate people who might even agree with objectives protesters might be trying to accomplish.
I attended Texas A&M College from 1954 through 1958. I do not remember anyone saying anything about "Sully" being a slave owner or Confederate general. Statues of people who have influenced history have graced our parks for hundreds of years, and have attracted little notice except from pigeons. It is strange they now have become objects to be hated, torn down and burned. The protesters have likely done nothing noteworthy enough to earn a statue of themselves, and they have not earned the right to tear down a statue of an historical figure.
I am opposed to any action to remove Sully from the present location or subject him to humiliation. It is the American way to give everyone a fair trial.
My concern is not just for Sully. We are sliding down a slippery slope. Free speech and academic freedom have become only words, and there seems to be no end to the demands of one group and then another. Statues of our Founding Fathers, Christopher Columbus, the Jefferson Memorial, the conquistador statues, and the memorial to Confederate women have been threatened or toppled. Are the protesters going to demand George Washington be blasted off Mount Rushmore? Is the Statue of Liberty next? How about the Liberty Bell and the Washington Monument?
Gone with the Wind has fallen out of favor, and Nancy Pelosi had Confederate portraits removed from the Capitol. Are we going to burn books as oppressive regimes have done in the past? The "thought police" have taken over.
It is time for all of us to stop, take a deep breath, and try to work out our problems. The last time we had a truly serious disagreement in this country, we fought the Civil War.