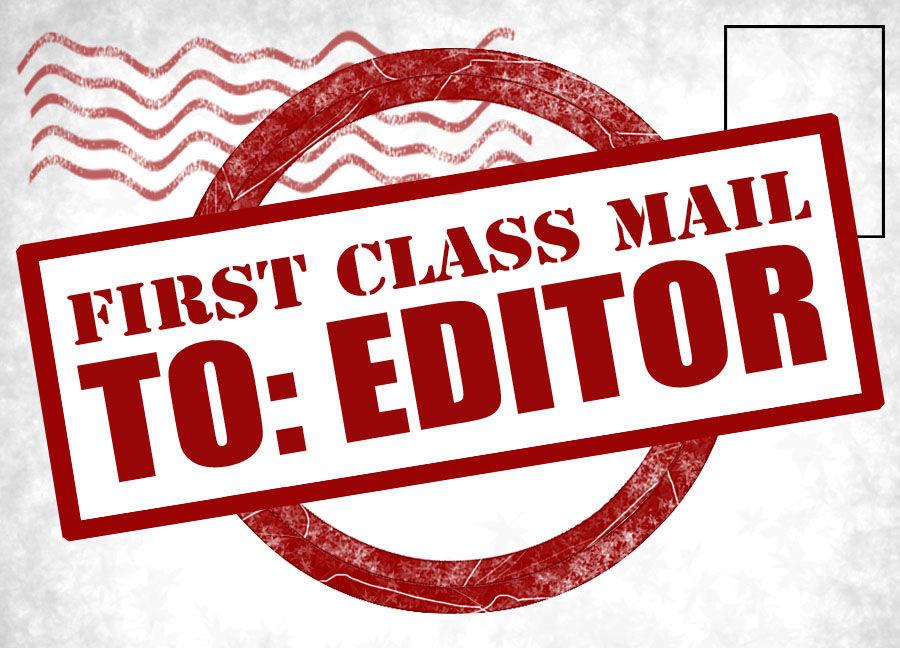 Thankful for everyone who got A&M up and running
I can't believe Texas A&M is even considering removing or moving the stature of Sul Ross. Why are we doing this? Is it because a bunch of people are ashamed of Texas A&M and its founding? I'll bet those same people are ashamed of the United States of America and its founding.
I believe the U.S. is the greatest country God ever has allowed to exist in the history of the world. I know my history and I'm extremely impressed with our Founding Fathers and their sacrifice and wisdom (I can't say that about any other country). Yes, our Founding Fathers were sinners but I've got news for you: We are all sinners. I certainly hope the people demanding removal of the statue are not judged in the same way they judge.
I went to Texas A&M and sent my children to Texas A&M because I believed it was the best university in the country. I'm grateful to all those who founded this great university and I'd like to remember them. Without them, we wouldn't be who we are.
If you don't like Texas A&M or are ashamed of it, there are hundreds of other universities to go to.
---
Only following Christian rules can change hearts
I strongly oppose any removal or relocation of the Sul Ross statue on the A&M campus. I feel it will encourage racists to be even more racist while not benefiting treatment of minorities.
Cosmetic changes such as statue removal, college song changes, etc., will not be beneficial.
Only the love and following of Christian principles can really change people's hearts and support fair and loving treatment for all.
---
Learn all the facts when telling our US history
Recently, several letter writers regarding the statue of Sul Ross have touched on historical writing and interpretation. Some writers point to the biography of Sul Ross while another writer asserts that students haven't learned the concept of history and that to understand the past, you must study history.
I've taught and researched history for years. As more people want to learn about their roots, there is a growing interest in history and genealogy. In order to understand our common past better, history must be interpreted with all the evidence that can be obtained. Too often, key pieces of evidence or facts are not included in historical literature. As a result, we grow up learning an unbalanced history of our state and country.
Increasingly, there is a perception that historians are "revising" Texas history. This perception creates a misunderstanding that the version of history that we learned in schools is being challenged and changed. In fact, history is being given a fresh assessment on the basis of new and additional facts that were unknown or left out of the story. New assessments present a more balanced and accurate history, one that is not exclusively of one group and of its success and achievement.
Until recently, Texas history in the public schools largely began with the story of the Alamo. In the past few years, there has been an effort to present a balanced history that is inclusive of the diversity of peoples who have played a role in the creation of our state.
This means that historians and educators evaluate both the achievements and failures of the peoples who have made Texas. The historical understanding of people, events and institutions require that we not lose sight of the complexity of people's lives. That Sul Ross was president of A&M is a fact, but there are other equally important facts in the complexity of his life that matter in today's environment and should be weighed.
---
Destruction, riots are not the way to effect change
According to the letters to the editor in the past days, the majority of people are against the relocation of the Sully statue. I concur.
Under the current conditions and demonstrations against the police and the destruction of monuments, there can be no unity in America. The opinions are too diverse.
Germany destroyed all World War II memorials and changed many street names of former Nazis after the Nazi years. Throughout the thousands of years of history in Europe, many emperors, kings, princes and governments, both popular and unpopular, were not suitable for everyone. But no existing monuments were destroyed, they belonged to Europe. That is why states that celebrate their festivities and uphold traditions have existed for so long and will continue to do so.
Destruction and riots are not the right way to demonstrate against a government.
Only the exchange of views can achieve unanimity. In some states, politicians and citizens have started discussions.
To quote poet Erich Limpac: "Whoever denies his past proves that he has learned nothing from it.
British Prime Minister Winston Churchill said, "A fanatic is a person who cannot change his view and does not want to change the subject. Humanity has gone too far forward to turn back and is moving too fast to stop."
---
Eagle should run articles only supporting police
I was disappointed to read the column by Robert Weissman (Eagle, June 20). I am just curious what soundproof bunker he lives in.
Let someone such as Weissman spend three weeks going out on calls with the police in any city, including College Station, and he or she will not be blind to reality. Less money for police? Get serious!
I don't know why anyone in his or her right mind would want to be in law enforcement, with the criticism today, when law enforcement officers put their very life on the line every single day. But, I'm surely glad that they do, including our local police in Brazos County, Grimes County, Bryan, College Station, Texas A&M and throughout the Brazos Valley.
Do we need more training? Absolutely. All professionals do. Is that going to be happening with less money? That's ludicrous.
The Eagle should be supporting law enforcement not printing ridiculous narrow-minded Ideas such as those spouted from people such as Weissman and his organization, Public Citizen,, which has an annual revenue of $17 million.
I would venture to say that Robert Weissman makes a great deal more money than any law enforcement person in the entire Brazos Valley. Let Public Citizen spin/spend its money on some of the Issues in our cities' budgets.
I extend a big thank you to all first responders.
Be part of the solution, Eagle, not part of the problem.
---
There is no reason to reopen Gibbons Creek as coal-powered
Coal-fired power plants are the single largest contributors to local, regional and global air pollution. They are also highly inefficient and now more expensive to operate than virtually any other form of electricity production. It was thus a good thing to mothball the Gibbons Creek power plant, since we can generate electricity much more cleanly and cheaply using free Texas wind and solar energy, instead of importing coal from Wyoming to pollute our air.
Selling the plant to a party that would go back to burning coal is penny-wise, pound-foolish, and unethical to current and future generations.
Instead, we should begin planning for the future of energy at the Gibbons Creek plant location, making use of existing infrastructure, and beginning construction of a major energy storage facility. Flexible energy storage will be a major requirement of a future energy system in Texas and beyond, and early construction and operation of energy storage facilities, such as "liquid air batteries," will be key to the reliable and safe electricity supply we all want, without the pollution.
---
Keep our cities clean and free of trash
Most every day now I go for a run, a walk or a bike ride. We are lucky here because we can spend time outside while doing social distancing. Two months ago, as I went around my neighborhood near Tower Point in College Station, I began to notice more and more the trash left along the streets and along the paths through the woods.
Now when I go out for a walk I bring a bag and pick up glass bottles, cans, plastic foam, plastic items and cardboard. So far I've collected enough to fill two or three large trash cans. Decatur Drive, Arrington Road and Alexandria Avenue are looking much cleaner than they were.
People of College Station/Bryan, by all means go out for a daily walk, but kill two birds with one stone. Let's all pick up stuff on the ground that doesn't belong there and make our city more green and pristine.
---
Use signs, not speech, during the pandemic
During this COVID-19 pandemic, we have been advised to wear face masks and to keep social distancing. While keeping social distancing, we also need to communicate effectively. We need a common language.
It would be healthier to use signs rather than speech. We need gestures to say "Hello," "Good Morning," "Nice to meet you," "Goodbye," "Excuse me," "Thanks" and "You're Welcome." We may need to create some new gestures or perhaps we can borrow some from American Sign Language.
This also would serve to begin dialoging with people who rely on signing to communicate, another often ignored minority in our community. This would be a great contribution that leaders and educators from Bryan and College Station could do to make this crisis bearable and would allow all people to communicate with one another and to continue feeling part of the community.
---
The experience and skill set we need on the court
Brazos County is a great place to live and raise a family. Our community is facing hardships but there will be brighter days ahead. We are going to need strong and dedicated leaders to help lead us back to "normalcy".
I am enthusiastically supporting the election of Michael Schaefer to the Brazos County Commissioners Court. Brazos County is fortunate to have a candidate of his caliber, knowledge, background and dedication.
Why am I so enthusiastic about Michael's election? I had the good fortune to be a student in his class and he gave me the opportunity to work for him for more than 15 years at Blinn College. Michael was a great team builder and role model. He ran an efficient department and his enthusiasm was contagious. He expected nothing but the best and gave his employees the necessary tools to achieve success and expected nothing but the best. He is a true leader.
Michael has also started several successful businesses and has received many awards for his accomplishments. He has a good work ethic and great business skill set.
Michael's commitment for our community goes beyond the interests of his family: He cares about the quality of life for us all. He has lived his entire adult life in College Station and is involved in local organizations. He is always willing to share his time, talent and treasures for the greater good.
We are blessed to have someone such as Michael who will represent us at the county level and help our community during these difficult times. I ask you to please vote for Michael Schaefer for Brazos County Commissioner for Precinct 1.
Catch the latest in Opinion
Get opinion pieces, letters and editorials sent directly to your inbox weekly!