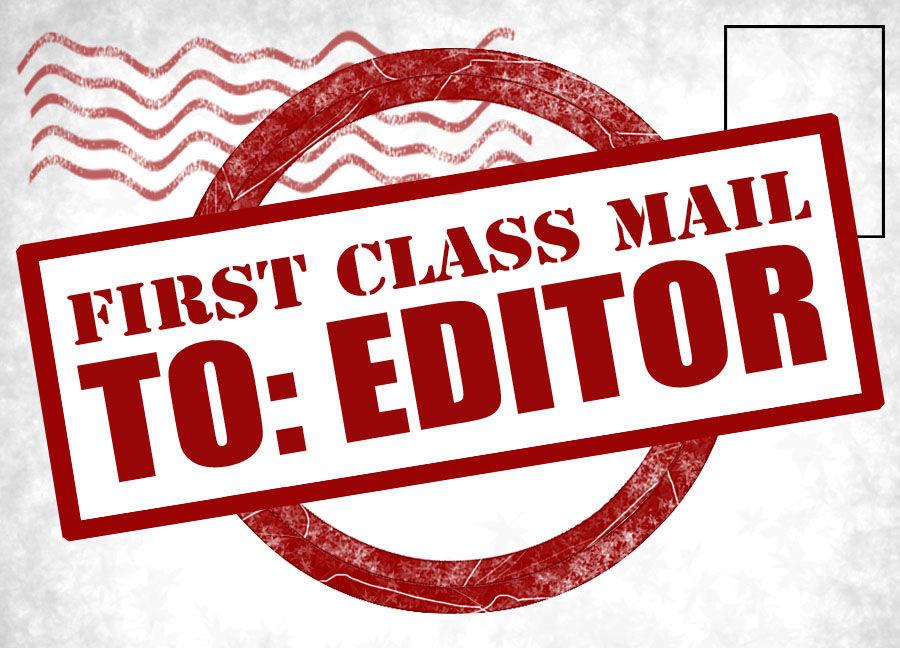 Can't undo the past, so we all should get along
Is it easier to focus on tearing down the past than it is to building up the future? Where will this end?
Should we now remove the Washington Monument and the Jefferson Memorial since our Founding Fathers had plantations and were slave owners? Should we torch Mount Vernon and Monticello, their historic homes? Should we rename capital cities: Washington, DC; Jefferson City,
Where will this end and when will it be enough?
I am a 70+-year-old white woman so have little credibility in the current discussion. Am I a woman of privilege? Yes, based on the fact that I was raised in a two-parent, middleclass American home, where our Christian faith determined our thoughts and actions. I received an education and had a career of my choosing. I am very, very grateful for my life, but I don't feel I need to apologize for it.
Can't we start this discussion with good will on both sides, look at each other as equal human beings, not the color of our skin? Can't we just acknowledge our sad history of racial injustices and begin to heal, reform, and move forward.
We can't undo the past. Violence reaps more violence. If not, we will destroy ourselves and our country. Then who has been vindicated?
---
In troubled times we all need to turn to church
In these times, as many seem to increasingly want to divide us, it would be well to remember that we are not without hope. We are blessed with a wonderful treasure, a pearl of great price that unites us: the church. Here, each believer is equally "in Christ" in the kingdom of heaven.
Let us expand our membership.
---
The life of retired Capt. David Dorn mattered, too
Has any protester locally held a sign for retired police Capt. David Dorn who was shot and killed in St. Louis on June 1 trying to protect a friend's pawn shop from looters? Let me know if anyone has or has seen one.
Capt. Dorn's decision to put himself at risk to protect the property of a business owner, an innocent victim of the rioting and looting, cost him his life, tragically.
If we are going to make a martyr of George Floyd, then let's make a martyr of Capt. Dorn. He didn't deserve to die, either.
---
Businesses and homeowners must work together
Sales taxes are down double digits in College Station. Debt has increased by millions of dollars. The sheer size of our sewer and water lines will require constant repair due to usage and a changing climate, which no engineer can avoid planning around. These costs are in the millions, if not tens of millions of dollars.
Taxes will be further increased or general funds will have to be shifted to cover our debt fund, which before COVID-19 was scheduled to be negative by FY22. One only can imagine what that fund looks like now. These costs are not expected to decrease.
However, there is way out and it can only come from us. Keeping up with growing trends in the market you can see that large funding of projects can lead to over reliance on capital markets, this increases the cost of issuance and adds unnecessary capital flight out of a community. You should remember that every year valuable dollars are packed up and shipped out of College Station, never to return. As College Station is reliant on money coming from Texas A&M, as College Station unlike Bryan, does not produce much if anything, so every dollar shipped out is a dollar no longer in circulation. We rely on consumers going to shops and restaurants and those restaurants rely on a mother and father and how open they are with giving money to their kids to spend. That well is running dry, quickly.
This can change but only if we work together as a community. The division between business owners and homeowners that has plagued us must end. Unless homeowners wish to see their taxes continue to go up, and business owners want to go belly up ,we must stick together or come unglued.
---
Read Marc Thiessen's column on the national anthem
Every newspaper in the country should publish Marc A Thiessen's column "It really does mean disrespect for the American flag" (Eagle, June 17). The vast majority (maybe 100%) of those taking a knee during the playing of the national anthem are millionaires, Yet, they are being disrespectful to America and to all the men and women who have given their lives to protect the freedom that allows them to make their millions and to protest.
Their freedom to protest against racism is valid -- just not the method. It is disrespectful and disgraceful.
---
Don't overlook Sul Ross's importance to Texas A&M
I write in response to the article in which Kellen Mond and others have characterized those in favor of retaining the Sul Ross statue as "ignorant" and "supporters of racism."
For those who choose to listen and understand the facts, I will start with the fact that I am not a racist. The statue supporters were not there on Saturday as a protest in opposition to Black Lives Matter, not in opposition to justice and peace and certainly not condoning what happened to George Floyd. We were there for one purpose and that was to support what we believe to be a core part of Texas A&M University. This is specifically about preservation of history and recognizing, not defaming, those who made this university special.
The Sul Ross statue was not placed to commemorate Ross's time in the Confederate Army. He is not depicted in uniform, on a horse or bearing arms. He is portrayed as he was as president of this university. Tearing down non-military, academic statues is not a solution.
Three years ago, The University of Texas removed its Confederate statues. Did that bring unity and resolution? Today, Longhorn athletes are calling for elimination of The Eyes of Texas as the fight song. I'm afraid there is no stopping point on these efforts to re-write history, as there are so many religious, ethnic and other groups of individuals who can find fault and offense with the actions of our ancestors.
No institution can be all things for all people. A&M has evolved and improved and I'm confident that we will continue to do so. This university always has been unique. We are all Aggies and once an Aggie, always an Aggie. Highway 6 runs both ways for a reason.
Tearing down or hiding the Sul Ross statue is turning a blind eye to our heritage.
---
Bryan's 21st Street should be named for Carey and Irma Cauley
In addition, I would add his widow, current Commissioner Irma Cauley, who was appointed to Carey's seat. She has continued his community service and advocated and brought positive changes to our communities.
---
Candidate couldn't have known of China's actions
We are seeing new campaign ads from the Renee Swann campaign for the 17th Congressional District Republican nomination runoff to be held next month. In these ads, she attacks her opponent, former Rep. Pete Sessions, for allowing China to run all over the United States via bad trade deals.
The Swann campaign based its accusations on a congressional roll call vote from May 2000 that allowed the United States to recognize China as a member of the World Trade Organization. It was heavily supported by the GOP sides of both the House and the Senate. Joining then Rep. Sessions in the House in voting for this bill was Rep. Kevin Brady, as well as GOP Reps. Dick Armey, Bill Archer, Henry Bonilla, and Larry Combest. In the Senate where it passed overwhelmingly, both Texas GOP Senators Phil Gramm and Kay Bailey Hutchison voted in favor of the bill. At the time, this was a very important and worthy vote. Welcoming an economy as large as China into the WTO was the prudent and correct thing to do.
Over the years, China violated both the letter and the spirit of the WTO agreement and it failed to live up to its entry promises. However, few people knew in 2000 to what extent China would abuse its WTO partners. Once it became evident in the late 2000s, the previous presidential administration was about to begin its tenure, and it chose to do very little to bring China into agreement.
President Donald Trump has undertaken a lot of efforts to make our trade agreements fairer to U.S. businesses. The fact is that many needed updating. He has done this with China, and it's nice to hear that candidate Swann would help him in these efforts. Many others in today's GOP, including Rep. Brady and our own current Rep. Bill Flores, are doing the same.
But to hear and read that she would have known in 2000 what was ahead is laughable.
---
Socialism and capitalism give high standards of living
Decrying the evils of socialism and the policies of former presidential candidate Bernie Sanders and the dogmas of Karl Marx and Friedrich Engels are not based on historical or current-day realities.
Extreme examples of socialism and its failures in Germany (National Socialist) and the Union of the Soviet Socialist Republics were due, in part, to their autocratic and insane leaders.
A pure "socialist" form of government in which production and property are community owned is not uncommon and includes the early Christians after the death of Christ and also the Israeli kibbutz settlements. Most developed countries have a combined democratic/socialist/capitalist system in which democracy is universal and there is a balance between socialism and capitalism.
This balance varies between countries. For example, socialist policies in the United States include Social Security, Medicare, Medicaid and veterans' care. The country-specific balance between socialistic/capitalistic emphasis continually is changing but the successful melding of these two different philosophies has produced the highest standards of living for its citizens. Let's hope this continues.
---
Article on Atlanta shooting showed the typical AP distortion
The front-page article in The Eagle about the Atlanta shooting said, "The Wendy's was set aflame at one point Saturday night, although the fire was out before midnight."
The implication is that firefighters saved the building. It was destroyed. Typical AP distortion.