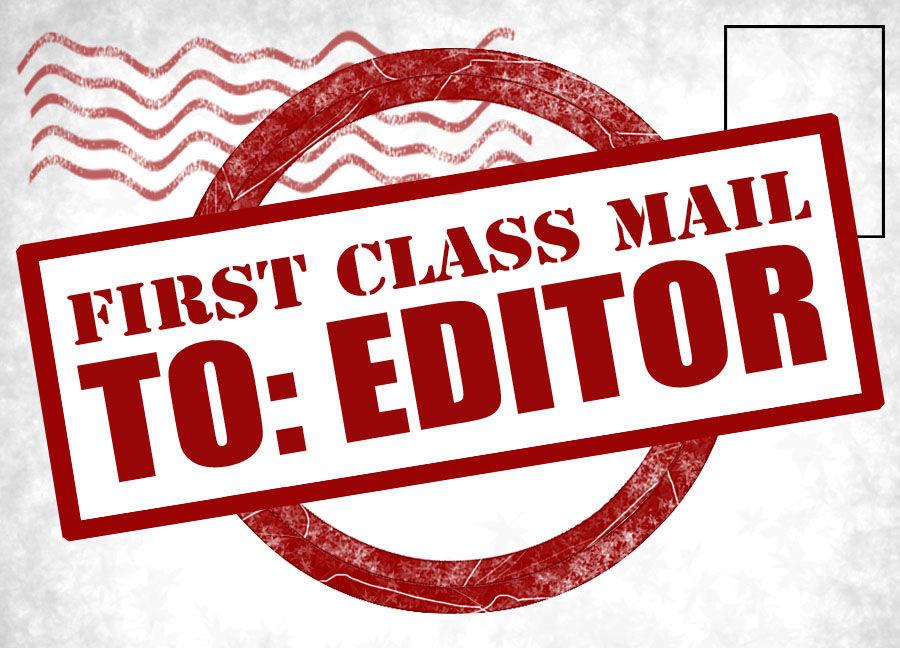 Commissioner candidate has all the core values
As a 24-year veteran of the Navy Seabees and Air Force Security Forces, I'd like to say a few words about Precinct 1 Brazos County Commissioner Steve Aldrich.
I've known both Steve and Lisa since 2014 when I returned home from a deployment to Southwest Asia. I first learned all about his work on Aggies Go To War so of course, we instantly connected. Over these years of friendship, both Steve and Lisa became close family friends to my family, especially my two kids, ages 10 and 11. They call him, Captain Steve.
In 2016, I lost my father, Joe Guidry. Steve and Lisa graciously invited my wife and two kids to Disney World along with Benjamin Knox and his daughter, plus Chef Tai Lee's family at Christmas. Strong Aggie bonding, we've all been family ever since that trip of a lifetime.
I didn't ask to go to Disney, I didn't ask to go to numerous Aggie sporting events, I didn't ask to become a member of the Lion's Club, nor the many other wonderful opportunities the Aldrich family presented to me. No my friends, Steve and Lisa simply reached out through kindness, as they do with so many more throughout the Brazos Valley and beyond.
From the Aggie core values, the Navy core values and Air Force core values, Steve Aldrich is the ambassador of all these values. His legacy after graduating Texas A&M in 1978 has been nothing less than outstanding with a proven record of getting it done with a positive and productive outcome for our future within all positions he's held thus far.
As soon as it was known Steve had cancer, most decent people reached out to Steve with thoughts, prayers and support. However, some used this to their advantage to run against him and smear his good name while he was down.
But Steve wasn't down. He made his peace with God, and fought -- not only pushing forward with his commissioner duties and other volunteer events, but he also beat cancer!
God, country, family, and all things Christian conservative while upholding those core Values mentioned earlier is what Steve Aldrich is all about.
Steve has my vote and I hope he has yours,
MIKE GUIDRY
College Station
---
Commissioner candidate is a good Christian man
I am supporting Michael Schaefer for Brazos County commissioner for Precinct 1. I have known him for more than 20 years.
Michael has 100% of my vote because he is honest, trustworthy, loyal and, most importantly, he is a good Christian man.
Please join me in voting for Michael Schaefer.
JUANITA ROLDEN
College Station
---
Defends our local values and is fiscally sound
We're happy to support our friend Michael Schaefer for Brazos County commissioner, Precinct 1. Michael has an incredibly impressive resume of business success, public service and personal integrity.
Michael has called Brazos County home for more than 30 years. He reared his children here, started businesses and created jobs for many of our friends and neighbors.
He has a long history of working well in collaborative groups -- from his time in faculty and administration at Blinn College, to his service on numerous charitable boards, and to his tenure on the College Station school board. In each instance, the institution or enterprise has flourished with Michael contributing to its success.
As a leaSder, Michael is a true conservative -- protecting the individual while defending our local values and keeping government fiscally responsible. We feel our children are safe with Michael leading the school board, and we have confidence our community will be well served by his leadership on the commissioners court.
Most of all, Michael is both accessible and honest. He always has made himself available to us and assisted whenever possible. He is forthcoming and straightforward with information, and respects constituents' need and right to know what is happening in their community.
Please join us in supporting Michael Schaefer for Brazos County commissioner, Precinct 1, in the Republican Party primary runoff on July 14.
BRANDON and REBECCA LEWIS
College Station
---
Residents shouldn't put up with a coal-powered plant
Gibbons, the small ape, can't swim; if you put them in water, they sink. If the Gibbons Creek Coal Plant reopens, much like gibbons in water, Texans will drown in pollution.
Coal-fired power generation presents numerous well-known risks to public health, yet the cities of Bryan, Greenville, Denton and Garland, are moving to sell an obsolete plant and let it reopen as a coal-fired power plant. Unsurprisingly, the local community met this proposal with vocal opposition, citing the obvious threat it poses to the area.
Toxic air pollution from coal plants contributes to health issues such as heart problems, respiratory issues, and even neurological disorders in humans. College students such as myself, young families and elderly folks who live in this area shouldn't have to breath these dangerous toxins.
We have renewable energy alternatives such as solar and wind at our disposal; we shouldn't be falling back on archaic, harmful methods of power generation.
JOHN BEAUBOUEF
Austin
---
We need more men in the lives of our children
Recently, a lot of letters have appeared in The Eagle about the fatherless families, particularly among the Black population and how it has adversely affected the community. Recently, I opened The Eagle and came across a news that was congratulatory to the outstanding members of the Rudder High School senior class.
I am an average human being with all the frailties of human nature. First thing I noticed was the picture of that news item had all women. Then, on further study, I found there were two men and 15 women. That is between 85-90% Women. Then suddenly it occurred to me whether there is a connection between the fatherless families and education. It is a problem and it is not confined only to Black families.
It is a societal problem impacting all whites, blacks, browns. I am an immigrant and the example of what an extended family that emphasizes education can produce.
The solution to the fatherless families is not going to come from Washington or, for that matter, from Austin. Each community acting as an extended family needs to be "a source of hope and guidance."
We as a nation need to become in the words of President George H.W. Bush "a thousand points of lights" to young people, especially men."
SHRI PARCHURE
College Station
---
Putting early interactions into historical context
A little historical context:
Columbus never made it to either the North American or South American continents.
Natives Americans sacrificed men, women and children by the thousands. Captives were enslaved and mutilation occurred. Mutilation was a form of acquiring the spirit of the person being mutilated.
There was constant warfare between the tribes. Stronger tribes would annihilate weaker tribes. Most of the early history of the Southwest United States is the displacement of weaker tribes.
Cannibalism occurred in tribes when there were food shortages. Human bones with cut marks have been found in the Southwest. It was not uncommon for the Aztecs and Incas to eat human parts.
A tribe would live in an area until all the animals were depleted and then move on. Animal species such as the mammoth, (probably) horses and other animals were eradicated by the first Americans.
Columbus had nothing to do with the French and the English and other Europeans coming to America. The British and then the Americans disseminated the tribes with disease and warfare. Where are all the Native Americans east of the Mississippi? What remains of them can be found in Oklahoma. Where are all the great Plains Indians? On reservations!
We all should be sorry to what happened and is still happening to Native Americans, but a little historical context will make the picture clearer to see.
FRANK LUNA
Bryan
---
Slavery is a valid reason to remove rebel statues
Our Great Divider wants to make removal of statues a destruction of history. When the U.S. demolished the swastika atop the Nuremburg stadium in 1945, the history of Nazi Germany did not disappear -- nor did the histories of the USSR when Stalin's statues came down, or that of Iraq when Hussein's fell.
If statues are so important for history, why are there not still statues of Hitler in Germany? Such pieces mark the enthusiasms of the period they are in, not history. That is why there is no purpose for statues of Southern generals to be retained in public, They and similar pieces were sops to a bigoted South that materially supported oppression of Blacks for a hundred years after the Civil War (it was anything but civil).
Other statues, such as Andrew Jackson's, have had attempts to topple them. I thoroughly applaud removing Jackson from a place of honor- he was a mean, slave-holding vindictive killer of Native Americans. Rather than toppling all figures, let's have reasoned commissions determine their actual contributions to building the United States. Slave ownership per se cannot be the basis for such a review in a period when it was legal and embedded in the Constitution. After the Civil War, however, those who materially aided in the suppression of Blacks for that 100 years deserve harsher treatment, as Walter Kamphoefner did so well with Sul Ross in a recent letter to The Eagle.
A&M students would do better to put pennies at the feet of Earl Rudder, who really founded A&M as something other than a backwater glorified high school and military academy for the 80 years after Ross supposedly saved it. Perhaps the replacement under the Morrill Act would have been a better university under UT, as happened at Minnesota. In any case, Sul Ross's statue needs to go to the Academic Building or Cushing Library where his full legacy can be presented.
That is the case with many of the Southern statues and monuments that continue to glorify a myth about why the war was fought. It was always and only about the maintenance and extension of slavery. Let's put that evil to bed.
VICTOR WILLSON
College Station
---
We cannot capitulate against those who riot
Let me start by saying that I was born and reared in California. I was reared in an integrated community, went to school with Blacks, played sports with Blacks, and regarded Blacks as ordinary citizens. Nothing different about them except the color of their skin. I was not then, and am not now prejudiced against Blacks.
I am prejudiced against the violence throughout this country using the unlawful death of a Black man to create hatred and use racism as an excuse to try to destroy this country.
The paid protesters do not mind destroying private property because they come from outside the community being destroyed. Make no mistake about it, the destruction of the monuments and private property are criminal acts conducted by criminals.
History is history. It cannot be changed. America, as well as all other countries in the world, has made mistakes. Those mistakes are part of history, and no destruction of national and state monuments will change that history, These individuals destroying America's icons are paid by people who are not out to destroy racism, but to destroy the greatest country in the world.
Remember, this country was founded on Christian principles. This country has always, and will always, protect freedom of religion, speech and the right to protest peacefully. America should not allow paid radicals to use racism as an excuse to conduct criminal activities. nor allow these same criminals to dictate how changes are made to established authorities.
JERRY LOVE
Bryan
Catch the latest in Opinion
Get opinion pieces, letters and editorials sent directly to your inbox weekly!