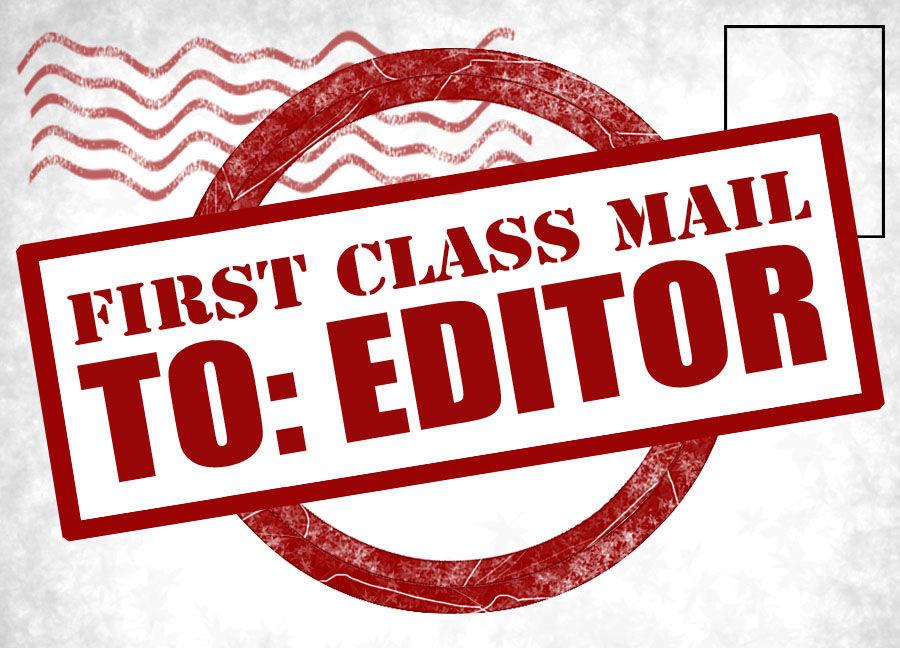 Candidate would work to improve online services
Please join me in supporting Michael Schaefer for Brazos County Commissioner, Precinct 1. I've known Michael for nearly two decades. We met while I coordinated his Leadership Brazos class in 2002. We have since worked together for numerous civic and charitable efforts including the CSISD Education Foundation. In each instance, Michael has demonstrated a commitment to service as well as an ability and desire to work well with other volunteers.
These qualities extend to Michael's governmental service as well. As a former College Station councilmember, I know the importance of collaboration and intergovernmental relationships. Michael has worked through his personal and professional life to cultivate such relationships with officials of Brazos County, Bryan, College Station and, of course, both Bryan and College Station schools. Michael and I worked together on various matters while both in elected office, and we were able to achieve positive change for our community.
Michael's business experience also will benefit us in Brazos County. He understands the burden that regulations and taxes place on businesses and how they challenge economic growth and jobs. Michael has stood with taxpayers to advocate for lower taxes and preservation of the split tax payment option (something his opponent voted to eliminate). Once on the commissioners court, Michael will work to improve online services, streamline processes and make government more accessible to the public--especially the neglected citizens of Precinct 1.
Michael would be an effective commissioner, and he and his wife Sandra would make us proud. They are two of the most hardworking and generous people I know. Please join me in supporting Michael Schaefer in the GOP runoff for Brazos County Commissioner.
JULIE SCHULTZ
College Station
---
Doing everything he can to help Brazos County
Steve Aldrich is the better candidate for Precinct 1 Brazos County Commissioner.
I met Steve when I was a 19-year-old student at A&M. Before I knew I would spend my adult life in Brazos County, he always wanted me to meet good people who would later be great contacts, personally and professionally. When I started a business in Brazos County years later, he made it a point to introduce me to potential clients and anyone who could help me grow.
Steve has spent years collaborating between many stakeholders within the community to achieve common goals. In transportation, he has worked to improve roads that are maintained by different entities.
With the growth in Brazos County, lacking transportation facilities is a current and future concern of many residents. Steve Aldrich was instrumental in creating the Regional Mobility Authority in this area to help combat this issue going forward.
At the same time, Steve has been working to help maintain and improve Brazos County's transportation facilities, he has been working with the Brazos Valley Economic Corporation. While this is important to help continue to spur growth in Brazos County, knowing the direction of the growth helps to understand the scope of work needed for transportation improvements.
Steve Aldrich will help Brazos County achieve the goals needed to manage growth with financial responsibility as a high priority.
With Steve Aldrich's history of leadership on the school board, city council, Noon Lions Club and county commissioner, he has a proven track record of dedication and service to the community.
Please support Steve Aldrich for Precinct 1 Brazos County commissioner.
PHILIP BARGAS
College Station
---
Despite differences, will vote for candidate
I'm voting for Michael Schaefer for Brazos County Commissioner, Precinct 1. Michael is a friend, and so this should not be a surprise. The surprise is that he is the first Republican I've voted for in my life.
Michael and I don't agree on many of the political issues currently dividing this nation. In fact, we probably differ on more issues than not. Nonetheless, Michael has earned my trust and my support through years of generous, supportive friendship.
He lives his life in a way that I wish more elected officials, both Republicans and Democrats, would choose to emulate. We need leaders such as Michael who respect others and work together to form consensus.
We also need leaders who aren't just looking for a paycheck or personal enrichment. Michael has spent his life giving back to his community, both financially and with his time. He is the type of leader who extends a helping hand rather than an open palm.
Additionally, Michael's wife Sandra is a true asset to this community. She taught elementary school for nearly 25 years, and you won't find a more hardworking, selfless person to help support Michael in his service to Precinct 1.
Please join me in voting for a true leader who will give back to the community. Vote Michael Schaefer for Brazos County commissioner, Precinct 1.
CLINT SHERROUSE
College Station
---
Candidate always thinks of Brazos County first
It gives me great pleasure to write in support of Steve Aldrich for Brazos County Commissioner for Precinct 1 in the July 14 runoff election because of his proven leadership, unwavering commitment and genuine passion for service to our community.
Steve's heart and passion for Brazos County has always been evident given his many years of involvement and service. However, this was made especially apparent to me this past year during his battle with cancer. I was fortunate to be one of very few visitors to M.D. Anderson to see Steve during one of his many treatments. Even while I was there simply to offer encouragement, hope and support, I was left encouraged, hopeful and supported. While his devoted wife, Lisa, was in the hallway making sure his nurses were at the top of their game, Steve was reviewing his presentation and Brazos Valley Economic Development Council plan with me and taking phone calls when he could and should have been resting.
The tremendous knowledge of our community and passion he has for the future of Brazos County was inspiring and contagious. While he should have been focused solely on his health, he was focused on his duty and responsibility to his role in serving Brazos County, and will continue to do so.
Anyone who holds true to our Aggie core values of excellence, integrity, leadership, loyalty, respect and selfless service knows that Steve Aldrich is the embodiment of each. Steve is inclusive, humble, selfless, experienced and truly yearns for the betterment of all involved. He is the man for the job, and I hope you will choose wisely in offering your support to re-elect him as commissioner for Pct. 1.
ALEXANDRA GONZALEZ
College Station
---
Don't continue to elect a divisive opportunist
Brazos County voters should do their homework before going to the polls on July 14. Politically, Steve Aldrich has been all over the map. He claims to be a conservative Republican but always supports liberal socialists in our local elections.
When elected to a paid position on the Brazos County Commissioners Court, he continued working at his own business and rarely darkened the door of the county administration office. And if you look at the few campaign reports that have been filed by Aldrich, most of his expenses are paying for fund-raising events for him and his wife to attend to appear to be very philanthropic.
Lets not continue to elect this divisive political opportunist who only wants to serve himself.
WILL WARREN
College Station
---
Commissioner candidate always works harder
Having lived in the community since 2011, I have come to know Steve Aldrich as someone who is dependable, trustworthy and of high moral character. During his time as both a city councilman, and now county commissioner, Steve always has put the needs of others and the community above his own.
At a time when true, servant leadership is needed in all areas of government, Steve's selfless and tireless commitment to his constituents is evident.
Unlike so many others, Steve isn't running because being an elected official has come to define who he is, rather, he is running because he chooses to give back to a community that has given him so much.
I urge those living in Precinct 1 to re-elect Steve Aldrich and allow him to continue the good work he has done, and will continue to do, for his community.
MEGAN SVAJDA-HARDY
College Station
---
Commissioner candidate always works harder
I do not live in Precinct 1, but if I did, I would definitely vote for Michael Schaefer as Brazos County commissioner. You see, I know Michael better than most people, I have known him all of his life. I am not only his sister, but I am a friend, employee and former business investor.
Our parents taught us the value of family, integrity, generosity, loyalty and commitment. Michael loves deeply. His family is his biggest love and prized possession. He would prefer to spend time with them over anything else. Michael is also a loyal and generous friend. There is nothing he wouldn't do for a friend.
Our parents also taught us that life is not fair and if you want something you have to work hard to get it. Michael is a self-made man. He put himself through college while working several jobs. He works harder than anyone I know, running circles around most people.
Michael has great business sense and accomplishes what he sets out to do. When he was 18 years old, he came to me and my husband and asked for a loan so that he could build his first house. He gave us a timeline and what our investment would yield. We did not have much money as we were newly married, but we did not question that he would use our money wisely, nor that he would build a fine home that would sell quickly. Needless to say, our investment was lucrative.
If Michael commits himself to a person, project or job, you better believe that he will do it to the best of his ability. Failure is not an option for him. He will work tirelessly to accomplish his goals.
I think that he would make an excellent Brazos County commissioner.
DEBBIE FATHAUER
Brenham
---
Would bring a lifetime of success to Brazos Court
I support Michael Schaefer for Brazos County commissioner for Precinct 1. We would be extremely lucky to have someone such as Michael who has the character, experience, dedication and accountability to serve our community.
Through the years, Michael has proven to our community that his concern for community enrichment is his top priority. He truly cares about maintaining the quality of life of Brazos County residents. This concern is evident in his work on the College Station school board over the past five years.
I have known Michael since 2000 when he was my teacher. Since then, I started working for him and still do today. He is a great person, leader and mentor.
With his unique skillsets, Michael has created and managed budgets during his time as a college administrator, school board member and business owner. He would make fiscally responsible and prudent decisions for everyone on the commissioner's court.
Michael will bring a lifetime of success and commitment to the commissioner's court. His unique experiences as an educator, businessman and community leader provide what I believe is the perfect background for a commissioner, and I am proud to support his campaign.
Please join me in voting for Michael Schaefer for Brazos County commissioner, Precinct 1.
MICHAEL ANZALDUA
College Station
Catch the latest in Opinion
Get opinion pieces, letters and editorials sent directly to your inbox weekly!