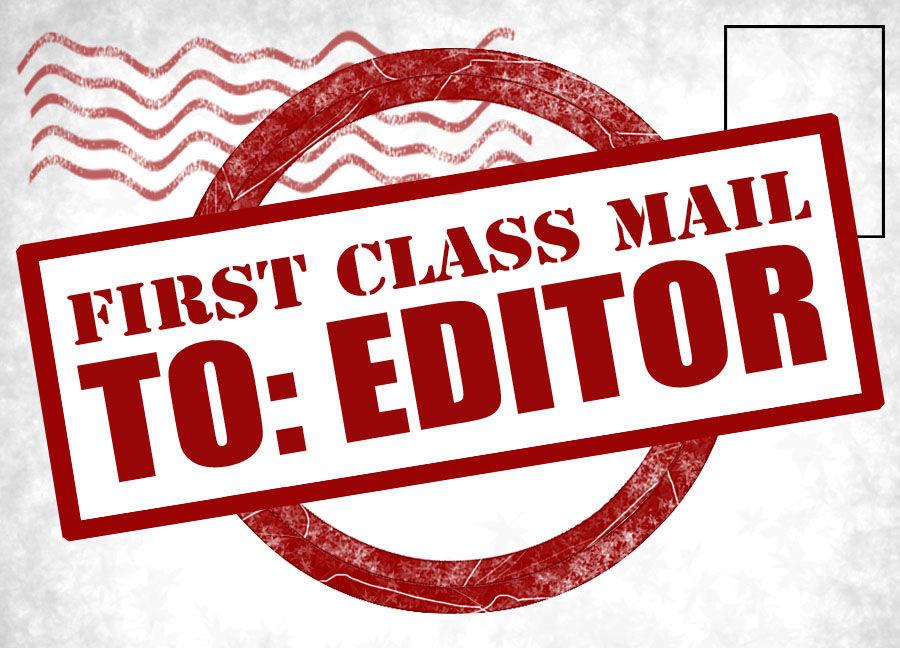 Commissioner works hard to provide steady county growth
I support Brazos County Precinct 1 Commissioner Steve Aldrich for reelection on July 14. Steve has been a faithful public servant, placing our community interests above all.
I first witnessed his service to our community when he volunteered to coach youth soccer. From there he became an advocate for College Station students as a school board member, then an advocate for the residents of College Station as a city councilman. Now he represents the residents of South Brazos County as we delve into an era of unprecedented growth.
Steve has been a strong advocate for first responders such as me. He has worked hard to build an emergency services district board with an eye toward planning for the future of Precinct 1 as our communities in Millican, Peach Creek, and south of Wellborn continue to grow. Steve's strategic thinking and that of his emergency services district appointees promises to provide safety to the residents of south Brazos County for years to come. Steve's comments and those of his opponent at the Millican candidates forum clearly demonstrate that Steve not only better understands the challenges that first responders in the rural parts of Brazos County are facing, but that he has a real plan to help our rural first responder agencies grow in capability in concert the neighborhoods that they are tasked with protecting.
Steve Aldrich has been a tireless advocate for prosperity in the B-CS community, working hard with his fellow elected officials to build and enhance an environment that has provided steady growth and economic prosperity to our residents.
I hope my community will join me in casting their vote on July 14 for Steve Aldrich.
---
Candidate has what it takes to be a good commissioner
What skills, experience and knowledge are important for an individual to be an effective Brazos County commissioner?
I believe a person with in-depth knowledge of the needs of the residents living both inside the B-CS city limits as well as those living in the County is important. Someone who has been a longtime resident and has lived in both areas.
I think an individual with good business accounting and financial skill is vital. Someone who has owned and operated businesses and had to budget those business through good times and bad.
I also believe that good leadership skills are important, plus the ability to build a consensus while negotiating difficult decisions both financial and emotional. The skills to bring differing views together for the common benefit of the community.
There is one candidate for Brazos County Commission of Precinct 1 who possesses all these criteria and that is Michael Schaefer.
I have known Michael for over 24 years as a friend and business partner. As a custom home builder Michael knows the challenges our rapidly growing County faces with increasing demands on transportation, health and safety resources. As president of the CSISD board of trustees Michael has had to lead the district through an emotional school rezoning and challenging budgets and has done so by building a consensus within the board and community. As the former dean of workforce education and an accounting instructor at Blinn College, he has the experience of successfully leading a large department of instructors and students.
An owner of multiple businesses operating in Bryan, College Station and Brazos County, Michael has personal knowledge of the current demands and future challenges all three face. He has the financial, organizational and personal skills to tackle the current demands facing our county and the leadership skills to build a strong consensus with both cities.
Please join me in voting for Michael Schaefer for county commissioner, Precinct 1.
---
Blessed to have public servant on county court
Steve Aldrich is a public servant through and through, and we are so blessed to have him as a member of our community. I urge everyone to vote to reelect Steve as Brazos County Commissioner.
Steve's public record speaks for itself. He has been an active member in the community for many years now. Steve is a forward thinker with a present mind, always looking ahead at what is to come, while never forgetting the importance of the things happening around him.
I have watched Steve be a determined and dedicated leader and I have now watched Steve face down and defeat cancer -- all while still tending to his responsibilities as commissioner. I believe that now, more than ever, Steve has a drive to work for the betterment of those he serves.
I believe it's important to highlight Steve's gift for conversation. And by that, I mean that Steve is an exceptional listener with an engaged mind. Whatever you say to Steve matters. If it's important to you, it's important to him.
I have always found Steve to be available when needed. I cannot think of a better choice for this community than to reelect Steve as Brazos County commissioner for his continued leadership and service to all.
---
Candidate wouldn't show up only during elections
Michael Schaefer and I grew up together in Brenham. We both moved to College Station during college and neither of us left. We chose to stay here and rear our families because the great quality of life that this community offers.
It does not surprise me that Michael has been successful with the many businesses that he has started. His first was his homebuilding business -- he built his first house at the age of 18. He had vision and commitment.
I can assure you that he is not running so he can hold an office or have a title. Often times, there are elected officials who we only hear from during election time, but I can assure you that Michael would be committed and would be working for us all the time. In other words, he will be an actual "full-time commissioner."
Michael is a great leader that actually listens and studies the issues. As with his businesses, he lays out a plan of action, not a knee jerk reaction. We face many challenges but with his vision he can help lead us to become an even better community. He's not just empty talk without any action.
We need leaders such as Michael who are committed, have a vision and, most importantly, are involved. This is why I am voting for my lifetime friend, Michael Schaefer, for Brazos County commissioner for Precinct 1.
STEPHANIE SCHULTE PENNELL
---
Candidate always takes the time to explain county operations
When I moved to Brazos County in 1999, I would describe the area as a rural college town. I usually encountered only one car stopped ahead of me at traffic signals -- if the intersection had signals. Twenty years later and traffic congestion is everywhere in the newest urban area in Texas. There aren't any easy east-west routes across town.
Since my arrival, I met Steve Aldrich through my service-club membership. I have had the pleasure of getting to know Precinct 1 County Commissioner Steve Aldrich, who has shared the evolution of planning for roads to allow us to get around town. He has worked diligently on the planning for the future development of roads in Brazos County to minimize the effect of traffic growth so we do not experience the reality that the other cities face with increasing traffic congestion.
The costs of the land acquisition, road material and labor increase yearly but Steve has worked to secure financing via bonds to build roads now while interest rates are low -- thus saving the residents future tax obligations.
Steve is a friendly and available public servant who has taken his time to explain the road situation and the efforts to plan for the future in Brazos County to members of my church men's group and other local groups.
I encourage everyone to join me in supporting Steve Aldrich as our county commissioner for Precinct 1 to keep a fighter for our best interests on the job. He has shown he can and will continue to do a good job.
---
A tireless worker for the betterment of Bryan-College Station
I have known Steve Aldrich for 35 years. I cannot think of a more competent, tireless worker for the betterment of B-CS. High integrity and no BS.
---
Candidate for 17th District knows he is spreading lies
Renee Swann and her husband Russell are entrepreneurs, having built a thriving 38-year-old medical practice, Brazos Eye Surgery of Texas. Renee is not a career politician, and has promised to self-term limit. She strongly supports conservative positions, being pro-life, pro-religious liberty and pro-Second Amendment, favoring the right of Americans to keep and bear arms.
Contrary to false statements made in an ad by her opponent, two days into her campaign she was asked in an interview by a Waco newspaper her position on the U.S. Supreme Court's 2008 Heller decision, which supports that right. She was not familiar with that title, where the court had found in favor of her longterm beliefs.
Another falsehood by her opponent is that she was a supporter of Hillary Clinton in 2016. The truth is that when the Republican presidential nominee had no opposition, Rush Limbaugh favored conservatives voting in the open Democrat primaries as part of Operation Chaos, not in actual support of Clinton. Swann's opponent knows better.
Renee Swann supports our military, law and order, control of federal overregulation and protecting the God-given liberties that have made America the greatest nation in history.
Please join me in voting for Renee Swann in the Republican runoff election to represent the 17th Congressional District of Texas.
---
Let's fight the coronavirus together, as Americans
Do those words sound familiar? They should as they are from the Pledge of Allegiance, added by Congress in 1956. We all have been reciting this Pledge since we were children following the example of our parents and other Americans.
The coronavirus is trying to take over our country. Tomorrow is so uncertain as we fight for our nation which is floundering under this virus. The sooner we can get it under control the better off all of us will be.
This country has rallied during past wars as well as invasions of enemies on our homeland and we all as Americans raised up and defeated our enemies. Now is the time to rise up again and fight this virus with every tool in our toolbox, such as social distancing, washing hands and wearing masks. We live in a great country and we all want to be able to get back to the America we all love and cherish.
Let's do it because we are Americans, One Nation, Under God. Let's remember the pledge we all recite. Please do it out of loyalty to our nation, or if not, do it out of kindness to your fellow American.
Let's each of us do our parts to rid our nation of this enemy.
Catch the latest in Opinion
Get opinion pieces, letters and editorials sent directly to your inbox weekly!