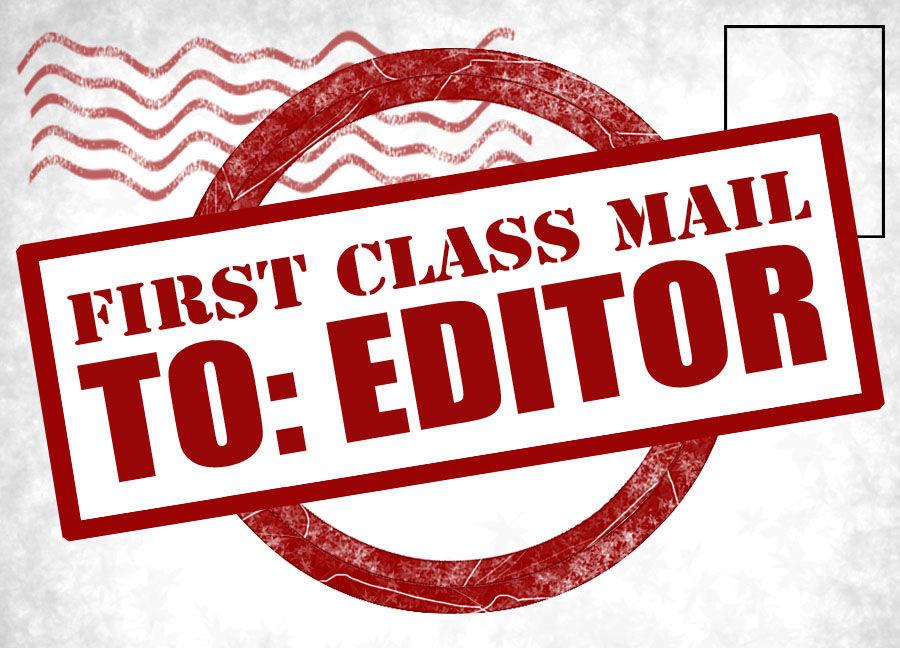 Bill Flores endorsed the right person to succeed him
Bill Flores is a long-serving professional as District 17 congressman. Bill also believes in term limits. Because of his ability, he recognized the need for similar professional to his. We have many women in the House of Representatives. We need this professional, Renee Swann, to bring balance to the House. Some in the House seem to be working overtime to keep our Country down.
I believe Swann is the person to help make the legislative process help America.
JAMES M IRICK
Bryan
---
No nonsense, with a tenacious work ethic
We had the pleasure of visiting with Renee Swann, candidate for the House of Representatives from District 17 and found her to be a woman of faith, an exemplary mother and wife, who along with her husband, has reared four wonderful sons. Her husband is an accomplished ophthalmologist practicing in Waco, where they reside.
Renee Swann is unapologetically conservative, and stands for human rights regardless of race or gestational age. She believes rights are granted to humans by God and should be recognized, protected and enforced by government. She and her husband believe she is called for such a time as this to serve this great country.
Renee Swann is a no nonsense tireless worker with a tenacious work ethic.
We were even more assured when she was endorsed by U.S. Rep. Bill Flores, who is retiring as our congressman. We trust him implicitly, admire his record, and are proud to call him friend.
Please join us in voting for Renee Swann for Congress, District 17. We will be proud and happy we did.
NOREEN Z. JOHNSON
HAYWOOD J. ROBINSON
College Station
---
Always able to count on candidate for help
I am writing in support of my friend, Michael Schaefer, who I am confident will be the next commissioner for Brazos County Precinct 1.
Michael and I have had a successful business relationship for more than 20 years. He always has treated me with honesty and respect.
I recall talking recently with Sammy Catalina before his death. We talked about how Michael not only would represent Precinct 1 with class and dignity, but also Brazos County as a whole. We also discussed how Michael's skill set would help us target solutions to challenges in a rapidly growing county.
I am very involved with the youth livestock programs in both Brazos and Robertson counties. I always have been able to count on Michael and Sandra to support our efforts. Not only does he provide opportunities to these kids but also he has done so for every student in our community with what he has accomplished during his tenure on the school board in College Station.
It will be my honor to call Michael Schaefer "commissioner."
JAMES SCHULER
College Station
---
Candidate has a deep understanding of county
Few people have been elected county commissioner with as much government experience or as much vision as Steve Aldrich. He has put that experience and vision to good use in his first term, and he richly deserves re-election.
Steve's prior service as a College Station school trustee, a College Station City Council member and a leader of numerous civic organizations prepared him to be effective from his first day in county office. He has pushed for Brazos County to be more proactive in addressing transportation issues and other needs of our rapidly growing community.
Whether addressing the county's budget needs, prioritizing road projects or promoting healthy economic development, Steve's passion for solutions-based governance, his knack for building consensus and his deep understanding of the community have made Precinct 1 -- and Brazos County as a whole -- a better place to live. He should be elected to a second term.
BEVERLY BROWN
Bryan
---
A lifetime of service gives candidate an edge in Precinct 1
Steve Aldrich has lived his life in the service of others. He has served on the College Station school board as well as the College Station City Council. He has served on the board of the Bryan/College Station Convention Bureau and the Chamber of Commerce. His service includes that of a youth sports coach (that's a thankless job), as well as on the board of the Brazos Valley Rehabilitation Center. He is am Eagle Scout, graduate of Texas A&M and a member of the Lions Club.
I have known Steve for 20 years and know what a fine man he is.
I truly believe Steve deserves to continue his service and be re-elected Brazos County Commissioner, Precinct 1.
JIM JAMES
Bryan
Catch the latest in Opinion
Get opinion pieces, letters and editorials sent directly to your inbox weekly!