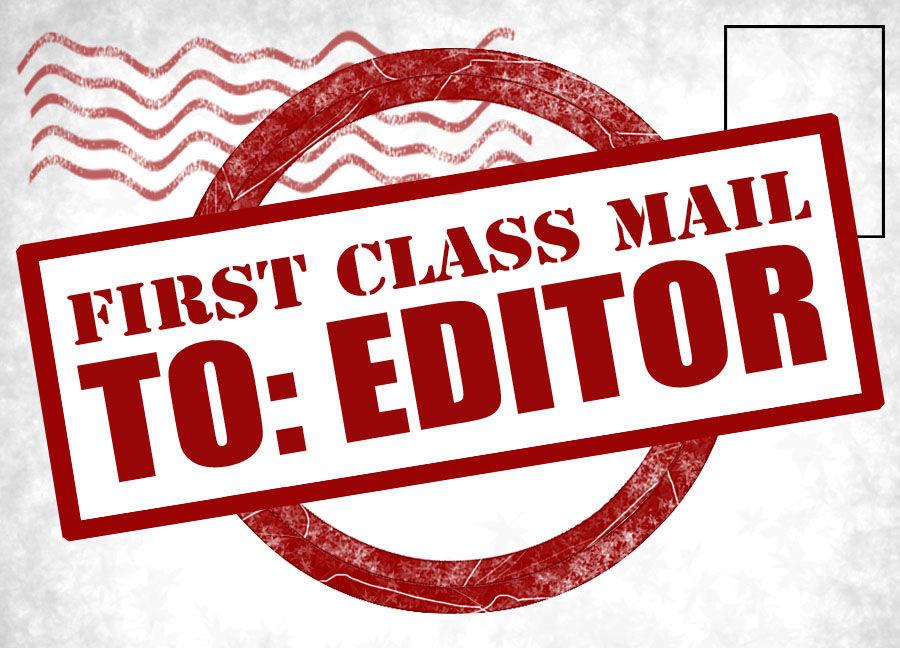 Sul Ross is an important part of Texas A&M history
When referring to Texas A&M University, the letters A&M no longer stand for "agricultural" and "mechanical." Some folks thin A&M now stands for "athletics" and "money."
Aside from the money spent on college athletics, the number one priority of any university is education, If anything, A&M stands for "academics" and "more," much more -- core values, research, innovation, Corps of Cadets, Aggie Band, student activities, spirit, diversity, camaraderie, friendships, Silver Taps, Aggie Muster, Sul Ross, and the list goes on.
The political climate may be promoting change at Texas A&M, but let's consider this: The Civil War ended in 1865 and 25 years later, in 1890, Sul Ross was governor of Texas. Texas A&M was struggling to stay open, so Gov. Ross accepted the position of president of A&M and he saved it from being closed and moved to Austin. That is why he is dressed in an educators suit on his statue rather than a military uniform, and we should continue to honor him as out former president.
The fact that he was in the Confederate Army means nothing to the history of Texas A&M. So, let's concentrate on the good traditions and qualities of our great university and not use A&M as a means to rewrite history.
The U.S.A. will not return the 13 colonies to England, Louisiana to France, Texas to Mexico, the Western states to the Indian tribes, or Alaska to Russia.
FRANK THURMOND, '51
Bryan
---
Love sports, but put academics in perspective
When my children were in high school, I couldn't help but notice that in their senior year there were countless scholarships awarded to basketball and football standouts. Academic scholarships paled by comparison. Newspaper coverage generally featured the sports stars. At universities, the salary of a good football coach could fund about three doctoral candidates.
Now that we are in the midst of a terrible pandemic we are turning to scientists not quarterbacks for solutions. Scientists are now the stars of news programs. "When will there be a vaccine?" "How should we treat this virus?" Labs are being funded and scientists are the new heroes
I would like to suggest that sports scholarships and academic scholarships should be equal
I love sports but let's put things into perspective.
JOAN HOLTZAPPLE
Bryan
---
It is time to shift focus to active COVID-19 cases
We appreciate the care and concern that The Eagle and Brazos County health officials have for the health and safety of the community in the midst of COVID-19. Let's take a look at the statistics. The population estimates (as of July 1, 2019) for Brazos County is 229,211.
Reported in The Eagle on July 14, since March 17, the total number of COVID-19 cases in Brazos County is 3,066 (1.3% of Brazos County's population). The total number of active cases is 1,123 (0.48% of Brazos County population). The total number of reported deaths is 35 (.014% of Brazos County population).
Might it be the time to shift our focus to active cases? Those who have recovered are recovered. If your health is compromised, please take care of yourself accordingly, and as you would with any influenza or other contagious health condition(s), stay at home.
KAREN BERG
Bryan
JANICE GILLIES
College Station
---
Where are our two Texas senators on the pandemic?
Because of the COVID-19 pandemic, people are worried about their family and their kids going to school. Teachers are worried about their students and themselves,
Doctors and nurses are worried about their patients .
Mayors are worried about their constituents. Governors are worried about their state.
What are Sens. Ted Cruz and John Cornyn worried about? Where are they?
TYRONE GORMLEY
Bryan
---
Beware the spread of the coronavirus when the students return
In a few short weeks, tens of thousands of Aggies from Texas' COVID-19 hot spots of Houston, Dallas and San Antonio will be moving to our community. While A&M will have campus pandemic safe practices in place, one must wonder what possibly can be done to ensure responsible behaviors among these 18-22 year olds when they're off campus. I am afraid that we are in for a rough ride.
GARY MARTIN
College Station
Catch the latest in Opinion
Get opinion pieces, letters and editorials sent directly to your inbox weekly!