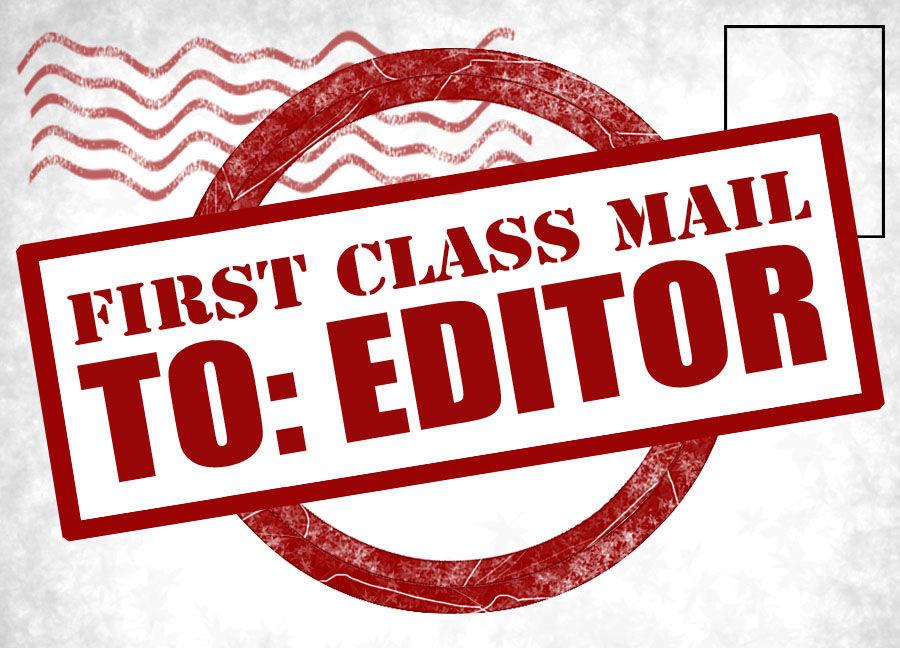 All letters concerning the July 14 party primaries must reach The Eagle by 5 p.m. Monday
All letters concerning the July 14 party primary runoff election must reach The Eagle by 5 p.m. on July 6. All political letters that meet Eagle requirements will run by July 9.
• No more than one letter per writer will be printed each 30 days.
• Letters should be no more than 300 words and are subject to editing for length, clarity, libel and good taste. Publication is discretionary.
• All letters must contain the writer's name, city of residence and a daytime phone number for verification.
• Anonymous letters will not be published.
• Form letters and letters associated with organized efforts involving candidates or causes will not be published.
---
Getting the facts right in the commissioner's race
Bruce Slover's Letter (Eagle, July 1) was outrageously inappropriate. It accurately reflects the gutter politics that Michael Schaefer's opponent always has thrived on to bring down his political foes.
Michael Schaefer has run an uplifting, positive campaign and never once has mentioned his opponent in any campaign events, publications or posts. Instead, he's focused on his record improving the academic excellence of College Station schools, opening five new campuses in five years, and doing so while paying down debt and reducing the tax burden on College Station families.
Michael also has focused on the needs of Precinct 1 and what he would bring to the job. Four years ago, Steve Aldrich promised us in forum after forum that he would give up his business and outside job to be a "fulltime commissioner," but like many career politicians, he broke those promises to us.
Michael's opponent wants to run a campaign of victimhood because Steve's record as commissioner is so incredibly weak. This election is not about the past four months. It's about the past four years. Arrington Road and I&G Road are still a mess. There are still no public facilities in Precinct 1. He voted to eliminate split tax payments. As a precinct 1 resident, I see no single accomplishment or improvement (however small) in his four years on the commissioners court. It isn't personal. It's just the facts.
We need a commissioner who is not just a political groundhog, appearing once every four years to see the shadow of a campaign sign. We need someone who will keep his promises.
Vote Michael Schaefer for a change!
---
Candidate possesses commissioner qualities
I have known Michael Schaefer for more than a decade, and he has been a loyal friend to our family and a dedicated servant to our community. When Michael commits to something, he follows it until it is completed. He is a man of his word.
My dad, Tony Jones, was a former College Station City Council member, school board trustee, and a Brazos County commissioner.
I know firsthand the qualities it takes to be an effective elected official and what it takes to make a positive impact in our community. My dad possessed these qualities, and so does Michael Schaefer.
As Michael's neighbor, I know he also understands the issues we are facing in Precinct 1.
Michael is a doer and, most importantly, he would represent us well and would get the job done.
Please join me in voting for Michael Schaefer for Brazos County commissioner for Precinct 1.
---
It is irresponsible not to require face masks when voting
The pandemic continues to rage in Brazos County, and we have averaged more than 100 new cases per day over the past week. The leaders of both Bryan and College Station, as well as Brazos County, have responded to this crisis by requiring the use of face-masks in public places in order to control the spread of COVID-19.
Unfortunately for voters, the Texas Election Code takes precedence over local ordinances, so masks are not required within 100 feet of a polling place. Since an election judge in College Station has chosen not to wear a mask or maintain a 6-foot social distance from voters, I contacted the Brazos County Clerk's office and as well as the County Elections Administrator. I was informed that they could only recommend, but not require, election workers to wear masks.
Consequently, voters who are not eligible to vote by mail are forced to exercise their right to vote in an unsafe and unhealthy environment. In the midst of this crisis, it is unconscionable and irresponsible of local officials not to take action to protect voters.
---
A minor inconvenience to protest the community
Last Thursday, the city of College Station decided to make face masks mandatory in public places. I am glad the city of Bryan and Brazos County followed suit the next day.
After two months of lockdown, we had managed to keep our COVID-19 cases low, which took a lot of financial and personal sacrifices. All this will have been in vain if some segments of society act irresponsibly and our authorities lack leadership.
This is not a matter of freedom. We impose various restrictions on people's activities that have the potential to harm others, for example bans on indoor smoking, seatbelts, and drinking and driving.
Face masks fall into the same category; they cause no harm and are just a minor nuisance. And it has been proven that they do save lives.
---
Sul Ross was a typical white Southerner of his time
Realpolitik dictated that A&M would be headed by ex-Confederates at its founding. The Morrill Land Grant Act was a wartime Yankee innovation, but the money was just too good to pass up. The first Aggie valedictorian, W.A. Trenckmann, wrote in his memoirs: "the chief consideration in the selection of the faculty had been that only Southerners free from every influence of the hated Yankees" were hired.
It could have been worse: the presidency initially was offered to Jefferson Davis. Defenders are probably right that the shaky institution of A&M College would not have survived without Sul Ross.
But what kind of Confederate was Sul Ross? A Memphis newspaper dubbed him a "gallant Texas Negro killer." As a Confederate memoir recounts, his troopers called their opponents "black apes," and Ross himself stated in his official report of the battle of Yazoo City, "I would not recognize [N]egroes as soldiers, or guaranty them nor their officers protection as such." But his threats only stiffened the Black Yankees' resolve, and "The [N]egroes ... pressed our forces so hard that we were compelled to withdraw." Not all Texas troopers approved; one wrote home: "the news got out that Ross would show no Quarter to prisoners, ... . This caused a great deal of dissatisfaction among our boys." If Ross's statue is to remain, its plaque requires revising: "soldier, statesman, knightly gentleman?"
Ross was a typical paternalistic white Southerner, who treated blacks halfway decently so long as they "knew their place." But "their place" was not voting, much less holding office, and Gov. Ross was fine with the violent overthrow of biracial Republican governments at the county level. Washington County experienced such a coup during Ross's governorship. In Fort Bend County, according to Maud Cuney Hare, "the governor's man met with the mob instead of the [Republican] sheriff and vowed that when he visited Fort Bend again, 'he would help kill every Negro in the country.'"
If you're skeptical of such black testimony, note this statement from a congressional investigation: "The promptitude with which Governor Ross answered the appeal of the sheriff of Brazoria County for assistance to quell the alleged [N]egro uprising and preserve the peace can not be too heartily commended. But a careful perusal of all the accounts furnished from the scene of trouble, rather inclines one to the belief that if the presence of the military was at all necessary, it should rather have been in behalf of the [N]egroes than to suppress any imaginary outbreak or uprising."
Ross as governor aided and abetted domestic terrorism, or at very least did absolutely nothing to suppress it. Is Sul Ross really who we want representing the spirit of our university in the 21st century?
If you're concerned about erasing history, remember that it started with Lost Cause Political Correctness in 1863. Walker County originally was dedicated to Robert Walker, who proposed the joint congressional resolution for annexing Texas in 1845. But when he turned out to be a Unionist, it was rededicated to Walker, Texas Ranger (Samuel). You can't make this stuff up!
---
A bit of history to explain Lawrence Sullivan Ross
I read with interest what Kellen Mond gave as reasons for the Sully statue should be removed. Among the many wrong reasons he gave was his reference to Lawrence Sullivan Ross killing Native Americans. The following bit of history might help Mond and others who believe that killing Native Americans was a deplorable act, seems appropriate.
In 1866 Congress authorized the creation of six all-black military units in the U.S. Army. Two of these units were calvary and four were infantry. The calvary units, called Buffalo Soldiers by the Indians, were assigned to the west to deal with the hostile Indians and to assist with erecting telegraph lines and roads. For the 24 years these units were activated, they pursued and killed many of the Native Americans that Mond was so sympathetic to.
These outstanding troops over this period earned nine Medals of Honor and numerous other commendations for valor against the Indians.
Now back to Mond's desire to remove Sully for his part in containing the hostile Indians of Texas who were killing whites, browns and Blacks. If defeating the hostile tribes and bringing peace to Texas is a reason to remove the statue of a man who did nothing but good for Texas, then we must apply the same criteria to those brave Buffalo Soldiers who accomplished the same task. If Sully is removed, then all the statues of the Buffalo Soldiers -- and there are many -- must come down with him.
That would be unjust for both Sully and the Buffalo Soldiers.
---
Restarting Gibbons Creek plant would harm the environment
I am writing this letter in opposition to the upcoming sale and reopening of the Gibbons Creek coal-powered plant. Reopening a coal plant in Gibbons Creek is bad for our community, environment and local economy.
The 420-megawatt coal-fired Gibbons Creek power plant, just outside of Bryan-College Station, was closed in October of 2019 for environmental and cost reasons. The community agreed with this decision and has moved to better renewable Texas-sourced energy. The Texas Municipal Power Agency is selling the plant to Frontier Applied Sciences, based in Scottsdale, Arizona. This does not benefit the local community nor environment.
It is well known that air pollution from coal-fired power plants is linked with asthma, cancer, heart and lung ailments, neurological problems and severe public health impacts. People living near coal-fired power plants have higher death rates and die at earlier ages. Even the cleanest coal processing (CO2-capturing) does not eliminate the release of mercury, nitrogen oxide and other poisonous contaminants into the air. The radioactive material in coal ash, a byproduct of burned coal, contaminates waterways and groundwater with dangerous radioactive chemicals and toxic heavy metals (selenium, mercury, cadmium and arsenic) that are all associated with cancer, according to the Environmental Protection Agency. Community members cannot risk their health, especially during the pandemic.
Reopening the Gibbons Creek coal-powered plant is irresponsible and dangerous to the health and well-being of the people of Texas. The people demand this deal be reversed and the Gibbon Creek coal plant to be shut down permanently. You can go to www.brazos-uu.org/post/reopening-of-a-coal-plant-outside-of-b-cs-really for ways that you can help this cause.
Catch the latest in Opinion
Get opinion pieces, letters and editorials sent directly to your inbox weekly!