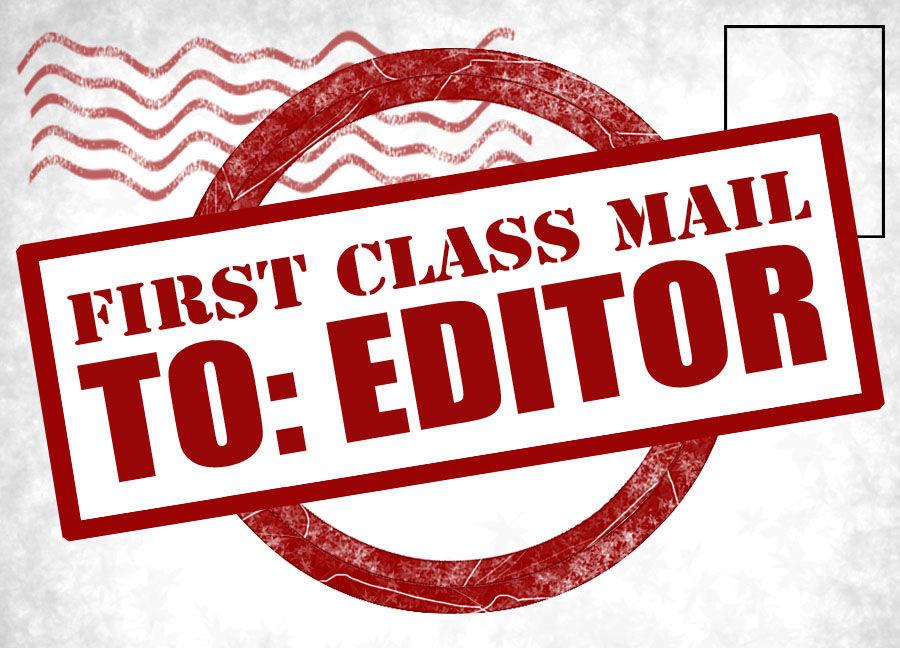 Monday is the deadline for election letters to reach The Eagle
All letters concerning the July 14 party primary runoff election must reach The Eagle by 5 p.m. on July 6. All political letters that meet Eagle requirements will run by July 9.
• No more than one letter per writer will be printed each 30 days.
• Letters should be no more than 300 words and are subject to editing. Publication is discretionary.
• All letters must contain the writer's name, city of residence and a daytime phone number for verification.
• Anonymous letters will not be published.
• Form letters and letters associated with organized efforts involving candidates or causes will not be published.
---
The commissioner Brazos County needs now
I recently have had the privilege to move back to College Station. It is certainly not the same as it was 10 years ago when I left. I am amazed by the amount of growth, but with the growth there are many challenges.
Living in Precinct 1, I have been disappointed to learn of the lack of leadership and community involvement by the current commissioner. We as residents of this precinct deserve better.
As a former student of Michael Schaefer, he instilled in me and all his students the need to be leaders in our community. This is a quality that Michael shows in every facet of his personal and professional life.
He has given back to his community in many ways, and he always is available to help those in need. He is the commissioner we need, and this is why I'm proud to support Michael Schaefer for Brazos County commissioner for Precinct 1.
---
Need a commissioner with a proven track record
Elections matter now more than ever. The run-off election for Brazos County commissioner for Precinct 1 is a perfect example.
Returning to Bryan-College Station after being gone for more than 20 years, it's good to know dedicated residents such as Steve Aldrich continue to serve our community. Steve has worked tirelessly to ensure the community remains healthy, vibrant and forward looking -- while being accountable to taxpayers. Steve has served our community for many years, with experience on the College Station school board, the College Station City Council and the Brazos County Commissioners Court.
He's reared his family here and volunteered countless hours to support many charitable causes in our community. Above all, he's got a proven track record of honesty, integrity, collaboration and, most importantly -- responsiveness to his constituents.
Join me in supporting Steve Aldrich for re-election to the Brazos County Commissioners Court, Precinct #1.
---
Understands the importance of neighborhood integrity
A vote for Steve Aldrich would assure you that all the people of Brazos County are represented. He is one of a very few running for office whose background and experience has made him qualified to serve the people of Precinct 1.
His background in finance, transportation, the College Station school board and the College Station City Council has served him and the residents of Brazos County well in his first term as Precinct 1, Brazos County commissioner.
He has served with equal commitment to the broad range of constituents in the county, from rural county road issues to his involvement in creating the Regional Mobility Authority in this area to help bring various government factions together on future transportation needs.
While acknowledging the ever-changing challenges of growth, he fully understands the critical nature of maintaining the integrity of neighborhoods and supporting public amenities that serve all of the residents of Brazos County.
Please support Steve Aldrich for Precinct 1 Brazos County commissioner.
---
Attack on the incumbent not acceptable here
A recent mail piece by County Commissioner Steve Aldrich's opponent contained a thinly veiled and completely bogus claim regarding Aldrich and his commissioners court attendance. Even for a desperate challenger with absolutely zero platform other than consultant-driven platitudes, the attack on Steve is nothing but a cheap shot based on Aldrich's recent courageous battle with cancer.
The residents of Brazos County deserve better than a campaign based on lies, whispered rumors and outrageous allegations. This is rather comical coming from a candidate for an office who, as best I can tell, has a blank attendance record for court meetings prior to his decision to run.
Aldrich has a stellar attendance record in spite of his recent fight for his life and the need for treatment and isolation. Attacks such as the one in the mailer are nothing more than cheap politics of deceit tricks used by candidates devoid of ideas, solutions and character.
We can do better in Brazos County and need to send a strong message that the politics of personal destruction belongs in New York, not in Brazos County.
---
Incumbent wants to help everyone succeed
As we continue on our difficult journey of navigating through 2020, we also have the unique opportunity to re-elect a special individual who has served our wonderful community with distinction and honor.
As a proud resident and business owner in the Brazos Valley for the past 20 plus years, I want to express a sincere thank you to our current Brazos County Commissioner Steve Aldrich, who has worked so hard at making a positive difference for the people who live and work in Brazos County.
Over the past several years, I have had the unique opportunity to get to know Steve Aldrich and his beautiful family. I can tell you from my experience with Steve, he has a Texas size heart for this growing community and a deep desire to make our world a better place.
Steve has worked tirelessly to help foster this thriving community and he has a sincere passion to see positive growth and strategic development making Brazos County a better place to live and work year after year.
As a business owner, I always have been impressed of how quickly Steve returns my calls and he routinely asks "how can I help you succeed" in your business endeavor. I have observed him on many occasions working around the clock helping our business solve difficult problems by offering thoughtful, creative and timely solutions to help us be successful.
Steve Aldrich is a true fighter and an overcomer of adversity, as his path has not been an easy one. He has a sincere desire to continue to lead our community and the make our world a better place.
Please go out and vote to continue our success and progress in this beautiful community as we graciously have this unique privilege to decide our leaders and our future. I proudly will be continuing my support for Steve Aldrich and looking forward to a bright future in this wonderful place called Bryan-College Station.
---
No one is following as America 'leads' the world
We constantly read letters in The Eagle that declare the USA the "greatest nation on earth," and for once they are right. Yes, America is "exceptional," and The Great Leader has made us great again. We are America First -- in COVID-19, the greatest number of cases and deaths in the world.
Over the weekend, national, state and local "leaders" became alarmed. While President Donald Trump is planning more mask-less rallies, Vice President Mike Pence declared days ago that there isn't going to be a "second wave," that it was the "fake news" media who has made the pandemic "overblown" and, "thanks to the leadership of President Trump, ... our public health system is far stronger than it was four months ago, and we are winning the fight against the invisible enemy."
Winning? What would losing look like, and what planet does Pence live on? Perhaps the same one as Gov. Greg Abbott who was opening up bars and gatherings while our virus numbers were spiking in Texas. The pandemic is so bad in the Lone Star State that the governor wore a mask when he met Pence on Sunday in Dallas.
Perhaps Pence and Abbott reside on the same planet as our two mayors and our county judge. After all, over the weekend the Troika let over 300 teams come to town with their infections for one of the most important events in B-CS history, a softball tournament. Great timing. I wonder how many new cases we'll have next week. And I wonder if the real economic driving force of our community -- students -- will be infected when more than 60,000 return in August.
America, "the leader of the world," but no one is following us to the cemetery. Leaders are far superior, and listen to science and medicine, in Germany, France, South Korea, Japan, New Zealand, Taiwan -- even China. Many other nations are beating COVID-19. We're losing. Apparently, the Home of the Brave doesn't have the determination to stand up for the long run, put on a mask, and win
Happy 4th of July, and as all health experts have said, a million times -- wear a mask.
---
Congressional candidate would stand with Trump
We have enough career politicians.
Actually, we have too many career politicians. That applies to both parties in Washington, D.C.
That is why I hope you will join me in voting for Renee Swann to represent us in the House of Representatives. Renee is certainly not a career politician (as is her opponent) and has made the same pledge which our retiring Rep. Bill Flores made when elected. Renee has committed to self-imposed term limits, the same as Flores did, and he kept his word. I have no doubts that Renee would do the same. Which is certainly not always the case coming from Washington.
Renee strongly supports term limits, but unfortunately that is not likely to come to pass. Our Congress is not interested in passing legislation limiting terms, thus "draining their swamp."
Renee is an outspoken, articulate, successful business owner who lives and reared her family in our Congressional District 17. She has the character and personality such that she will be well received in Congress.
Early voting started Monday and ends on July 10. Election Day is July 14.
Please remember to vote and join me and many others in Brazos County who know and support Renee, so that she can stand with President Donald Trump.
---
Where were you when the protesters spread COVID-19?
COVID-19 statistics stop spiking. Protesters start rioting, travel in very large groups from area to area -- no social distancing -- all walking shoulder to shoulder, blocking streets by standing arm-in-arm. Masks? Sure, only to hide their identity. At times hundreds of them walking through neighborhoods and business areas, anywhere and everywhere they want, yelling, spitting, throwing used drink and food containers on the ground and on lawns and in the parks and on sidewalks, coughing, possibly running fevers -- who knows? -- no one was testing them like we are being tested and our temperature taken continually, destroying everything in sight even low income Black neighborhoods and Black businesses.
And now, many people are concerned about the spikes in the COVID-19 infections. Where were these concerned people at the time when this problem actually was happening and should have been halted actually to protect everyone exactly the way all citizens had to shelter in and shut down to prevent the spread of this COVID-19?
Instead of punishing the ones following the rules, why not punish the rule breakers?? Wow, what a concept. When the politicians refuse to see and refuse to protect us, the American citizens who vote.
God, please help American citizens who truly love America.
Catch the latest in Opinion
Get opinion pieces, letters and editorials sent directly to your inbox weekly!