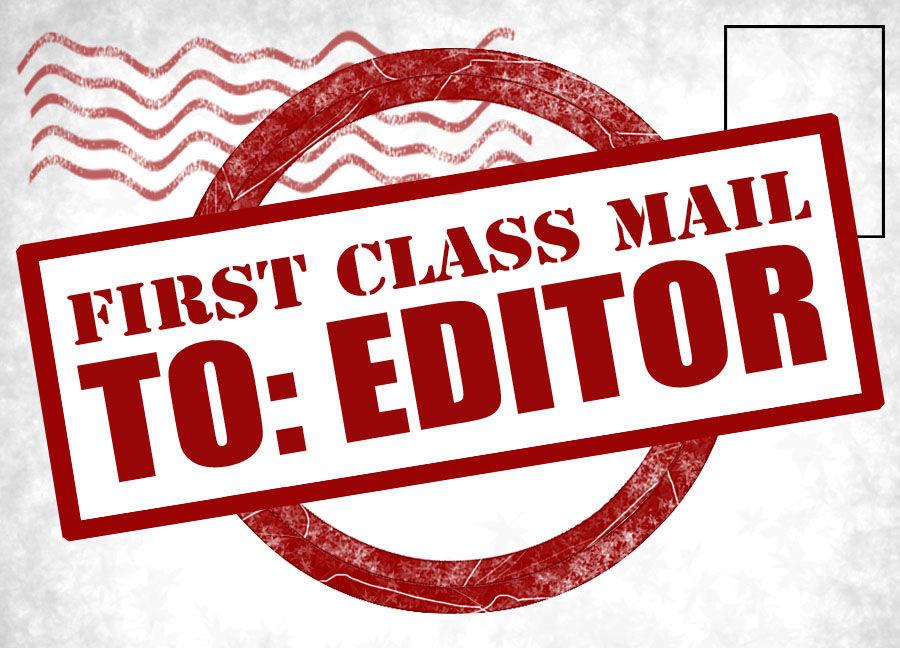 An unwavering commitment to what is best for Bryan
Please allow this letter to offer my whole-hearted support for Bobby Gutierrez for Bryan City Council, Single Member District 3. I have had the good fortune of serving on the Bryan Business Council with Bobby and it is apparent to me that he, as a long-time resident and local entrepreneur in Bryan, has a vested interest in the success of city of Bryan.
His unwavering commitment for the best for the city and its residents is undeniable.
Bobby's dedication is reflected on the numerous committees and nonprofit organizations he has contributed his time and efforts to over the years. He is also a big proponent in the promotion of Bryan and Brazos County. This larger viewpoint and his solid relationships in the community as a whole will assist in Bryan continuing the momentum that has been gained in growth and prosperity.
I can think of no other person that I would trust more with the future of the city of Bryan. As such, I ask you to please vote for Bobby Gutierrez for Bryan City Council, District 3 and keep Bryan moving forward.
---
Candidate is willing to work through all the details
I urge College Station voters to elect Joe Guerra Jr. to the city council. I have known Joe for several years and have been impressed by his detailed knowledge, integrity and willingness to work through the details.
Joe combines a commitment to community involvement with decades of experience with transportation planning, and local business and government affairs. He has demonstrated his thoughtful pro-neighborhood perspective and an ability to work effectively and politely with others, regardless of differences.
Like many others, I worry that property developers have too much political influence, an influence that can adversely shape our city's future. The fact that the Austin-based Texas Realtors Political Action Committee spent thousands of dollars mailing a flyer endorsing Joe's opponent may indicate a perspective that favors business profit over other community needs and priorities.
There are several candidates running for their first term on the College Station City Council who received the Realtor PAC endorsement, a mailer sent to thousands of registered voters, and an additional $5,000 donation. Follow the money and draw your own conclusions. I would ask why these candidates are okay with taking such large amounts of money and advertising from a group that supports one type of business over any other competing business priority. This same PAC also spent thousands on candidates in Bryan.
Are our local city councils for sale?
College Station will continue to grow. Can we grow in a wise way that keeps the city livable, pro-family and affordable? I think we can, but that will demand knowledgeable city council members committed to promote balanced economic growth. That is why I am voting for Joe Guerra Jr. and the other experienced and knowledgeable College Station City Council members with integrity: John Nichols, Bob Brick and Linda Harvell.
---
Willing to listen to a problem and then research the answer
Still deciding who to vote for? Elizabeth Cunha would not disappoint if elected to serve as a College Station City Council member.
Elizabeth is willing to listen to a problem and then research to find the best solution. She stands by her values. Elizabeth cannot be bought by pressure. She has impeccable integrity and has your best interest at heart in making College Station a safe family community.
---
Candidate's local activism links her to national issues
There are three things I find remarkable about my friend Jane Sherman, candidate for Brazos County Commissioner, Precinct 2:
First, her housing platform is based on grassroots efforts to create change around homelessness, jobs and strengthening nonprofits. She has served as marketing director for B/CS Habitat for Humanity and is board president for Tiny Hope Village, working to create affordable housing for the Brazos County homeless.
Jane chaired the Brazos Valley International Association of Business Communicators, bringing nonprofit organizers and marketing experts together, and she is co-developing the app Jobbertunity, which in the midst of unprecedented job loss allows individuals to market their skills directly to customers.
The second thing I find remarkable about Jane is her commitment to community organizing and to family, which has been seen over a decade of coalitional work on her part in Texas and the Northeast. Through organizing, Jane brings people together in community, whether to clear land for affordable housing, or to celebrate the Chinese New Year. Her organizing shows her commitment to community as family.
Finally, most impressive is how Jane's compassion links her local activism with national issues. Not only did Jane organize a vigil upon Justice Ruth Bader Ginsburg's death, but she offered a hopeful meditation on what Ginsburg meant for the bodily sovereignty of women and girls, and gender equality. Jane wrote of Ginsburg's passing: "I felt … as if the ground … was no longer solid. I realized that I have always taken for granted … that I can demand to be paid for my work, not my gender" but "after we mourn, we will … build a world where my daughter and son will take for granted that all … persons are created equal and will be stronger to fight for what is just in their own times."
---
Would fight for principles that are uniquely Texan
As this election season winds down, the campaign materials have become more caustic. Our community is one that has welcomed, among others, Nancy Pelosi, Teddy Kennedy, James Carville and Mary Matalin. The first two were recognized by George H.W. Bush for their service; the latter couple for their divergent viewpoints and entertainment value. Their arrival to our area did not cause rioting in the streets or property destruction.
Recent Photoshopped materials have indicated that, if certain candidates are elected, extremists will arrive here with their thugs to burn and plunder our cities and destroy our values. Really?
We have candidates who are seeking to be the Brazos County sheriff and police captains who were hired for their positions. I don't believe they should be worried that their hometowns will be targeted. Over the past years, there have been local peaceful protests and vigils about social concerns and human rights. Recently there was a truck and car rally held for a candidate. None of these events led to violence.
Local First Responders, who typically are represented by law enforcement and EMTs, were present on occasions to offer water or to direct traffic. None of them were attacked. These events reflected differing values in our community
Hopefully, we will consider each candidate's position on issues such as accessible health care, including mental health options, good schools, assistance for small businesses, community development, environmental concerns, etc. How do we do this? We throw away the junk mail. We laugh at ridiculous commercials. We refuse to rely on someone's opinion of the rival's platform. We research and then we vote — and if we already have, we join together to make sure that these officials are doing their best at the local, state and national levels for our friends, family and community.
---
Are we reaching the end of democracy as we know it?
Alexander Fraser Tytler, 1747-1813, a Scottish scholar, judge and historian, observed: "A democracy is always temporary in nature," and that "it will continue to exist up until the time that voters discover they can vote themselves generous gifts from the public treasury."
Tyler was a visionary and, sad to say, I believe we are very close to reaching that point in time.
---
Postage information should have been on the envelope
I received my mail-in ballot today and I noticed that there is a small slip of paper inside to inform the voter that the postage is 70 cents. I feel that this important information also should have been printed on the mailing envelope as it would be a shame if one's vote would not count due to insufficient postage.
---
Suggestions on how to make out elections more fair
I'm sure you're familiar with the situation: You're reading an article or hearing a story from your favorite national media source and you find something that goes like: "If _____ were elected, (insert hyperbolic, disaster scenario here)."
Today's political climate is filled with worst-case scenarios and choices between the "lesser of two evils."
In an open-ended response section of a Pew Research Poll released in August, 56% of Joe Biden's supporters said they supported Biden because they were voting against Donald Trump. Meanwhile, more than twice as many Trump supporters said they supported Trump due to "Vote for Republicans/against Democrats" than Biden supporters who responded similarly (16% to 7%).
All of this to say the obvious, our politics are broken.
We've got a duopolistic system that means neither party has to change or get better. It sounds great, a third moderate party that can appeal to the middle electorate, who can't answer all of Elizabeth Tebeaux's questions (Eagle, Sept. 25) with a consistent answer. However, the barriers to entry are far too high for a democratic process.
The answers are simple and well known. First, open primaries, so that each party's candidate doesn't represent only the extremes of the party's platform. Second, end gerrymandering. This one is simple and, I believe, common sense. Voting districts shouldn't advantage any particular agenda. Finally, implement ranked-choice or instant-runoff voting. This not only saves time on runoff elections such as College Station is having now, but eliminates "spoiling" an election or wasting your vote.
Catch the latest in Opinion
Get opinion pieces, letters and editorials sent directly to your inbox weekly!