Please join me in supporting Joe Biden in his bid for the presidency. Four years ago on this page, I characterized Donald Trump as "a candidate utterly lacking in the experience, the temperament and the character to hold the most important office in the world.
I hereby apologize. I greatly underestimated the havoc that a Trump presidency would wreak on the environment, on our public health, on our alliances, on our standing in the world. Four years ago, Trump supporters were presented with a dilemma by the Access Hollywood tape: was Trump a sexual predator or a liar? This time the question is, was he a terrible businessman or a tax cheat? There are strong indications that Trump is all of the above.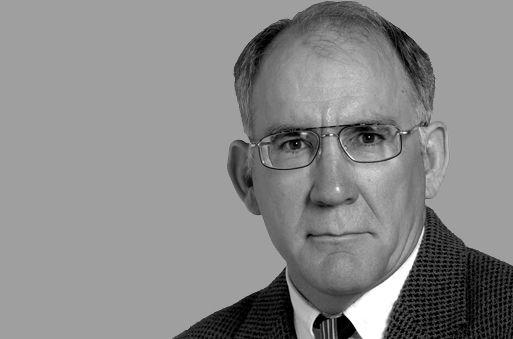 Some of Trump's 20,000-plus documented falsehoods are responsible for many of the 200,000-plus COVID-19 deaths in this country, more than double the per-capita rate of Canada and well over five times the rate of Germany. Recklessly ignoring science, Trump has endangered not only his own health and that of his staff, but also the nation as a whole, in the short term with COVID-19 and in the long run with global warming. Trump's policies on the two issues are almost identical: willful negligence and wishful thinking. Throughout the centuries, the United States often has been admired and sometimes hated by people abroad, but this is the first time in our nation's history that we have been pitied.
Joe Biden has many assets to offer as president besides the fact that he is not Donald Trump. One of the pressing tasks of Trump's successor will be to repair his damage to our alliances and restore our reputation abroad. There is no one in the nation better equipped to do this than Joe Biden. With the international role he played in the Obama administration, he is personally known and trusted by the world leaders who count most.
The COVID-19 crisis has dramatized the inadequacies of Trump's response and the cruelty of his current lawsuit to deprive Americans of insurance coverage under Obamacare. But the pandemic has also exposed the inadequacies of our workplace safeguards and health care system that were present already before. If you do not believe in the common good and think only in terms of narrow self-interest, here is something you should know: Guaranteed paid sick leave such as Biden proposes benefits not only the people who would otherwise have to go to work or send their kids to school sick, but also their coworkers and classmates who will not be infected by them. Recent studies have found that flu infection rates are some 40 percent higher in cities without paid sick leave policies, compared to cities that mandate it.
Similar principles apply to health insurance coverage. We have to pick up the check anyhow if the uninsured cannot pay for emergency room treatment when they are seriously ill. They will be able to get preventive care with Biden's proposals to lower the age of Medicare eligibility, strengthen the Affordable Care Act and create a guaranteed public option: "Medicare for all who want it." Taxpayers and employers take note: The cheapest solution in the short run is often the most expensive, in dollars as well as lives, in the long run.
In contrast to the propaganda of the right and the agitation from the left, Joe Biden does not intend to defund the police. On the contrary, he proposes additional funding as an incentive to community policing, an effective approach that in Dallas lowered both the crime rate and complaints about police conduct. A Biden presidency will go a long way toward calming racial animosity in this country.
Except for five miles of border wall expansion and 300 miles of replacement (a 4th century solution to a 21st century problem, in the words of an Aggie GOP congressman), Trump totally has neglected our nation's crumbling infrastructure. True, he made a halfhearted proposal to privatize portions of our common property in exchange for its upkeep, an initiative that fortunately went nowhere. Biden has a concrete proposal (pun intended), to invest $50 billion in his first year of office in the upkeep of our highways, bridges, and airports, creating the kind of rural and urban blue-collar jobs that have languished most in recent decades.
But more than any specific policies, character is on the line in this election. Joe Biden has suffered more than his share of tragedies during his life, but he has soldiered on where others might have given up. These experiences have steeled him, but also given him a sense of empathy that is just what America needs in these dispiriting times. It's not every candidate who gives out his personal cell phone number when he meets someone who is hurting.
After the tragic loss of his first wife, Joe Biden had the good fortune to find a soulmate in his second wife, Jill. She is an accomplished person in her own right, with many insights to contribute especially in the field of education. The presidencies of Jimmy Carter, Barack Obama, and both presidents Bush provide evidence of the importance of a strong marriage partnership in providing comfort and stability, as well as the occasional pushback, for someone with the most challenging job in the world.
For those of you who voted for Trump four years ago, I will try not to be judgmental. The signs were there, but you were frustrated, and Trump said: "What have you got to lose?" Now you know. One definition of insanity is continuing to do the same thing and expecting different results. Fool you once, shame on Trump; fool you twice, shame on you. The Democratic Party is a big tent. There is room for you in the right-hand corner, and you'll be in good company with John Kasich, Tom Ridge, Cindy McCain, George Will, and many other former Republicans who put country above party. I invite you to join them and me in supporting Joe Biden as our next president.
Walter D. Kamphoefner, a resident of the Brazos Valley for more than 30 years, teaches American history at Texas A&M, specializing in immigration, urbanization and the Civil War.
Catch the latest in Opinion
Get opinion pieces, letters and editorials sent directly to your inbox weekly!