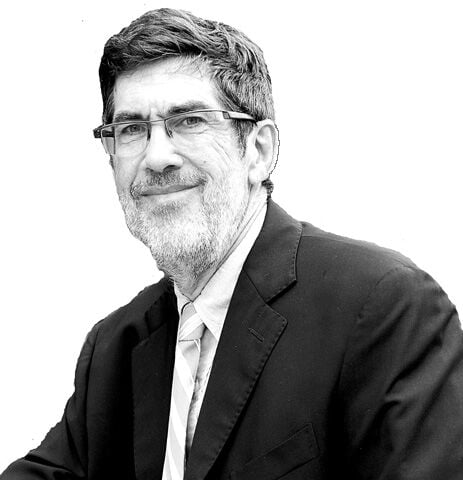 Texas Republican leaders should be high-fiving themselves after their great showing in last November's election. They maintained their monopoly on all statewide offices, kept their House majority, and increased their share of Latinx and African American voters, all during a deadly pandemic that has killed more than 50,000 Texans and 600,000 Americans.
Most importantly, the election went smoothly — no fraud, minimal long lines, quick and accurate counting, and prompt verification of absentee ballots.
Spurred by primary voting problems including five-hour waits and the pandemic, Texas election officials, like their counterparts elsewhere in the United States, worked extremely hard to ensure a trouble-free election even as voter turnout reached a level of participation last attained in 1908.
The 101 million Americans who voted early or by mail — almost 2/3 of the 160 million voters — were a major reason voting flowed so smoothly Nov. 3. Despite fears by Republican strategists, neither party gained a major advantage from either early voting or mail-in ballots.
So why are Texas Republican politicians trying so hard to make the administration of elections more partisan and the act of voting harder?
The regular legislative session saw SB 7 fail, but a special session called by Gov. Greg Abbott is resurrecting the bill. It's a major step in the wrong direction.
Texas already ranked dead last in the 2020 Cost of Voting Index, which measures the ease or difficulty of voting. This index shows Texas consistently has been one of the hardest states to register and vote. Unsurprisingly, Texas also ranked in the bottom for voter turnout: In 2020, when 67% of eligible Americans voted, Texas was ranked 45th with 60%. Thank goodness for Oklahoma, where only 55% of its residents exercised their right to vote.
Nationwide, voting has known problems, but fraud is not one of them. The real problems are poorly trained staff, different standards and regulations among the 10,000+ election jurisdictions, and insufficient funding and equipment — in short, inadequately supported infrastructure worsened by increasing partisanship.
We know what we don't want: New York's 22nd Congressional District race finally was declared for Republican Claudia Tenney – in February, by 109 votes. Inept and careless administrators and staff failed to process 2,400 applications to vote, did not follow basic verification procedures and mishandled hundreds of ballots.
Here in Texas, last spring, poorly written instructions in Travis County kept more than 4,600 people from casting a mail-in ballot in their primary runoffs.
Less spectacularly, in 2012, long waits caused an estimated 500,000 people to give up and not vote. In response, a presidential commission in 2014 recommended no citizen be forced to wait more than 30 minutes to vote. While most people vote in less than 10 minutes, residents of minority districts nationwide have significantly longer waits than Anglo voters.
Over the past few decades, voting has become easier and more secure nationwide. The number of people voting early or by mail has grown from 32 million (25% of all voters) in 2008 to 101 million (65%) in 2020.
Several states, including Republican Utah and Democratic Oregon, vote almost entirely by mail. Their well designed systems enable people to track their ballots by their barcodes, correct ("cure") minor mistakes, do not suffer from fraud and actually encourage more thoughtful voting.
COVID-19 sparked further waves of innovation across the country as election and elected officials worked to ensure safe voting. A spectacular example occurred in Harris County, which created 24-hour drive-ins where 127,000 residents voted securely. Not only did this provide a pandemic-safe way of voting, it enabled people whose work kept them from the polls during normal hours to vote.
If a company's workers figured how to increase sales during the pandemic, we would hail them as enterprising entrepreneurs demonstrating the ingenuity that built America.
Instead of celebrating the drive-in voting centers as an example of how government can creatively respond to a crisis, the Texas Republican response is to ban them and threaten election officials with criminal charges.
The Legislature should make Texas the national model for secure, transparent voting, not restrict voting. Texas can leverage its membership in the 30-state Electronic Registration Information Center to promote the automatic exchange of updated voter information. Automatic voter registration and expanded voter ID would ease the act of secure voting.
Better training and uniform procedures for tracking, verifying and curing absentee ballots can ensure a ballot cast anywhere in Texas would be treated equally.
Voting is not about Democrats or Republicans or Libertarians or Greens. It's about enabling American citizens to elect our representatives and leaders.
Texas can and should set an example to follow, not avoid.
Jonathan Coopersmith is a historian of technology at Texas A&M University.