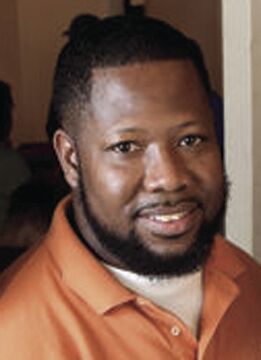 Small, locally owned businesses and restaurants are the backbone of our community in Texas, but unfortunately, many have struggled to stay open or have shut down over the past year.
As we look back at businesses showcased throughout National Black Business Month, this is the perfect time to explore your local community and ensure you are supporting Black business owners as economic hardship continues.
As the owner of a small, Black-led business, I'm no stranger to hardship. When Hurricane Katrina hit New Orleans, my family and I fled to Bryan-College Station, where I built my business.
With nothing but a collective $700 in our pockets, my wife Tyisha and I opened our restaurant The Remnant of Nawlins. The pandemic posed a whole new hurdle for us this past year, but with the help of social media, we thrived and are now giving back to our neighbors in need.
Small businesses are loyal and close with local residents. We know how to support our community in times of need, but we can't do this alone. More than 18 months into the pandemic — as the Delta variant spreads throughout the state — Black-owned businesses still need your support.
According to the Texas Restaurant Association, 61% of Texas restaurant workers were out of a job when the pandemic started.
Data show that Black-owned small businesses are most likely to report closings, with 33% reporting closure compared to 18% of non-minority-led small businesses.
Not only have minority-owned small businesses been more likely to report a drop in sales, but the magnitudes of these drops are greater as well, according to Facebook's Global State of Small Business Report.
With the virus impacting our community, it not only was important for my business to stay open — but also to ensure my employees were able to provide for their families.
We needed to support the community beyond the doors of our restaurant, so we kept our employees on payroll, our prices low and our doors open, using social media to reach out to our neighbors.
One way my business has reached out for support is through engaging with our customers on social media, mainly on our Facebook page, which has helped to keep small businesses such as mine alive during the pandemic.
I frequently use Facebook and Instagram Live to maintain interaction with customers, especially during the height of COVID, reminding them that our restaurant is open while also sharing specials, restaurant updates and exciting news.
When customers tune in, their reactions overwhelmingly are positive and supportive, and I think they enjoy my updates almost as much as I enjoy posting them.
Anywhere between 200-300 viewers tune in to our Facebook Live, and some of our videos have received more than 1,700 views, living on Facebook and Instagram afterward to showcase what our Cajun and Creole cuisine is all about.
Social media also enabled us to pivot our operations more easily at the start of the pandemic, assisting in promotion of delivery services when people were worried about going out. As well as community relations, these platforms have provided a way for us to advertise online via Facebook Ads promoting our daily specials, discounts, local fundraisers and hiring announcements — reaching out to members of our community who were out of a job or in need during the pandemic.
Social media tools have helped many small businesses in the Brazos Valley build close-knit and loyal online communities that have supported us as we reopen. As a result, my restaurant, Remnant of Nawlins, has increased our online community by 50% over the last year.
As Texans, we need to share the value, loyalty and community good that small businesses provide and make sure these local staples are here to stay and available in our community for years to come.
There's a great opportunity for our local small businesses and restaurants to be successful in the Brazos Valley. Our community is growing, and we can work together to get people excited about what we have to offer.
When visitors arrive to watch the Aggies, our local small businesses showcase how prosperous and diverse our community is.
I urge you to remember that we are stronger together and to consider visiting small Black-owned businesses to show your support and solidarity.