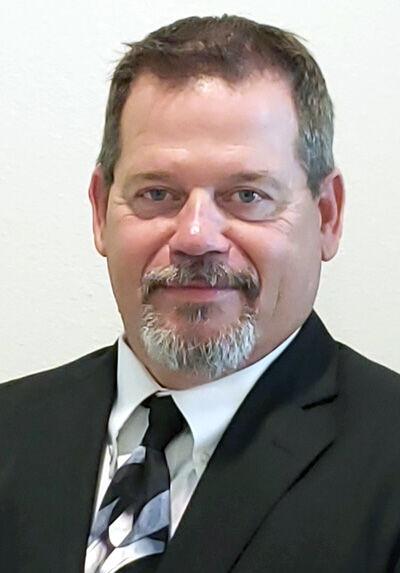 Impact fees have been the subject of much debate in the city of College Station this past year because investments in infrastructure determine a community's destiny.
On Monday, the College Station City Council will make a decision regarding our community's destiny — impacting our future years to come.
First, what are impact fees? According to Chapter 395 of the Texas Local Government Code, an impact fee is a charge or assessment imposed by a political subdivision against new development in order to generate revenue for funding or recouping the costs of capital improvements or facility expansions necessitated by and attributable to the new development.
College Station levies impact fees on new development to help fund three types of infrastructure: water, wastewater and roadways.
The law mandates that impact fees be reviewed and updated at least every five years. In 2016, College Station conducted system-wide reports on both the water and wastewater impact fee and the roadway impact fee, which means the five-year review will have to be completed by the end of this year.
It is clear that the city wishes to raise water, wastewater and roadway impact fees as a result of this five-year review.
The reasoning seems to be premised on three flawed assumptions: that new development takes more resources than it ultimately provides the community, it will be developers who pay the price for higher impact fees and that impact fees will not affect current homeowners.
New commercial and residential development not only pays for itself, it also contributes millions of dollars in new revenue to the city.
According to a National Association of Home Builder's study of the Bryan-College Station Metropolitan Statistical Area, after 15 years, 100 single family homes and 23 multifamily housing units will cost the city $11.5 million but will generate $40.5 million in revenue. That means that these residential units will contribute a total of $29 million in revenue for the city.
Put another way, one home built in the metropolitan statistical area will contribute approximately $200,000 in net revenue to the city. Costs include expenses such as annual current expenses, capital investment and interest on debt, while revenue includes taxes paid to the city and other revenue such as permit fees and the ripple impacts of spending and taxes paid by construction workers and new residents.
The second assumption is that the cost of higher impact fees will hurt only the developer's pocketbook.
Fees usually are charged directly to the developer, but the real cost is shouldered by other parties.
In the College Station market, where there is a short supply and a strong demand for housing, the developer passes the cost of the impact fee on to the builder — who then will pass it on to the potential buyer. Home prices will soar, and buyers either will be forced to pay more for the same home or they will look to other markets.
New businesses looking to move into the area also take employee housing inventory and pricing into consideration. In 2015-2020, College Station's number of building permits plunged from 902 to 497. In Bryan, that number for the same time period, went from 271 to 720.
The data are clear: the College Station housing market is increasingly unaffordable and higher impact fees only will make this trend worse.
Now for the third flawed premise behind the push to raise impact fees: levying them on new development ultimately will not affect homeowners in existing homes.
This seems like a reasonable conclusion to draw; after all, impact fees are charged only to new developments so people in existing homes shouldn't expect to see their bills go up. In real estate, comparable sales, or "comps," are used to determine a home's fair market value through the sales comparison approach to pricing property.
Comps are recently sold homes that are similar to the property a buyer is trying to purchase or sell in terms of location, size, condition and features. So, by raising the price on new construction homes, it will increase the value of existing homes. That means homeowners will see a higher property tax bill.
At best, the city's tax rate will remain the same, as happened this year. Usually, however, the tax rate increases, as happened in 2020.
A municipality almost never lowers its property tax rate. A stagnant or higher tax rate coupled with a higher tax value would make already unbearable property tax bills that much worse for all homeowners — unless your taxes are frozen, which would include six of the seven sitting city council members.
New neighborhoods and businesses benefit everyone in the community. They bring amenities, entertainment and employment.
This of course brings in new tax revenue but also helps maintain a sense of vibrancy and relevancy — a sense that College Station is on a path of upward momentum.
If the council raises impact fees too high, new homes and businesses simply will not be built in College Station. It's true that communities can't exist in a static state, that a community is either growing or it is dying.
Making homes unaffordable has a much sadder effect as well: It would push the American dream of homeownership further out of reach for both existing and potential homeowners.
Do we embrace the enhancement and opportunity new growth offers while offering the American dream to more people, or do we suffocate College Station's potential with burdensome costs that close off the American dream to so many?
I urge the College Station City Council to choose the former and not raise impact fees to unsustainable levels.