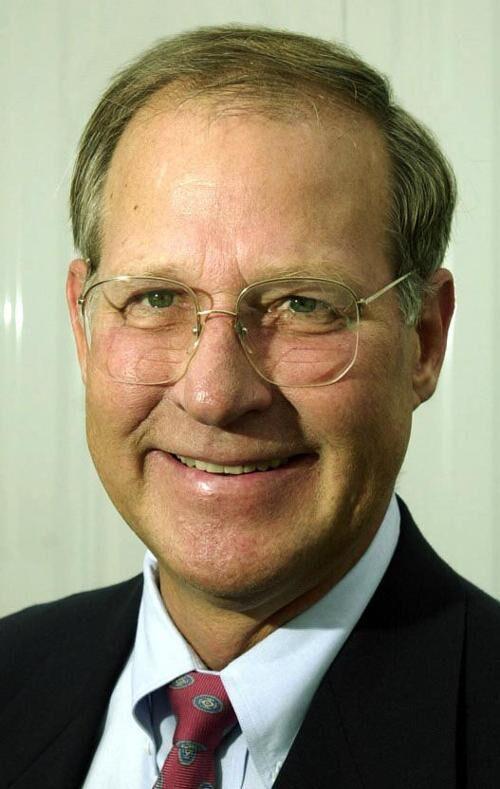 The 2022 Republican primary in Texas isn't until 2022. But the race for offices — including governor — is already on.
At the top of the heap is Gov. Greg Abbott, now in his seventh year as governor, and running in 2022 for a third four-year term. And maybe president in 2024.
He has demonstrated recently that his political interests outweigh policy interests — or at least, affect them considerably.
In the past few weeks, Abbott announced a need to defend the Texas border with Mexico, by taking over former President Donald Trump's idea of building some kind of wall — which new Democratic President Joe Biden has dropped.
The Biden administration basically told Abbott, "You want a wall? Build it yourself."
Trump, who recently endorsed Abbott for re-election, said he has accepted Abbott's invitation to join him for a Rio Grande border tour on June 30.
Abbott announced he will be shifting $250 million of Texas's budget to help pay for his wall. He is also planning to set up crowdfunding, inviting people in Texas and around the country to contribute to pay for building the wall.
Abbott at the end of May deployed more than 1,000 Texas Department of Public Safety troopers and National Guard members to the border as part of Operation Lone Star, an initiative aimed at increasing border security that he announced in March.
He has also invited other states to provide personnel to police the border. So far, governors of Florida and Nebraska have said they will send a few dozen troops to Texas to aid the Texas lawmen in the effort.
Texas House members broke quorum May 30, and fled the Capitol to kill — at least temporarily — an election voting law change that critics say is designed to hinder voting by people of color, disabled, young, old, and others likely to vote Democratic.
Abbott responded to the Democrats' effort with promises to take up that bill in a special session — now set to start July 8 — and then added to it a threat to veto funding for the legislative branch of government.
That affects not just the Democratic legislators who fled, but Republican legislators, and many aides and other legislative workers and departments, who make the legislature function.
And a few days ago, he followed through on that veto. Whether that rather harsh tactic will work for him remains to be seen.
He almost certainly will be challenged in court on whether he can veto another branch of the government.
State Rep. Donna Howard, D-Austin, termed Abbott's actions as an attempt to inhibit the Legislature from performing its constitutional duties by a governor angry for political reasons.
"We have a balance of powers for a reason," Howard said. "If you do not have the branch that represents directly the people of this state, then you are in essence having something very similar to a monarchy, with one person in charge of everything that happens in the state with no input from elected representatives."
So far, Abbott has one announced competitor — former Dallas state Sen. Don Huffines — who has been campaigning on Texas building its own border wall.
"The wall should have been built years ago, and the only reason Gov. Abbott is now discussing it is because he's facing a primary challenge that threatens his political power," Huffines told the Texas Tribune.
Two others, so far, said to be considering running for governor in the GOP primary, are outgoing state Republican Party Chairman Allen West, who indicated when he resigned that he was considering running for statewide office, and Agriculture Commissioner Sid Miller, who said he's decided instead to seek re-election.
Beto Capitol voter rally: If the governor was wondering how the Democrats might respond, he just had to look across the street from the governor's mansion on Sunday.
Beginning at 5:30 p.m., a rally of an estimated 1,500 people, assembled on the south steps of the Texas Capitol after being invited by Beto O'Rourke, to protest the Republican efforts in Washington and Texas to suppress voting rights.
The rally attendees were pressing mostly for immediate support of the "For The People Act," or HR 1, which is pending in Congress, which would prohibit gerrymandering, and otherwise make voting easier.
O'Rourke, whose group "Powered by People" that spun off from his near-miss Senate challenge to Republican U.S. Sen. Ted Cruz in 2018, called on people to "fight on every front" to secure the right to vote for all.
"This is what democracy looks like and this is what fighting for democracy feels like," O'Rourke said, closing out an evening of speeches from Democratic elected officials and activists on voting rights.
Sunday's rally also featured Julián Castro, another 2020 presidential candidate; U.S. Rep. Lloyd Doggett, D-Austin; several state lawmakers and Luci Baines Johnson, daughter of President Lyndon Baines Johnson.