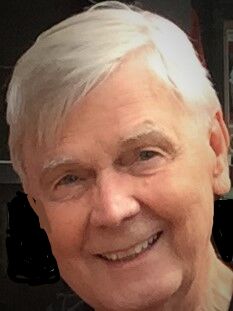 Although we often decry the legislative paralysis we call gridlock, there are times when a little gridlock isn't so bad.
When one party becomes overly powerful it can get carried away, enacting laws that pander to its base but are harmful to others or to the state as a whole.
Both major parties are prone to the misuse of power, but today the Republicans are so dominant at the state level that Texas government amounts to one-party rule, leading to some blatant examples of legislative overreach in the 2021 legislative session.
For instance, anyone who lives in the Lone Star State knows guns are part of the culture. That's fine. We all want to be able to protect ourself and our families, but was it wise to repeal all firearm regulations?
Do we really want a passel of yahoos with no clue on how safely to use a lethal weapon toting around six guns and or AK47s? Maybe a few restrictions on law-abiding Texans make sense when you realize the guy behind every one of the now-too-common mass shootings was a law-abiding person— until he wasn't.
Then there are the changes to election laws — narrowly averted in regular session but now resurfacing in the special session. If enacted in its most recent version, SB 7 would remove all restrictions on partisan poll watchers, allowing them to prowl all over inside polling places.
Evidently this is based on the suspicion that ordinary poll workers no longer can be trusted to do the work they've done for more than 100 years. A watcher would be almost impossible to remove, even if he or she is hovering over voters, taking pictures, videos and audio recordings — tactics seemingly designed to intimidate but also likely to provoke ugly and potentially violent confrontations.
Further, SB 7's rules for mail-in ballots are so restrictive they're effectively prohibited because in-person voting is presumed to be more secure. But if that's the case, why do we need poll watchers? In truth, mailed ballots might be the more trustworthy alternative. They provide the only physical evidence of how votes were cast; the only real way to audit election results. By contrast, the software that powers voting machines is vulnerable to the insertion of malicious codes that could shift thousands of votes from one candidate to another.
Voters, including here in Brazos County, consistently say they want a written record of their vote. There are machines that have that capability, yet not long ago local county commissioners voted against their use. Why would they go against the expressed will of their constituents? Because one-party rule allows them to get away with it. They face no consequences, no enraged public to remove them from office. Instead, as happened after the commissioners rejected the machines voters wanted, they were reelected.
Next are the new anti-abortion laws, which restrict a woman's ability legally to choose to terminate a pregnancy after six weeks, including one resulting from rape or incest. This time limit is so short the victim may not even know she's pregnant, yet she's cruelly forced to carry for eight more months the evidence of the crime committed against her. And the rapist may have parental rights!
Then, too, Texas's compassion for fetuses doesn't extend to babies once they're born. Previous legislation drove Planned Parenthood out of the state, effectively removing access to prenatal care for disadvantaged women, and the state's refusal of federal funds to expand Medicaid robs poor families' babies and young kids of medical care in general.
In the final analysis, although the passion of the anti-abortion crowd is understandable, their efforts are ultimately doomed. They may succeed in limiting or eliminating legal abortion, but the result will be a return to the days when girls who found themselves "in trouble" resorted to back-alley butchers or dangerous DIY solutions. Of course the rich and powerful always can fly away from trouble.
Meanwhile, our electric grid remains fragile summer and winter as the party in power instead worries too many folks are voting, women are making decisions about their own bodies and too few Texans are gunslingers. But the excesses of one-party rule will continue or worsen as long as the only threat to an incumbent Republican is a primary challenge from an even more radical Trumpublican.