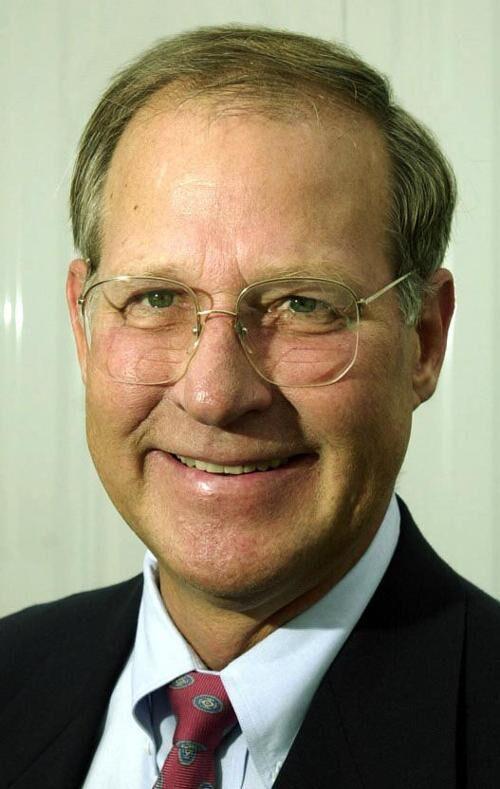 Here's a way Gov. Greg Abbott can help a lot of Texans without even hooking some reindeer up to a sleigh.
Think about what effect it would have on the lives of lots of Texans if the governor decided to lead Texas to join the 38 states that have accepted Medicaid Expansion under the Affordable Care Act (ACA) — almost entirely at federal expense?
Failure to do so is costing Texans several billion dollars a year — while Texans send several billions in federal taxes annually to help pay for the Medicaid Expansion in the states that have accepted it.
Instead, Abbott has continued to oppose Medicaid Expansion for Texas, following his fellow Republican predecessor, Gov. Rick Perry, who turned it down in 2013.
Here are some statistics collected by the Health Insurance & Health Reform Authority, in a recent report:
5,000,327 — Number of Texans covered by Medicaid and CHIP (Children's Health Insurance Program) as of May 2021.
1,748,000 — Additional Texas residents who would be covered if the state accepted Medicaid expansion.
771,000 — Number of people who have NO realistic access to health insurance without Medicaid expansion.
$15.3 Billion — Federal money Texas is leaving on the table in 2022 by not expanding Medicaid.
It would be a good and worthwhile thing to do. And, it would remove Texas from the cellar in the ranking of states with a hefty number of people without health insurance — and almost all of it paid for by the federal government.
Needs better audioMeanwhile, Beto O'Rourke, the principal — and so far the only — Democrat to announce a challenge to Abbott's bid for a third four-year term, was making an appearance at Texas State University in San Marcos.
The former three-term Democratic congressman from El Paso, ran a near-miss campaign in 2018 to unseat Republican U.S. Sen. Ted Cruz,
He was talking to students, and presumably supporters, in an auditorium. But the sound on the video hookup being sent out to viewers elsewhere was almost indecipherable.
O'Rourke, who usually seems to be fairly well-organized, would be wise to get that fixed up to broadcast quality.
O'Rourke did have the wisdom to say nice things about Texas' Oscar-winning movie star Matthew McConaughey, who after months of dabbling his toe in a possible run for governor, announced a few days ago that he wouldn't be taking that leap.
That was a huge relief for O'Rourke, who had refrained from saying anything negative about McConaughey, and vice versa.
"Matthew McConaughey is someone who has done, and will continue to do, a lot of good for the people of Texas," O'Rourke told The Dallas Morning News, following a meeting Wednesday with several Asian American business owners in Addison.
O'Rourke said he appreciated McConaughey and his family participating in relief efforts after the 2019 mass shooting at an El Paso Walmart that killed 23 people.
And earlier this year, McConaughey and his wife Camila also helped fundraise for Texans impacted by the devastating winter storm.
"He wasn't worried about pointing fingers or assigning blame," O'Rourke said. "He wanted to help get money to families who had been literally frozen out of their homes, or whose pipes had burst and destroyed their houses or apartments.
"So I'm grateful for his contributions to this state," O'Rourke said, "and I certainly hope to be able to work with him and continue to see him do great things for Texas."
Hissy fit fizzlesRepublican Texas Sen. Ted Cruz tried Thursday to shut down a government funding extension through February.
His complaint was President Joe Bien's vaccine mandate for companies with more than 100 employees — even though anti-vaxxers could qualify by taking regular COVIS tests.
"No pissant politician, whether a local mayor or a governor of the president of the United States has the right or legal authority to force you to make that decision," Cruz told reporters Thursday.
The funding extension passed anyway.
Cruz/Abbot faceoff?Greg Abbott is presumed vying with Florida Gov. Ron DeSantis, to see which one, if re-elected in 2022, can win the 2024 Republican presidential nomination.
But, their hero Donald Trump wants the nomination, as does Ted Cruz. His senate seat is up in 2024, but under Texas law, he can run for president and for re-election at the same time.
That could get real interesting. Abbott, as Texas attorney general, named Cruz his solicitor general, which Cruz turned into his springboard into Texas politics.