Local residents from a variety of backgrounds came together on short notice Friday for two separate, large-scale donation efforts to help people in the Brazos Valley address food, water and supply needs brought on — or exacerbated by — the winter storm.
Many in the area found long drive-thru lines, emptied store shelves and clean water shortages in some parts of College Station and Bryan on Friday after road conditions and subfreezing temperatures kept most residents inside for the better part of four days.
Leaders from the Brazos Valley Blessings Facebook group and Black Lives Matter B/CS organized supply deliveries and gathered essential materials at Peace Lutheran Church in College Station, while Texas A&M students partnered with the Heart of Texas chapter of the Red Cross to gather donated items at A&M's Reed Arena for the Carver Kemp Neighborhood Association in Bryan. 
Ebony Peterson, cofounder of Black Lives Matter B/CS, and Amber Robertson, founder of the Brazos Valley Blessings page, said the effort at Peace Lutheran sprouted organically from similar efforts to assist people struggling due to the fallout from the storm.
"This need here was something that impacted the community because so many were already in need and already struggling to buy food, diapers, wipes and other needed supplies before the storm," Robertson said. She said those caring for children and the elderly were often especially in need.
The Brazos Valley Blessings Facebook page has been filled with requests as well as tips about which stores had essential items such as water, eggs, milk and bread. Peterson said 263 families had filled out forms for assistance as of 4 p.m. Friday and the group will again gather at Peace Lutheran from 10 a.m. to 5 p.m. today. It welcomes donations of all kinds and is ready to give supplies to anyone in need.
A&M graduate students Staci Rende and Thomas Butterfield were among those organizing the Reed Arena effort. About 20 students gathered in the Reed Arena parking lot and received myriad donations from community members. Rende said she also volunteered during Hurricane Harvey, and the effort this week grew out of messages with friends and on social media.
"I think that Aggieland as a whole is just incredible," Rende said. "Seeing everyone come out was truly incredible, and I am thankful to partner with Red Cross and with [Carver Kemp] to do what we can to give back in this time."
The Reed Arena donation drive ran from 10 a.m. to about 3 p.m. At about 4 p.m., a group that included AJ Renold — the Red Cross chapter's executive director — and local educator Berkeley Saenz, as well as several of the A&M students, spent about 45 minutes at the Carver Kemp Neighborhood Association unloading the donations collected at Reed Arena. 
Ray Arrington, Carver Kemp's president, said that thanks to the donations, a large distribution effort will begin at the association at 3 p.m. Sunday at which community members can receive needed items.
"These donations help people to sustain — to get back on track," Arrington said. "I think we can make a big difference for people who have been out of work, not because they don't want to work. They're just trying to survive, and we're going to do what we can to help them survive."
Robertson and Tiffany Thompson, administrator for the Brazos Valley Blessings social media page, said they "want to see more direct engagement" from the area's elected officials to help their constituents meet basic needs and recover from the storm.
"The biggest thing that our community leaders need to do is be in the community — to get out and meet your residents. If you don't know what they need, it's hard to help them," Robertson said.
Sandra and Raymond Rivera drove up to the Peace Lutheran distribution site just before 1 p.m. Friday and received diapers, food and water. Sandra expressed gratitude and described the donations as a blessing.
"The first three days were really rough," Raymond Rivera said of the past week. "The lights would go off and on with the rollouts. As soon as we'd start cooking, they'd go off again. It was hard and frustrating, and now a lot of the stores are out of water. I'm glad the cold and snow is over — it's time for recovery now."
To connect with relief efforts Saturday at Peace Lutheran, visit the Brazos Valley Blessings Facebook page or call or text 346-400-1442.
Gallery: Volunteers collect clothing and non perishables for those in need
Donations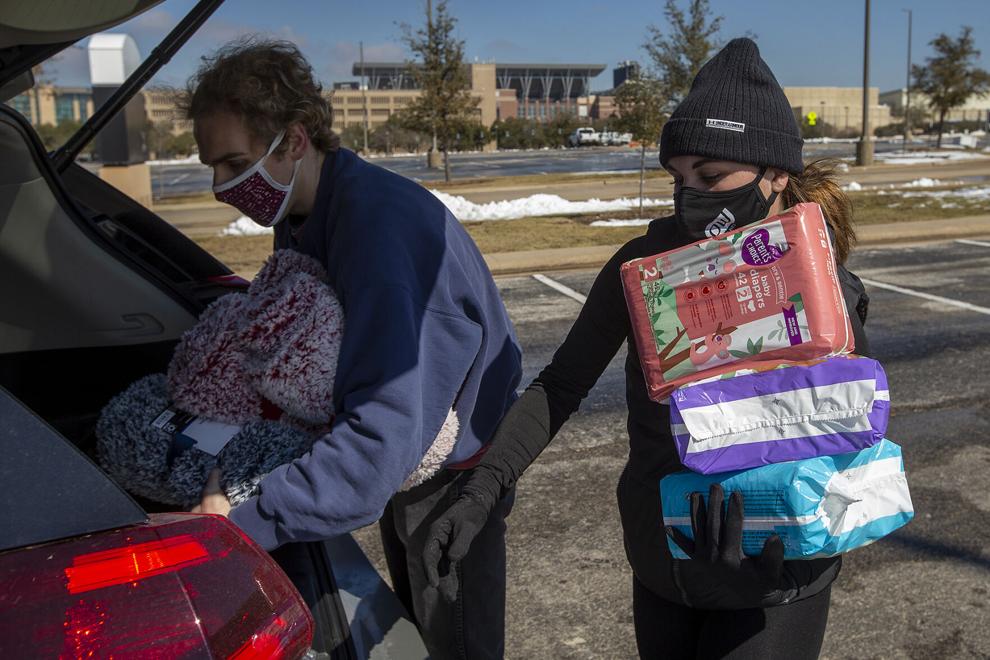 Donations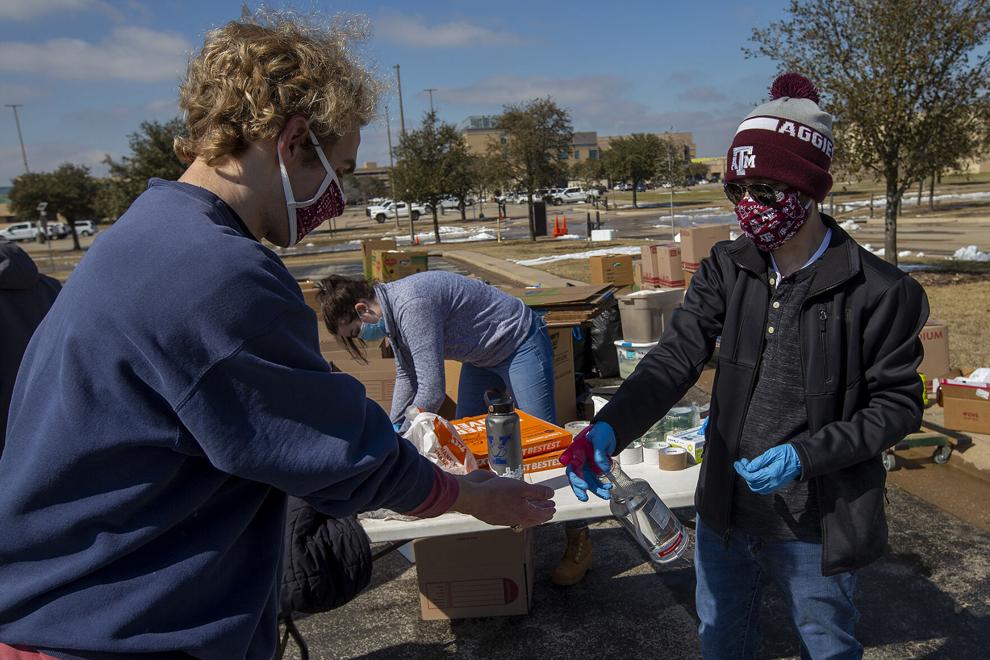 Donations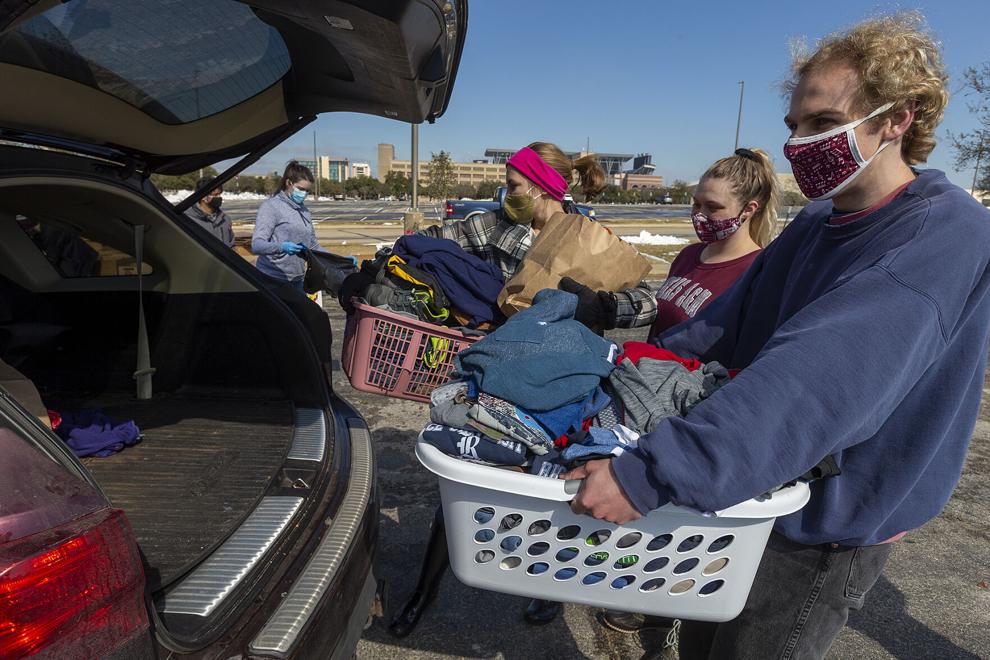 Donations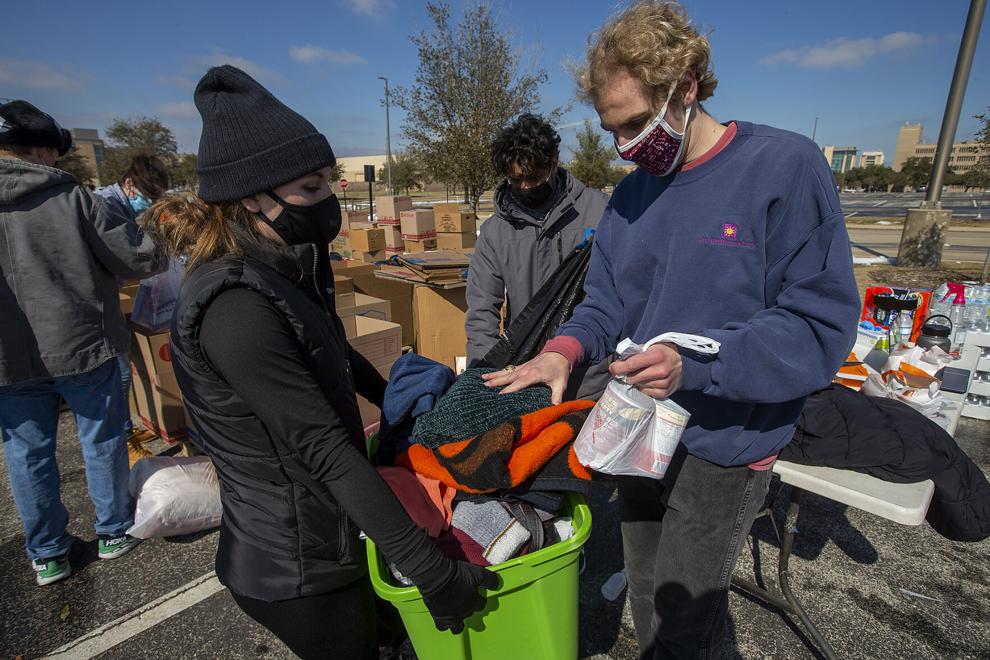 Donations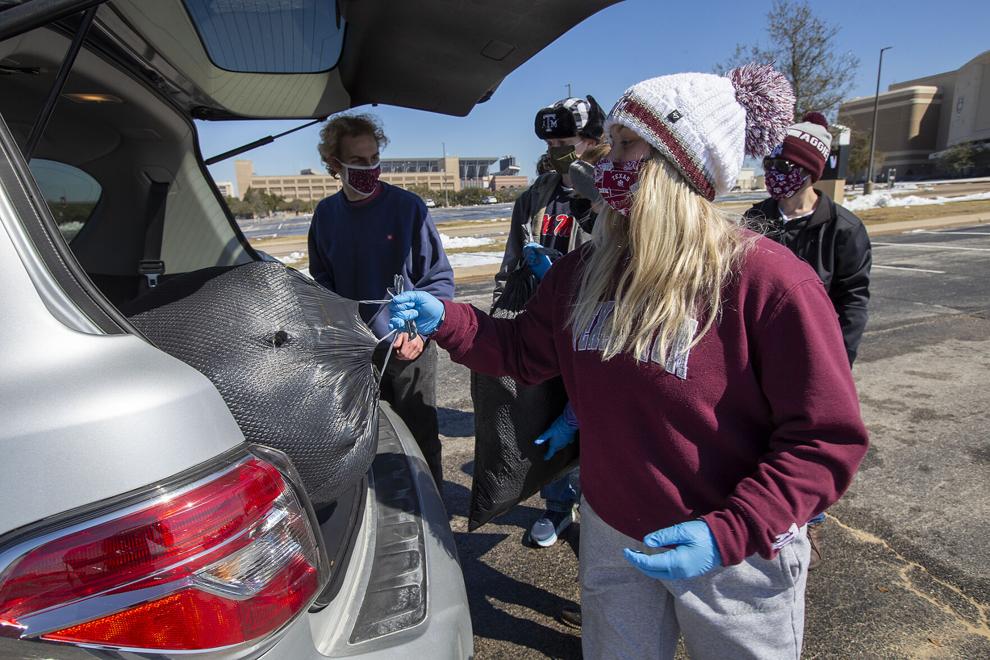 Donations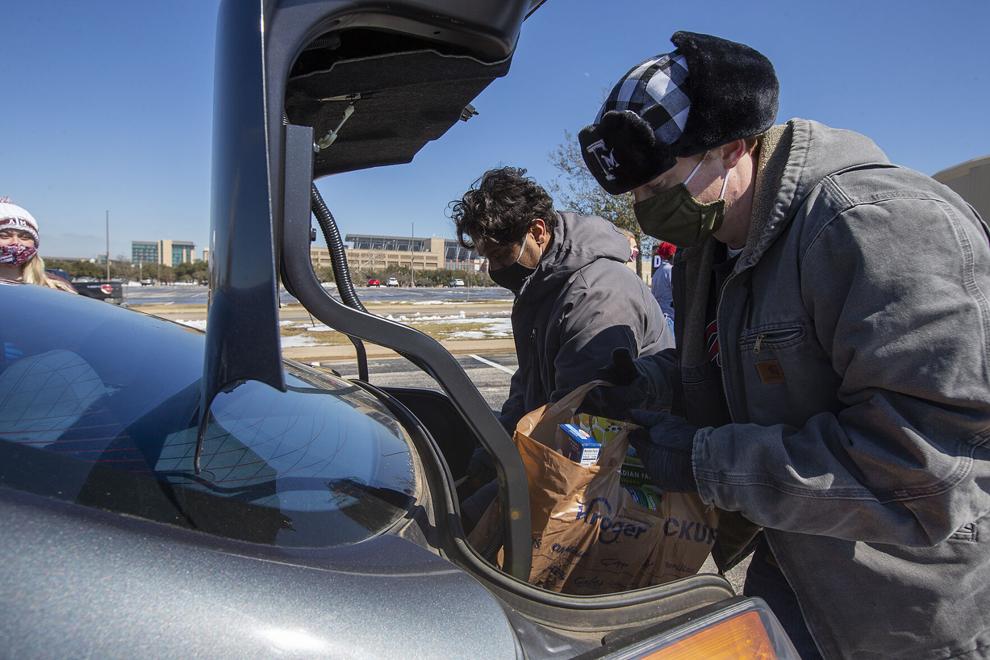 Donations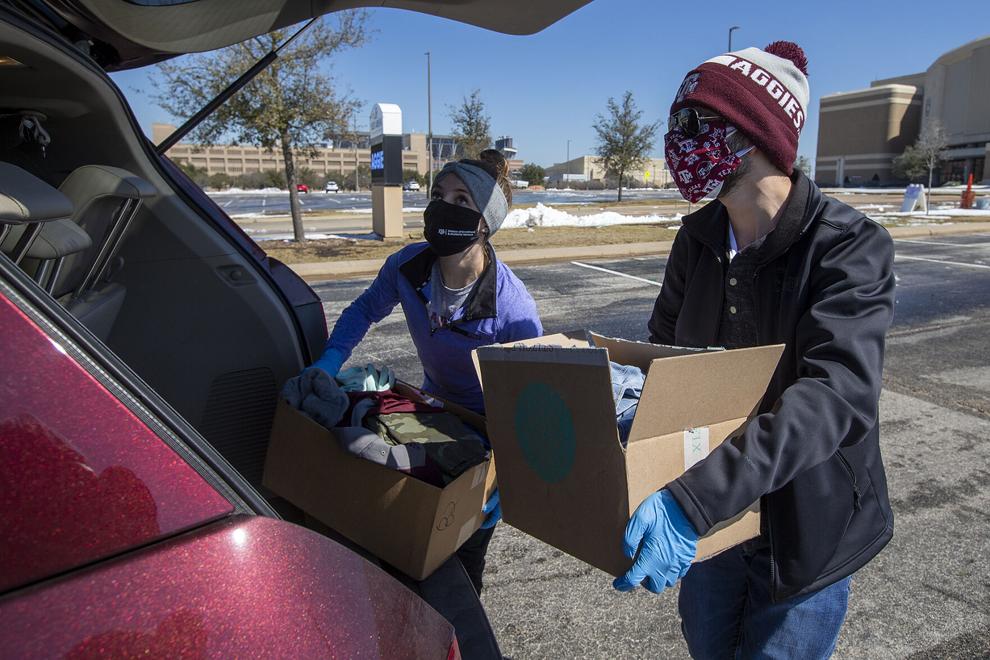 Donations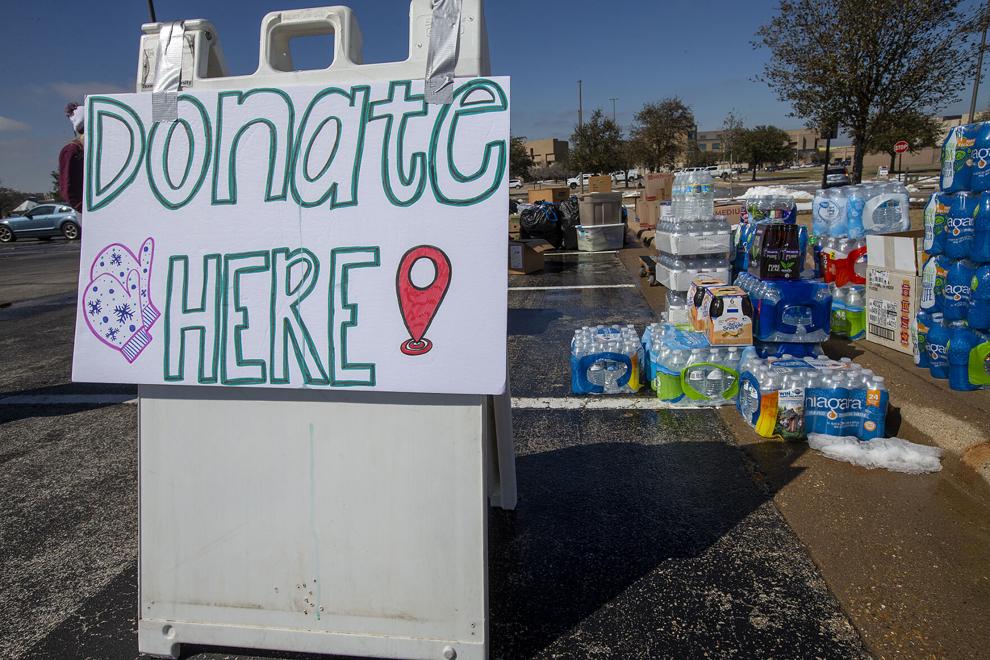 Donations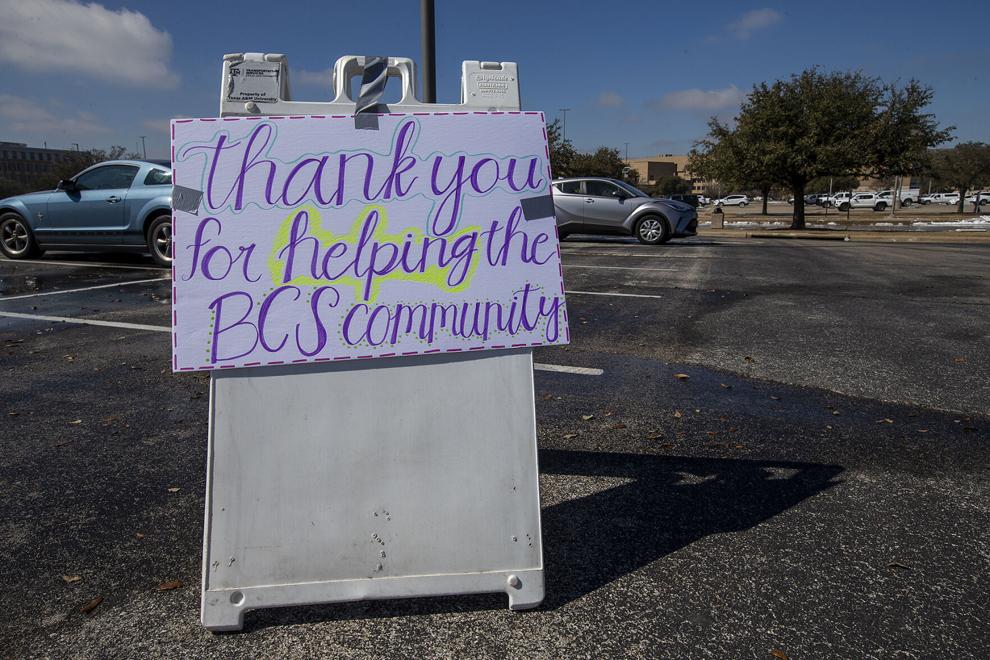 Donations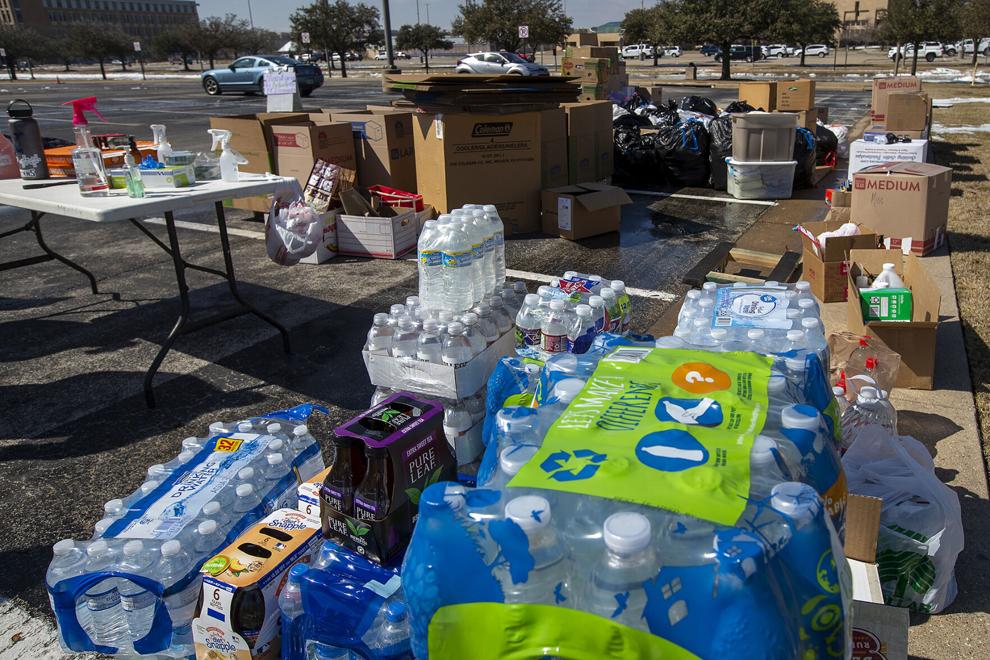 Donations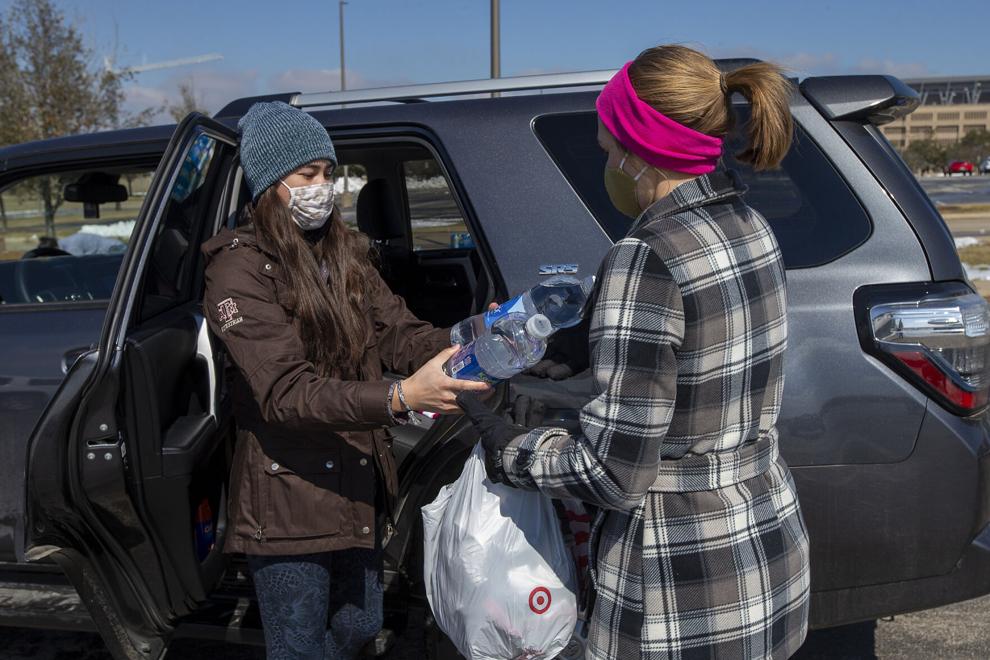 Donations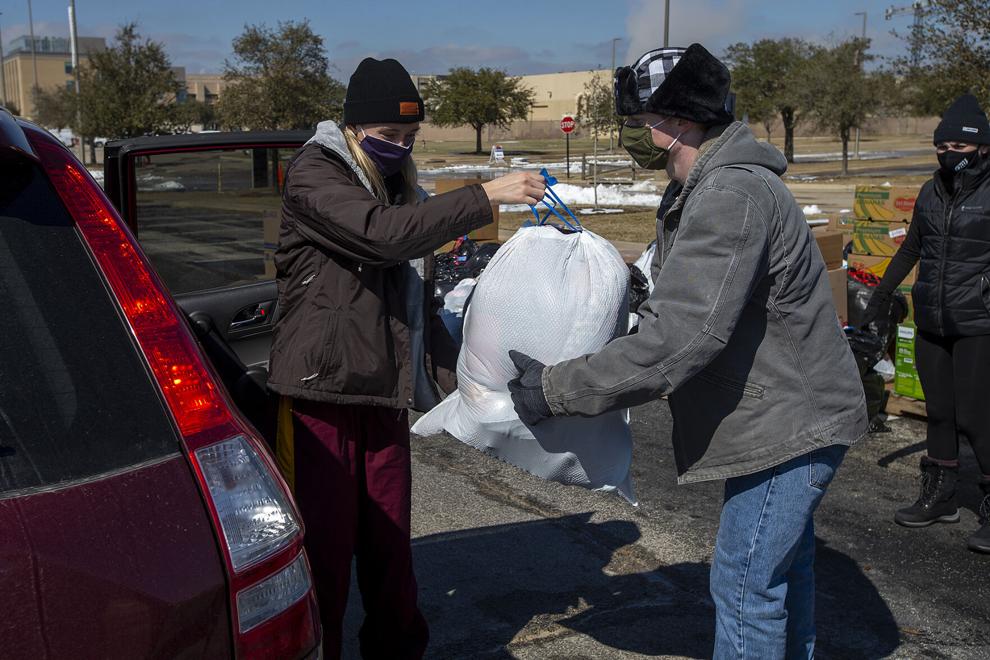 Donations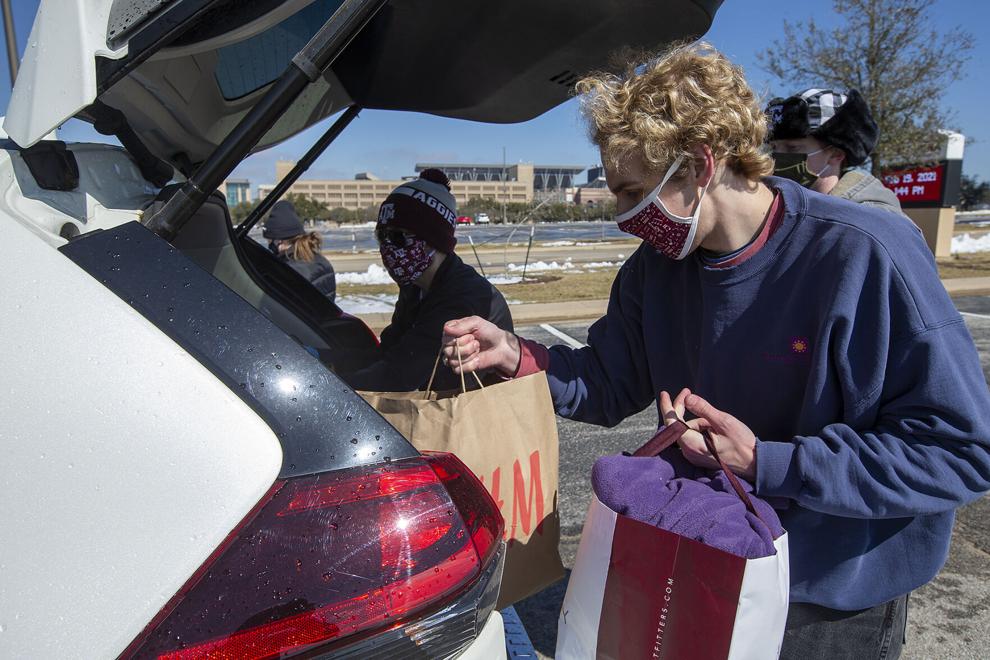 Donations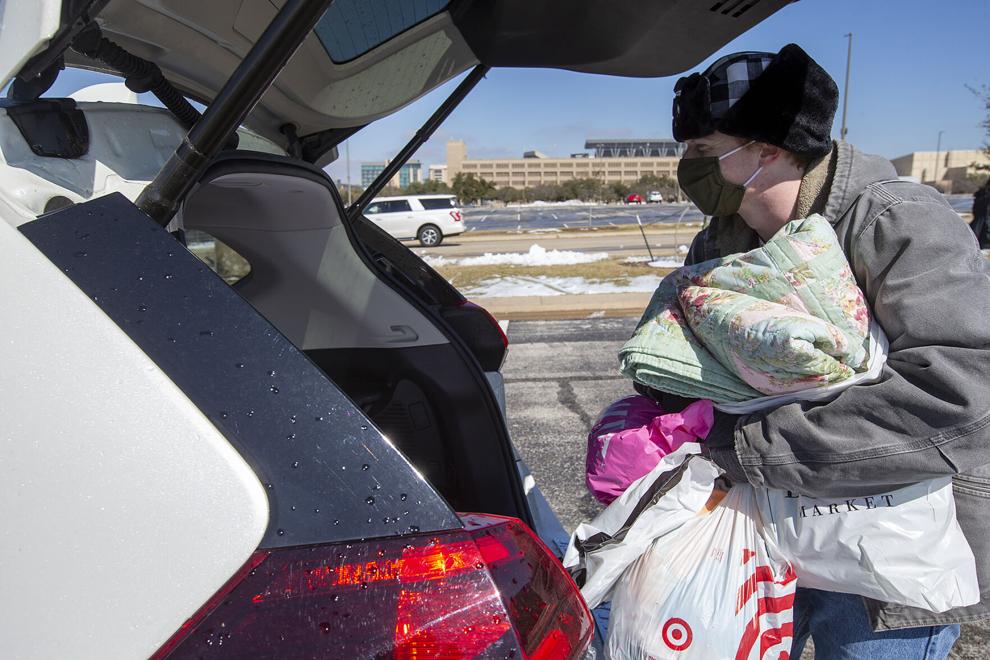 Donations
Donations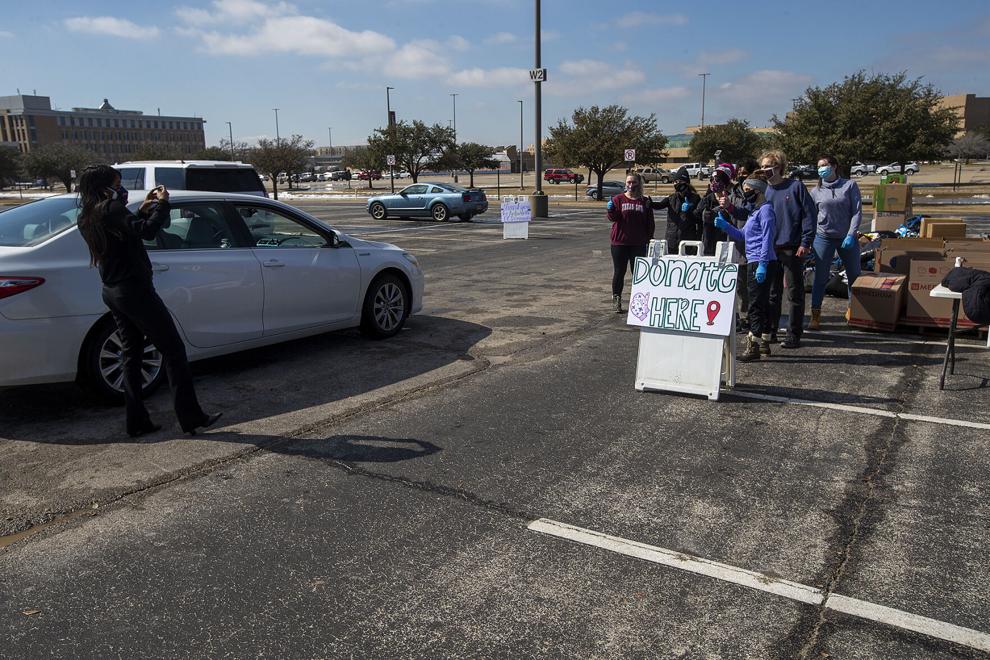 Donations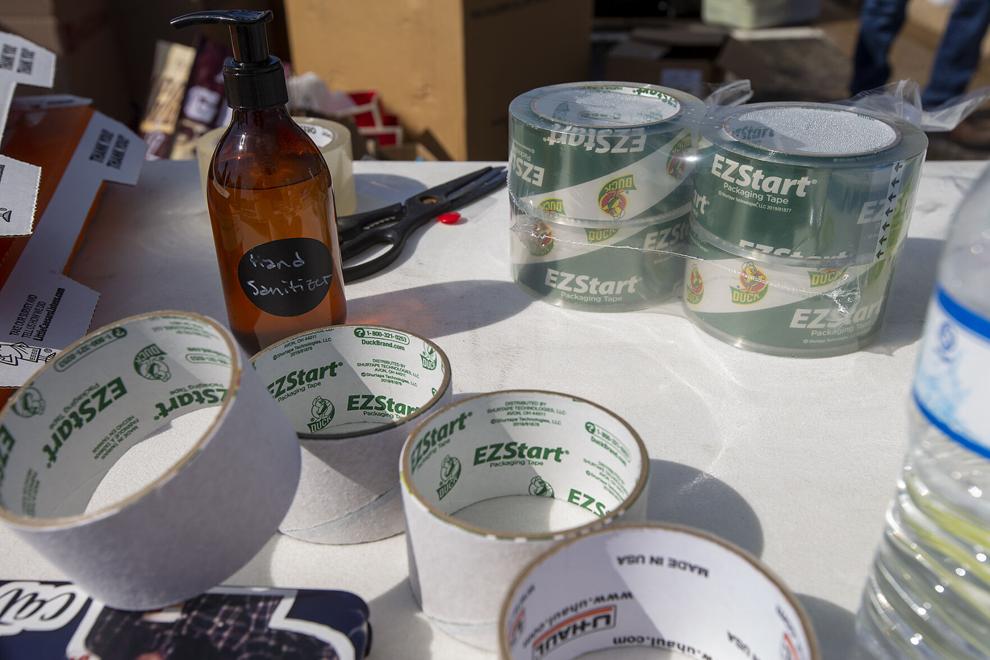 Donations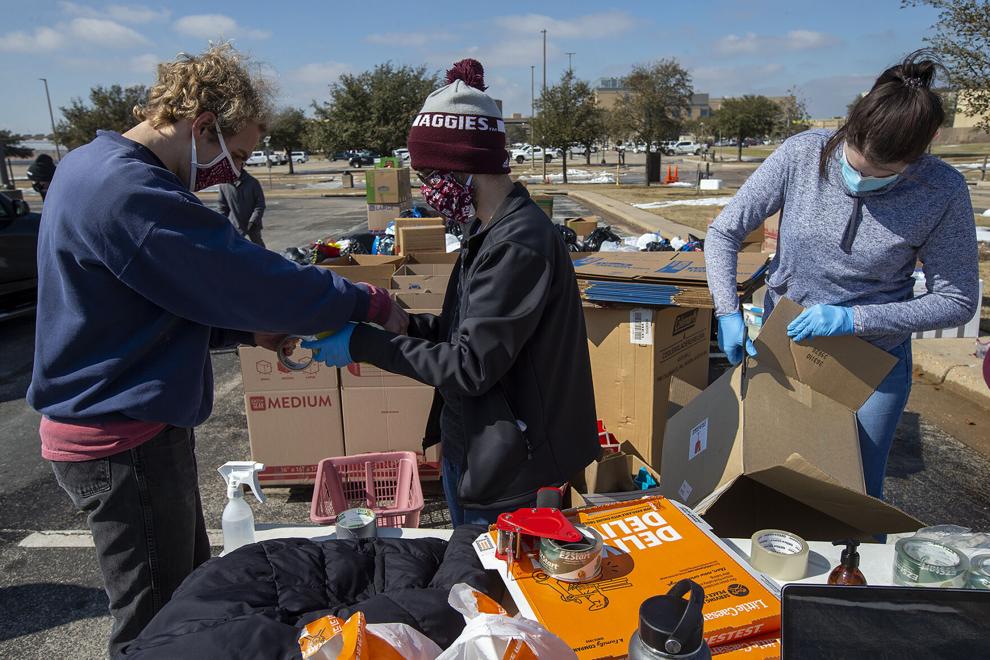 Donations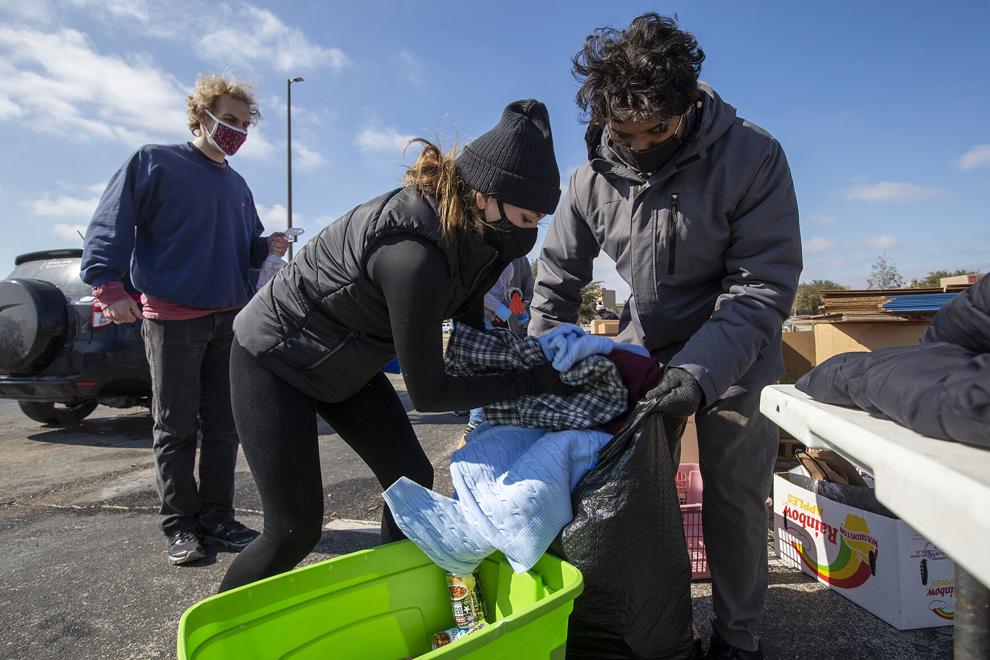 Donations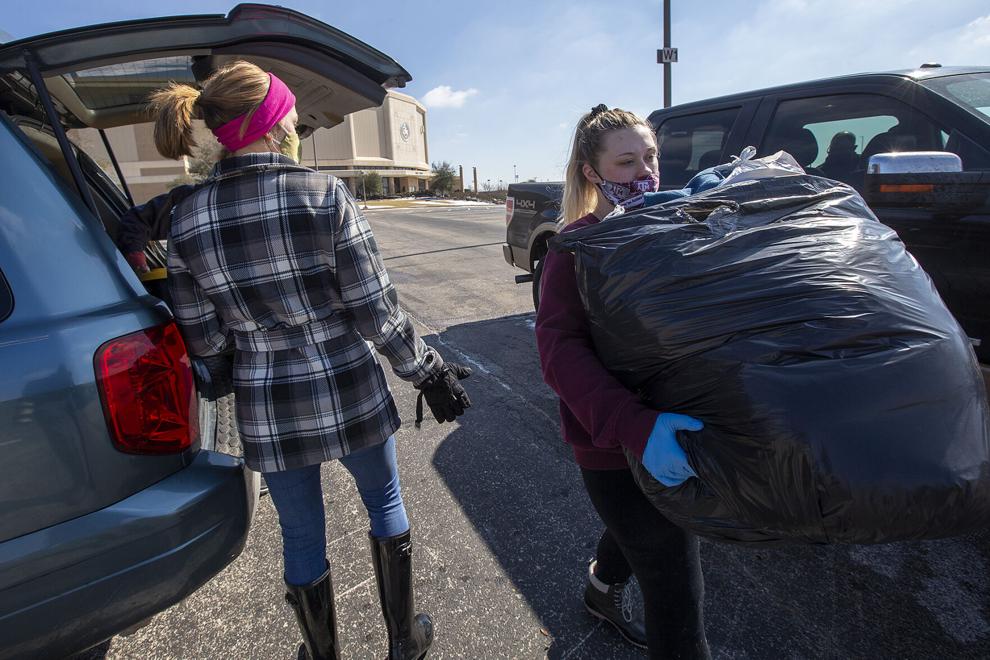 Donations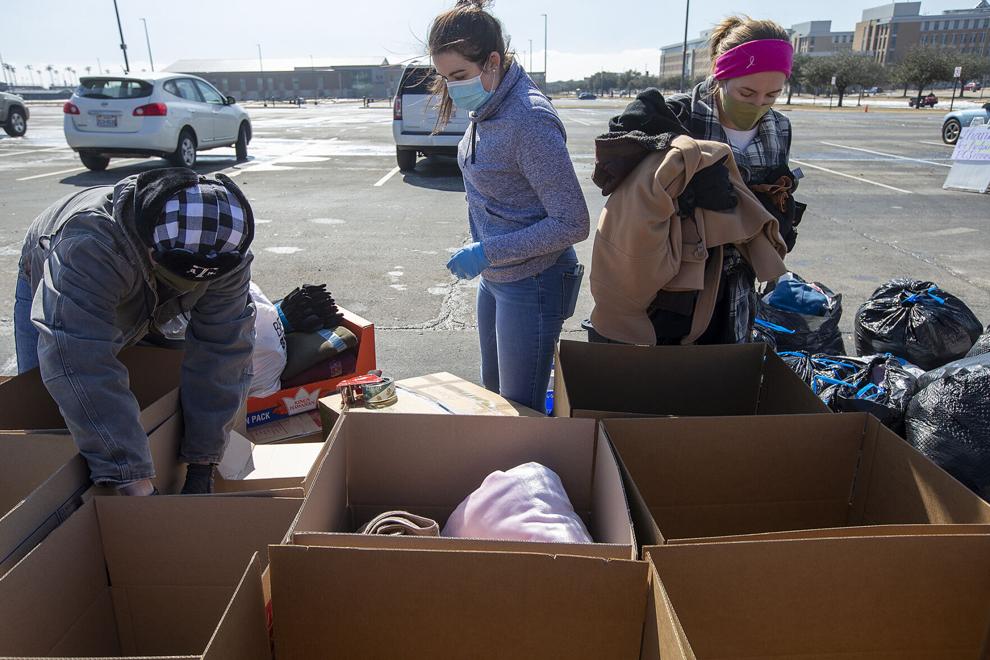 Donations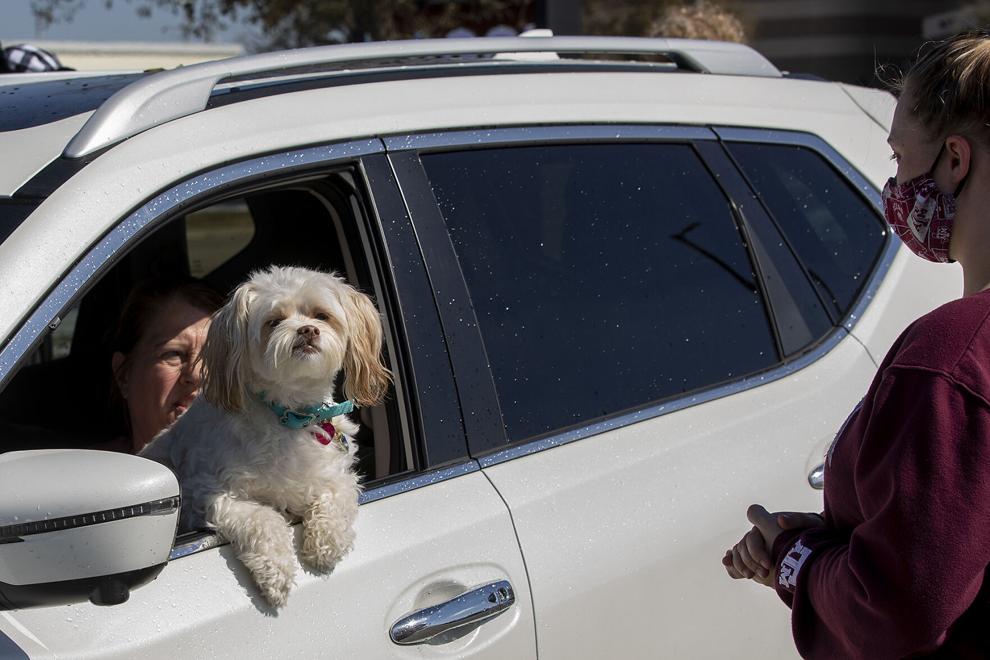 Donations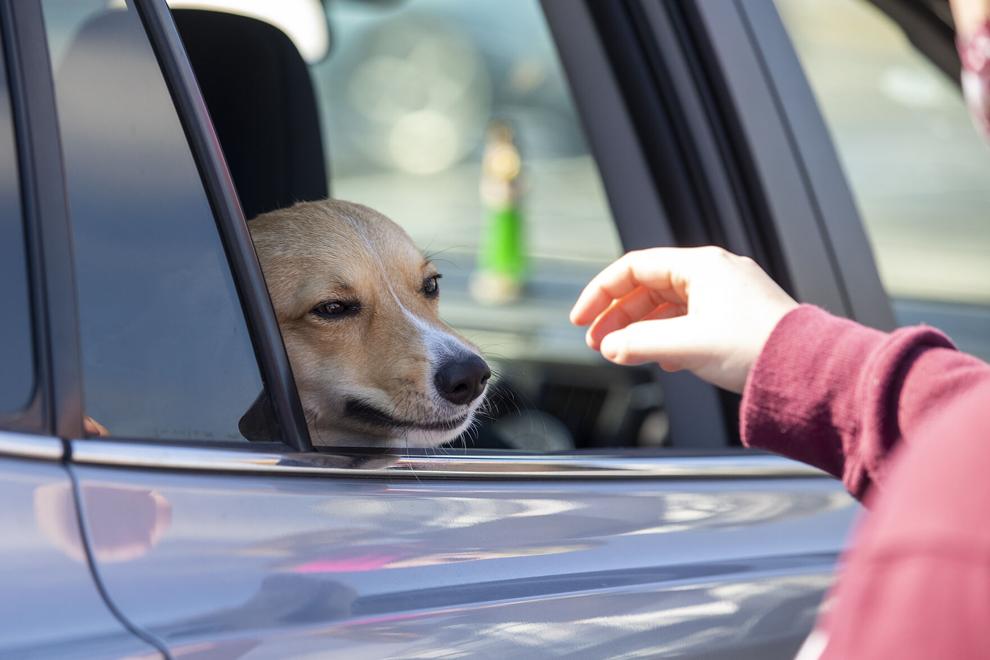 Donations