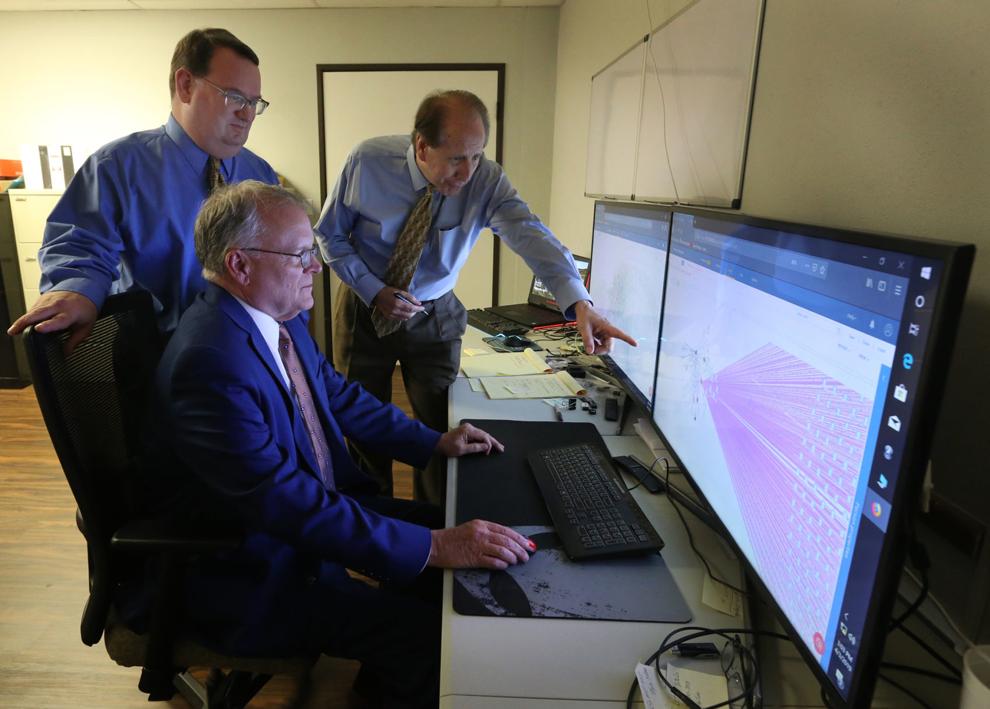 By the time Barry Johnson got around to deciding how he would handle the remaining 24 criminal cases he inherited from the 2015 biker shootout at Twin Peaks, the handwriting was pretty much on the wall.
Special prosecutors assigned to four of the cases after former McLennan County District Attorney Abel Reyna recused his office had already thrown them out and said there did not appear to be adequate probable cause for the arrests in the first place.
So it came as no major shock that Johnson, who succeeded Reyna as district attorney in January, dismissed the felony cases against the last two dozen defendants in April, putting the four-year prosecutorial fiasco that resulted in one mistrial and no convictions out of its misery.
In the end, no one was held criminally responsible for nine deaths and scores of injuries in the deadliest biker brawl in U.S. history, which played out in a busy shopping center parking lot while Sunday afternoon restaurant patrons and others ran for cover.
Johnson said he and his staff agonized over the decision for months, beginning the day he took office. But in the end, he proclaimed it was the proper thing to do to "end this nightmare that we have been dealing with in this county since May 17, 2015."
"There were nine people who were killed on that fateful day in Waco, Texas, and 20 injured, all of whom were members of rival motorcycle clubs/gangs, and the loss of life is a difficult thing," Johnson wrote in a statement in April. "But after looking over the 24 cases we were left with, it is my opinion as your district attorney that we are not able to prosecute any of those cases and reach our burden of proof beyond a reasonable doubt."
The nightmare, the bikers and their attorneys say, was being thrown in jail on identical charges and identical $1 million bonds despite their varying levels of involvement, being branded members of criminal street gangs because of the vests they wore and having their lives turned upside down for several years while wondering if they were going to prison.
The Twin Peaks cases were Reyna's parting gifts to Johnson, who handily defeated Reyna by 20 percentage points.
After reviewing the cases, one of the special prosecutors called Reyna's mass prosecution strategy a "harebrained scheme" that was "patently offensive."
Reyna sought indictments against 155 bikers on identical organized crime charges and chose to try Jacob Carrizal, the Bandidos Dallas County chapter president, first.
Carrizal's case, tried in Waco's 54th State District Court, ended in mistrial in November 2017, with most jurors leaning toward acquittal. No other defendant was tried. However, one biker, Jacob Reese, a former Cossack, came close to accepting a plea offer that would have given him credit for the two months he served in jail after the melee in exchange for his guilty plea to Class B misdemeanor rioting.
The DA's office called off the deal before his plea hearing after deciding to dismiss all remaining charges.
Reyna, who joined the Houston-based law firm Patterson & Sheridan, which opened a Waco office, said he disagreed with Johnson's decision to drop the charges.
"I respect the fact that the voters of McLennan County chose Mr. Johnson to make these types of decisions," Reyna said in April.
Carrizal's rioting case was among those dismissed. Johnson said Carrizal's first trial cost $1 million in preparation and trial costs, plus an additional $500,000 in security and overtime pay after county officials ratcheted up security for his trial.
"To open that Pandora's box back up and start down that road again when we don't feel that, after looking at the facts and the evidence, that we would be able to meet our burden of beyond a reasonable doubt would be irresponsible, in my opinion," Johnson said at the time.
While the criminal cases were dismissed, more than 130 of the bikers still have federal civil rights lawsuits pending against Reyna, former Waco Police Chief Brent Stroman, the city of Waco, McLennan County and individual local and state officers who were involved in the arrests and investigation.
Pretrial rulings in those cases have been appealed to the 5th U.S. Circuit Court of Appeals, which means there will be no trial dates set in the civil cases in the near future.