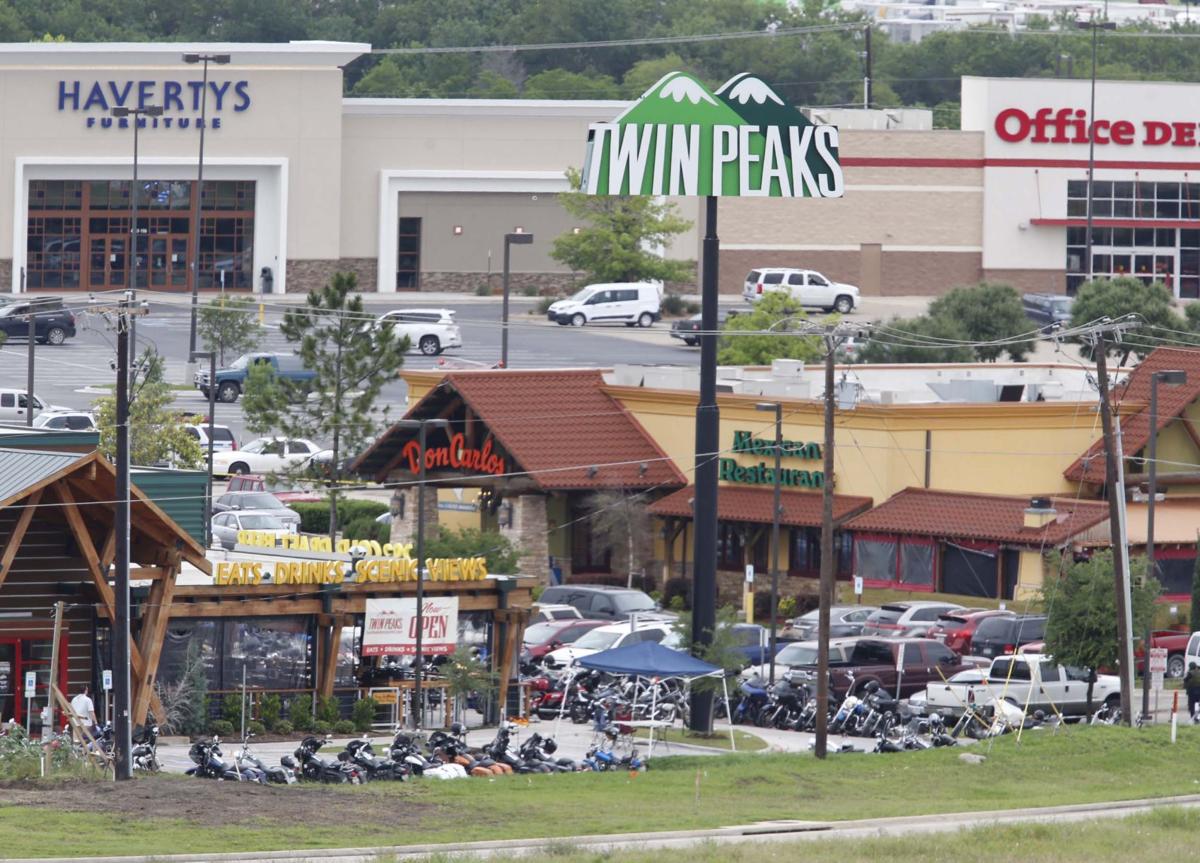 Eighteen more bikers filed federal civil rights lawsuits Wednesday as attorneys scrambled to beat the filing deadline on the two-year anniversary of the deadly Twin Peaks shootout.
The suits were filed by Dallas attorney Don Tittle, who represents 116 bikers seeking to recover damages from what they claim were their false arrests in May 2015 and being placed under what they charge were excessive $1 million bonds.
"The mass arrests were unprecedented in both their scope and the complete absence of individual, particularized facts to establish probable cause," the suit alleges. "This suit seeks to correct the miscarriage of justice and assault on the United States Constitution perpetrated by these defendants."
The lawsuit names as defendants former Waco Police Chief Brent Stroman, Waco police Detective Manuel Chavez, McLennan County District Attorney Abel Reyna, the city of Waco, McLennan County, Waco Assistant Police Chief Robert Lanning, Waco police Detective Jeffrey Rogers, Waco police Sgt. W. Patrick Swanton, Texas Department of Public Safety Lt. Steven Schwartz and DPS agent Christopher Frost.
"In the aftermath of the incident at Twin Peaks, defendants apparently concluded that the Bill of Rights to the U.S. Constitution ceased to apply, and could be ignored given what they perceived as an immediate need to announce the re-establishment of law and order in their town," the suit alleges.
The bikers charge that they were arrested without cause and because of their mere presence at the scene, the clothes or "colors" they were wearing and which group they were riding with.
"Rather than investigating the incident and relying on actual facts to establish probable cause, defendants theorized that a conspiracy of epic proportion between dozens of people had taken place, and willfully ignored the total absence of facts to support their 'theory,' " according to the lawsuit.
The bikers deny that they were members of a criminal street gang or that they regularly associate with the commission of criminal activities, as alleged in the identical arrest warrant affidavits drafted to detain 177 bikers on the day of the shootout.
"Plaintiffs categorically deny the truthfulness or accuracy of either statement. Defendants' conduct of alleging these 'facts' against plaintiffs when they, in fact, had no such evidence can only be construed as willful, intentional and/or reckless," the suit alleges.
U.S. District Judge Sam Sparks, of Austin, is presiding over the cases involving the 116 bikers. He initially put a stay on the civil cases, saying that the criminal cases in McLennan County needed to be tried before the civil proceedings. He extended that stay until Sept. 1 in the civil rights cases filed by the unindicted bikers, who have asked that their civil cases proceed since they are not involved in the criminal matters.