LYNCHBURG, Va. — After braving 77 days in the punishing Canadian Arctic, Lynchburg resident Jordan Jonas was officially crowned the winner of "Alone" season 6.
The 36-year-old's journey saw him outlast nine other competitors and walk away $500,000 richer.
"Jordan is definitely a fan favorite and now a member of a very elite group that only a few very special people are a part of," executive producer Ryan Pender wrote in an email to The News & Advance.
First premiering in 2015 on the History channel, "Alone" embeds its participants in extreme landscapes, which have included Patagonia and Mongolia.
With minimal supplies, video equipment to document their experiences and radios for emergencies, the contestants must survive completely isolated in the wilderness for as long as they can.
"It's pretty surreal," Jonas said in an interview following the season finale on Aug. 22. "Pretty weird to be dropped off with that little stuff and no preparation right before winter."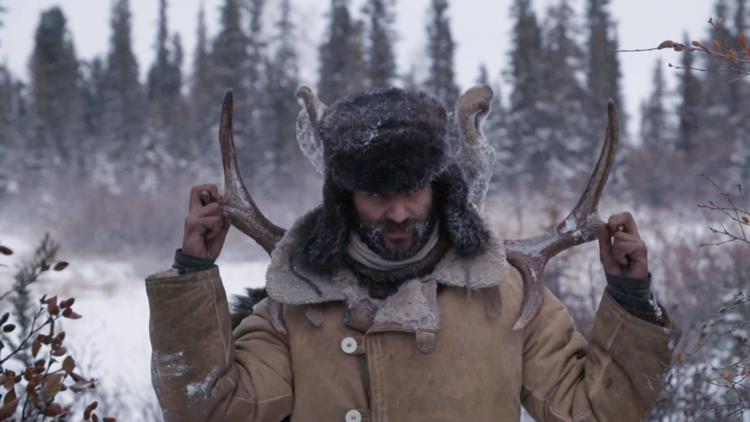 Filming for season 6 took place last fall around Great Slave Lake in Canada, 70 miles south of the Arctic tree line, which Pender described as the northern-most place where trees can grow.
Temperatures dropped to 10 below zero during filming, added Pender.
Jonas' stay in the arctic was not the first time he had lived away from modern-day comforts — he'd previously spent several years working alongside nomadic Evenki reindeer herders in Siberia.
Thanks to his previous experience, Jonas' 2 ½-month performance on the show was one for the ages, as he displayed both ingenuity and adaptability all while maintaining a sense of humor that made him a fan favorite.
"He created so many videos, like pretend 'infomercials' about things, like rabbit foot toilet paper or a rendition of the 'Alone' first-player video game, that we could not air them all," Pender wrote. "Every time we collected a new round of footage, there was something new from him that made the editors crack up."
In addition to providing constant laughs, Jonas became the first contestant in the show's history to kill a big-game animal when he took down a nearly 900-pound moose on Day 20.
"There's a very tangible like demon on your back that's like, 'You're going to starve, you're going to starve, you're going to starve,'" said Jonas. "[It was] motivating me to really snare rabbits, but then, when I got the moose, it felt like that was lifted. It was so nice."
Although killing the moose was certainly a morale boost, nabbing such a precious resource also put Jonas in danger.
"The person who has stockpiles of food when it becomes scarce elsewhere also becomes a mark for predators and scavengers alike," Pender wrote. "What can look like abundance for a hunter can also make him the hunted."
Jonas experienced this firsthand when a pack of wolverines took an interest in his prize.
The ensuing altercation between the Lynchburg survivalist and one of the animals was "something like we've never seen," Pender said. "... The fact that Jordan came out unscathed is a miracle."
Although he managed to kill one wolverine, another made off with a vital reserve Jonas needed to maintain his body weight: a jug of kidney fat from the moose he planned to render and eat.
Without fat in his diet, Jonas was losing about one pound a day, Pender said.
Despite the harrowing situation, Jonas kept an even temperament, building himself a net and ice fishing on the lake. There, he reeled in a 24-pound pike as his prize. But by the time Jonas caught his fish, he had technically already won. The runner-up, Woniya Thibeault, had tapped out four days earlier.
When the crew (and his wife, Janahlee, who the show flew in) arrived at his camp to share the news, Jonas was completely surprised.
"I was thinking, 'OK once we get to Day 90, the show starts, basically,'" he said. "I hadn't even entertained the idea" they were so close to the end.
For all his environmentalist fans out there, Jonas promised the fish he caught on Day 77 didn't go to waste. The crew took it with them and everyone ate it when they got back to the production team's camp.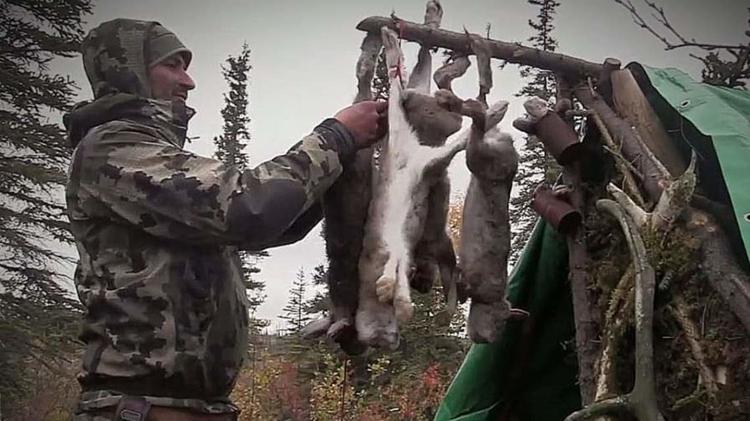 "They were low on supplies, I guess," he said.
Immediately following the finale earlier this month, fans from around the world flocked to social media to wish him congratulations.
"Huge respect for what you did out there," Dave McIntyre, winner of Season 2, posted on the "Alone" Reddit page. "... All those years in Siberia paid off. You were in your element and it showed. I seriously doubt anyone will ever top feeding the production crew after it was over."
Few people have the skills to survive in the wilderness for months at a time by living solely off the land, McIntyre told The News & Advance.
"Seventeen people have lasted more than two months," he said. "Up to this season, I was the only person to win while regaining weight. I was living hand-to-mouth, though, and had no store of food. Jordan had a large stockpile of meat and fish that the crew ate after the win. That's going out in style for sure."
Fans may still be reeling from Season 6's dramatic ending, but Jonas is focused on the next big moment in his life. His wife is pregnant with their third child, he said.
Now that he's back in the warmth of Virginia, Jonas remembers his time in the Arctic fondly.
His only regret is that he didn't bring more mementos from his campsite back with him. The survivalist did try taking home the moose antlers but was forced to leave them outside the airport when security wouldn't allow them on the plane.
"Maybe I'll have to go back [to the campsite] some day and dig through the moss," he said. "See what I can find."
Be the first to know
Get local news delivered to your inbox!