The aurora borealis, or northern lights, could easily be described as Earth's greatest light show. A phenomenon that's exclusive to the higher latitudes has had scientists in awe and wonder for centuries.
The mystery surrounding what causes the northern lights has been speculated but never proven, until now.
The great aurora mystery finally solved
A group of physicists from Iowa State University have finally proven that the "most brilliant auroras are produced by powerful electromagnetic waves during geomagnetic storms," according to a newly released study.
The study shows that these phenomena, also known as Alfven waves, accelerate electrons toward Earth, causing the particles to produce the light show we know as the northern lights.
"Measurements revealed this small population of electrons undergoes 'resonant acceleration' by the Alfven wave's electric field, similar to a surfer catching a wave and being continually accelerated as the surfer moves along with the wave," said Greg Howes, associate professor in the Department of Physics and Astronomy at the University of Iowa and co-author of the study.
This idea of electrons "surfing" on the electric field is a theory first introduced in 1946 by a Russian physicist, Lev Landau, that was named Landau damping. His theory has now been proven.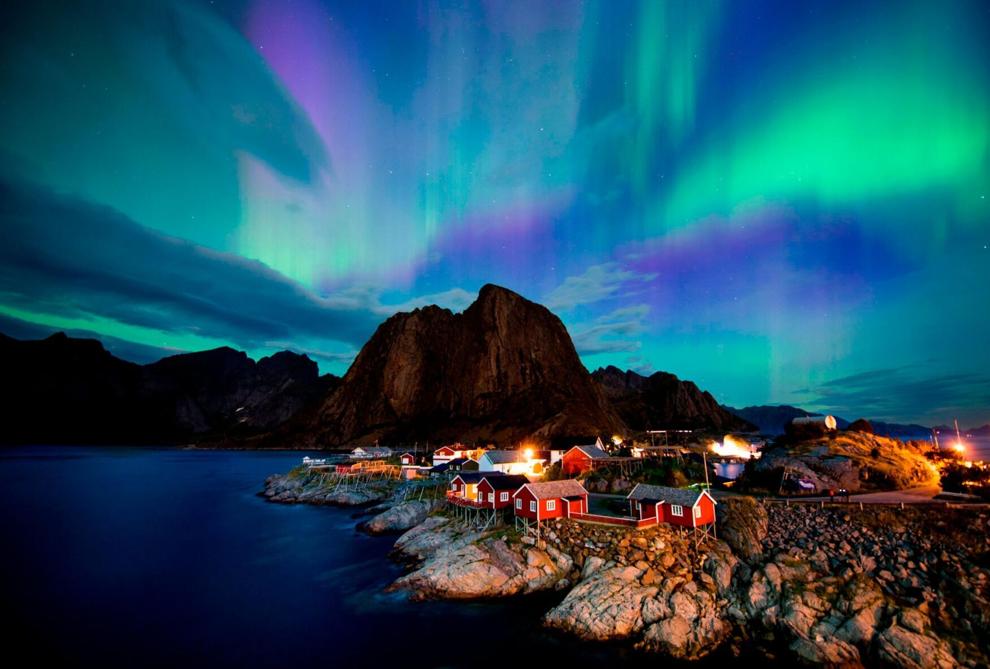 Recreating the northern lights
Scientists have understood for decades how the aurora most likely is created, but they have now been able to simulate it, for the first time, in a lab at the Large Plasma Device (LPD) in UCLA's Basic Plasma Science Facility.
Scientists used a 20-meter long chamber to recreate Earth's magnetic field using the powerful magnetic field coils on UCLA's LPD. Inside the chamber, scientists generated a plasma similar to what exists in space near the Earth.
"Using a specially designed antenna, we launched Alfven waves down the machine, much like shaking a garden hose up and down quickly, and watching the wave travel along the hose," said Howes. As they began to experience the electrons "surfing" along the wave, they used another specialized instrument to measure how those electrons were gaining energy from the wave.
Although the experiment didn't recreate the colorful shimmer we see in the sky, "our measurements in the laboratory clearly agreed with predictions from computer simulations and mathematical calculations, proving that electrons surfing on Alfven waves can accelerate the electrons (up to speeds of 45 million mph) that cause the aurora," said Howes.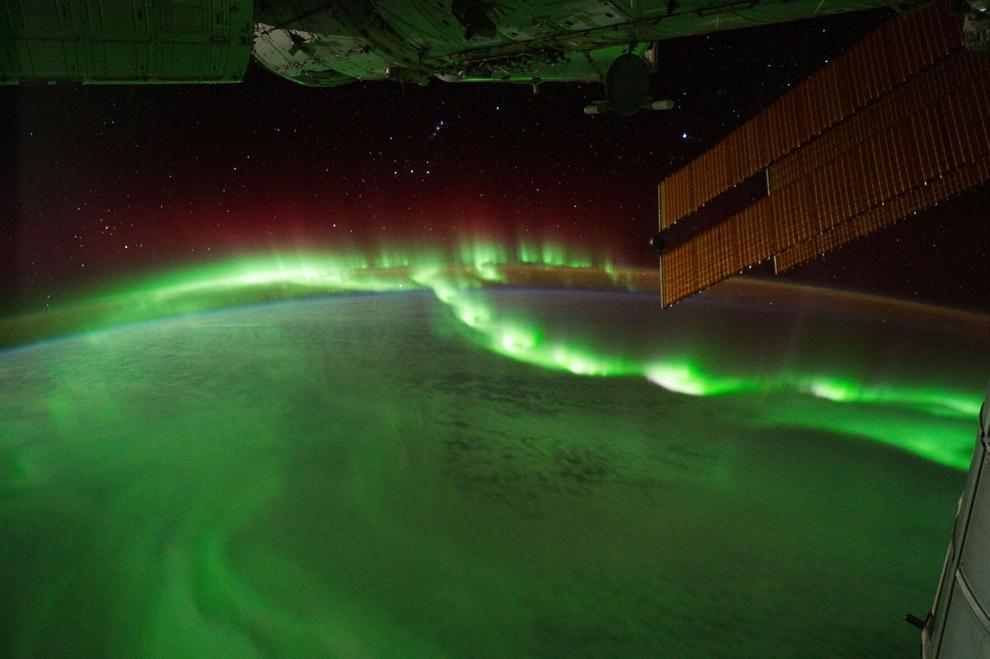 "These experiments let us make the key measurements that show that the space measurements and theory do, indeed, explain a major way in which the aurora are created," said Craig Kletzing, the study co-author.
Space scientists around the country were ecstatic to hear the news. "I was tremendously excited! It is a very rare thing to see a laboratory experiment that validates a theory or model concerning the space environment," said Patrick Koehn, a scientist in the Heliophysics Division of NASA. "Space is simply too big to easily simulate in the lab."
Koehn believes being able to understand the acceleration mechanism for the aurora-causing electrons will be helpful in many studies in the future.
"It does help us understand space weather better! The electron acceleration mechanism verified by this project is at work elsewhere in the solar system, so it will find many applications in space physics. It will be of use in space weather forecasting as well, something that NASA is very interested in," Koehn said.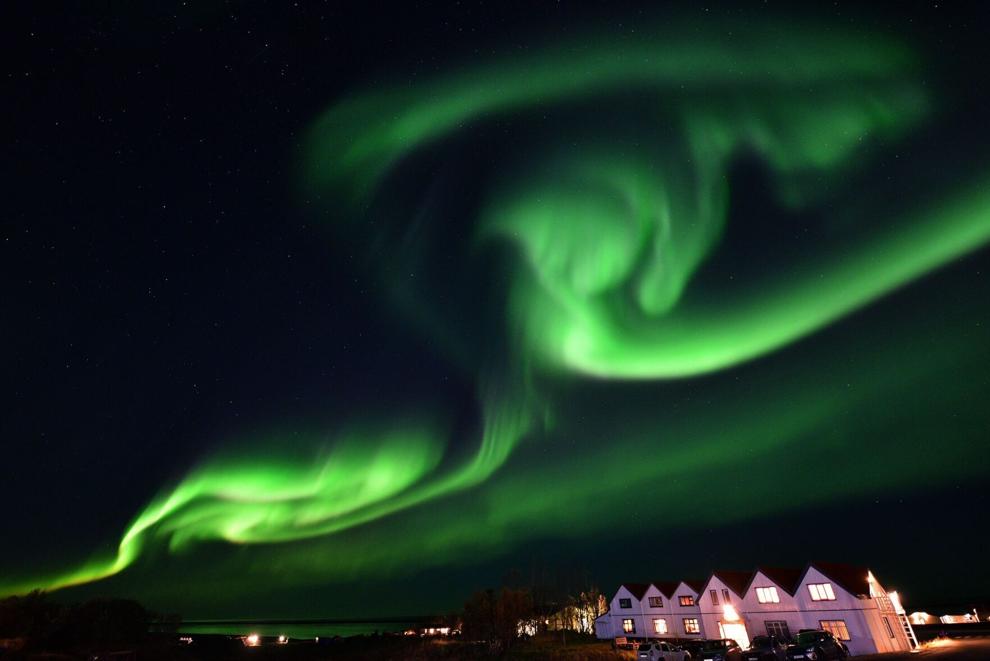 A long way to go
Now that the theory of how the illuminating aurora is created has been proven, there's still a long way to go in forecasting how strong each storm will be.
"Predicting how strong a particular geomagnetic storm will be, based on observations of the Sun and measurements from spacecraft between the Earth and the Sun, remains an unsolved challenge," said Howes in an email.
"We have established the link of electrons surfing on Alfven waves about 10,000 miles above the Earth's surface, and now we must learn how to predict the strength of those Alfven waves using spacecraft observations," he added.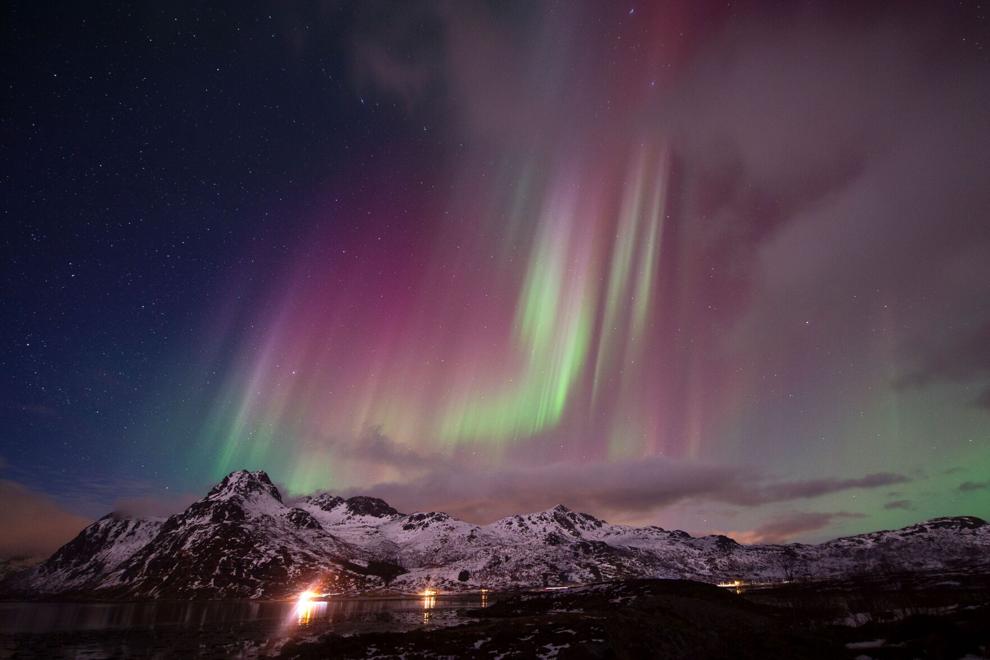 ---
PETA petitions Minnesota mayor to change Ham Lake to Yam Lake, and more of this week's weirdest news
Truck carrying tomato puree crashes, turning road red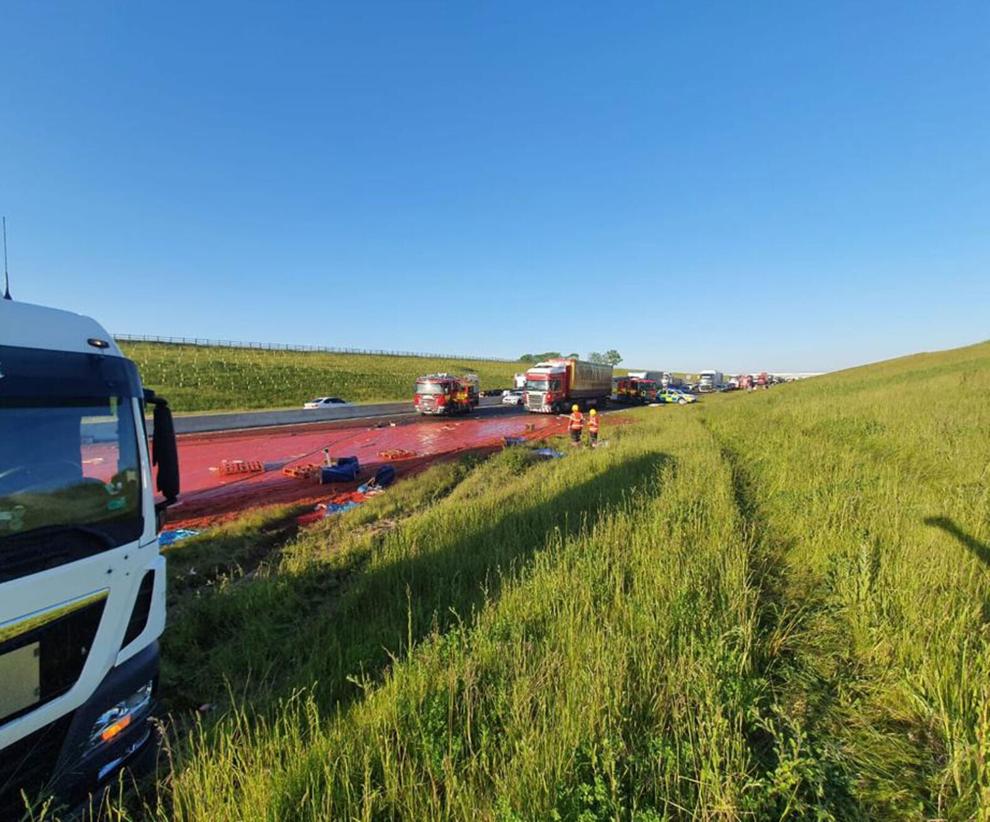 A truck laden with tomato puree crashed in England this week, turning a highway red and prompting a number of food-related puns from people on social media.
The vehicle was involved in a crash with another truck in Cambridgeshire, eastern England, on Tuesday, Highways England told CNN.
The government highways authority said the vehicle "lost its load and damaged the carriageway," leading to a road closure on the A14.
One driver sustained a "minor" injury, Highways England said.
A spokesman confirmed it was carrying tomato puree, which spilled across the road and prompted emergency road resurfacing overnight until Wednesday afternoon.
The crash prompted some jokes -- of varying quality -- on social media.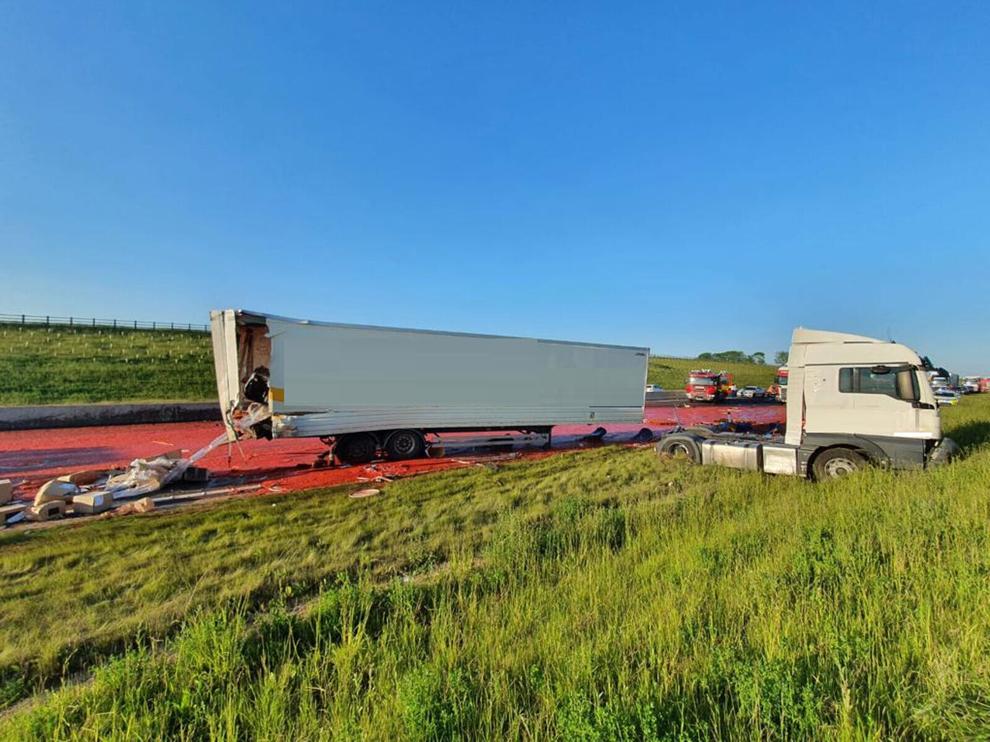 "What happens when you go too fast trying to ketchup to the Volkswagen Passata in front of you," said one person on Twitter.
"I went pasta that. Took a while for the traffic to ketchup," said another.
One person tweeted of the road closure: "And I imagine when it does reopen cars will have to passata slow speed?"
"So this was the sauce of all the traffic problems in Cambridge today," another commented.
While relatively uncommon, food spillages on highways do happen.
In 2019, a river of chocolate was seen flowing on an Arizona highway after a tanker hauling 40,000 pounds (18,144 liters) of liquid chocolate rolled over on the interstate near Flagstaff.
A crash near Knoxville, Tennessee, spilled more than 17 tons of M&M's onto an interstate ramp in the same year. The candy remained in the packaging but had to be destroyed.
Hundreds of thousands of red Skittles were found spilled on a road in Dodge County, Wisconsin, in 2017. The local Sheriff at the time said they were surplus and were on their way to a cow farm, where they were to be mixed with livestock feed.
PETA petitions Ham Lake mayor to change city's name to Yam Lake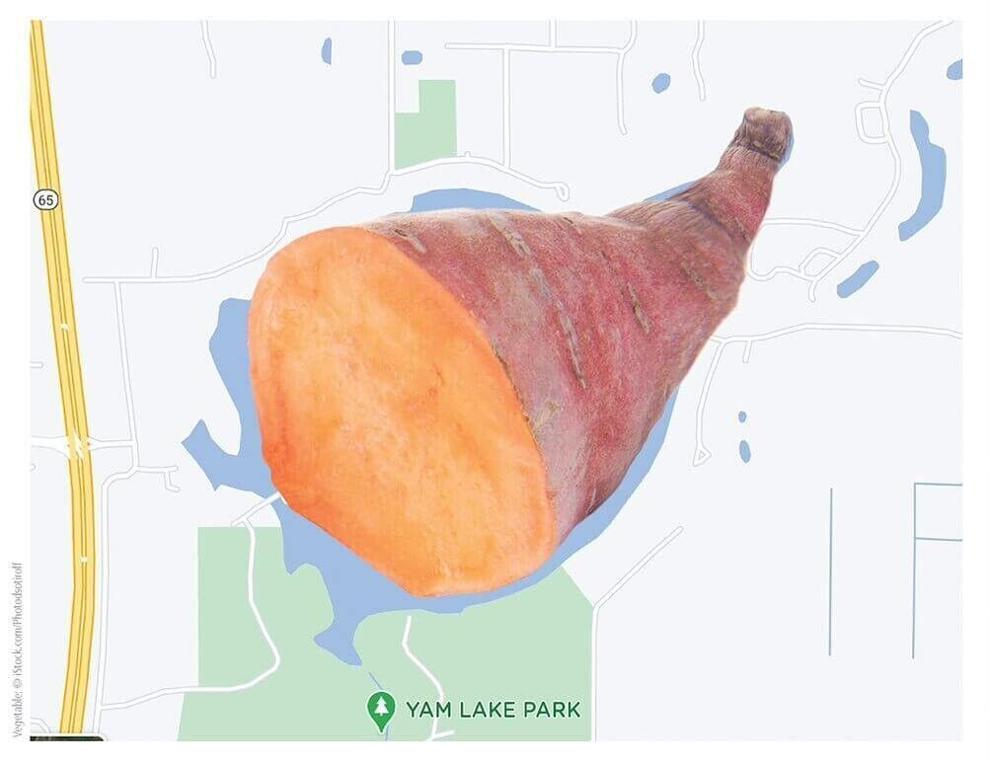 MINNEAPOLIS (WCCO) -- Animal rights group PETA is petitioning the mayor of Ham Lake to give the city a more "pig-positive" name.
Ham Lake, which sits north of the Twin Cities off Highway 65, earned its name in 1871. The city was named for the identically monikered nearby body of water, which was called Ham Lake because its shape resembled a ham, according to the city's website.
PETA's letter to Mayor Mike Van Kirk notes that "pigs killed for food spend their lives confined on filthy factory farms and are denied everything that's natural and important to them." It also argues the lake actually looks more like a yam, and so states the city should be renamed Yam Lake.
"[Yams are] extremely versatile, easy to prepare, and great to eat alone or include in both sweet and savory dishes," the letter reads.
PETA even offered to pay for new city signage and send "delicious candied yams for the whole town."
Walter the friendly grouse becomes man's backyard companion
NEW LONDON, N.H. (AP) — Some people are greeted by the family dog. For Todd Westward, it's a ruffed grouse.
The bird started hanging out in the New London, New Hampshire, backyard last month with Westward while his family was away on a trip, his wife, Mary Beth Westward, posted in Facebook. Since then, the bird, named Walter, has made himself a fixture in the yard.
"I just thought it was a fluke before we left," Mary Beth Westward said Friday. "While we were gone, this bird formed this crazy attachment. He was here every single day, all day long, following him."
Walter has perched on her husband's shoulder and arm, and has visited his backyard work station.
Mary Beth Westward said she's gotten a lot of positive comments from her post, and heard some similar stories about social grouses.
She said she and the couple's daughters don't have the same bond with Walter. He appears to chase them away.
"He runs like a feathered velociraptor while he chases us down the driveway in our cars. And he goes back up and sits on the porch and pretends to be our watch-bird," Westward wrote in her post.
The ruffed grouse is the state bird in Pennsylvania. The "tame" grouse phenomenon happens in the spring, during the peak breeding season, according to a video last year from the Pennsylvania Game Commission. One theory is that the grouse is acting hyper-territorial.
A direction home: Bob Dylan album returned 48 years late
UNIVERSITY HEIGHTS, Ohio (AP) — After nearly five decades of blowin' in the wind, a double Bob Dylan album finally has a direction home: A man living in San Francisco has mailed the vinyl back to an Ohio library 48 years after it was supposed to be returned.
Howard Simon recently sent the album along with a letter to Heights Libraries apologizing for his tardiness, according to a news release from the library system outside Cleveland.
Simon checked out Dylan's "Self Portrait" album in 1973 as an eighth-grader at a University Heights middle school. Simon, now 73, says he found it between two other Dylan albums in his personal vinyl collection.
"As a recent retiree, I am taking the opportunity to turn my attention to some of the many vignettes of life that by dint of career and family have been neglected these many years," Simon wrote. "I am returning with the letter an overdue item by my count, approximately 17,480 days overdue as of this writing."
His letter says the album cover is a little battered after traveling with him from University Heights to San Francisco with various stops in between, but the library says the records themselves remain in "great shape."
Simon also sent the library a $175 replacement fee for "Self Portrait" along with an album he recorded, "Western Reserve," for possible inclusion in the library's collection.
The library bore no hard feelings, or sense that Simon wasted their precious time, essentially telling him in the press release don't think twice; it's all right.
"The funny thing about this is that we don't charge overdue fines anymore–as long as we get the item back, we see no need to penalize people," branch manager Sara Phillips was quoted as saying. "We're grateful that Mr. Simon returned the record. I'd said we can now call it even."
Don't gawk or give food: Wandering elephants near China city
BEIJING (AP) — Elephants in a wandering herd in southwest China walked down paved roads and poked their trunks through windows as they neared a city and authorities rushed to protect both the animals and people.
It's not clear why the 15 elephants made their long trek from a nature reserve which has been documented and monitored both on the ground and from the air by a dozen drones. Authorities have urged people in the area to stay indoors and are blocking roads with construction equipment while seeking to lure the animals away with food.
The elephants have already walked 500 kilometers (300 miles) from the reserve in Yunnan's mountainous southwest. They appear healthy in images showing them roaming through farmland, villages and down paved roads at night in urban areas.
One city along their route, Yuxi, deployed hundreds of trucks along a road to discourage the herd from approaching, the Beijing News reported. Drivers ate and slept in the vehicles for days, even as they heard the elephants moving about after dark, the newspaper said in a video clip posted online.
On Tuesday, they turned up at a retirement home and poked their trunks into some of the rooms, prompting one elderly man to hide under his bed, according to residents interviewed by online channel Jimu News.
The Xinhua News Agency reported Thursday that the herd by late Wednesday night had reached the Jinning district on the edge of Kunming, a city of 7 million people that is the capital of Yunnan province.
The government of the semi-rural district issued a notice urging residents not to leave corn or other food out in their yards that might attract the animals and to avoid contact with them.
It was "forbidden to surround and gawk at the elephants" or to disturb them by using firecrackers or other materials, the notice said.
Sixteen animals were originally in the group, but the government says two returned home and a baby was born during the walk. The herd is now composed of six female and three male adults, three juveniles and three calves, according to official reports.
No injuries have been reported, but reports say the elephants have damaged or destroyed more than $1 million worth of crops.
When and how the elephants will be returned to the reserve isn't clear.
Elephants are the largest land animals in Asia and can weigh up to 5 tons.
Amsterdam tests out electric autonomous boats on its canals
AMSTERDAM (AP) — Electric cars, meet your competition. Electric boats are on the way.
Amsterdam didn't have to look very far when searching for a way to ease traffic on its congested streets. The Dutch capital's canals were used for transport long before cars and trucks powered by polluting internal combustion engines began clogging its narrow roads.
Already steeped in maritime history, the city's more than 100 kilometers (60 miles) of waterways are to start hosting prototypes of futuristic boats — small, fully-autonomous electric vessels — to carry out tasks including transporting passengers and picking up garbage.
The Amsterdam Institute for Advanced Metropolitan Solutions and the Massachusetts Institute of Technology are collaborating on the Roboat project that aims to develop new ways of navigating the world's waterways without a human hand at the wheel.
Stephan van Dijk, director of innovation at the Amsterdam institute, said the technology is "very relevant in highly complex port operations, where you have a lot of vessels and a lot of ships and a lot of quays and piers. There you can really improve the safety with autonomous systems, but also make it more efficient and into a 24/7 operations approach."
At a recent demonstration, one 4-meter (13-foot) long electric boat sailed past a full-size replica of the 18th-century three-mast trading ship Amsterdam, providing a snapshot of the city's nautical past and its future.
Next, it has to learn to maneuver through traffic in Amsterdam's canals, which are full of private boats and canal cruises for tourists.
The Roboats have orange propellers and four thrusters that are powered by an electric battery. They can go about 4 mph (6 kph) and can run for 12-24 hours, depending on the battery type and cargo load.
They are steered remotely by a computer, which processes data from cameras and sensors that scan the areas around the vessel, detecting stationary and moving objects. The vessels are modular so they can be easily adapted for different purposes, carrying cargo or workers.
Developers say they still need two-to-four years to perfect the self-steering technology.
"It's mostly because we want to be absolutely sure that we can navigate safely in the canals," said mechatronics engineer Rens Doornbusch. "Right now we have the autonomy in place, but one of the next steps is to make sure that we can actually handle any kind of situation that we might might encounter in the canals."
Before the boats can be put to work, their developers also have to navigate legislative hurdles and privacy concerns.
"We are actively working together with the ministries and the legislators to identify what specific legal aspects have to be changed to allow for fully autonomous operation," Van Dijk said.
He says the boats' use of data from its cameras and scanners has been developed "in such a way that we are not identifying any persons that are walking on on the roads. So in that sense, privacy is being secured."
Corder contributed from The Hague.
The-CNN-Wire™ & © 2021 Cable News Network, Inc., a WarnerMedia Company. All rights reserved.