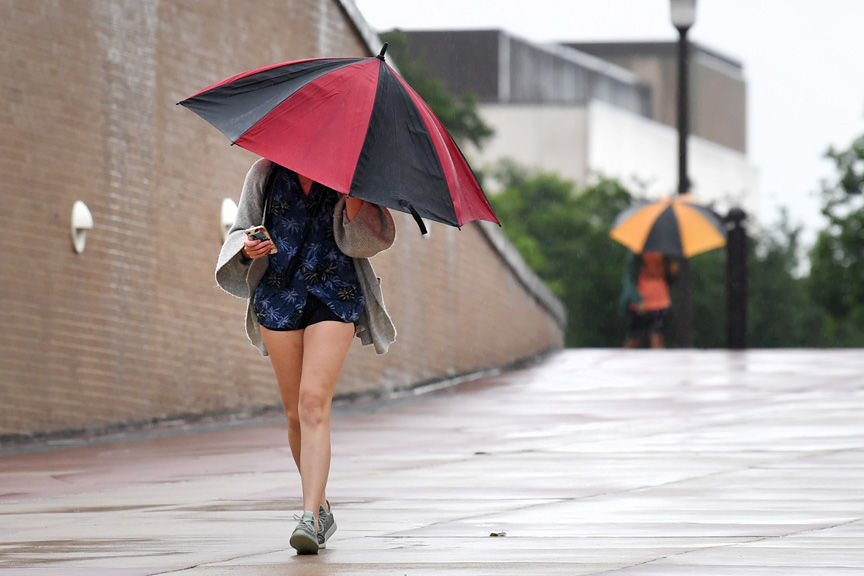 The Brazos Valley could see three or more inches of rain this week, beginning tonight.
Though there is a chance of rain throughout the week, National Weather Service meteorologist Tim Cady said Wednesday and Thursday presented the greatest threat of significant rainfall.
As of Monday afternoon, the NWS office in Houston-Galveston did not expect any of the storms to become severe; however, the storms do bring a flooding threat.
The entire Brazos Valley area could see 3-6 inches of rain, but some areas could see locally higher totals.
Cady noted the rainfall will be periodic, rather than a sustained rain event.
"Regardless there is, of course, the potential that these periods of heavy rain," he said.
The Brazos Valley is on the lower end of the anticipated rainfall, Cady said, noting areas closer to the coast could see 10-15 inches of rain, Cady said.
The cause of the rain is a disorganized low pressure system in the Gulf of Mexico that will push tropical moisture into Southeast and Central Texas. The system was upgraded to Tropical Storm Imelda Tuesday afternoon, but the tropical storm force winds are not expected to affect the Brazos Valley.
As the rainfall adds up, Cady said, the number one thing for people to remember is to avoid driving through flooded roadways as there is a potential for flash flooding.
The number one safety tip during flooding situations, according to Cady and the National Weather Service, is "Turn around, don't drown" and to not drive around road-closed barriers.