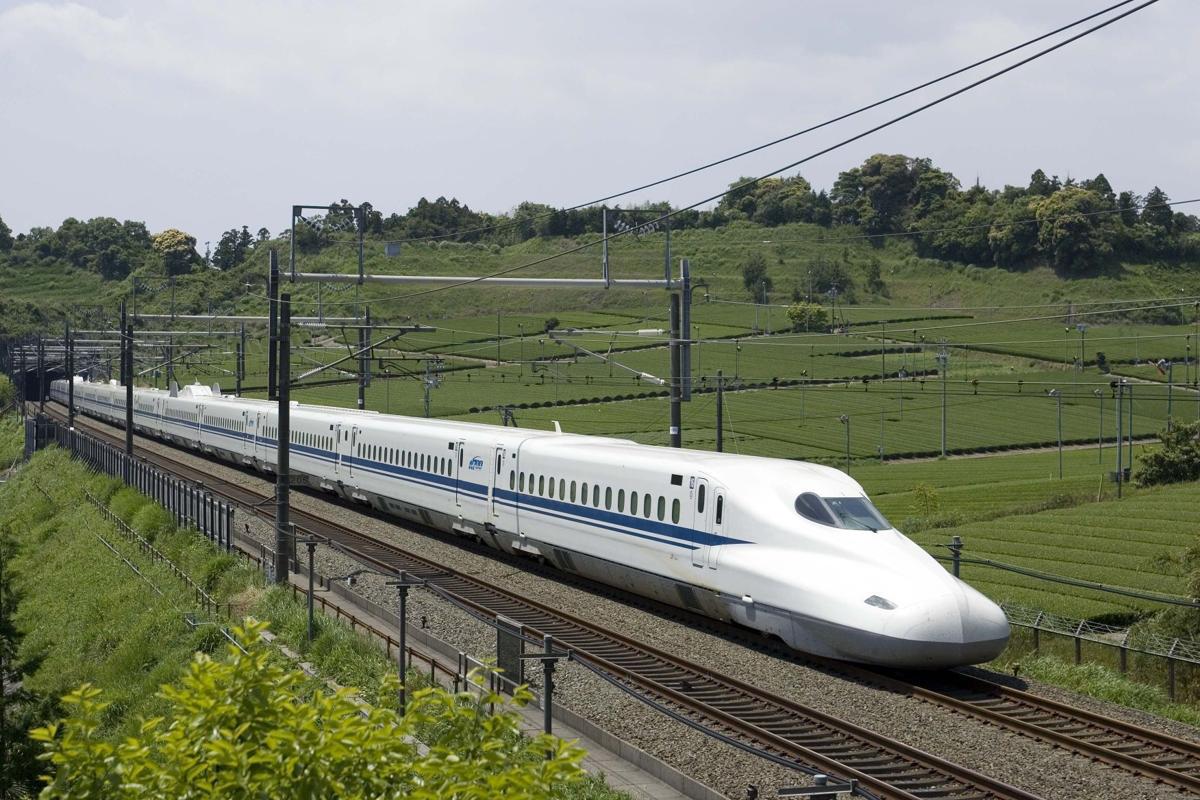 After a year filled with public hearings, partnership announcements and meetings with landowners, Texas Central Partners is looking toward breaking ground on its Dallas-to-Houston high-speed rail in 2019. 
The bullet train, which promises a 90-minute connection between the two major cities with a stop in Grimes County, is still awaiting final approval from the Federal Railroad Administration. Texas Central says construction will start immediately after that hurdle is cleared. 
"We're excited to be building this project on paper every day, and we're very anxious to get shovels in the ground and start building all along the alignment," said Holly Reed, Texas Central's managing director of external affairs. 
It was this time last year that the FRA released a draft environmental impact statement for the train, which for the first time identified a preferred route for the 240-mile alignment. Reed said many more major milestones have happened since then. 
The FRA hosted a series of public meetings in counties the high-speed rail is planned to pass through, and completed a public comment period. Texas Central, the private developer of the rail, also inked agreements with several companies for the project. The Spanish rail operator Renfe will serve as strategic operating partner, and Salini Impregilo, along with its U.S.-based subsidiary The Lane Construction Corporation, will lead the civil construction of the rail line. Bechtel will serve as the project manager. 
Texas Central has announced more than 30 percent of the parcels along the proposed route are already under land option purchase agreements, and in the counties in the lower portion of the alignment -- including Grimes, Madison and Waller counties -- more than half of the parcels are under agreement, Reed said.
Not all landowners are on board, though. The project has been met with strong resistance from some Texans, particularly in rural counties, and the company's eminent domain authority remains a point of contention. 
Texas Central says state law gives it the right to use eminent domain in cases where agreements can't be reached with landowners. Critics, though, have challenged that the company is a railroad and therefore can't take land through eminent domain. Court cases on the issue are still playing out. 
Reed said the company's goal is still to come to sales agreements with "every single landowner." Texas Central has also promised to minimize the impact of the bullet train on surrounding property through means such as building it on elevated tracks and berms, meaning there won't be any at-grade crossings.
"Everybody's situation is very different and very personal, and we sit down with each person and each family and listen to what their concerns are," Reed said of the talks with landowners. "If it's in a rural area and that particular family is a farming or ranching family, then we talk with them about how they use their property and how we can have the least impact on that property. If there's a more urban or suburban situation, we talk through what their concerns are… it's important that we take the approach that we are, which is one-on-one and listening carefully and working in a personalized fashion."
The bullet train is to be built using Central Japan Railway Company's Shinkansen technology, transporting passengers at speeds of 200 miles per hour with its only stop at the Grimes County station in the Roans Prairie area. Texas Central has said the project will be an economic boon to the area and a major job generator. Reed said conversations have already begun with school districts and higher education institutions, workforce commissions and other entities about job qualifications.