More than 100 people gathered for more than three hours on Sunday — with temperatures over 100 degrees for the first time this year — for a protest hosted by the Aggies of Color Coalition; a sizable group showed up to defend the Lawrence Sullivan Ross statue in front of the Academic Building and share information about his life that, they argued, shows his commitment to the education of all Texans.
Ross was a Confederate general who later served as governor of Texas before becoming A&M's president, where he served from 1891 until his death in 1898. He is credited with saving the struggling university in its early years, boosting enrollment and securing additional funding; the statue was dedicated in 1918.
The event began a bit after 4 p.m., when 45 or so Sully supporters sang the The Star-Spangled Banner. While they sang, perhaps 20 Aggies of Color Coalition members began chanting "Black lives matter." 
At the start, the two sides kept approximately 25 yards between them; that changed about 40 minutes later as other BLM supporters arrived, including Texas A&M track student-athlete Infinite Tucker, and encouraged their group to move closer to the statue and its supporters. Many people on both sides wore masks, though mask use on both sides fell off as the evening progressed.
The statue has been a local touch point for discussions of race and racism in recent years, and particularly since George Floyd was killed in police custody in Minneapolis on May 25, setting off international Black Lives Matter protests. The "Sully" statue was vandalized on June 10, and there have been numerous demonstrations and counterprotests since, and a university commission to consider the statue was announced June 18. The membership of the committee is expected to be known this week.
One of the people who came to show support for the Sul Ross statue was Mark Crews, a member of the A&M class of 1979 who lives in Boerne. Crews held one of the "We agree: Black Lives Matter" signs and described the debate as "a bullet point conversation," with people, in his view, not engaging fully with the deeper history of Ross and education in Texas. He encouraged people to understand Ross' history more deeply, particularly his advocacy for education of African-American Texans in the late 19th and early 20th centuries.
"If he was here today and did what he did today, he would be on the other side of the middle — he would be on the liberal side of things," Crews said. "He set up Prairie View A&M and saved A&M."
Following his interview with The Eagle, Crews helped lead his group in a rendition of The Spirit of Aggieland.
"I am for every life, and I'm for all Black lives mattering," Crews added. "I'm for all Black lives, and all all lives."
As the evening progressed, discussions between the two sides turned louder and more intense, and a number of one-on-one conversations broke out, turning heated at times. 
Just shy of 6 p.m., as Black Lives Matter supporters chanted "Black Aggies matter," and as self-proclaimed defenders of the Ross statue held signs with messages such as "We agree: Black Lives Matter" and "Excellence; Integrity; Leadership," Tucker climbed on top of the statue, raised his left fist, and draped the statue in a Black Lives Matter flag.
"I am proud to be an Aggie; I am more proud to be Black — and I can be both," Tucker said.
Ebony Peterson, a cofounder of Black Lives Matter B/CS, told a group of statue supporters that Ross' support of Prairie View, a historically Black school, was not a reason to keep the statue up; she said it simply pointed to the reality that African Americans were not allowed to attend A&M, and of the accompanying unequal resources for Black students in Texas and beyond. Peterson's BLM B/CS cofounder, Tre Watson, also engaged numerous statue supporters in dialogue throughout the evening.
A&M senior Qynetta Caston said the statue has garnered much of the attention and discourse in recent weeks, but that those protesting also want to point to what she described as larger and more systemic issues of racism and inequality at A&M — and to see a Texas A&M student body that more accurately reflects the state's racial and ethnic diversity.
"We're here because we want Texas A&M to actually make change," Caston said. "It's about funding departments that represent diversity on campus and it's about holding racists accountable."
Caston, a political science major and a Black woman, also remarked on the rendition of The Spirit of Aggieland from statue supporters.
"At Texas A&M, they've prioritized tradition over inclusiveness," she said. "That's why they're responding with A&M traditions. They think that we want to end the traditions of A&M, and that's not what we're out here protesting for. We're protesting to dismantle the institution of racism that Texas A&M has on this campus." 
Douglas Huebner, A&M class of 1970, wearing an "#IStandWithSully" face mask, said he came in from Gonzales to share information about Ross' history with other attendees. Huebner was one of several Ross statue supporters to note that being a Texan man who served in the military during the Civil War meant fighting for the Confederacy.
"He served with honor and he fought for his country at the time," Huebner said. "We've got to judge people based on the history of the time they lived, not from our standards today. … He made the transition from the old days to the new days after the Civil War, and he became a great leader of Texas and he supported new ideas."
One of the Aggies of Color Coalition leaders who led chants Sunday was DeArse Howard, a member of the A&M class of 2023. Howard said he believed the statue was a symbol of anti-Black racism and of white supremacy because Ross fought for the Confederacy. Howard said the protest was about the statue but also about a larger culture of racism, and referred to social media posts by current and former students of color, as well as faculty and staff, who described challenges faced while at A&M.
"Black lives matter and this movement means, historically, that certain people have been given privileges that not all people in America have been given," Howard said. "We're trying to create a new era of actual equality and equity."
Gallery: Protest and counter-protest at Texas A&M's Lawrence Sullivan Ross statue
Aggies of Color Coalition Protest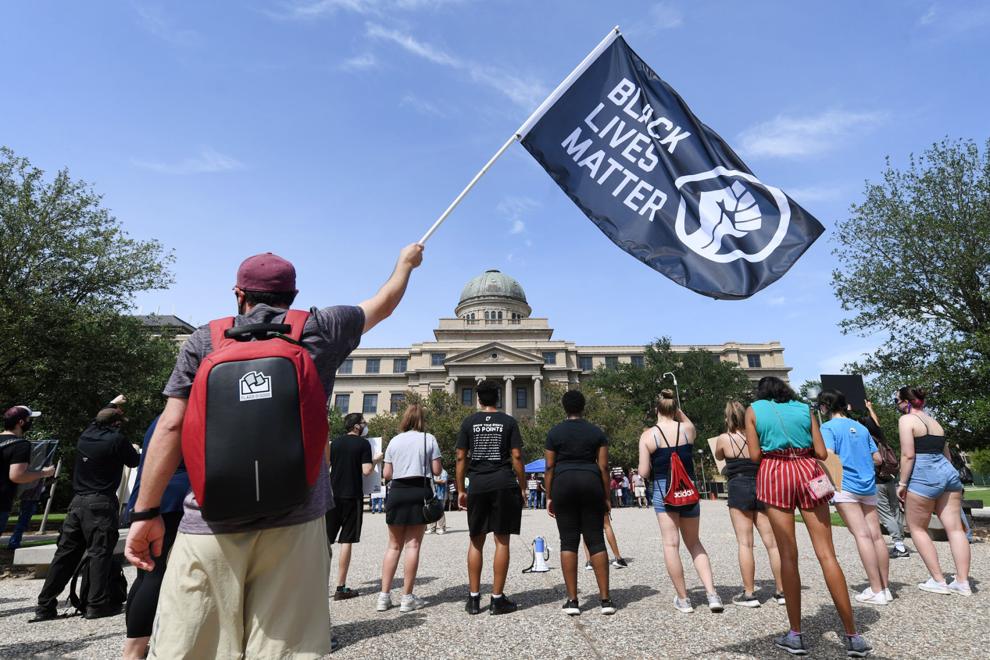 Aggies of Color Coalition Protest
Aggies of Color Coalition Protest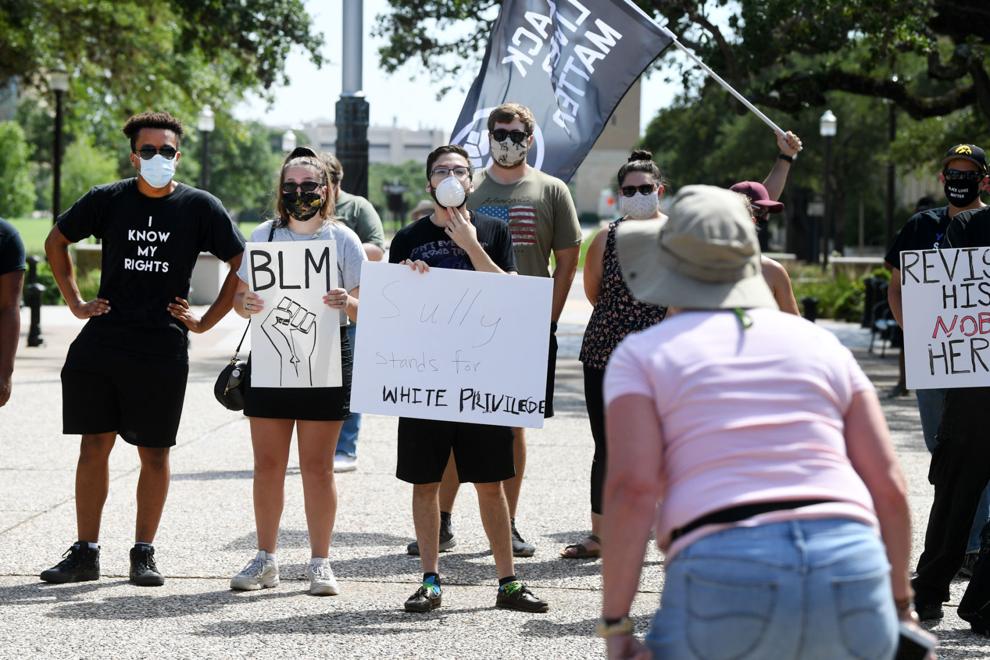 Aggies of Color Coalition Protest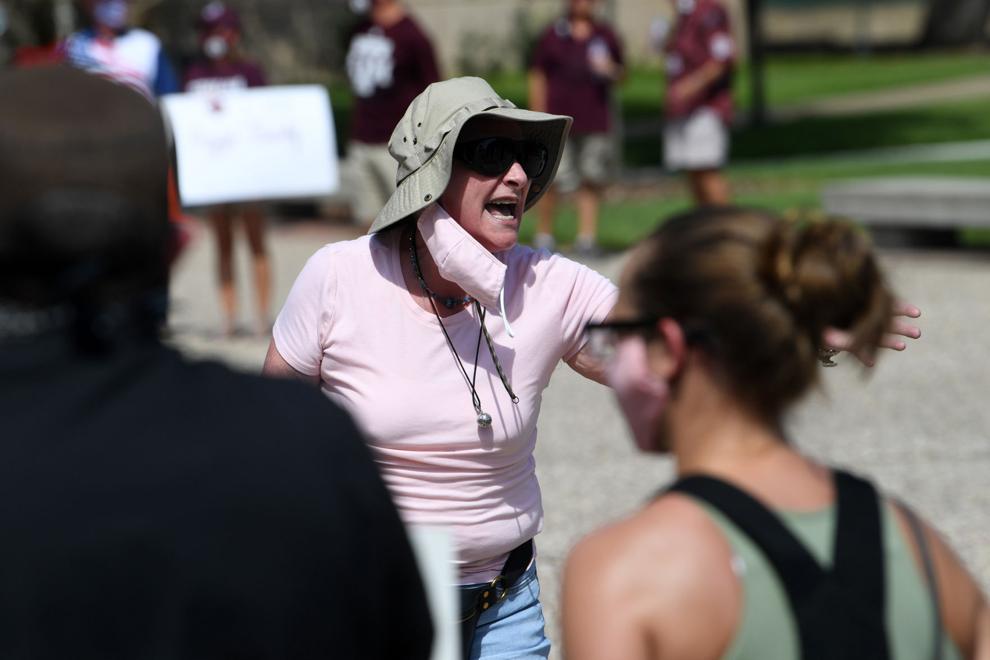 Aggies of Color Coalition Protest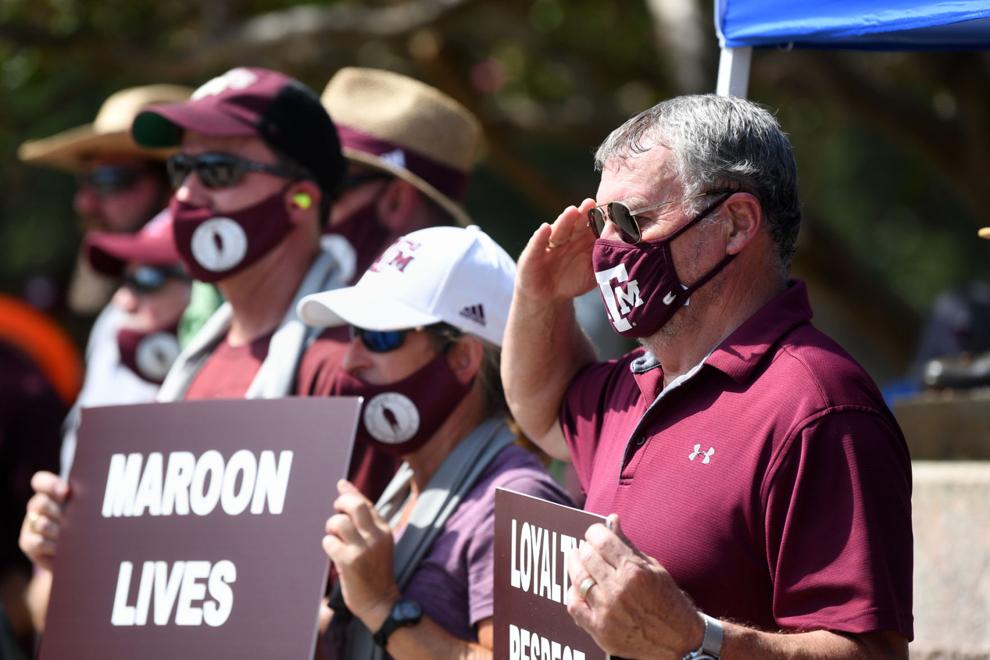 Aggies of Color Coalition Protest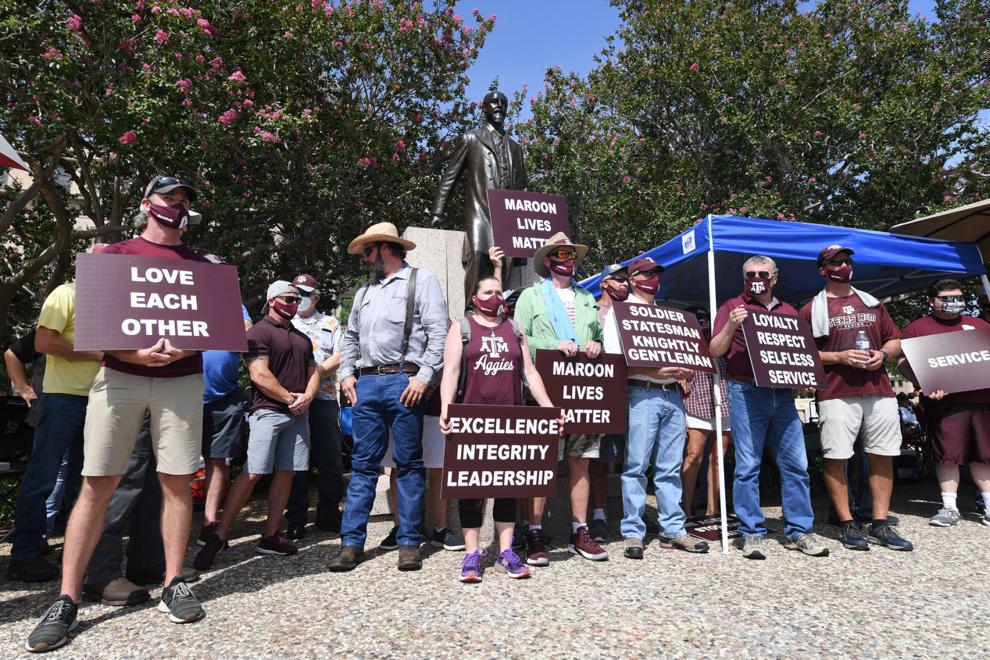 Aggies of Color Coalition Protest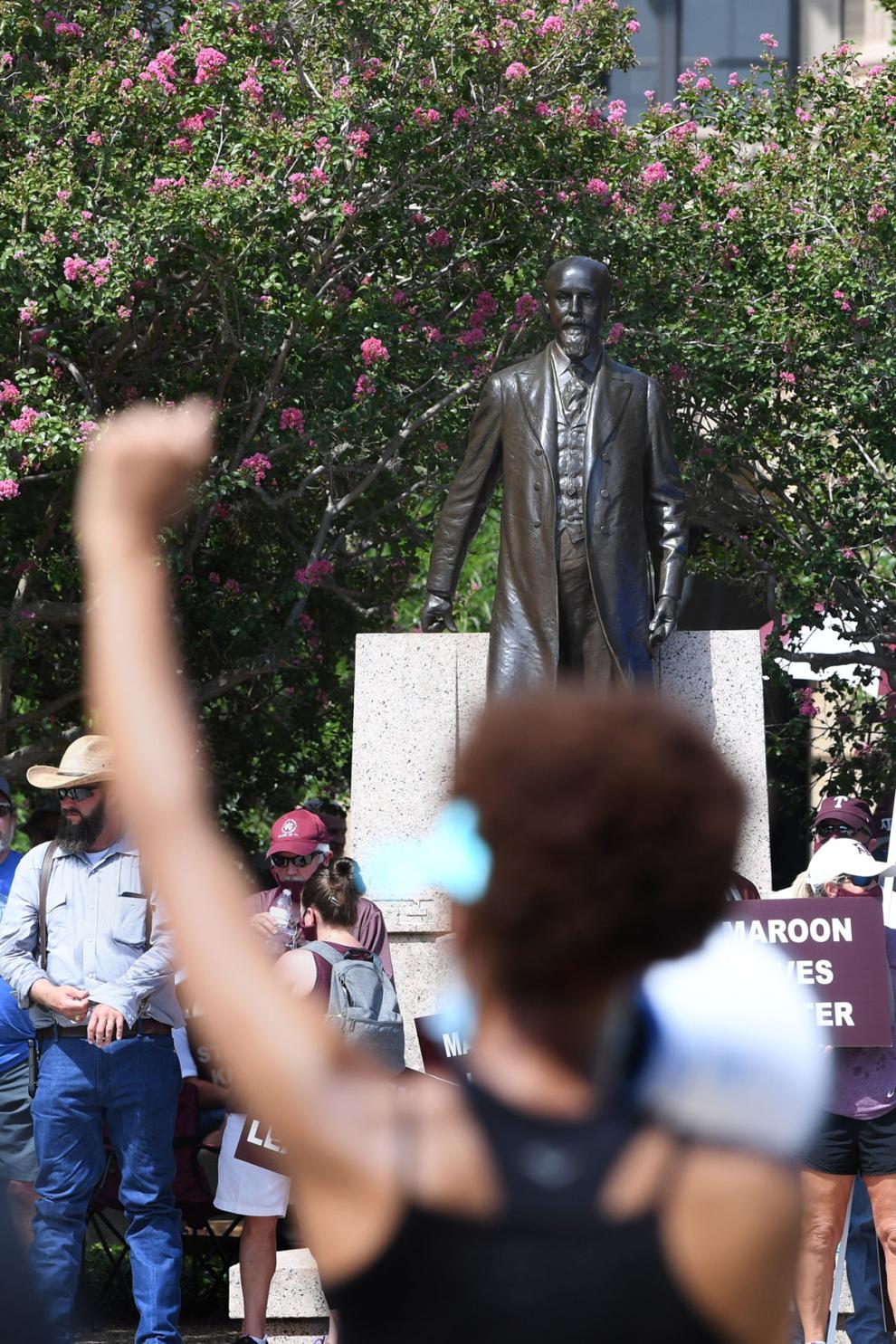 Aggies of Color Coalition Protest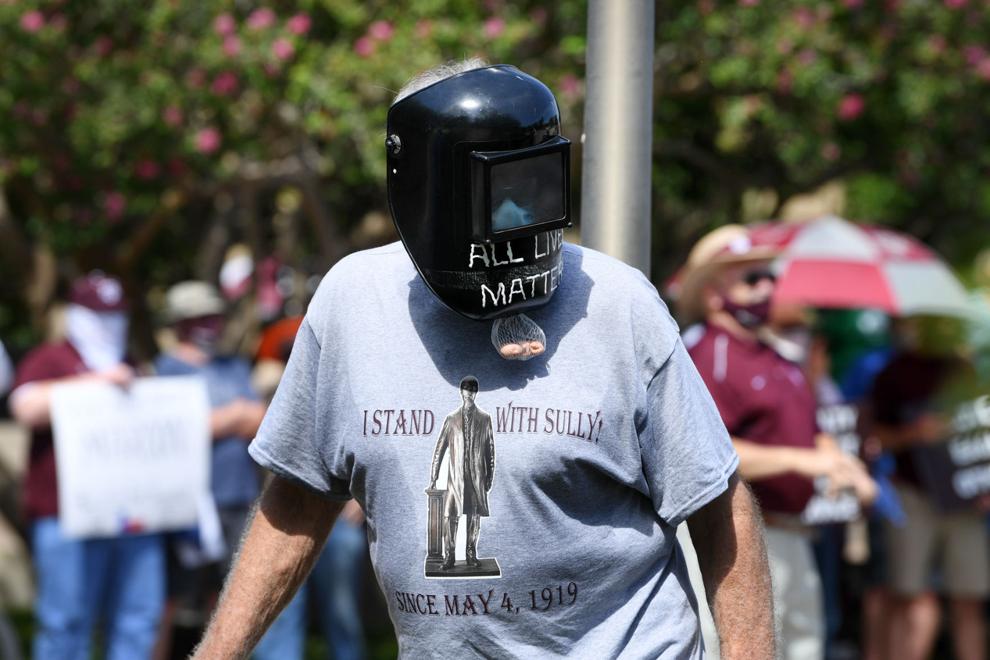 Aggies of Color Coalition Protest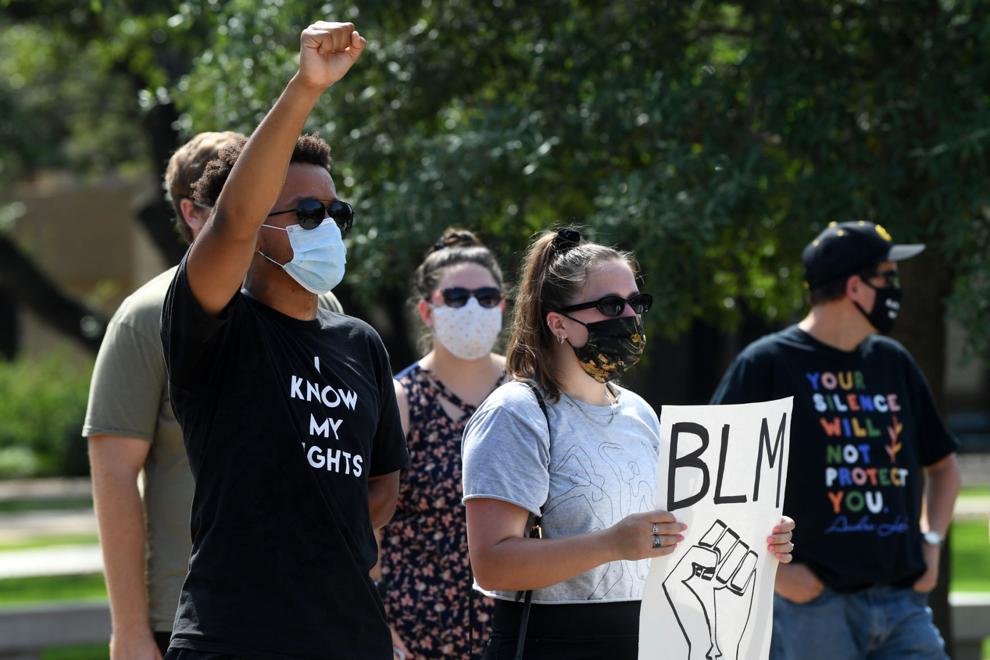 Aggies of Color Coalition Protest
Aggies of Color Coalition Protest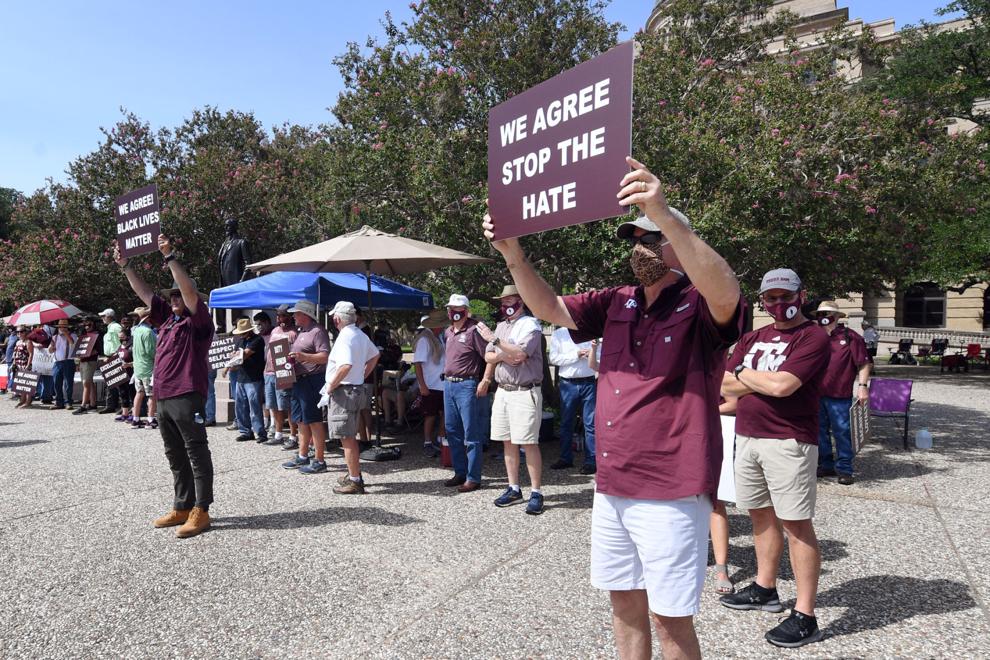 Aggies of Color Coalition Protest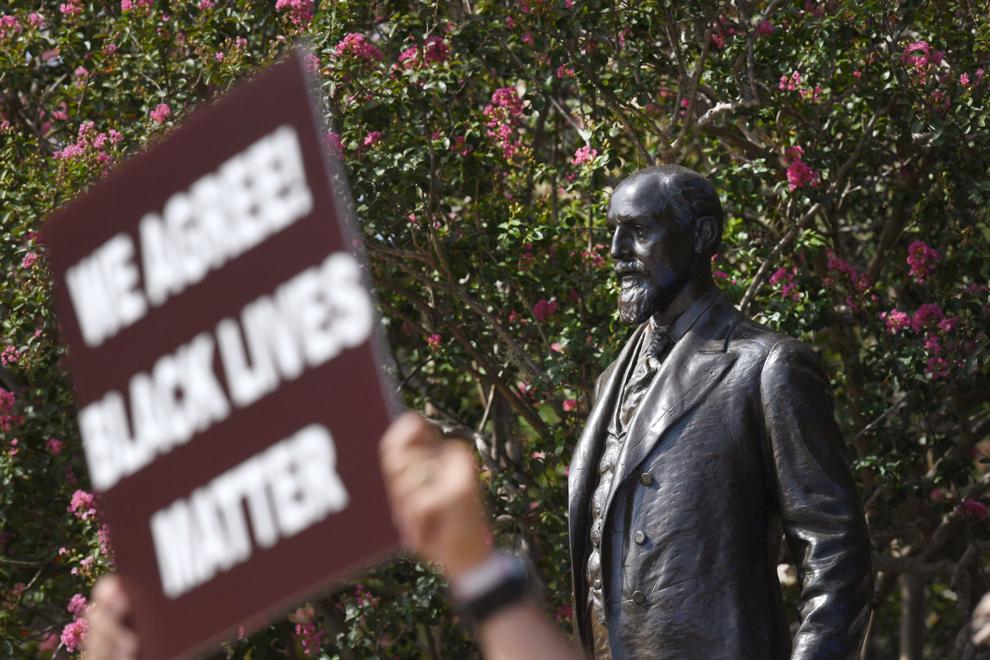 Aggies of Color Coalition Protest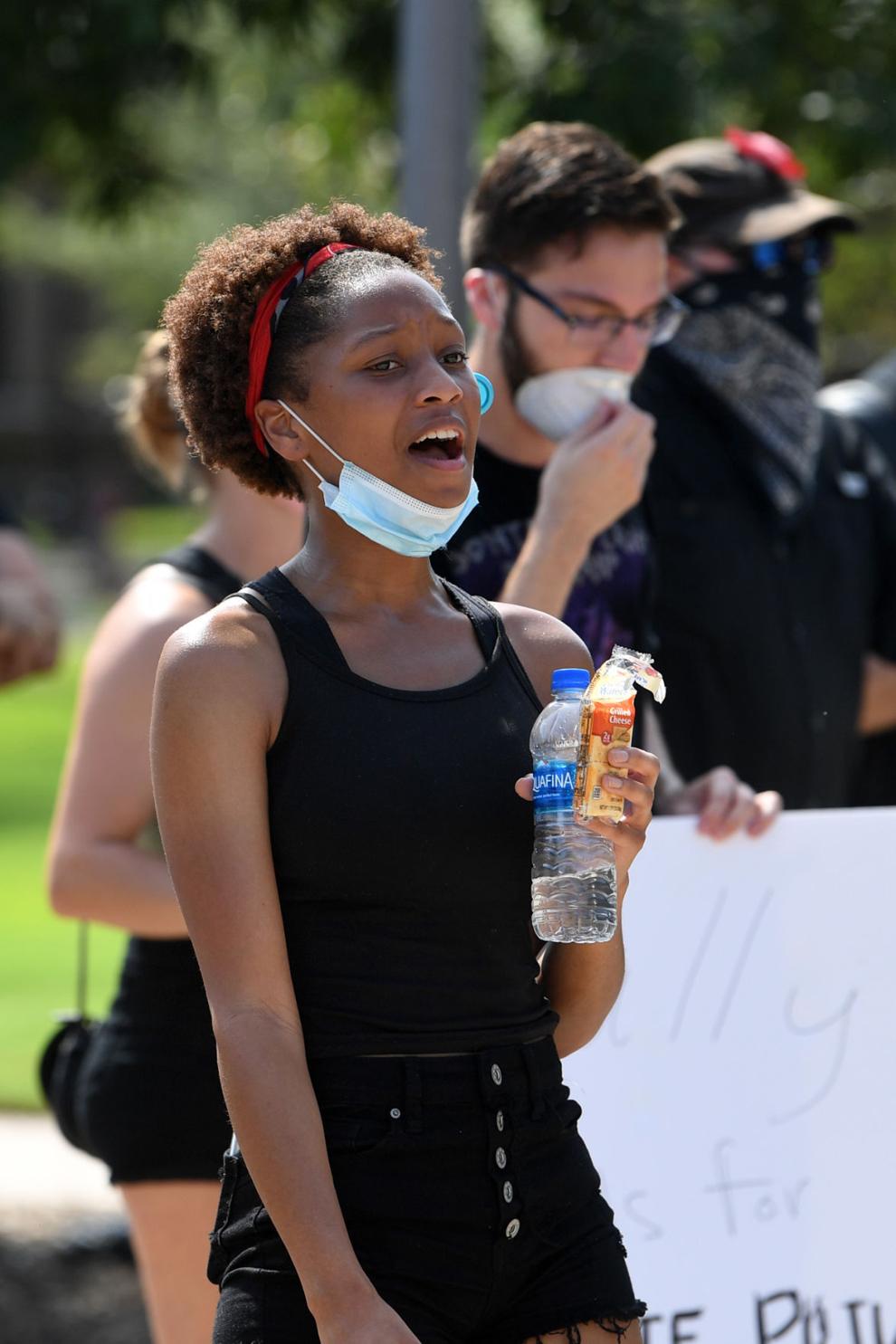 Aggies of Color Coalition Protest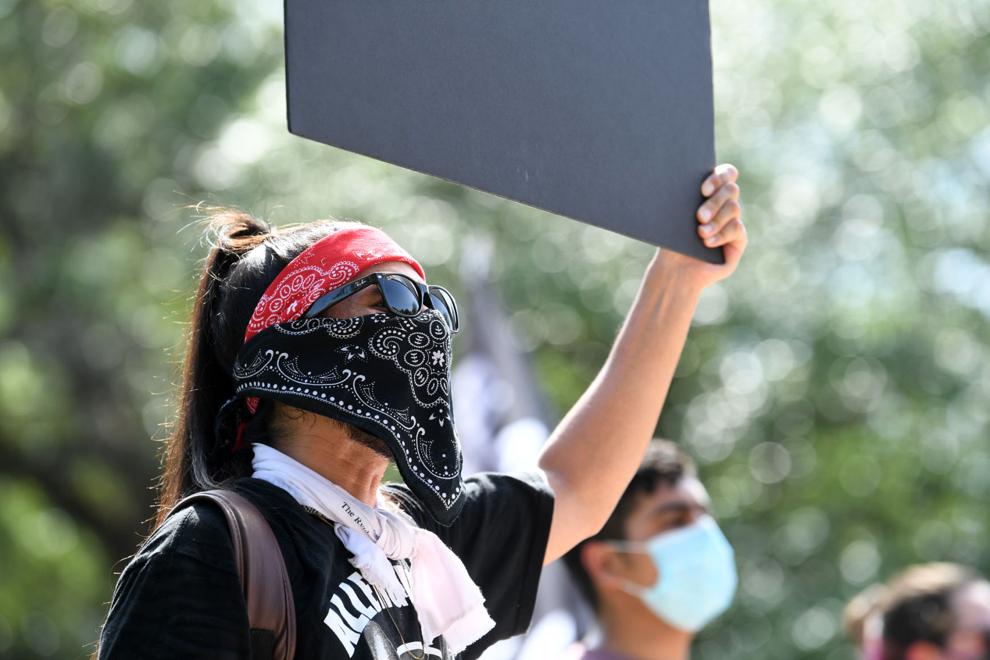 Aggies of Color Coalition Protest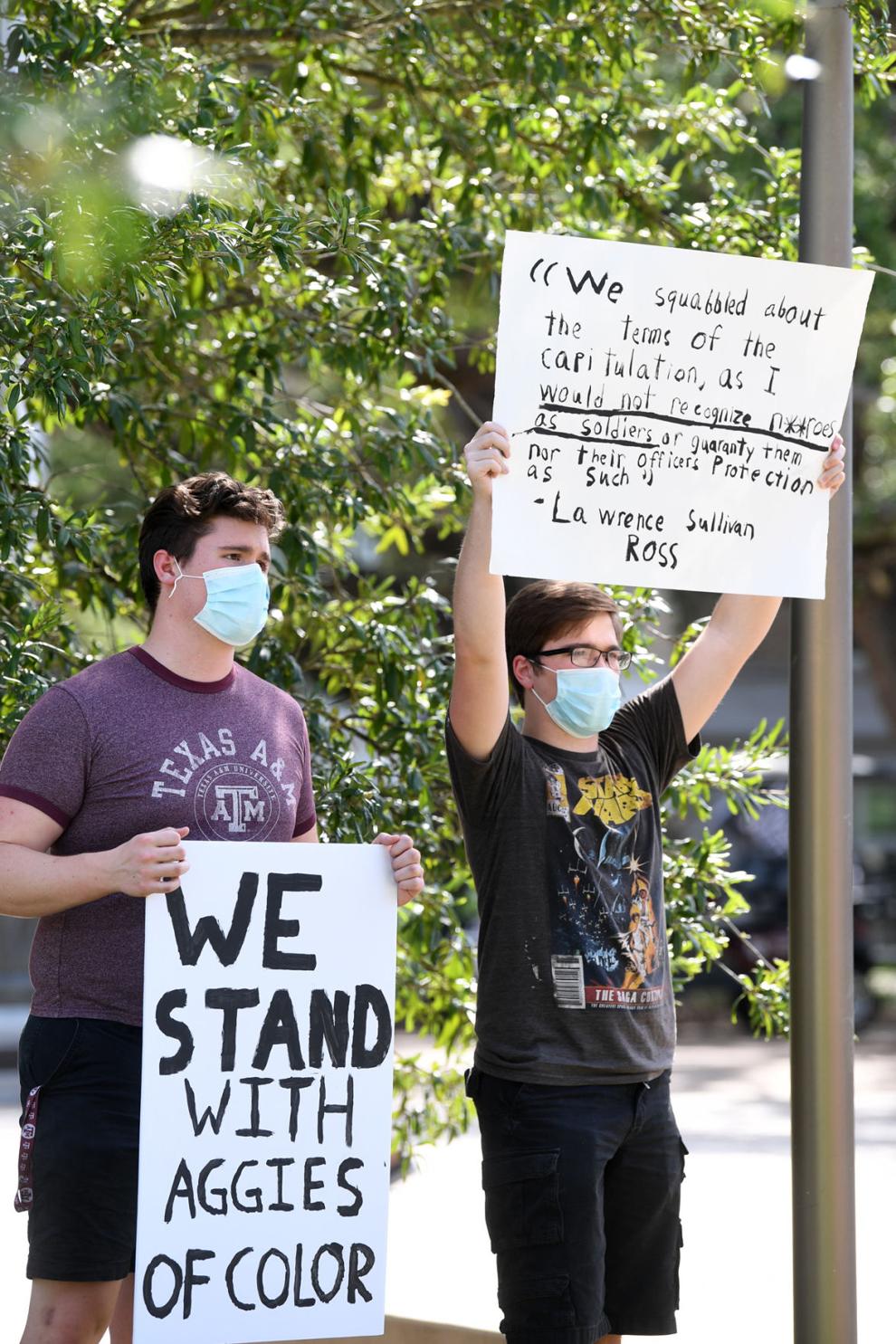 Aggies of Color Coalition Protest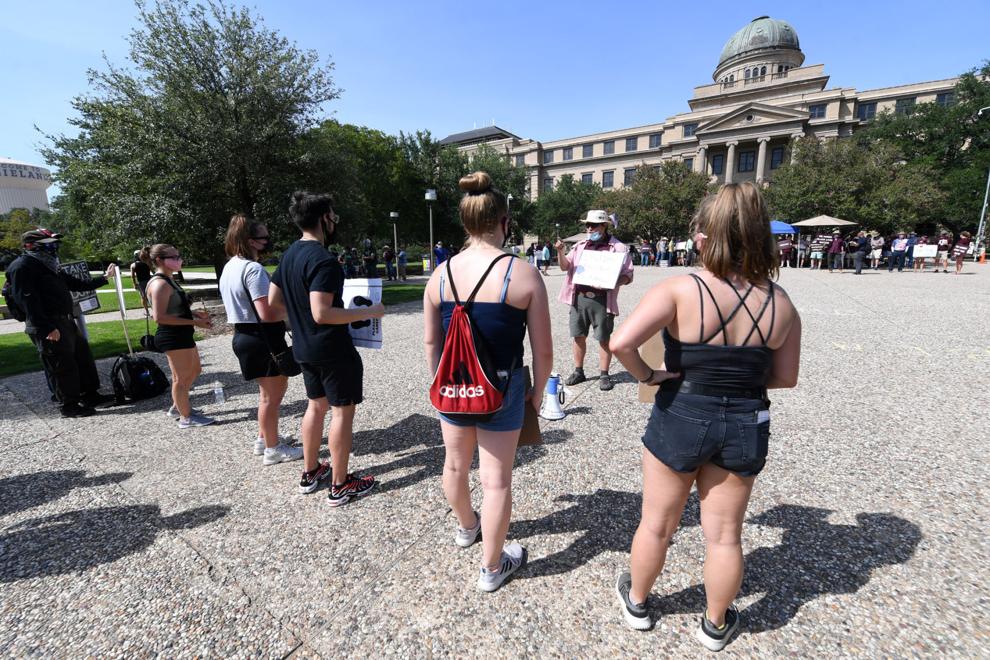 Aggies of Color Coalition Protest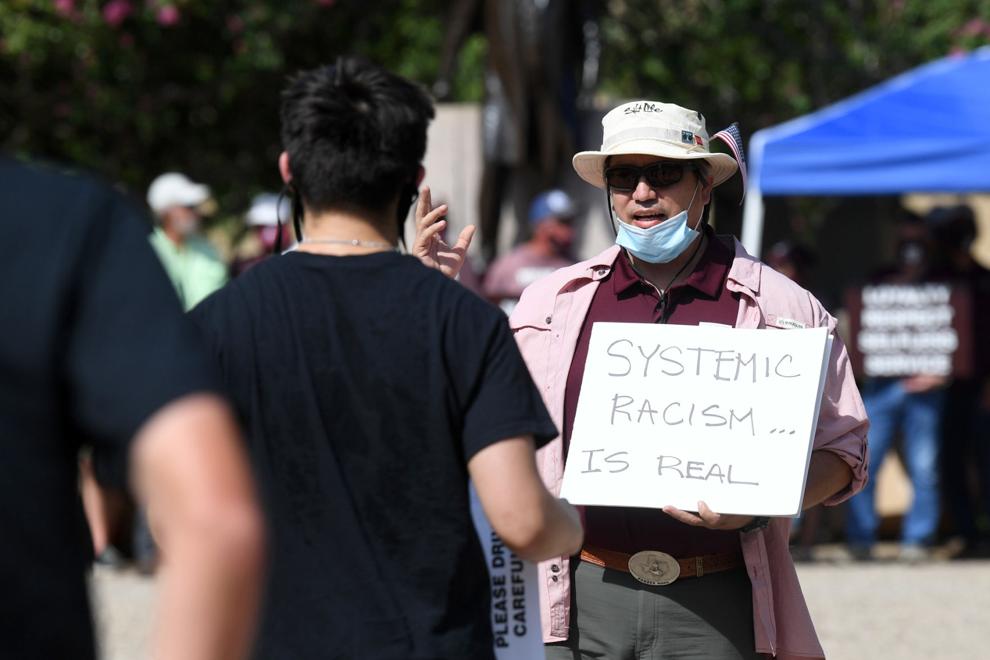 Aggies of Color Coalition Protest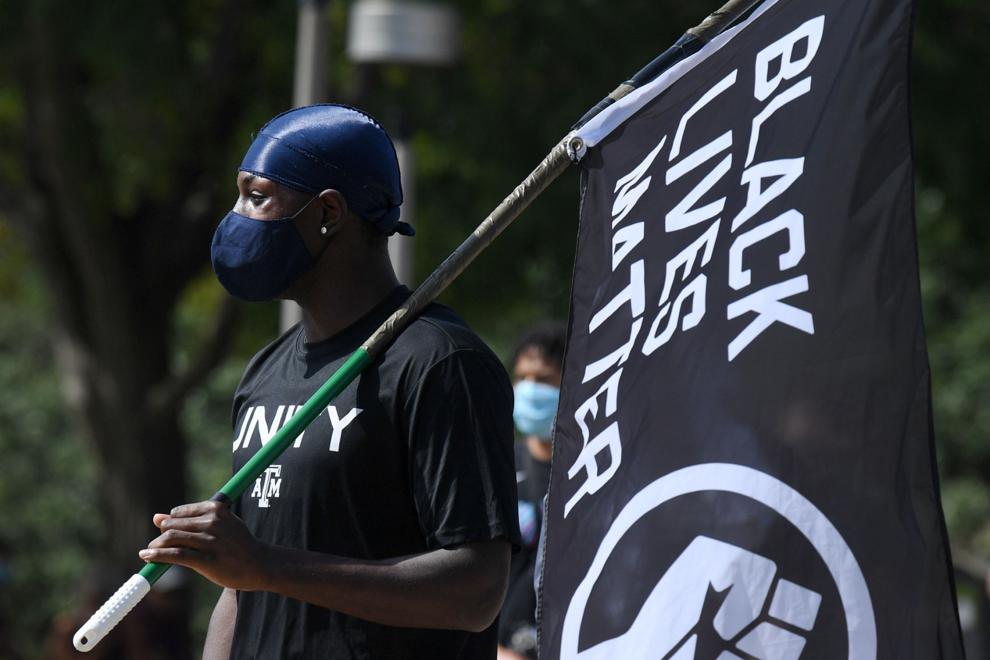 Aggies of Color Coalition Protest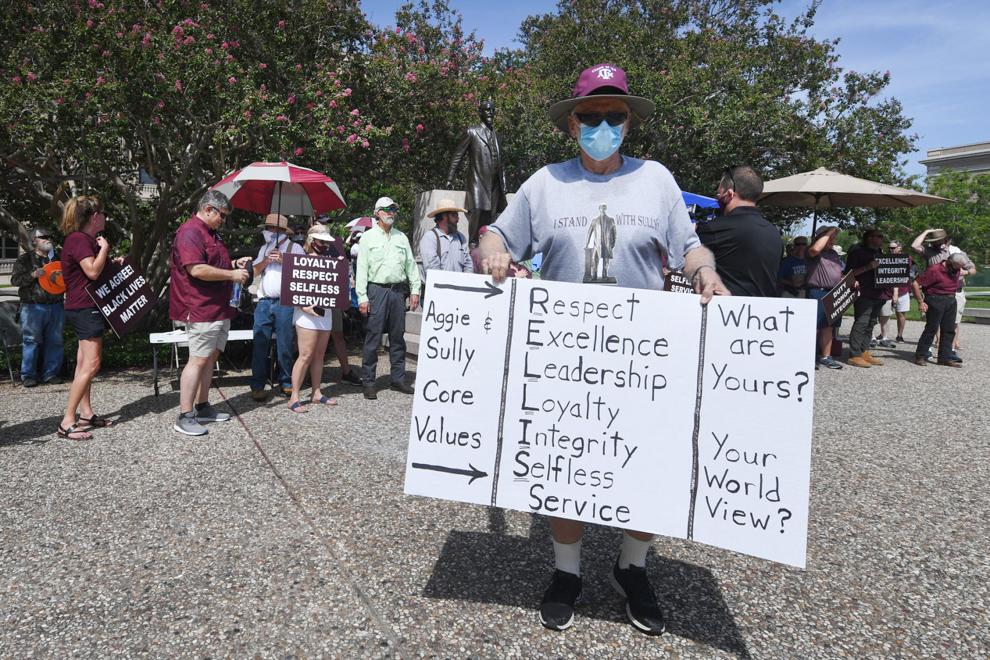 Aggies of Color Coalition Protest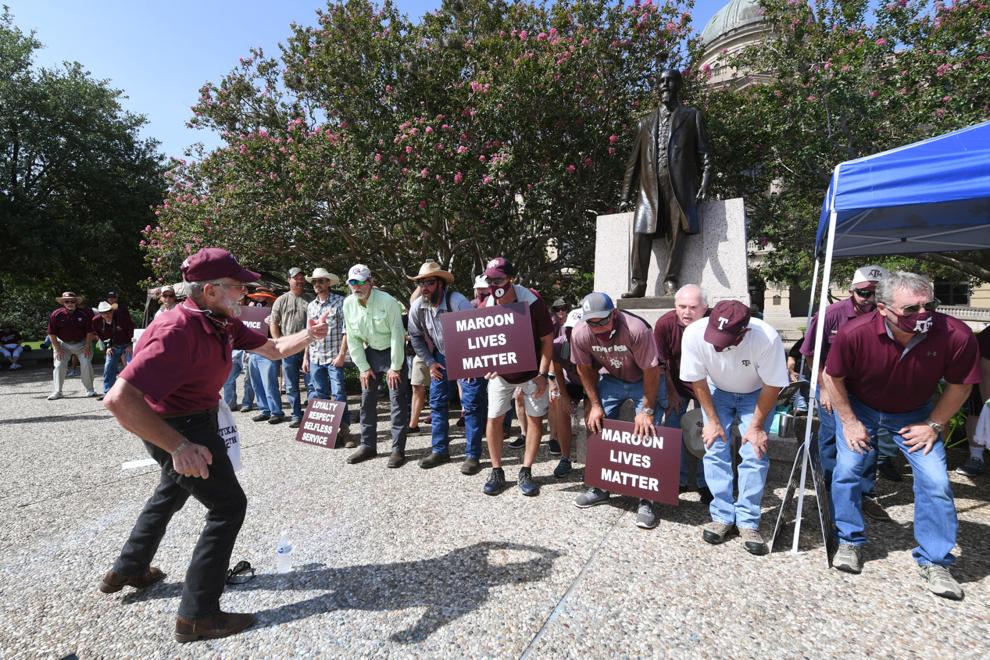 Aggies of Color Coalition Protest