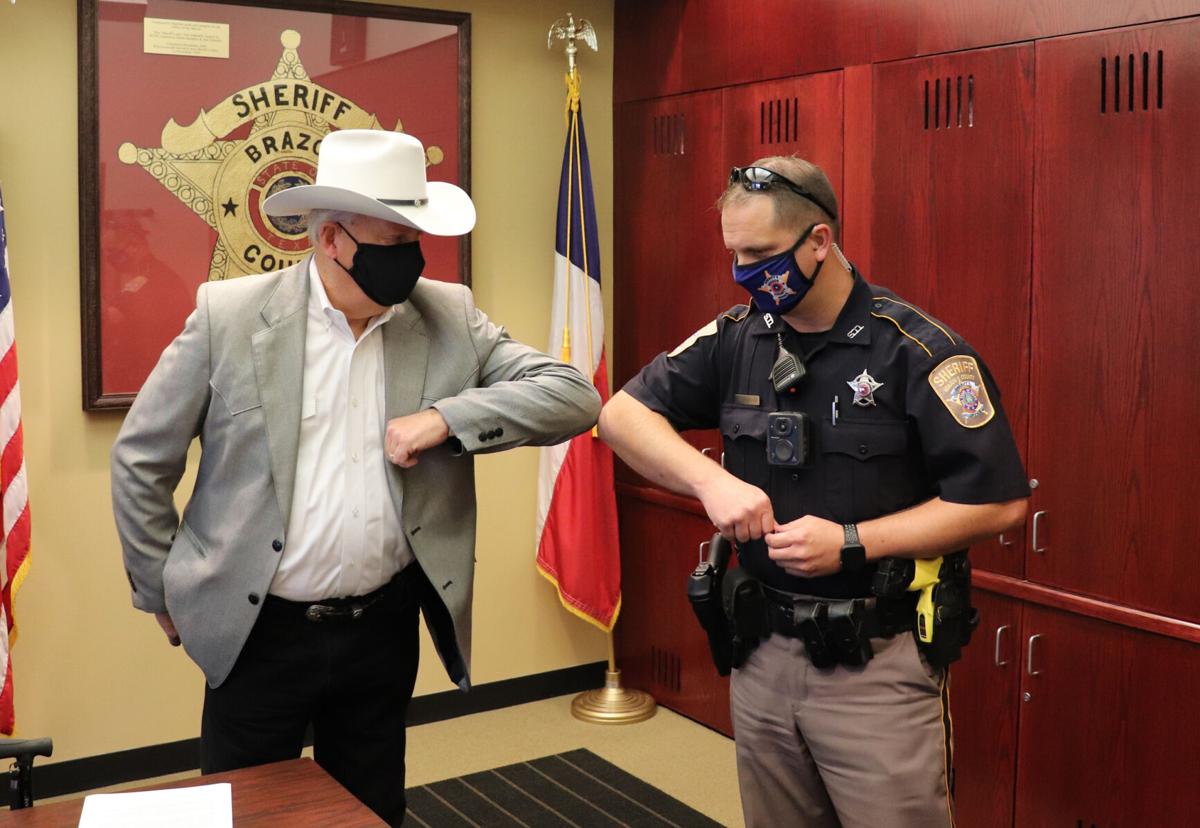 A Brazos County sheriff's deputy has been recognized with an award for saving a baby's life last month.
Deputy Adam Dodson responded to a mobile home park on Leonard Road on Sept. 18 for a CPR in progress call.
Officials with the Sheriff's Office said the baby was 20 days old and was not conscious or breathing. When Dodson arrived, he cleared the child's airway and began performing the Heimlich maneuver for infants.
Before paramedics from the Bryan Fire Department arrived, the baby had started to breathe on his own, officials said. The paramedics credited Dodson with saving the child's life.
"Adam's calm and decisive action, unquestionably saved this baby's life, and he, without a doubt, deserves to be awarded the Life Saving Medal," the Sheriff's Office said in a statement announcing the award.
Dodson has been with the Brazos County Sheriff's Office for about a year and has a total of 14 years of experience in law enforcement.
Get local news delivered to your inbox!
Subscribe to our Daily Headlines newsletter.