Brian Alg, Craig Regan and incumbent John Nichols are bringing vastly different ideas for tackling community issues to the table as they vie for College Station's Place 5 seat on the city council.
The winner will be one of the first in College Station to serve for four years as the city makes the transition away from three-year terms. The Place 3 seat is also up for a four-year position. 
Nichols first served as a city council member in 2012, was reelected in 2015, then he resigned from the position in 2016 to run for mayor. He lost to Mayor Karl Mooney and then was reelected to a council position in 2017. 
Alg and Regan have never been elected officials, but both have run for public office before — Alg for Brazos County judge and Regan for Bryan City Council, each about 10 years ago. 
Early voting will end Friday. Election day is Nov. 3. For a full sample ballot and list of places to vote, visit brazosvotes.org.
---
Brian Alg 
Having grown up in Houston, Alg said he thought he'd eventually go back to "the big city" after attending Texas A&M University in the early 2000s, but said he soon realized that College Station had everything he wanted. The economist has worked at Berkeley Research Group since he graduated.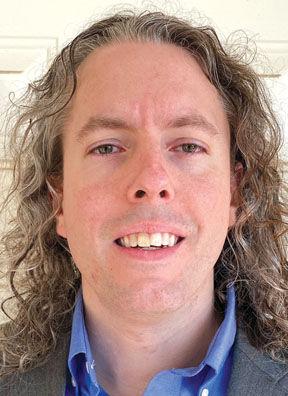 Alg, 35, said he believes the local government should only focus on providing basic services such as public safety and utilities while keeping regulations clear for businesses to thrive in the area. 
"Just bringing things back to basics, I think, is very important," he said. "It would be great if we had a voice on the council to remind people of that."
College Station's Fiscal Year 2021 budget included across-the-board cuts so the city could contend with economic challenges caused by the COVID-19 pandemic. Alg said he was happy that the city didn't increase the tax rate as he expected officials to do. Even so, he said there is money in the budget set aside for things such as adult sports leagues and the Arts Council. He said that while it isn't much funding, he still believes those are unnecessary expenses that should have been removed before implementing changes like the hiring freeze that the city has.
As the city recovers from the economic downturn, Alg said he's concerned that there will be pushes for directed economic development incentives, which he said he will resist if elected. 
He said that businesses are going to face challenges as they try to learn new ways to work throughout the pandemic recovery, so he wants to ensure that the government won't impede the process.
"The city needs to be easy to deal with as new things come in during the recovery," he explained, saying city officials must make sure they are not taking more money than needed from people. "I think the city needs to realize that its role is important, but it's not going to be able to direct everything. It's going to be all of us figuring it out together."
---
John Nichols 
Nichols, 78, grew up on a farm in upstate New York. He earned a bachelor's and PhD from Cornell University and a masters from Michigan State University.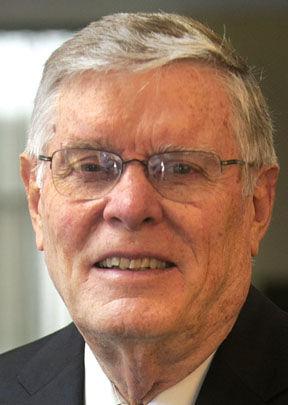 In 1968, he moved to College Station for a job at Texas A&M, where he worked his way up to heading the department of agricultural economics. Nichols said the fast growth of the community and the opportunity to be involved at the grassroots level of evolving institutions kept him in the area. He retired in 2012.
Before his time on council, Nichols was on the city's parks board and then served on the planning and zoning commission. 
He is involved in several community organizations as well, including the Brazos County Health Department board, the B-CS Chamber of Commerce, the Blinn College Bryan Campus Advisory Committee and the International Center for Agribusiness Research and Education. He's been on the council's budget and finance committee for three years. 
If re-elected, Nichols said his top priorities involve ensuring fiscal discipline with the city budget, building partnerships with local businesses as the community recovers from the pandemic, and protecting and stabilizing neighborhoods. Nichols said he's proposing a demonstration project in a couple of areas of central College Station that may involve waiving certain fees to help bring in young families. 
There are multiple street projects along the Union Pacific track from South Holleman to Wellborn roads that Nichols said he wants to see moving forward. Additionally, the updates for the city's comprehensive plan will be made next year. Nichols said his background in planning and zoning back when the original comprehensive plan was being developed would give him a valuable foundation to assist throughout the updating process. 
"Given the COVID situation, we probably have to be pretty careful about what we put in place on that, because none of us know what it's going to look like on the other side in terms of demand for transportation systems, how we run our businesses, the investment in some of our facilities and so forth," he explained. 
His work in bringing back the city's hands-free ordinance and supporting the new city hall and police department buildings are all decisions Nichols said he's proud of.
As a councilman, Nichols said he tries to balance interests of neighborhood advocates with the business investors by bringing people together on those debates to find compromises. Looking back at his record, he noted he's been around to make tough decisions with budget cuts but also important additions through city projects.
"It's a visible record of experience and commitment that I think makes me stand out," he said. 
To learn more, go to Nichols' Facebook page "John Nichols for College Station City Council."
---
Craig Regan
After serving in the Navy as an air traffic controller for five years, Regan, 35, moved to the Bryan-College Station community to attend Blinn College, and then to study political science and urban planning at Texas A&M University.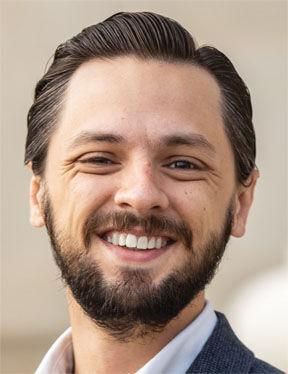 Regan served on the Bryan Planning & Zoning Commission from 2015 to 2017 and in the past has been involved with the American Legion and the Hispanic Forum. He used to be the announcer for the Brazos Valley Bombers baseball team and is the former nonprofit coordinator for Kyle Field. 
Now, he is a self-employed small business adviser. 
He said that if elected, his top priorities will include wealth conservation, natural restoration, economic diversity and new business growth. 
"I study an issue, I learn about a topic as much as I can, and then I try to initiate action, rather than just simply standing by and letting things happen to the city," he said. 
Regan also expressed major concern for the city's debt, which he believes is not sustainable. To address the issue, Regan said he wants to introduce local bonds for residents at 1% or 1.25% and offer a tax or utility rebate in conjunction with the bonds. He is also in favor of partnerships between the city and local nonprofits, in which nonprofits would receive grants to help maintain city parks. 
There also are some city ordinances that Regan said he wants to look into; he said he believes they could be hindering more businesses from coming into the local area.
While the COVID-19 pandemic has caused many challenges, Regan said it also highlighted the need for some of the solutions he has outlined since it showed how much College Station relies on tourism and students. 
Additionally, he said, business owners have expressed concerns to him about the current council's priorities for spending — an issue he says he will work to change. 
Acknowledging criticism he said he's received on the campaign trail for some of his ideas, Regan said his goals are ambitious, but he stressed that it is all in an effort to tackle problems he believes can be solved in new ways. 
"I'm not looking for an agenda that you can put into a microwave," he said. "I'm looking for an agenda that will work and will help the engine run smoother, rather than just sounding good in a debate."
Go to Regan's Facebook page "Craig Regan for College Station City Council — Place 5" to learn more about his campaign.
Get Government & Politics updates in your inbox!
Stay up-to-date on the latest in local and national government and political topics with our newsletter.