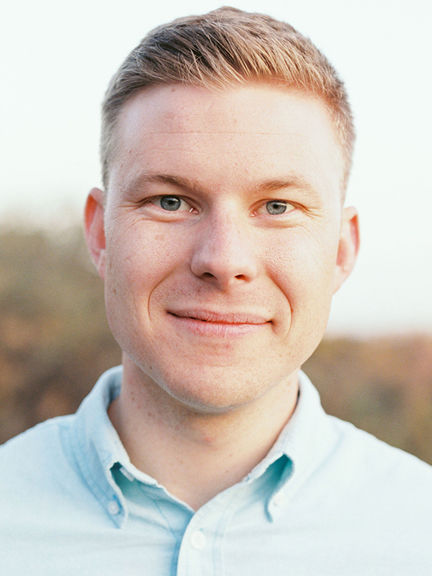 Behind the massive, sweeping worlds that flash by in animated films are a handful of computer scientists and months of tedious work.
As Brandon Jarratt, a technical director for Disney, explains it, it's like working in the world's largest sandbox.
Jarratt is part of the team that created the landscapes and maps in Disney films such as Big Hero 6, Moana and the upcoming Ralph Breaks the Internet. On Tuesday, he came back to his alma mater to give his behind-the-scene explanation of how the cityscape in Zootopia was created.
The presentation was the keynote speech among a series of workshops and presentations at Texas A&M this week commemorating GIS Day. Celebrated worldwide on Nov. 15, GIS Day is dedicated to geospatial technology -- which, as Jarratt explained, is a large part of the Disney movies Americans love.
Though the movies are largely unrealistic, creating the landscape is about creating a space that makes sense for the story. For Zootopia, this meant creating a city inhabited only by animals.
"We've seen movies with animals being animals in the natural world. We've seen movies with animals being animals in the human world. We've even seen movies with animals acting like humans in a humanlike world," he said. "But what we haven't seen is animals acting like animals in a modern world made by and for animals, a world where humans never existed."
When it came to Big Hero 6, he said they had a real-world framework. They based the fictional city in the film on San Francisco but with Japanese-inspired buildings.
When it came to Zootopia, they had to start from scratch with concept art and hand-sculpted terrain designs.
"There are nearly 70 species of animals in the film, all with varying scales, from the tallest giraffe down to the tiniest shrimp," he said. "In order to accommodate all these differently sized animals, we had to design and build a world that fit with all of the different animal types."
Lots of research later, he said it became clear that the city would have to accommodate different ecosystems, including desert, rainforest, and tundra districts. "How else could you get polar bears, jaguars and rabbits to live in the same city together?" he said.
He said that as the look and feel started to take shape, the team had to focus on how to quickly scale the designs into a city.
"These are the type of questions that city planners think about in real life," he said.
He said there are thousands and thousands of buildings in Zootopia, so many that drawing them each by hand is simply not feasible. Instead, working with a director's sketches, he said he worked with ESRI CityEngine, a software for modeling cities, to take unique designs for houses and buildings and populate an entire city.
Through a process that included a lot of trial and error, Jarratt was able to tweak the template structures just enough, mixing and matching different sample buildings, to make the city seem believable.
"If we see the same shape over and over again across the district, it doesn't look like a real organic district," he said. "One way we combat this is with careful distribution of buildings."
The result is worth it he said, recounting one sequence in Big Hero 6 where the main character and the supporting character fly from Golden Gate Bridge to Fisherman's Wharf.
"I remember seeing this shot on a storyboard and just laughing, because we had no idea how we were going to do it," he said.
He said the closeup financial and marina buildings were drawn by hand, but the vast expanse were created with CityEngine. Without this expanse, he said the story would just not have the same feel.
"This kind of scale really sells the feeling of flying through the city and underscores the crucial emotional bonding moment," he said.