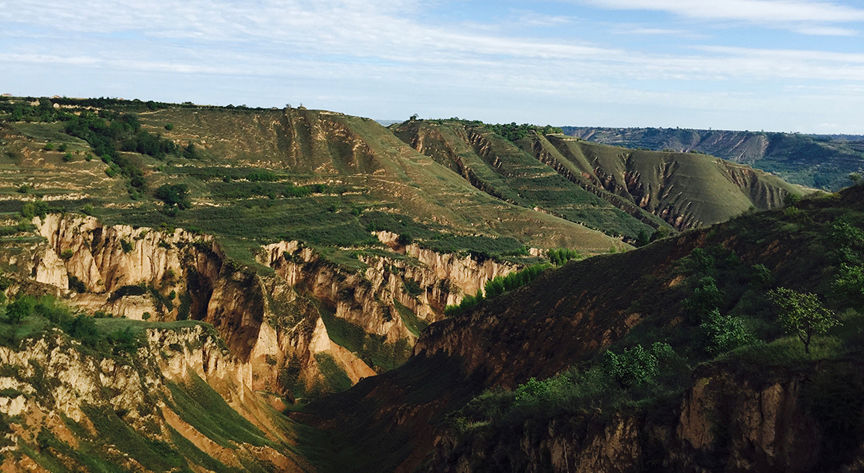 A new study co-authored by a Texas A&M researcher found that humans have never endured the high levels of carbon dioxide atmospheric concentrations that are present today. 
The research, published in Nature Communications on Wednesday, shows that for the past 2.5 million years, the CO2 atmospheric concentration was approximately 230 parts per million, but it has risen to 410 parts per million today. The rise started in the 1960s, when the levels exceeded 320 parts per million for the first time. The first humans date back to approximately 2 million years ago, meaning the past 60 years are the first time people have lived with these types of CO2 levels, according to a press release. 
While researchers are usually only able to look at climate records from about 1 million years ago using ice cores, Yige Zhang — an assistant professor in the department of oceanography in the College of Geosciences — said the research team analyzed soil carbonates to see levels dating back to 2.5 million years ago, meaning the study focused on the Pleistocene Epoch. 
Carbon dioxide is believed to be a major cause of climate change. While Zhang's study does not address the impacts of rising CO2 levels, he said other research has shown direct negative impacts on the environment, effects on human functioning and lower levels of nutrients in food. 
"It's important to study atmospheric CO2 [carbon dioxide] concentrations in the geological past, because we know that there are already climate consequences and are going to be more climate consequences, and one way to learn about those consequences is to look into Earth's history," Zhang said in a College of Geosciences press release. "Then we can see what kind of CO2 levels did we have, what did the climate look like, and what was the relationship between them." 
The team used soil carbonates from China's Loess Plateau, which contains dust dating all the way back to 22 million years ago, Zhang said in a release. 
While this form of analysis has been around for 30 years, Zhang said it can be uncertain in some cases because it relies on proxies. 
"Anything that we call proxies are not perfect because they are not just responding to one thing we want to see, which in this case is CO2," Zhang said. "There are other factors. Our job is to tease out the parts that respond to the climate parameter of CO2 that we want to know." 
But Zhang said the research team was determined to improve the method so they could obtain accurate data. This was especially important because Zhang said changes in CO2 levels are small in a time period as recent as 2.5 million years, so precision is key. 
"We decided to take some time to refine this method," Zhang said. "I think we made a step forward with this soil carbonate method of CO2 reconstruction." 
Even though this method has its uncertainty, the information researchers uncovered matches information that has been mentioned in previous studies done with ice cores. 
"Our paleosol-based CO2 estimates are in line with snapshots of early-Pleistocene CO2 retrieved from Antarctic old, blue ice, suggesting that the Earth system has been operating under low CO2 levels throughout the Pleistocene," co-author Junfeng Ji of Nanjing University said in a release.
While this study focused on the Pleistocene Epoch, Zhang said the team plans to study the Pliocene and Miocene periods, which date back to 5.3 to 2.7 million years ago and 23 million to 5 million years ago, respectively. Zhang said that is the last time the earth likely had CO2 levels that are comparable to today. 
"Those are the intervals that we likely had 400 or higher [parts per million] CO2," Zhang said. "It will be very informative to study those intervals." 
Additionally, Zhang said he hopes other researchers conduct similar studies to either confirm or deny what the team found. He also said he hopes studies like these help people become more aware of the potential problems associated with rising CO2 levels and encourages them to try to make changes. 
"The past is the key to our future," Zhang said. "The earth has a long history, and a lot of things from climate and life and environment have changed. ... Paleoclimate is important for us to learn about the past and maybe to predict the future."