About 400 firefighters from across Texas have flocked to the Brayton Fire Training Field this week to learn facets of municipal and industrial firefighting as part of TEEX's Spring Fire School.
Two new courses have been added this year to the Texas A&M Engineering Extension Service's Spring Fire School catalogue, including rope rescue training and automobile extraction. For instruction involving automobile extraction, 35 students and nine guest instructors have spent time each day this week learning both in the classroom and in the field, working with tools and junked cars. According to TEEX spokeswoman Casey Richardson, this is the first time that the extraction course — popular training with limited slots for students — has been offered in the spring session.
"With the spring school, we keep costs down by using volunteer instructors," she said. "It is tradition. This is our 32nd spring school, and this helps us [prepare] for the summer. ... [It's] kind of our warm-up lap."
Guest vehicle extraction instructor Grant Madden, chief of the Sweetwater Fire Department, has been teaching courses at TEEX for 16 years. Though his fire department does pay him while teaching, neither he nor his fellow instructors are paid by TEEX for their time in College Station. Some instructors from volunteer fire departments sacrifice vacation hours at their day jobs just to serve at TEEX.
"It's a good thing for the departments to do, to help one another," Madden said. "For any fireman asked to train other firemen, it's a big honor. We value their input, knowledge, experience and expertise."
Madden helped instruct all week at Brayton, teaching both new and seasoned firefighters the ins and outs of using different hydraulic tools. Each day, the students would work with cars and trucks in different positions, often stacked against or on top of one another. Some students in this setting, Madden pointed out, have spent years responding to major wrecks and other emergencies, while new firefighters may have never touched certain tools.
"It makes it interesting to teach this class," Madden said. "We have some very salty seasoned firefighters and some people who are very green this week. ... It's awesome because the [older firefighters] help teach the class; not like the seasoned ones take over, but they will talk the new people through it. It's really impressive. Firefighters really are one big family who have a common goal."
It's important, Madden noted, for all levels of student to receive new training, especially when working with vehicles.
"A hybrid car, for example, will have very different things we need to be aware of when doing extrication," he said. "It has high voltage electric systems in it, and that's just one aspect."
Mineola VFD Chief Javier Ortega normally instructs at TEEX's summer courses. But this week, he became a student, opting to spend six days in College Station learning new information about vehicle extraction.
"Every time, there's something different to train [with]," he said. "TEEX is a good school; it's a good facility with information that we can take back to others in our department."
Ortega pointed out that since the extraction course in usually only offered during the summer, he's been unable to fully update his skills. By adding more classes to this spring school, TEEX has helped him and his colleagues expand their range of knowledge.
TEEX's Spring Fire School offers courses for both municipal and industrial firefighters over a six-day period, while three separate six-day schools offered in the summer include a one week industrial school, one week municipal school, and one week Spanish speakers' school. This year, summer schools will be between July 5 and July 24. Tuition grants through TEEX are available.
Gallery: Firefighter extrication training
Firefighter extrication training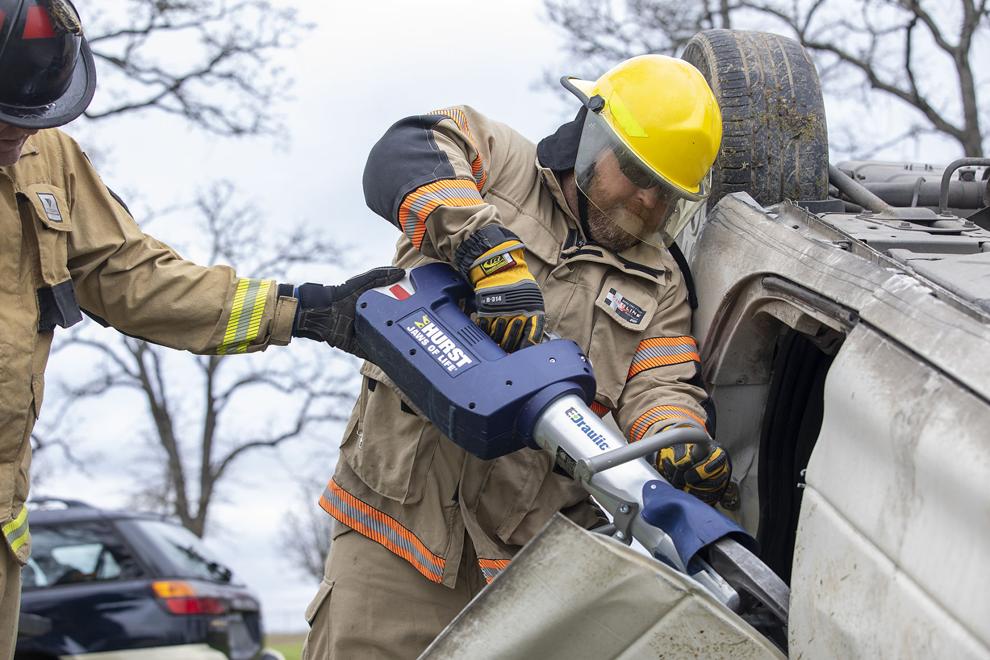 Firefighter extrication training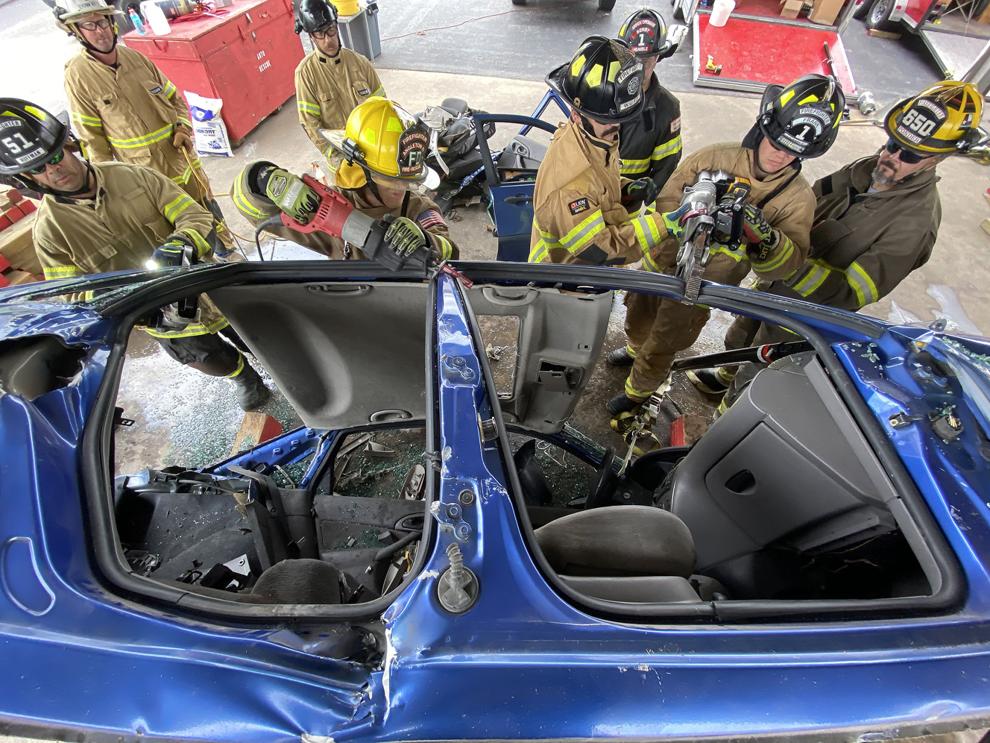 Firefighter extrication training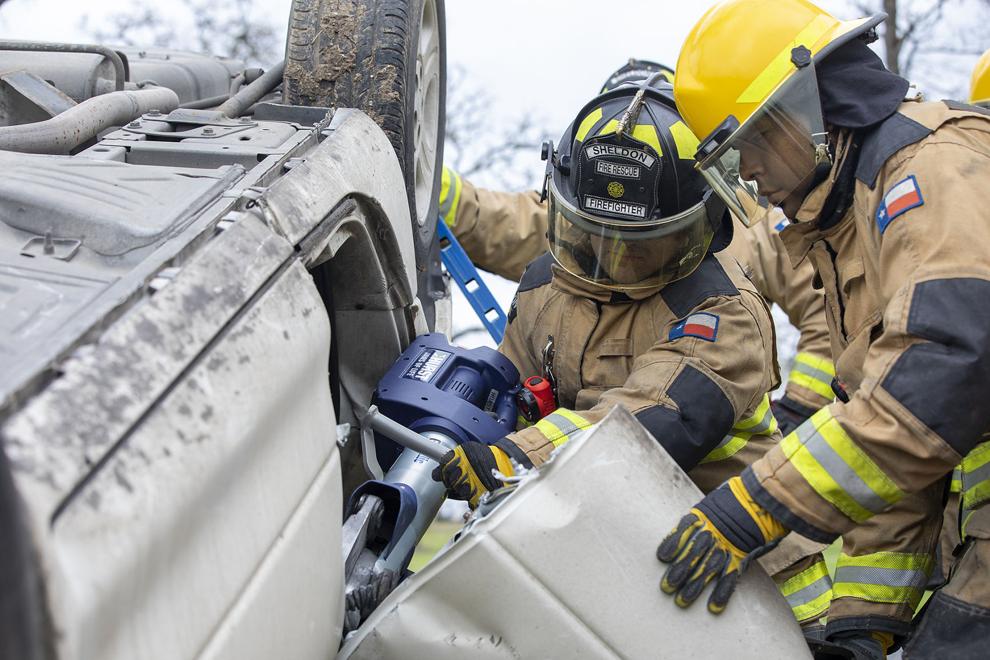 Firefighter extrication training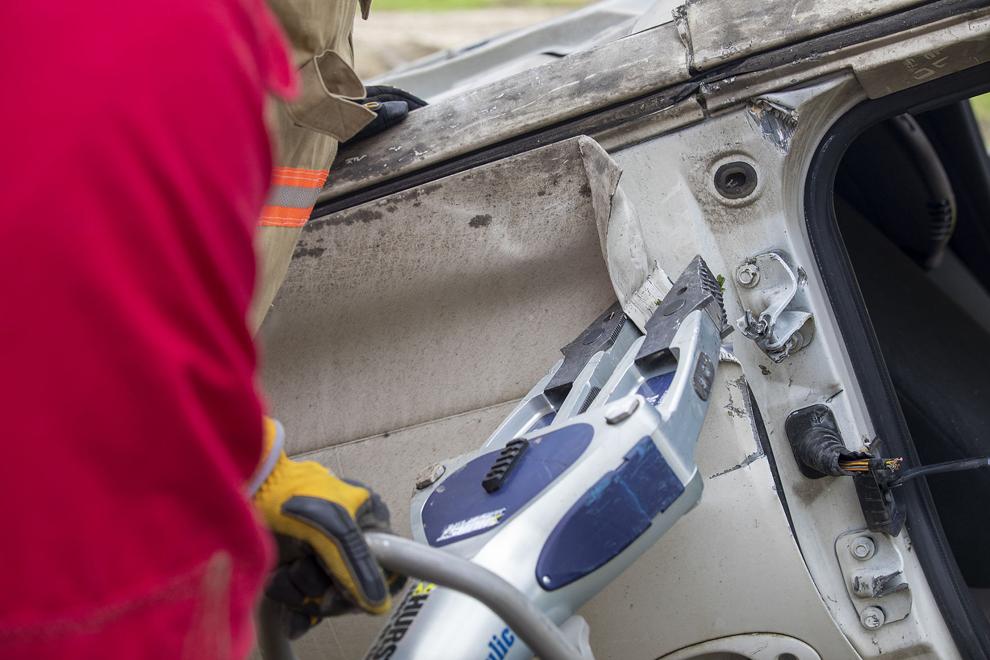 Firefighter extrication training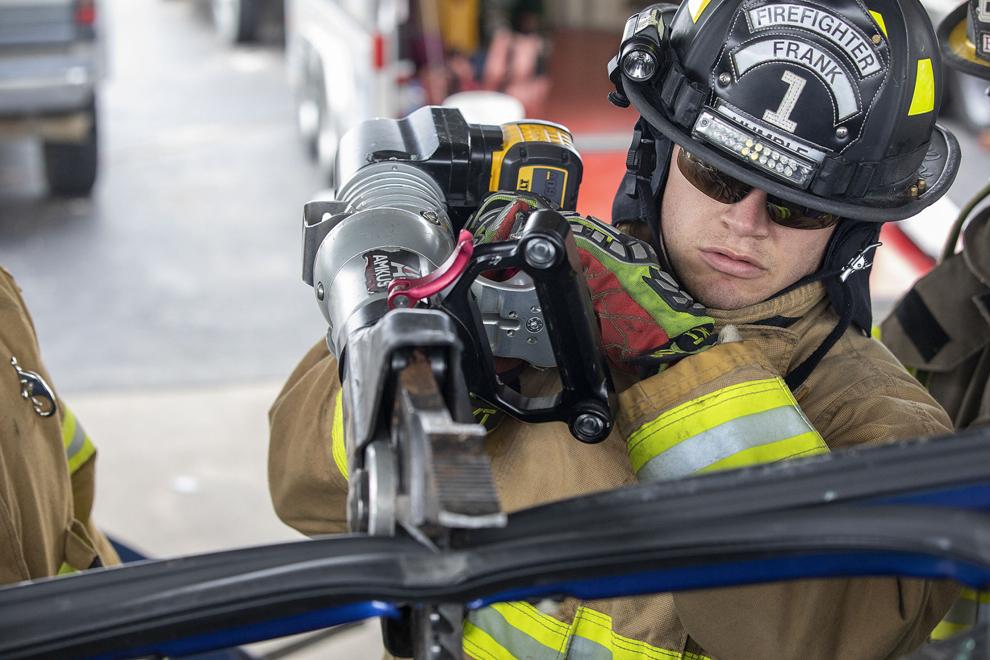 Firefighter extrication training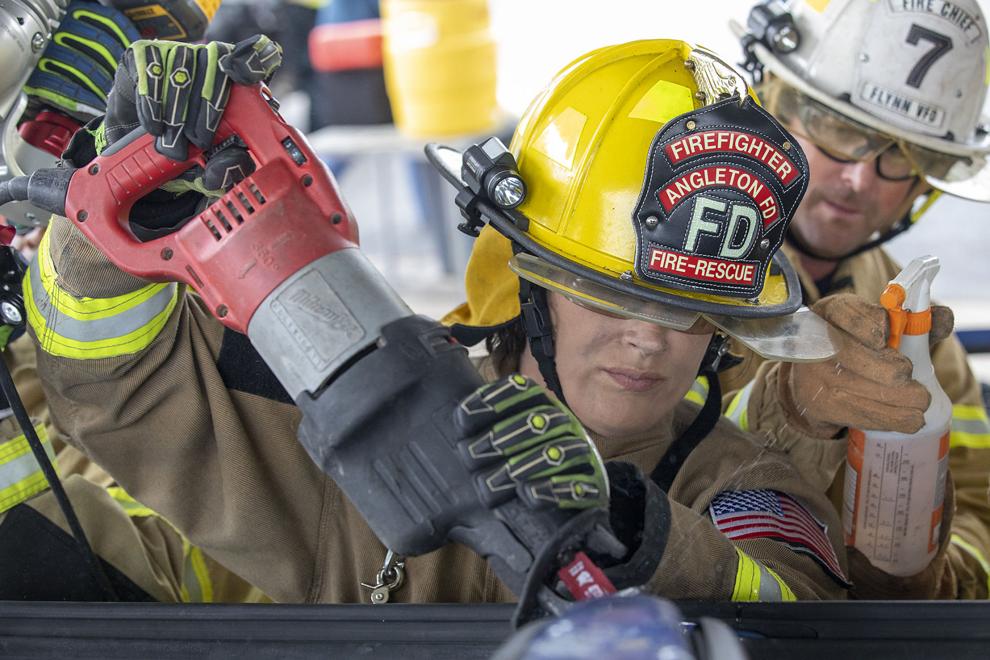 Firefighter extrication training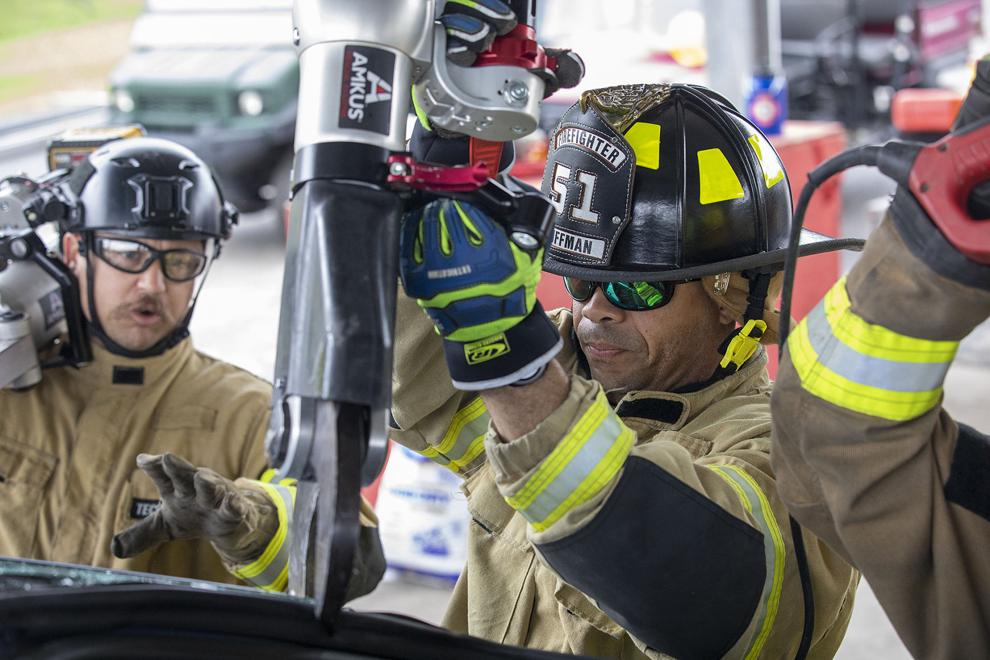 Firefighter extrication training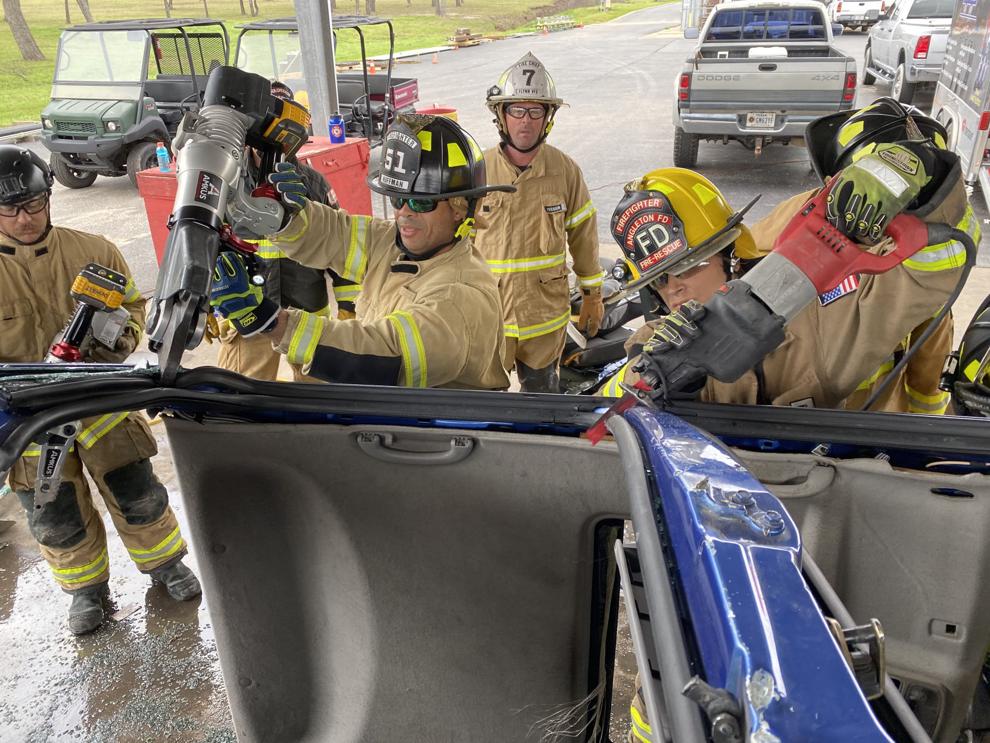 Firefighter extrication training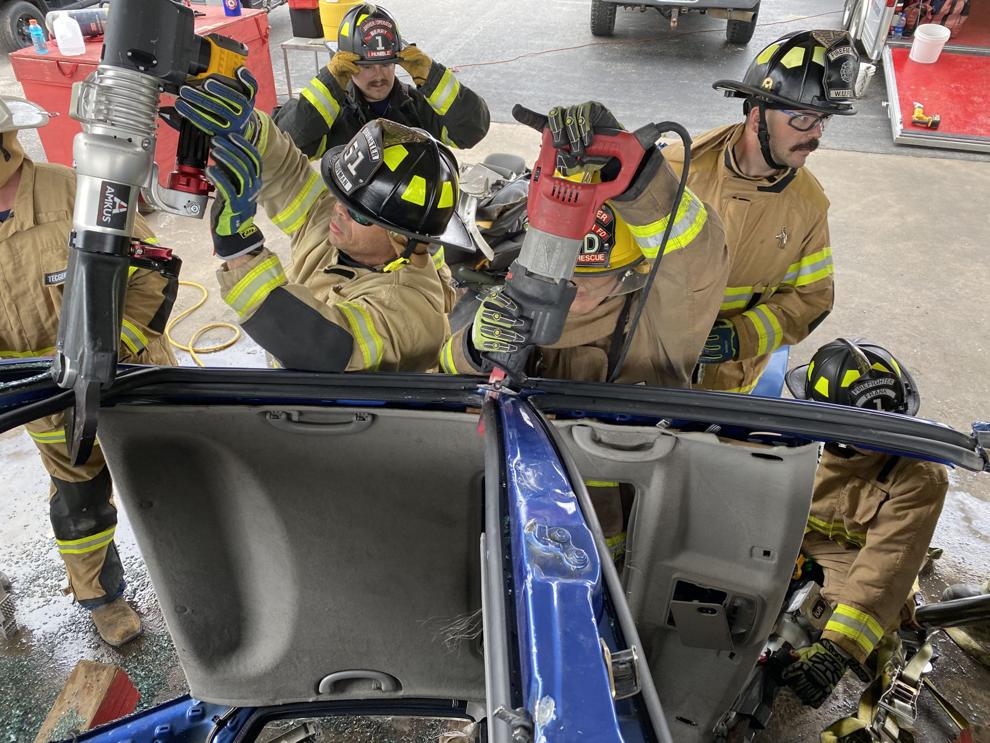 Firefighter extrication training
Firefighter extrication training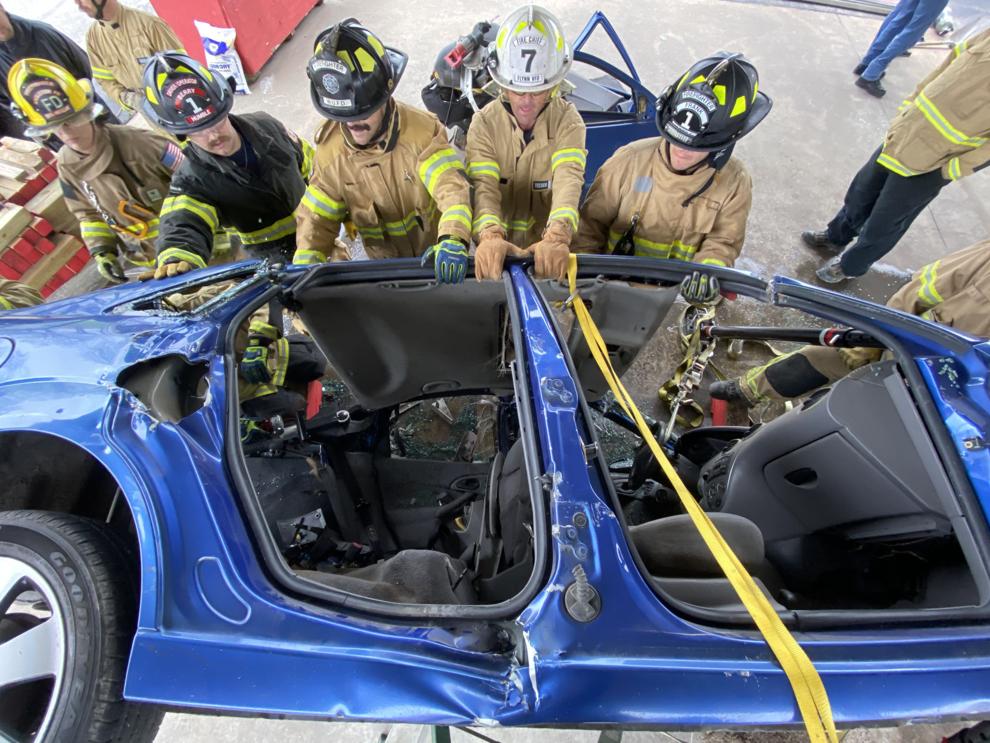 Firefighter extrication training