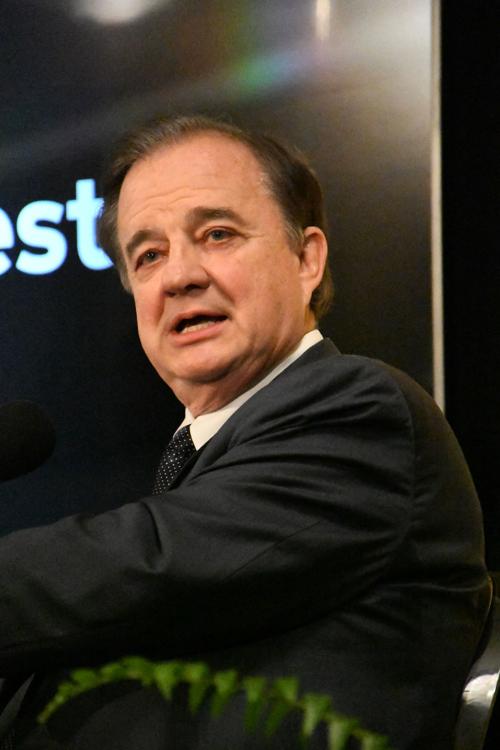 Texas A&M University System Chancellor John Sharp spoke Thursday morning at the all-virtual Texas Tribune Festival 2020 with the chancellors of the University of Houston and University of Texas systems to provide an update on how public high education institutions in the state are operating amid the COVID-19 pandemic.
"At Texas A&M Bryan-College Station, we have had not one single member of the faculty test positive this fall," Sharp said, before going on to outline numerous safety precautions on the flagship campus. Texas A&M University reported 1,032 positive coronavirus tests between the start of August and Sept. 5, and an additional combined 55 tests on Sept. 6 and 7, according to its online dashboard.
"There's nothing that's happened so far that we didn't expect. We expected an uptick," he said. "Our goal is to make sure that they are safer here than they would be at home in Dallas, Houston or any place else." 
"We obviously can't control what happens off campus," Sharp said, noting that since the start of the fall semester, off-campus gatherings have been a larger concern than in-class behavior among students. He said about 40% of classes are being held in person.
Sharp appeared with University of Houston System Chancellor Renu Khator and University of Texas System Chancellor J.B. Milliken in an online forum that was moderated by Texas Tribune politics editor Matthew Watkins.
Watkins asked Sharp what criteria would be used to determine whether a move to all-online learning would be necessary.
"If there were this huge spread, particularly infections of faculty members; if we looked at the local hospitals and we saw death rates climbing and we saw things getting out of hand there, that would give us pause and would give the governor and the people that monitor these things pause — but we haven't seen those things," Sharp said. "As a matter of fact, we have seen nothing that wasn't expected. ... If we saw a huge spread among the campus, we would be concerned, and we're not seeing that at all."
Milliken said 5% of UT classes are held completely face-to-face presently, in classes where there isn't a suitable online option. Fifteen percent are "hybrid" classes with online and in-person components, and the rest are entirely online. 
Watkins asked the trio of chancellors about the decision to allow football with limited fans. Sharp noted that the A&M System schools not playing football in the fall are not doing so because of conference-made decisions, not university or System-made ones.
"We have absolutely no problem in knowing that we can play football and that we can do it safely here," Sharp said. "This was a decision largely made by the athletes themselves. We showed them, we showed their parents exactly what we're doing and how we're going to make sure they're as safe as possible."
Milliken said that the UT System had lost about $130 million at its academic institutions and $350 million at its health institutions due to the myriad effects of the pandemic; A&M System CFO Billy Hamilton told A&M's Board of Regents that total losses and expenses relating to COVID-19 neared $150 million across the System's 11 universities and eight agencies — and that CARES Act funds offset those costs considerably. 
Milliken also noted some "silver linings" of the pandemic, including an ability among faculty and students to better encounter online education, and increased telemedicine capacity that could help with gaps in health care access throughout Texas. 
Khator pointed out that enrollment during the pandemic has risen at the University of Houston and other higher education institutions, which she said points to the vital role those institutions play — a case she and other leaders intend to make to the Texas Legislature when it reconvenes early next year.
"That tells you that we have a very important mission and a very important role to play," Khator said. "I hope we can make that kind of a case in front of the Legislature in terms of expenses and loss of revenue — but also opportunities in front of us."
Sharp closed the virtual panel by highlighting the A&M System's upcoming role in producing a potential COVID-19 vaccine. A federal task order reserves, at a $265 million price tag, production capacity at the Texas A&M University System Center for Innovation in Advanced Development and Manufacturing through the end of 2021 to manufacture the COVID-19 vaccine candidate of Novavax Inc.
5th Annual 9/11 Memorial Ride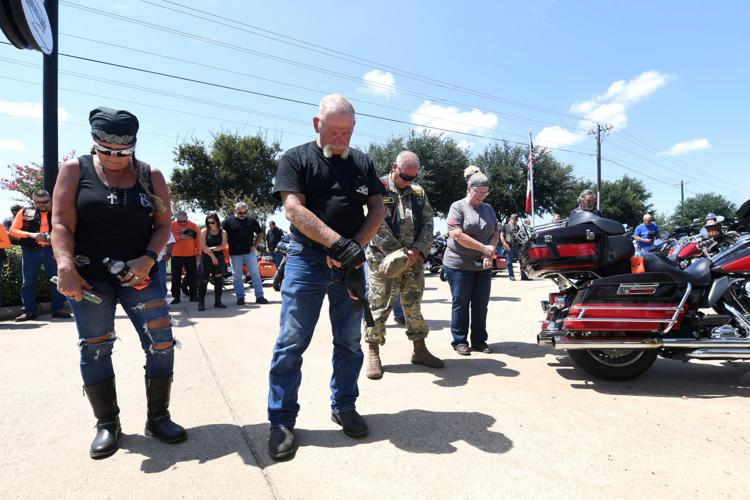 5th Annual 9/11 Memorial Ride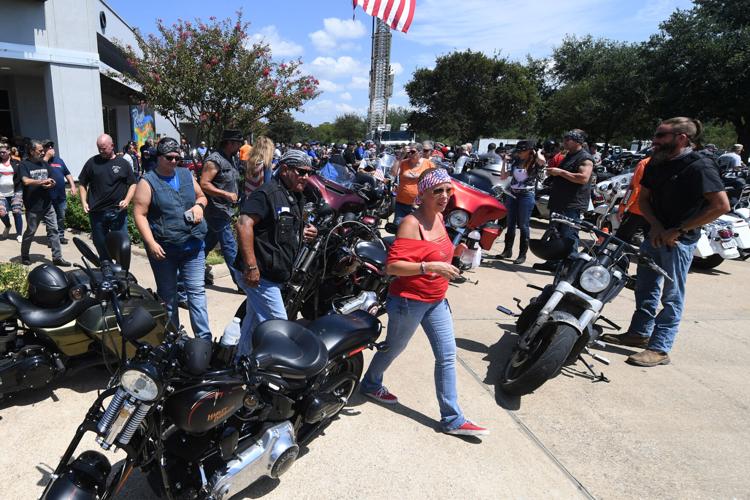 5th Annual 9/11 Memorial Ride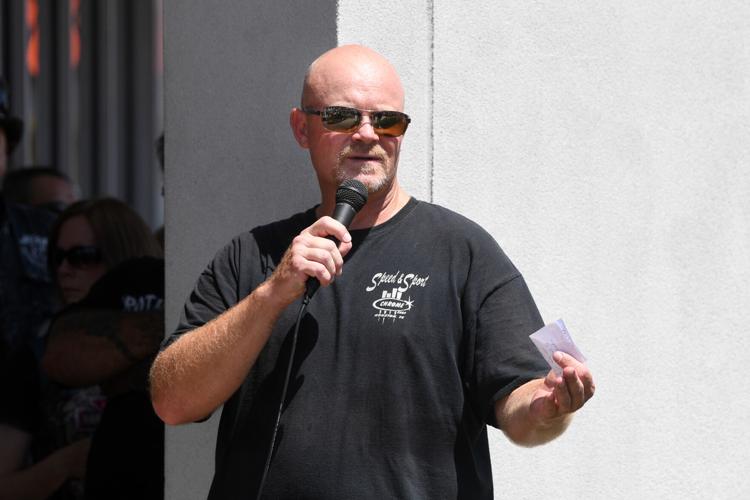 5th Annual 9/11 Memorial Ride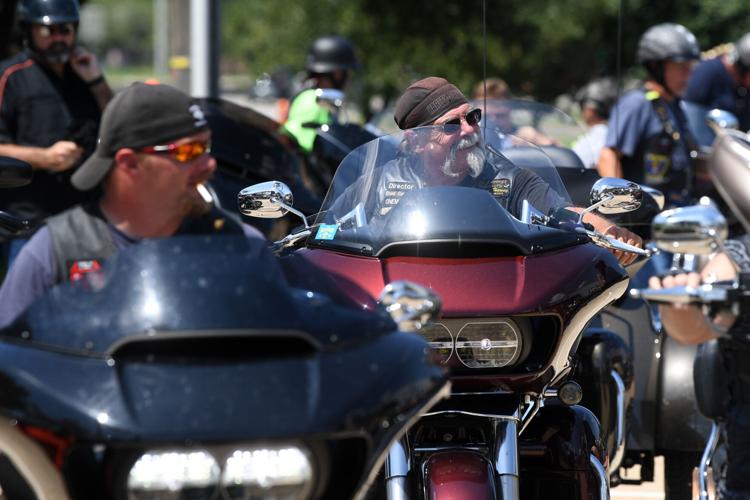 5th Annual 9/11 Memorial Ride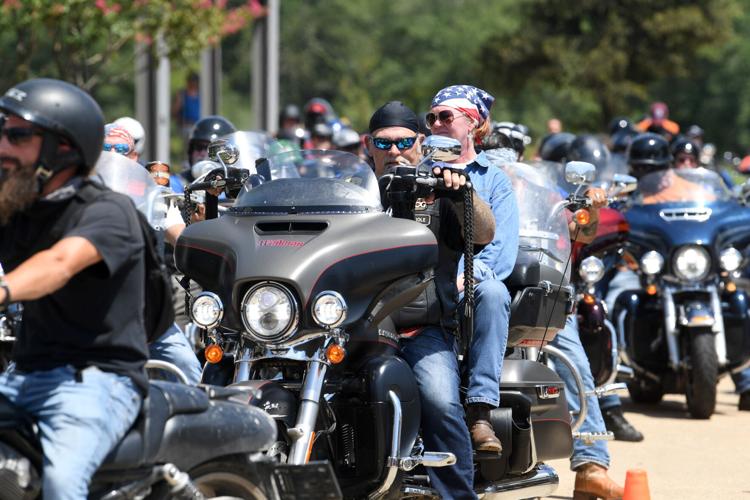 5th Annual 9/11 Memorial Ride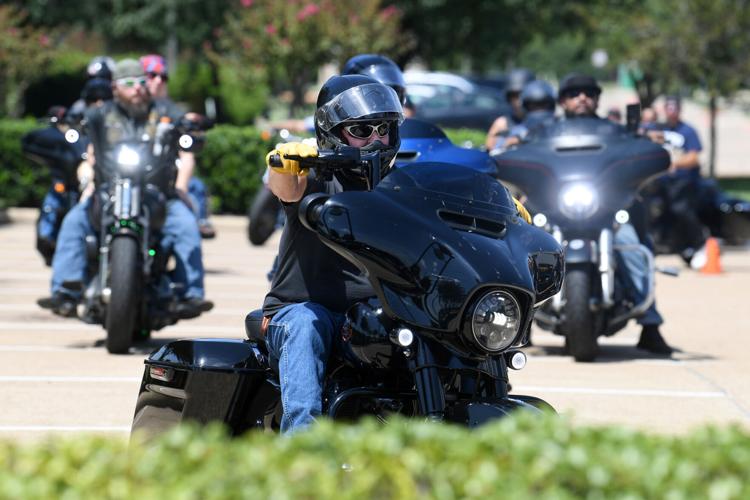 5th Annual 9/11 Memorial Ride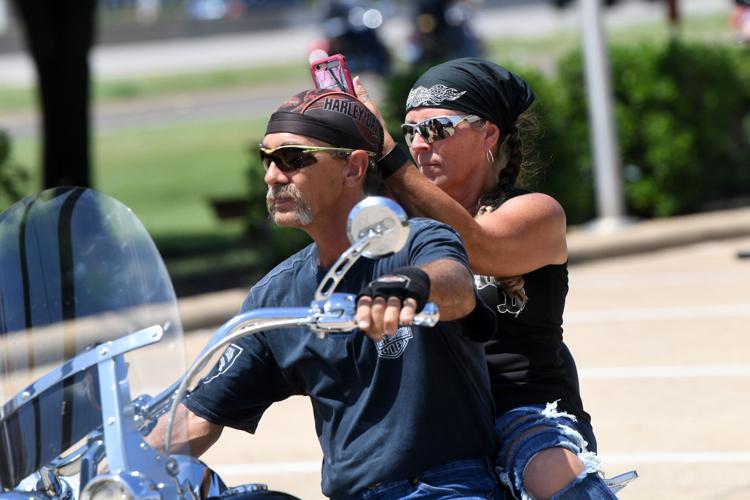 5th Annual 9/11 Memorial Ride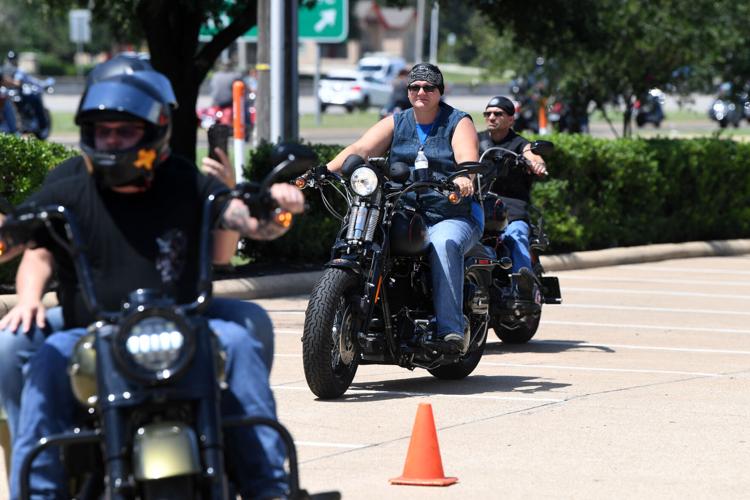 5th Annual 9/11 Memorial Ride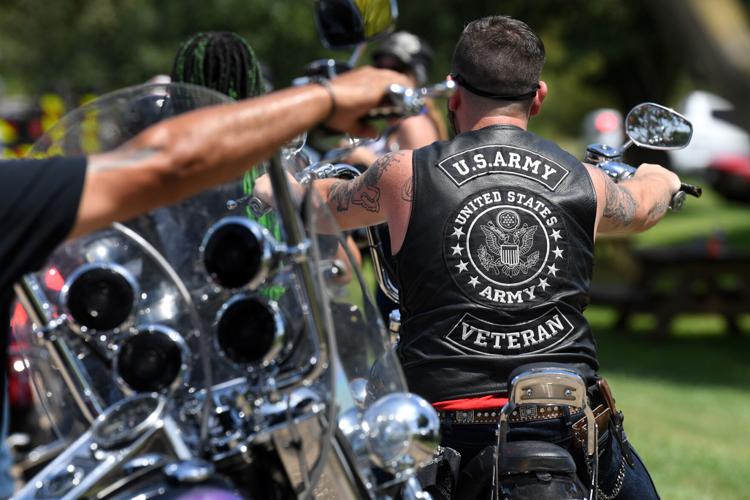 5th Annual 9/11 Memorial Ride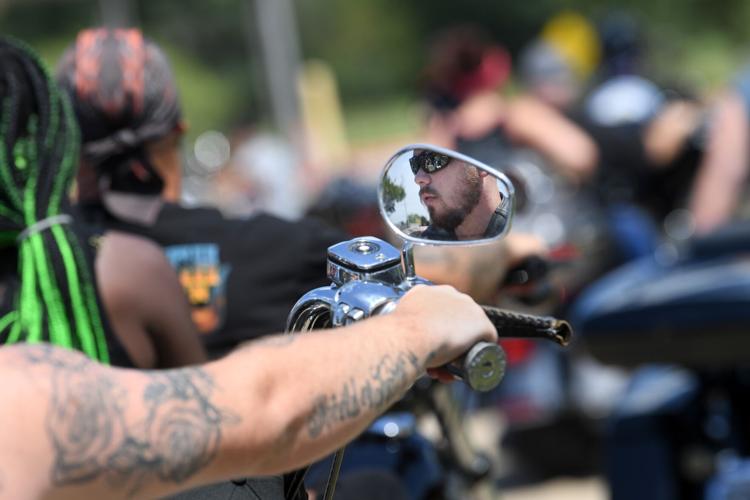 5th Annual 9/11 Memorial Ride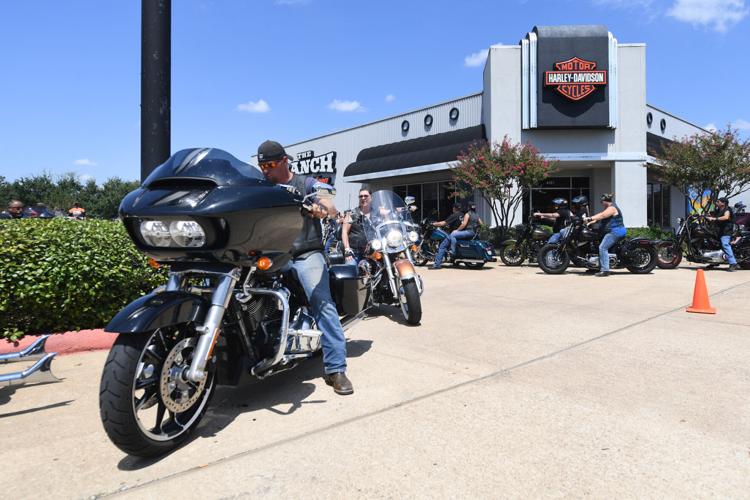 5th Annual 9/11 Memorial Ride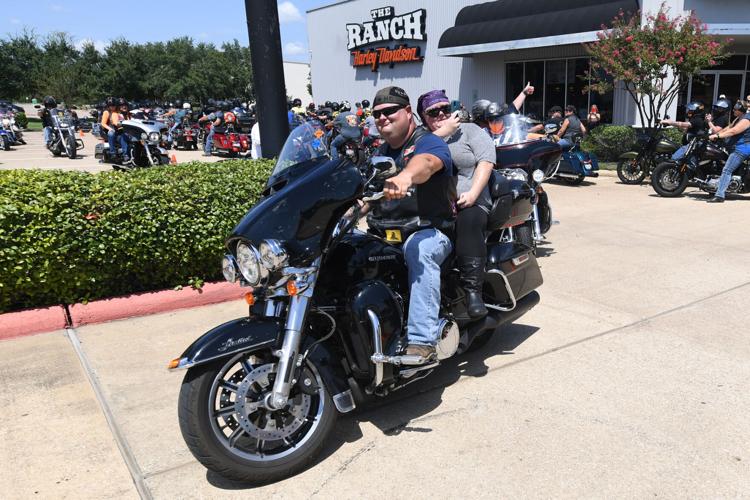 5th Annual 9/11 Memorial Ride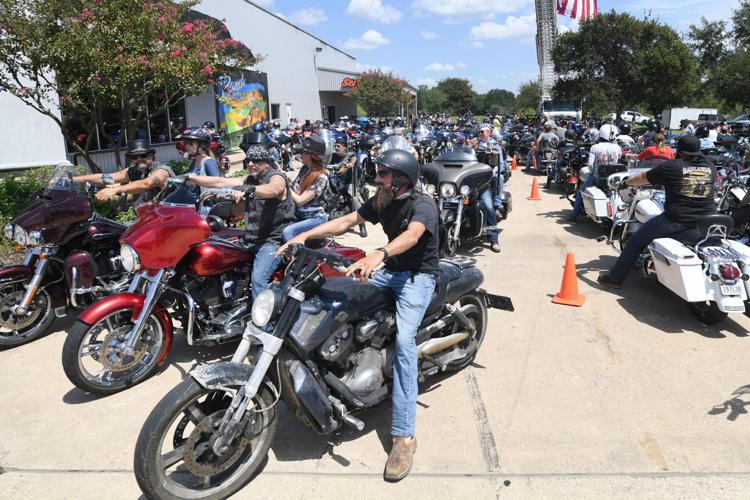 5th Annual 9/11 Memorial Ride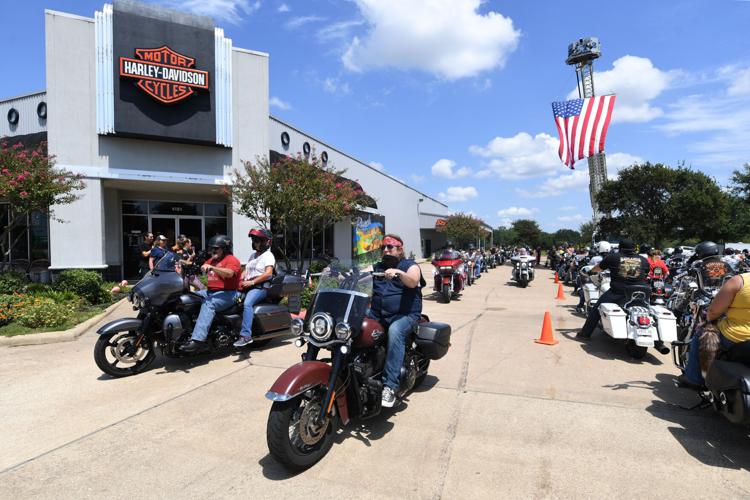 5th Annual 9/11 Memorial Ride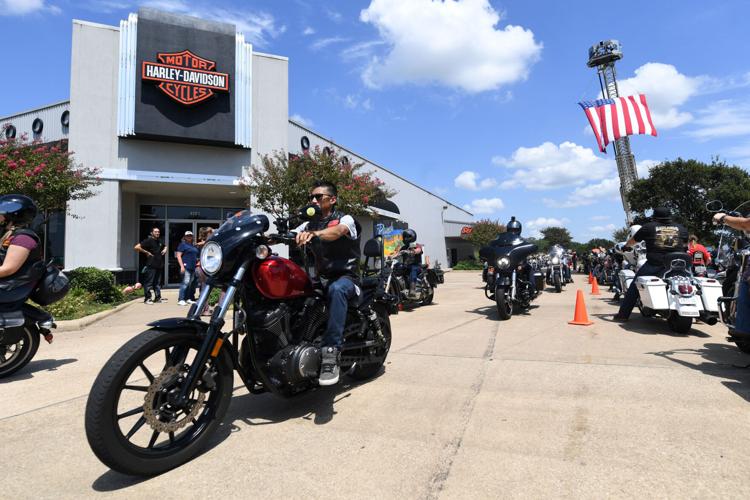 5th Annual 9/11 Memorial Ride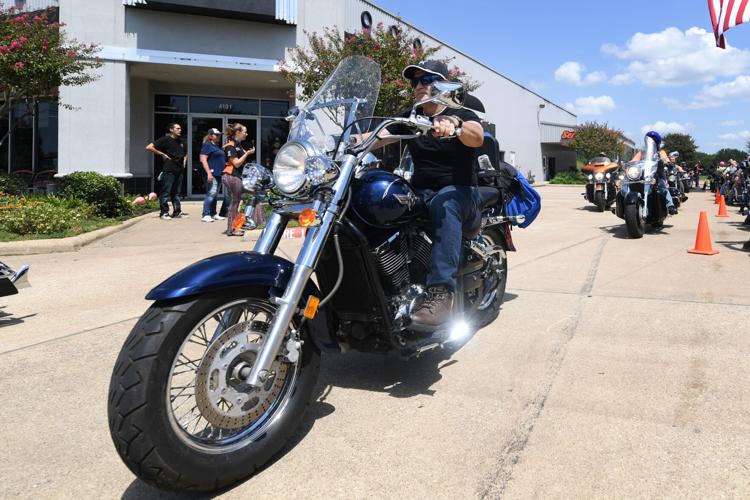 Get local news delivered to your inbox!
Subscribe to our Daily Headlines newsletter.