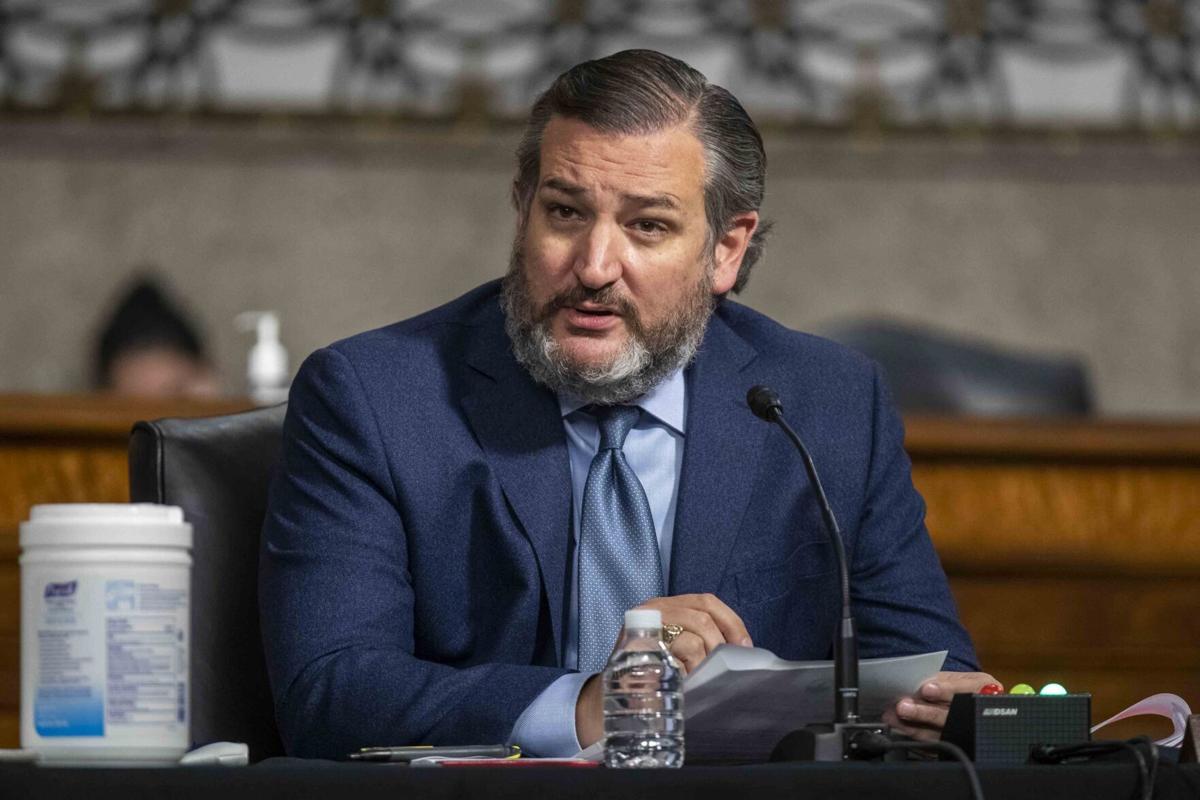 U.S. Sen. Ted Cruz discussed his thoughts on how to handle the COVID-19 pandemic and other topics during a Wednesday visit to the Texas A&M Bush School of Government and Public Service.
Cruz toured the school and spoke with students about jobs and economic growth among other matters before meeting with local reporters to answer questions.
When asked what he thought should be done about rapidly rising COVID-19 cases, hospitalizations and deaths, Cruz encouraged vaccines but said he does not want to see any type of mandates.
On Wednesday, 25,184 new cases of COVID-19 and 286 virus-related deaths were reported in Texas. The total number of COVID-19 cases reported in the state was more than 3.1 million, according to state figures. State officials said 57,524 Texans have died of COVID-19 as of Wednesday. As of Wednesday, state data shows that about 58% of Texans aged 12 and up have been fully vaccinated.
"We will continue to deal with this pandemic and we're making progress," he told reporters. "We will get through it. I think we should do so in a way that protects the vulnerable but also protects individual freedom. We should not have mandates. We should not have vaccine mandates. We should not have mask mandates. We should not have vaccine passports. If you want to get a vaccine, you should. If you want to wear a mask, you should. But we shouldn't have the government forcing people to make those decisions against their will."
Though he said that COVID-19 is a serious disease that has "taken far too many lives," Cruz criticized past governmental decisions that were made in an effort to stop the spread of COVID-19 such as closing some businesses. Early on in the pandemic, local officials and others across the state were closing places such as bars and restaurant dining areas to prevent spreading the coronavirus.
Cruz said he thinks that closures led to major problems for people's livelihoods and mental health. He also expressed concern about school closures, noting that many students are falling behind.
The White House recently sent a request to Congress for $6.4 billion to be spent on Afghan resettlement efforts following the U.S. ending its military effort in Afghanistan, as explained in USA Today. When asked about the topic, Cruz said that he will have to evaluate the proposal on its merits and does not know the specifics yet.
Cruz criticized the way that the U.S. left Afghanistan saying that there was not much of a plan for how to evacuate Americans there and Afghans who had assisted the U.S. throughout the last two decades. He said that the U.S. should have assisted in evacuating Afghans to a "neutral, safe third country." Cruz went on to add that he thinks that the U.S. should not welcome Afghanistan refugees without rigorous security vetting.