An area nonprofit is focused on providing various forms of support to the hundreds of custodial, dining and other support staff working at Texas A&M University.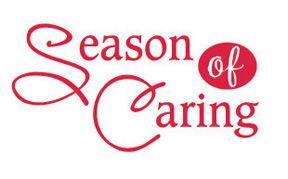 Recent Aggie graduate Max Gerall is co-founder and CEO of the REACH Project, an organization that looks to lift up these staff members through conversation, social media and logistical support. To further its mission, REACH has hosted health fairs and appreciation events where Gerall said students and staff members have the opportunity to get to know one another and students can express their gratitude for the oft-unheralded work the staff members do.
"My strategy is to create a groundswell — to get as many Aggies involved in this as possible," he said. In time, Gerall said, the organization's goal is to start a housing village in north Bryan as a response to affordable housing challenges in the area.
A member of the A&M Class of 2018, Gerall said that during his freshman year, he befriended Sbisa Dining Hall cashier Melissa Martinez, whom he and many others refer to as "Mrs. Melissa."
"Every single day, she was just a beacon of life — happy as all get out — and was excited to see me and ask me how my day was," Gerall said. He said that in September 2016, Martinez shared with him a story about the housing hardships another support staffer and her 9-year-old daughter were going through.
"It just devastated me and broke my heart," he said. Following that conversation, Gerall said that he spent six to eight months interviewing about 170 support staff workers in myriad parts of campus. He wanted to learn about their lives, their needs and their hopes, Gerall said.
"These individuals bend over backwards to clean up after us, feed us and take care of the things that we break on a daily basis, and no one was taking care of them. I knew, as an Aggie, that we could do better and that we had to do better," Gerall said.
Gerall said that the REACH Project officially became a 501(c)3 nonprofit in early 2018.
In a recent interview, Martinez praised Gerall and the students involved with REACH.
"Max would come in there almost every day, and we would get to talking. Over time, we became really good friends, and it just grew from there," Martinez said. "Max and the others are trying to help and give back — and to help people who need it."
Gerall said that as he talked with staff workers, he found that many faced challenges related not only to affordable housing but also access to health care, education, affordable child care and more.
REACH partnered with a number of Texas A&M departments for a recent health fair, Gerall said, that helped community members receive flu shots and health information and resources. REACH also hosted a housing design competition and hosts community meetings at a local church where support staff workers can share their stories, needs and hopes.
"The community meetings are platforms for them to be heard. We sit and listen to their desires, pains and needs, and then we act on those," Gerall said. "Those are what's driving us forward, rather than us just coming in and telling them what we think they need."
One of the REACH Project's initiatives is its Aggie Spotlight series on Facebook. The organization features an A&M support staff worker by sharing a Facebook post that includes a photo, a few facts about the individual and some of his or her favorite things to do. A recent Aggie Spotlight post featured Leslie Tennel, who works at Aggie Express and loves to watch her grandson play football.
Gerall said the posts are another opportunity for the Aggie community to get to know support staff members more fully. Staff members report an uptick in greetings from students and others on campus after being featured, Gerall said.
Kirby Baber, a junior at Texas A&M, said the Sept. 24 health fair kicked off her involvement with REACH. Baber said she plans to become a doctor and described herself as passionate about bringing health care and information to the general public.
"REACH is interested in not just working on one symptom but treating the root cause," Baber said. "It embodies the values that Texas A&M sets forward. It sees a group of people in the A&M support staff, and we want them to feel seen and known and loved."
Baber, who is from The Woodlands, said hearing from Gerall and another REACH leader about the organization motivated her to increase her volunteer involvement.
"When they started telling me about how the REACH Project got started, I knew I had to get involved," Baber said. "It really is an endeavor that is by Aggies and for Aggies. It creates so many ways for this community to step up and get involved — and there is nothing more Aggie than that."
Get local news delivered to your inbox!
Subscribe to our Daily Headlines newsletter.