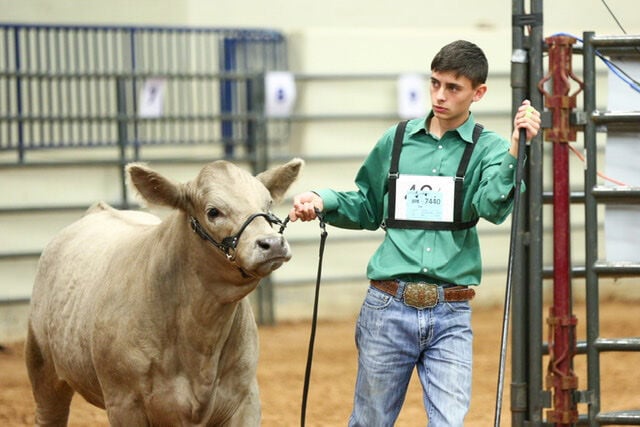 It was never a question of if Tyler Towns would get involved in ag, but when. For the Rudder High School FFA senior, that moment came in elementary school when he joined the Junior FFA program.
Towns joined the Rudder Junior FFA program in fourth grade, and his grandfather bought him his first calf to show. Agriculture runs in his family, he said. His mom showed cattle in high school and his grandfathers on both sides own cattle and acreage.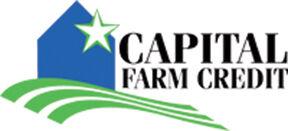 "Agriculture's been deep rooted in my family for a while," he said.
In addition to showing heifers since fourth grade and steers since fifth grade, Towns has also been involved in FFA leadership as treasurer of the Rudder chapter and also through events, such as livestock judging, chapter conducting, ag issues and soil stewardship speaking.
Outside of FFA, he also served on the Texas Junior Brangus Breeders Association director board and is president of the Rudder National Honor Society chapter.
Through these opportunities, he has learned the importance of punctuality and how to conduct formal meetings. Then, with his animals, he has learned responsibility because it falls on him to make sure they are fed, watered and taken care of.
"It teaches you to care more about something else than just yourself," he said. Rudder FFA ag teacher Michelle Vasbinder said she first met Towns when he was a middle school student in the Junior FFA program and has seen him mature into leader.
His enthusiasm and positivity have been a constant in the years she has known him, she said.
"It's a rare occasion to find him in a bad mood, and that's not just in ag," she said. "… He's always that kid that's positive and happy and sticks out amongst the group."
It is his kind of personality that attracts other people to join the FFA chapter, she said, as younger members of the junior or main chapter are drawn to him.
She described him as a reliable, enthusiastic and dependable leader, saying he is always the first to volunteer not because he has to but because he has that enthusiasm.
His love of ag has grown into a dedicated passion, which is what it takes to change the industry, Vasbinder said.
Fellow ag teacher Kacie Marchant said Towns is willing to say something if it means positively impacting the agriculture industry or the next generation.
Marchant first met Towns when he attended his first Rudder FFA meeting in 2012 when she was a student at Rudder High School and Towns was in the Junior FFA program, she said.
"He walks in with his dad; they're talking with [Rudder FFA ag teacher Larry White], and then I asked Tyler if he wanted to come join the rest of the kids in the meeting, like high schoolers," she said. "… He happily walked into this room full of high schoolers no problem, no issue and just jumped right in."
His ability to fit in with any group he is with is still true today, Marchant said.
Vasbinder said he has come full-circle now helping welcome younger students into Rudder FFA.
"He's the one that gathers them around and makes sure that they're involved in the activities and stuff when they're present at meetings," Marchant said.
In the future, Towns said, he wants to help teach others about agriculture. He plans to study biomedical sciences and have a career in genetics in the cattle industry, possibly operating his own genetics company. After that phase of his career, he said, he would like to become an ag teacher.
"I've always known I wanted to do something to help people and help change lives, but I've never really known what exactly that was," he said. "From a young age, I wanted to be a veterinarian, and then recently, I think I've decided I want to go out and be an ag teacher and teach people where their food comes from and how their food is handled and prepared and why agriculture is so important to everyday life."
He advocates for agriculture because without it, he said, "We wouldn't be able to live and thrive as a community."
A scholarship, he said, would help ease his worries about his attending college being a burden on his family.
Vasbinder said she is proud of what Towns has accomplished and is excited to see what he does for his community and the ag industry.
"He has grown into quite a leader," she said.