Rudder High School senior Austyn Peacock grew up on horses and around rodeos, but she did not know about FFA until getting to high school.
Peacock, the daughter of a bull rider and a barrel racer, has traveled throughout the country going to rodeos with her family and to compete in barrel racing and pole bending.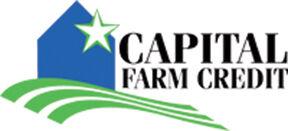 She spent four years in competitive dance as a child after she was bucked off a horse at the age of 4. However, her heart was not in it, she said, and she convinced her parents she was ready to get back into horses.
"I couldn't even think about doing anything else rather than riding horses," she said.
Then, she said, a friend suggested she try FFA as she got to high school.
"So I did, and that was the best choice I've ever made in my entire life," Peacock said.
It was through Rudder FFA's public relations team that she found her passion.
"That is where I found my spark, honestly," she said. "I love public speaking. That's what I'm going to college to do."
Peacock plans to attend Texas Tech University to study agricultural communications and also get teaching certification to continue educating people about ag.
A scholarship would help relieve some of the stress of continuing her education and pursuing her dream, she said.
During her four years in Rudder FFA, she also has participated in horse judging, along with the principles class, chapter conducting, horticulture, small animal management, cotton judging, floral design, wildlife and a veterinary medicine classes.
Ag ranges from grass to food to clothing, she said.
"You are affected by ag, and you hold a special place in this because anything you do can affect the outside world, and all that has to come back to ag," she said.
Peacock's ag teacher, Michelle Vasbinder, said Peacock's positive, enthusiastic personality is part of what makes her a strong leader, saying people "cling" to that. Peacock has served as chapter secretary and Brazos Valley district president and currently serves as the Rudder FFA chapter reporter.
Peacock's personality also helps attract people to the FFA program and inspire them to get involved, Vasbinder said, noting Peacock has been part of the program's annual outreach event at elementary schools every year it has been held.
"That brings our younger generation to see what ag is all about," she said. "We might have a couple new rodeo stars in the making because of our elementary school night [when] she helped them learn how to rope."
Not only does Peacock demonstrate roping, she does so with one arm. Peacock was born with a full right arm, but her left arm ends just below her elbow.
As a leader, Peacock said she uses her situation as a way to encourage other students that they can get through their situation stronger and demonstrate how.
"I have been the kid that has been bullied; I have been the kid that has been thrown down in the dirt and stepped on because people don't think I can do anything," she said. "I've had to step up and show people that no matter what, you can do it as long as you put your heart and mind to it."
Peacock said she finds it funny to see people realize she has one arm as she is roping or getting ready to compete.
"There's kids out there that say 'I can't. I can't. I can't,' and in my house, 'I can't' is not a word," she said. "Those are not words that we're allowed to use in my house."
Gallery: Chuck Norris turns 81 today. Here are some photos of him through the years.
Chuck Norris Belt Ceremony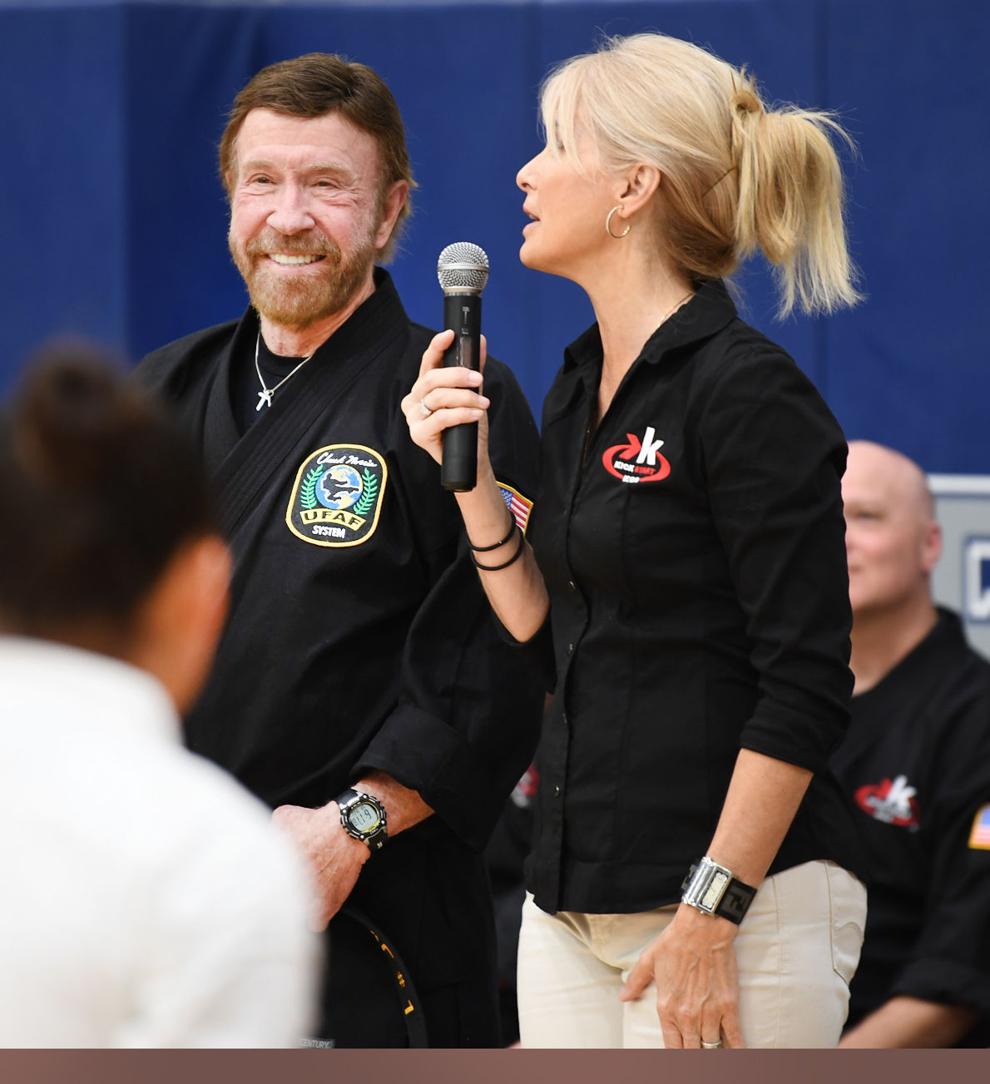 President Bush and Chuck Norris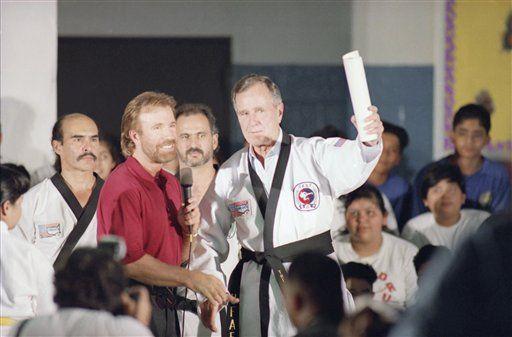 George H. Bush and Chuck Norris
CForce Bottling Company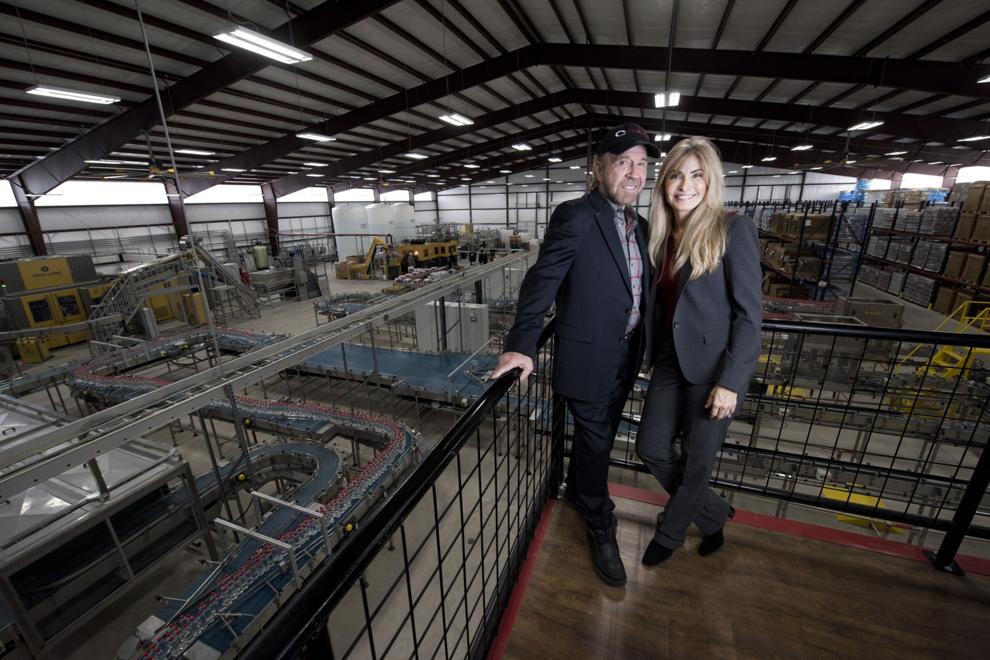 CForce Bottling Company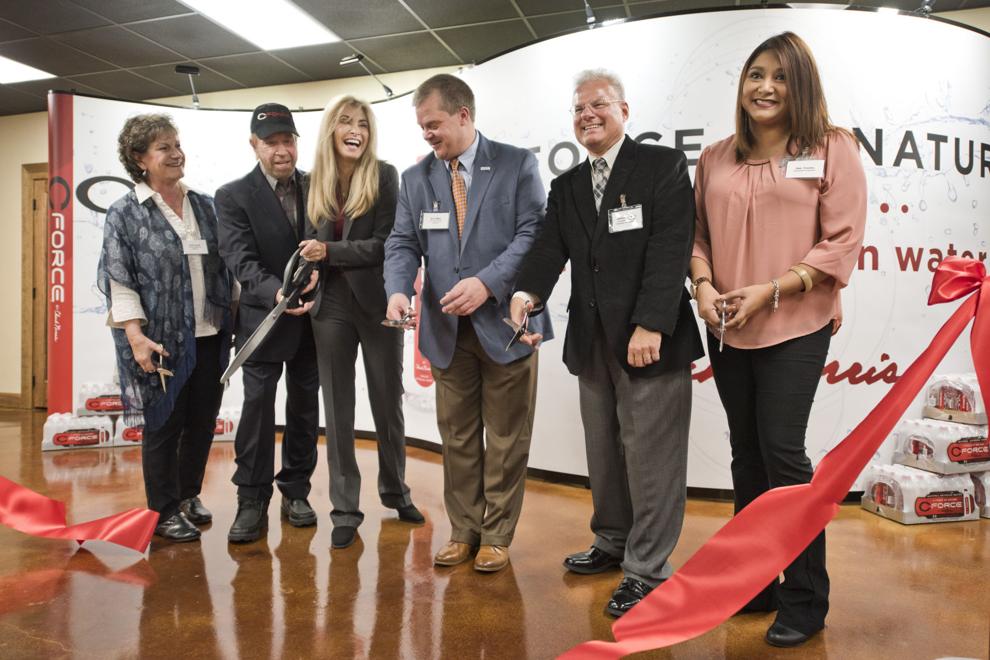 CForce Bottling Company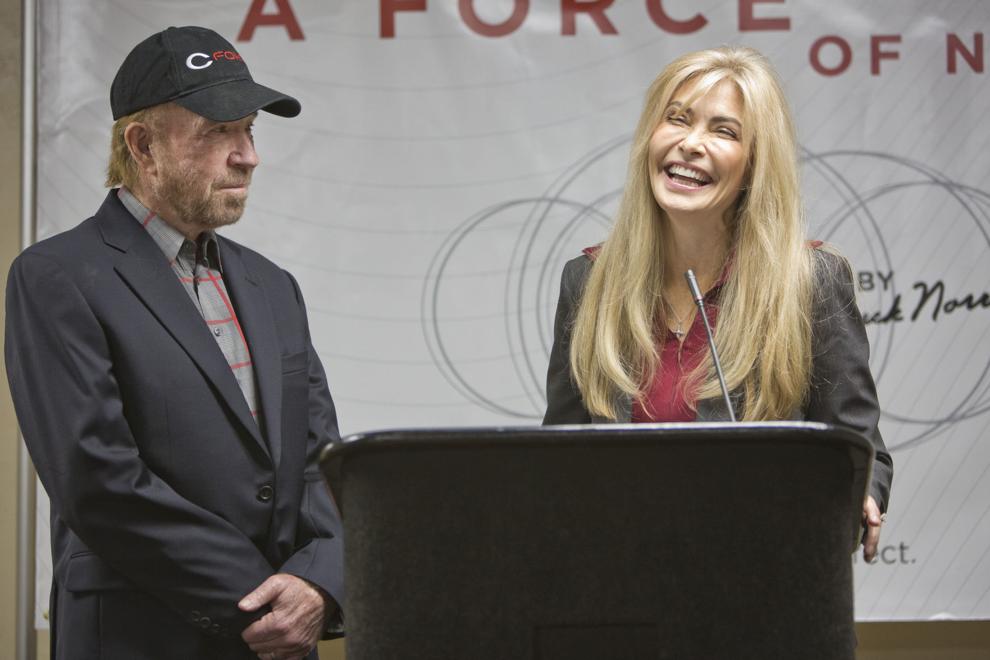 CForce Bottling Company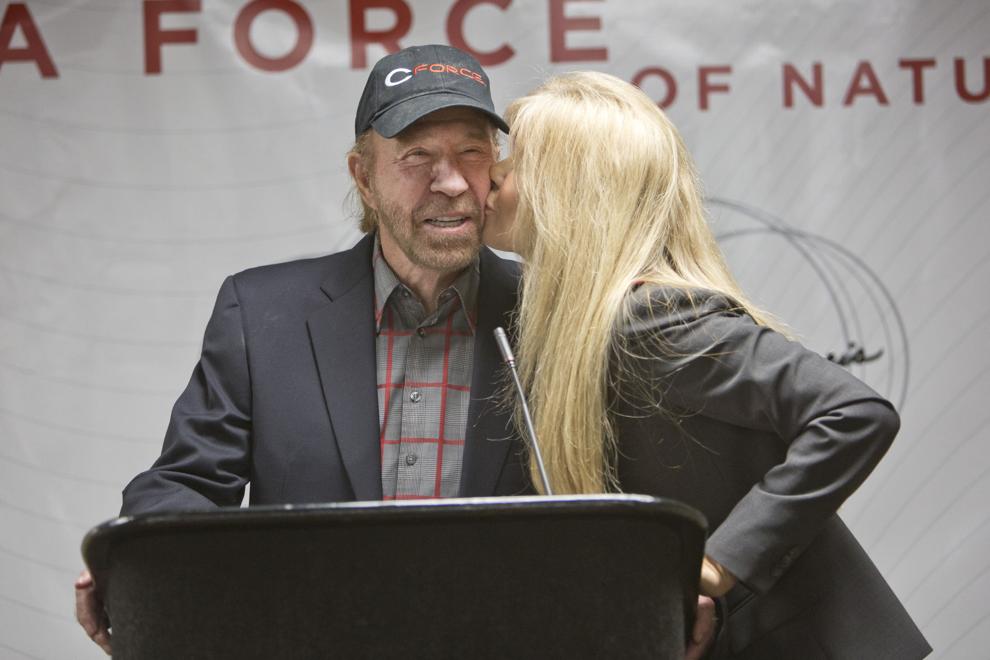 CForce Bottling Company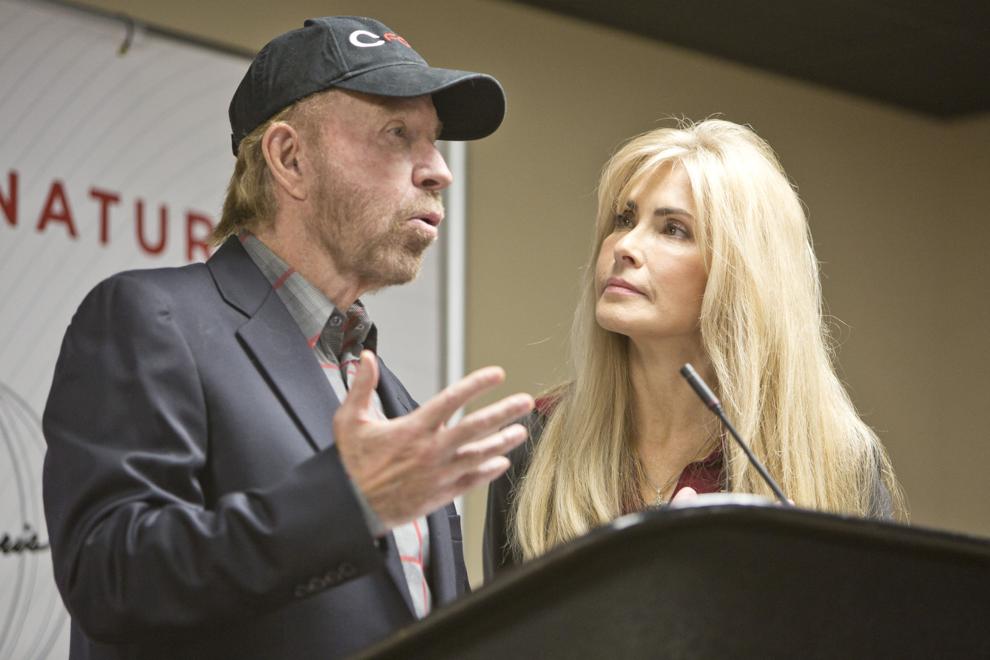 CForce Chuck Norris 5K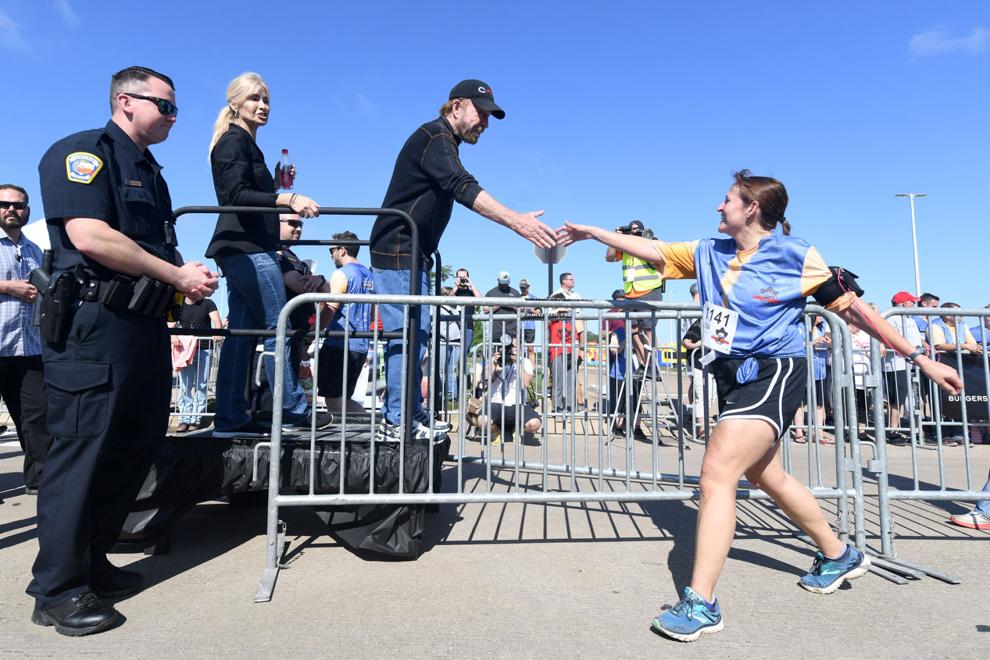 Chuck Norris Belt Ceremony
Chuck Norris Belt Ceremony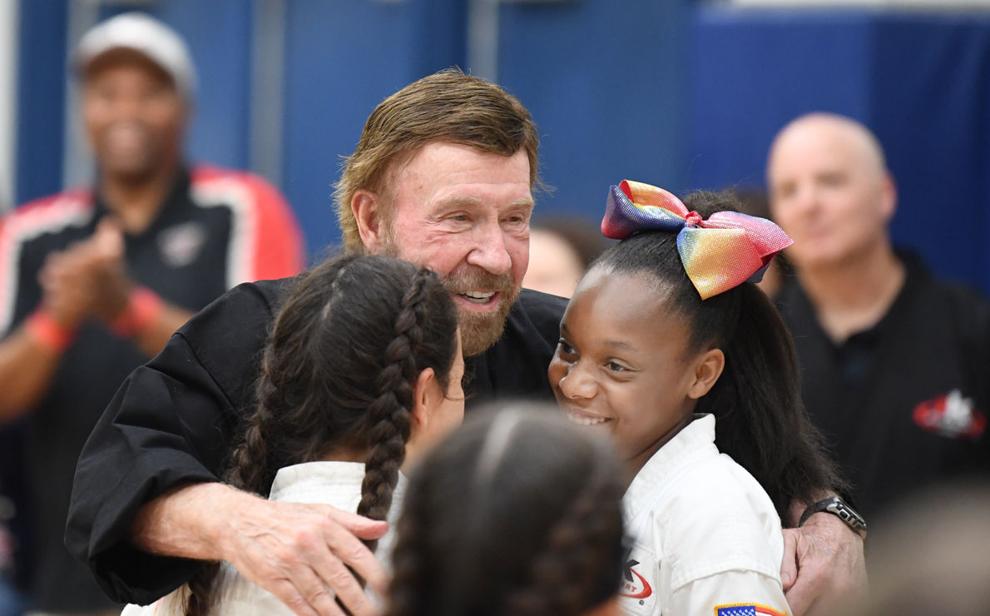 Chuck Norris Belt Ceremony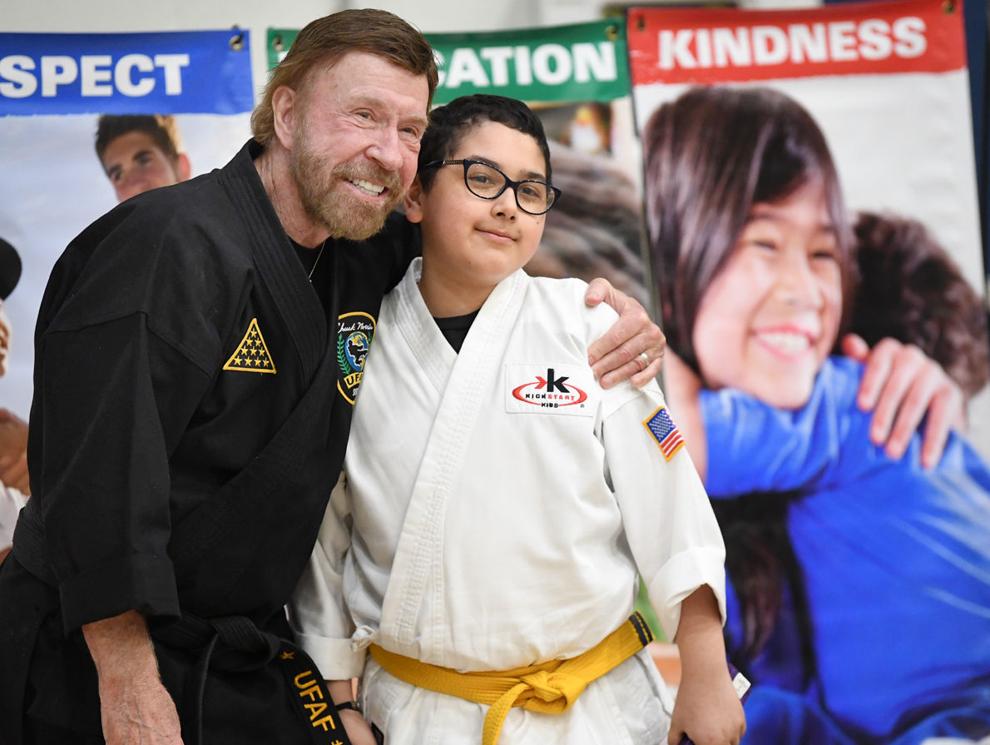 Chuck Norris Belt Ceremony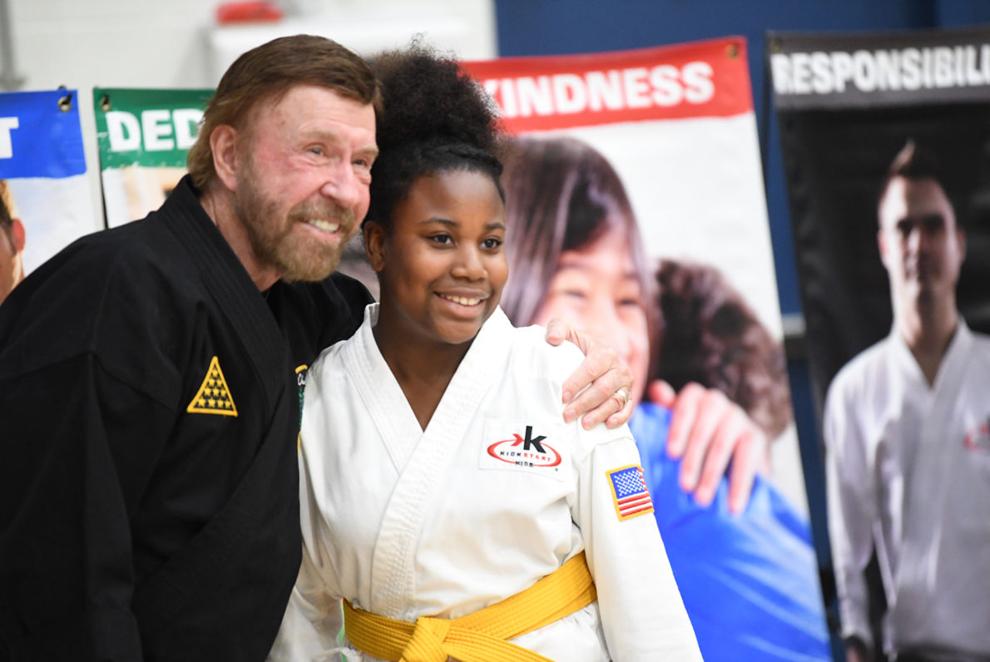 Chuck Norris Belt Ceremony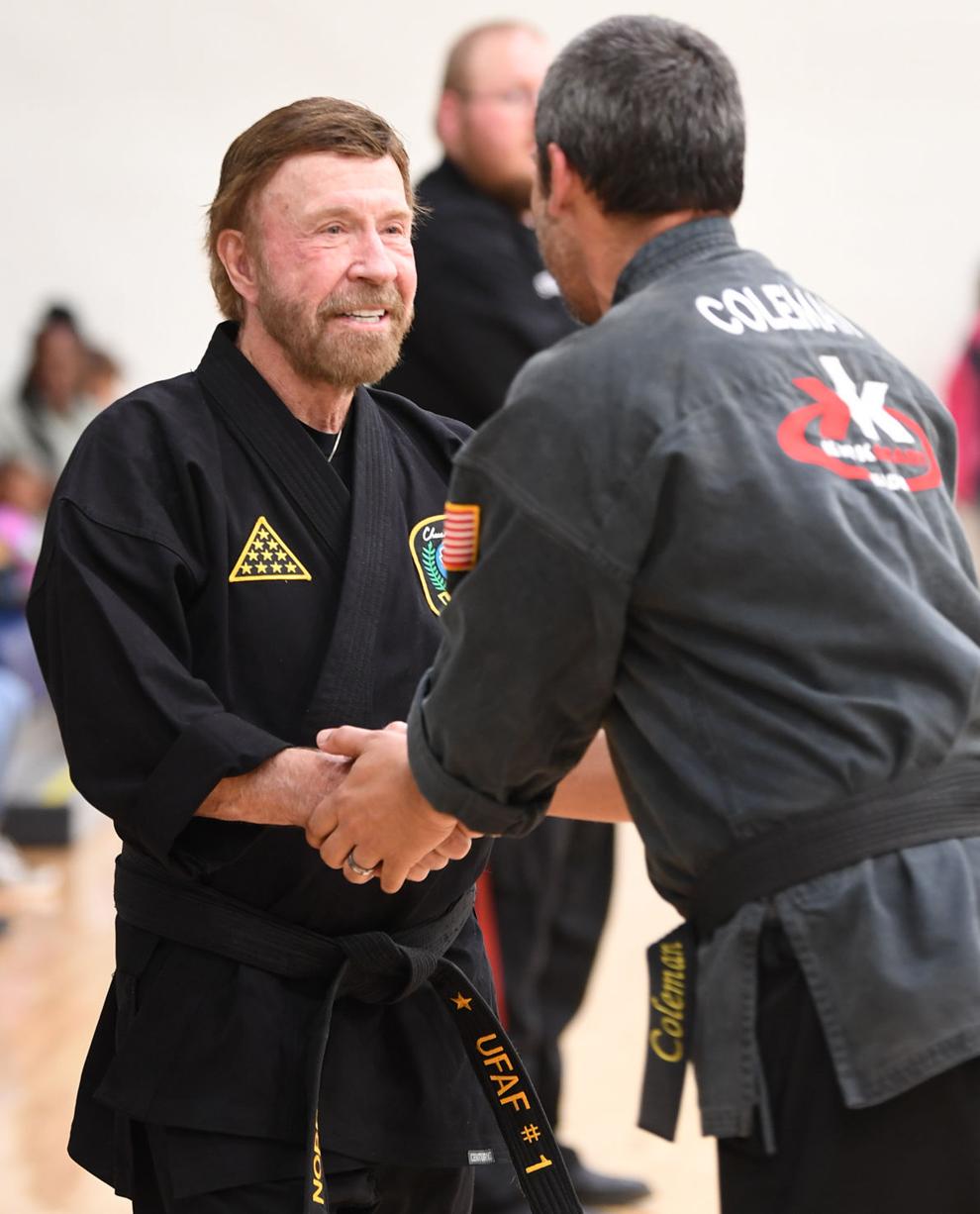 Chuck Norris Belt Ceremony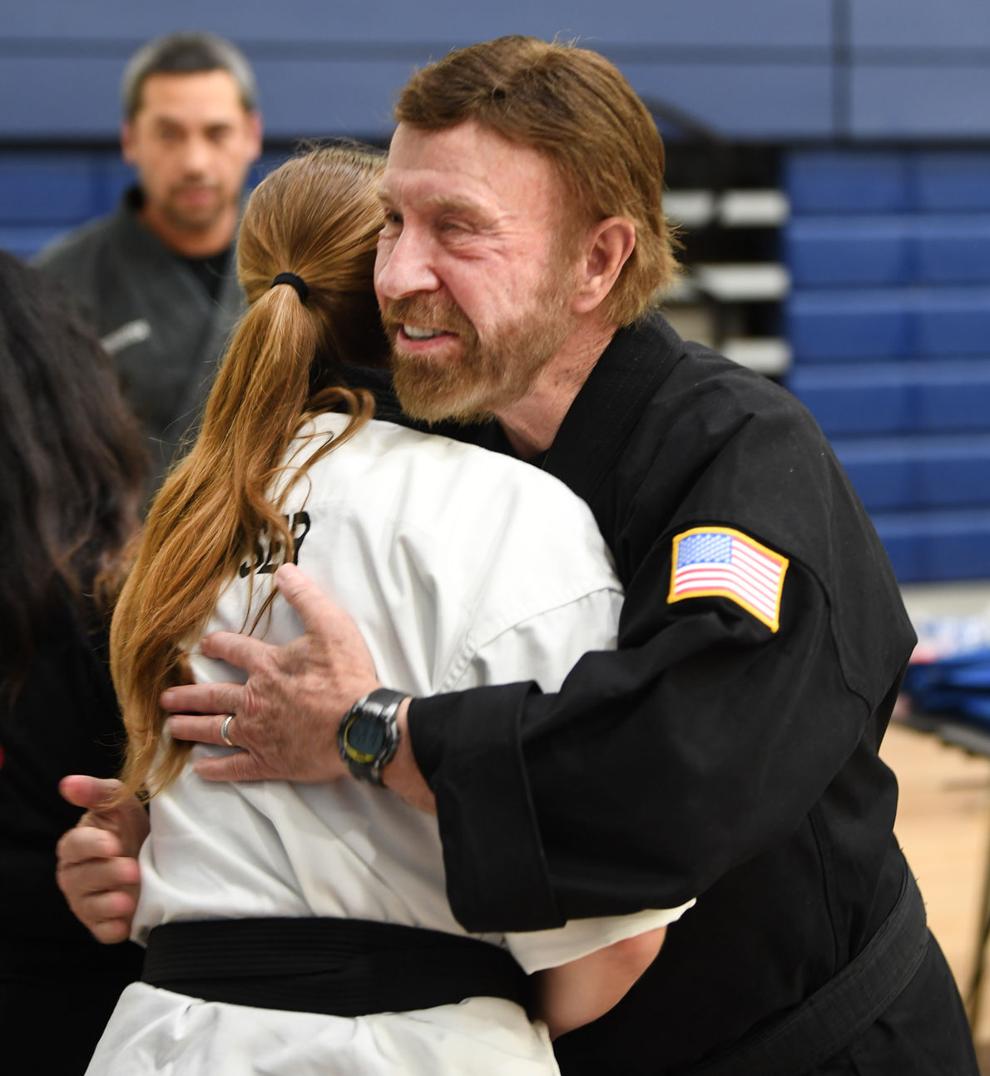 CForce Chuck Norris 5K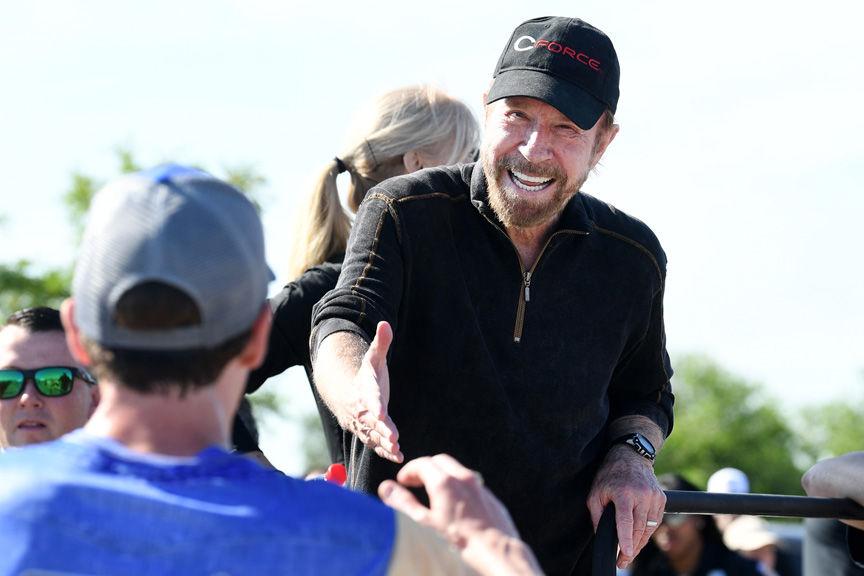 CForce Chuck Norris 5K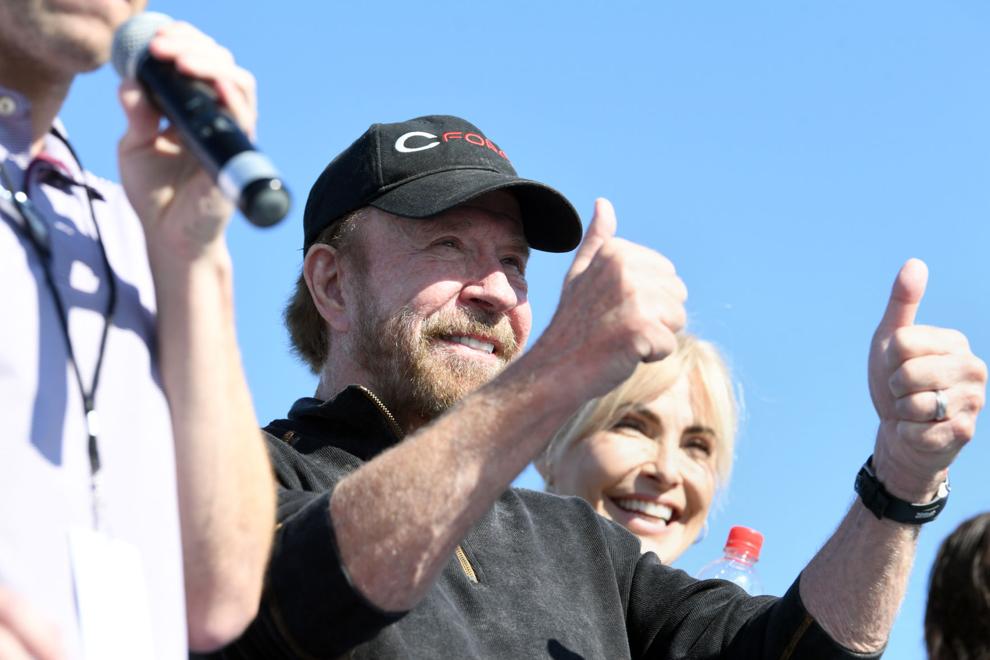 CForce Chuck Norris 5K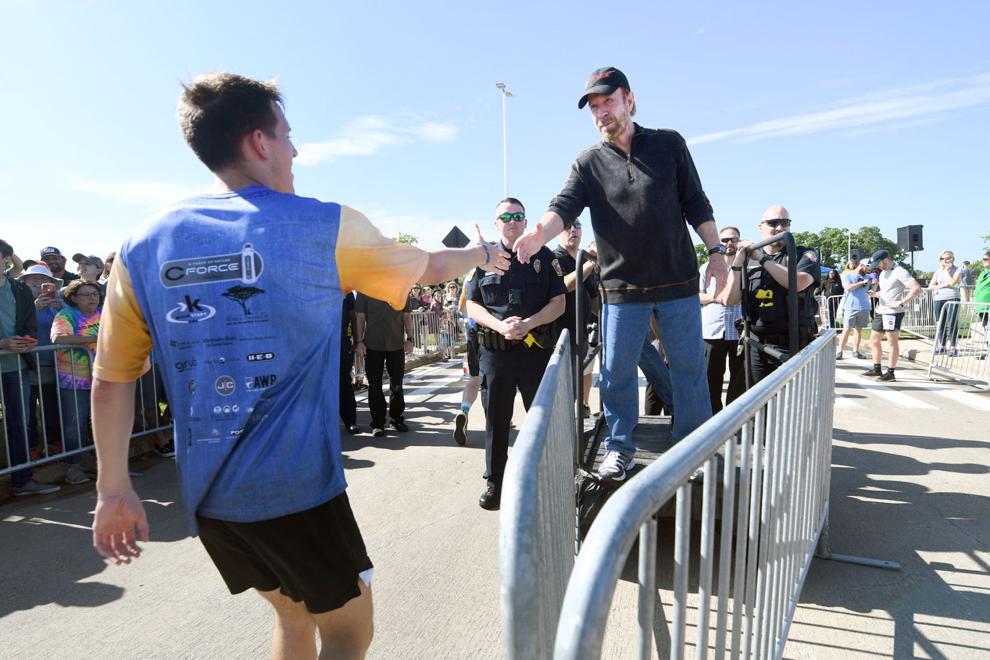 CForce Chuck Norris 5K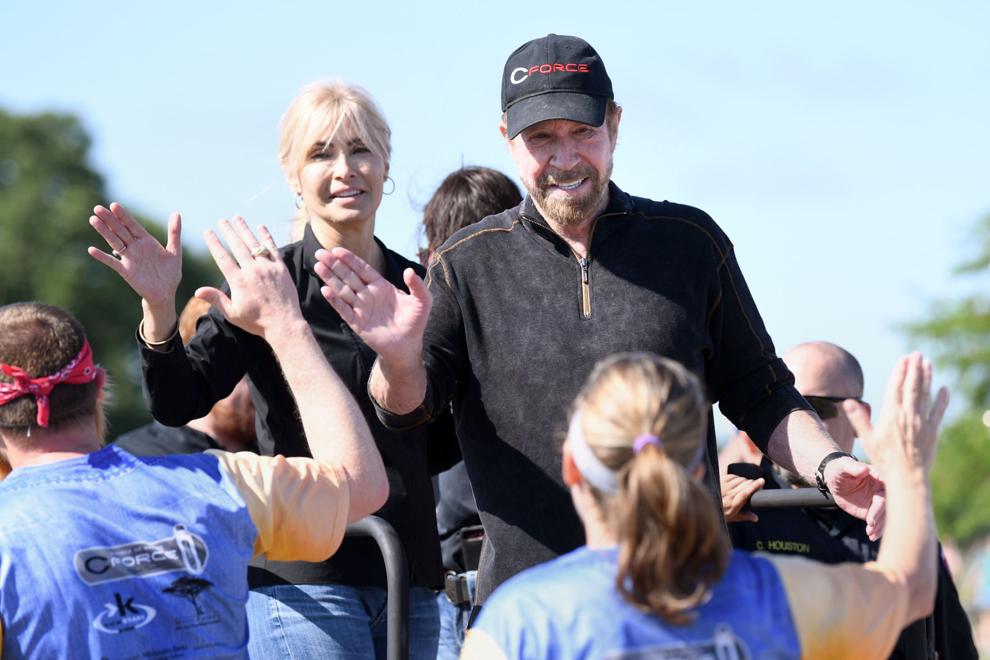 Chuck Norris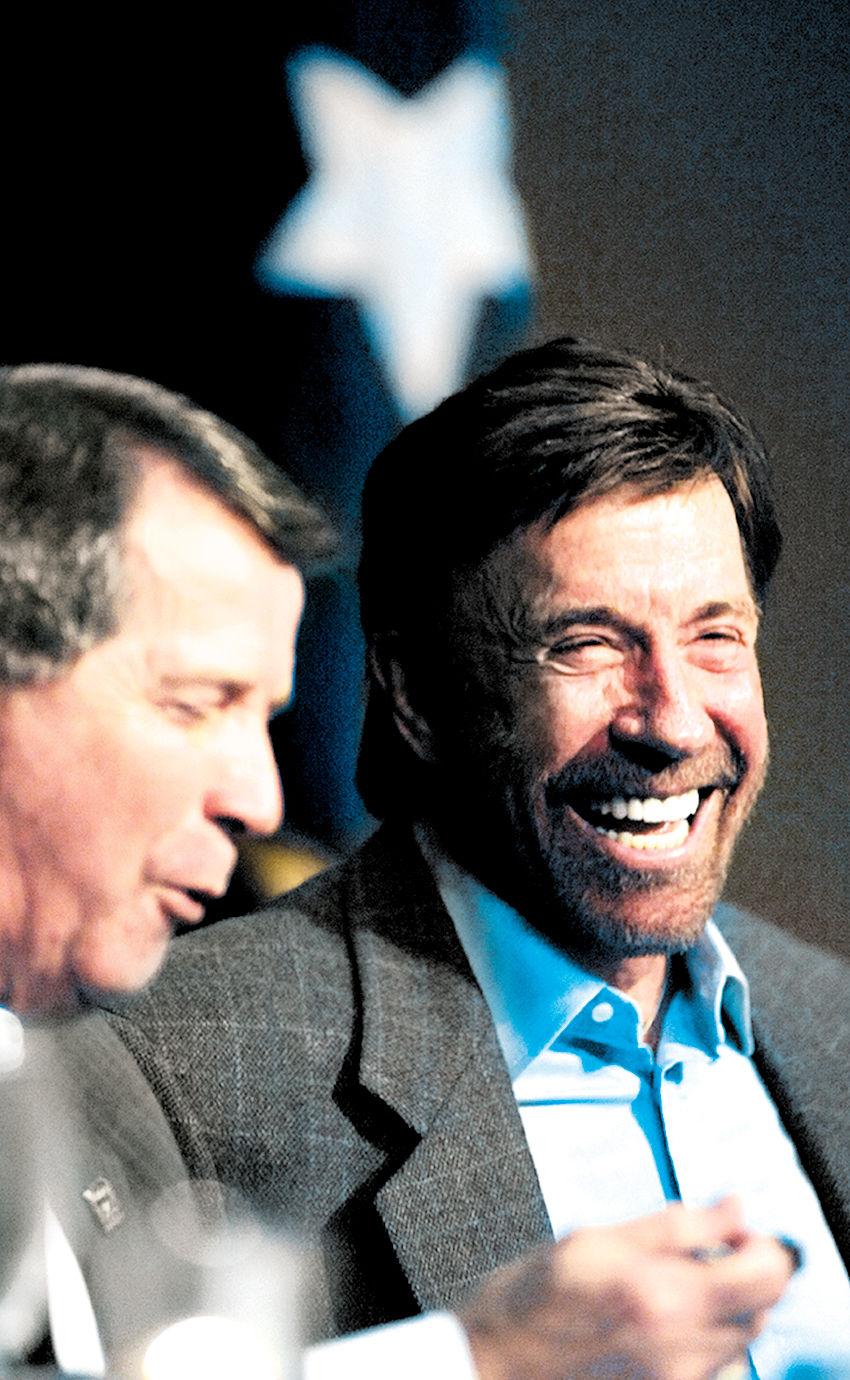 Hungary Christmas Charity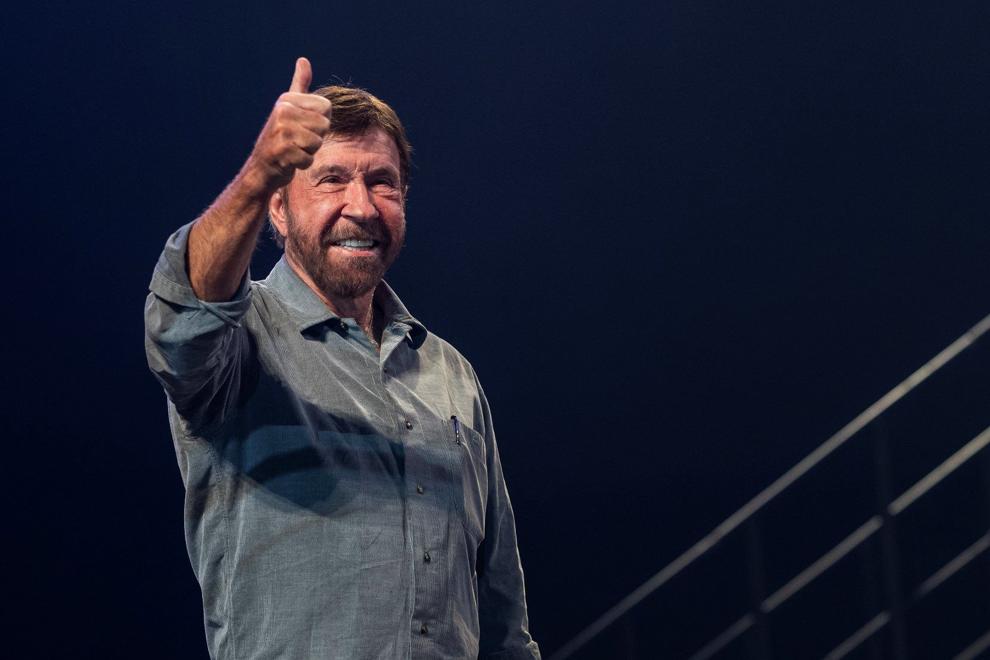 Chuck Norris honored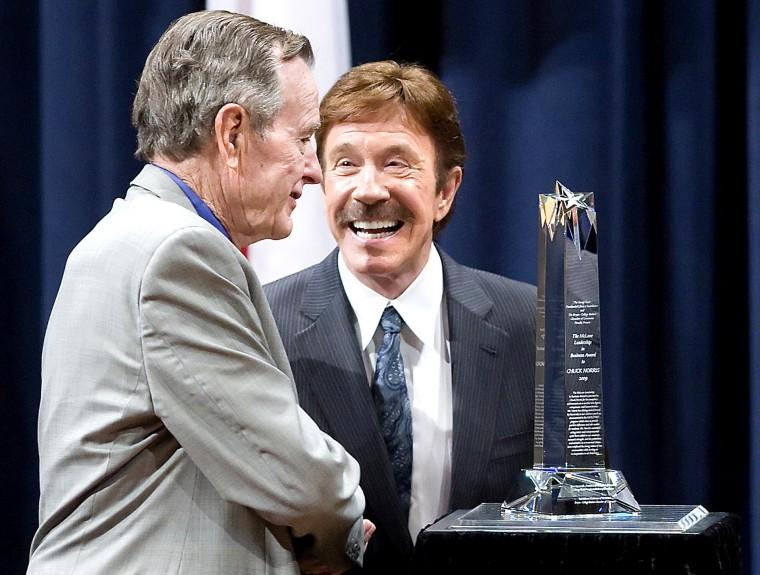 Chuck Norris and George H. W. Bush