Rudder High School senior Weston McElroy grew up around agriculture, but it was not until he and his family moved to Bryan from Virginia that he took a more active role in the industry.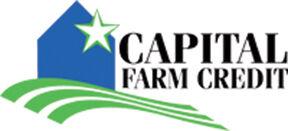 He was always at the barn and would watch from the side of the ring as his dad judged shows in the Midwest, McElroy said. Then, a trip to the Brazos Valley Fair and Rodeo with his parents turned his attention to showing animals.
He began participating in Brazos County 4-H in middle school showing lambs, and he enrolled in his first ag class when he began attending Rudder High School. He has since added goats and chickens to his animal projects.
Both 4-H and FFA have taught him leadership, as he has held officer positions in both organizations. Over the past six years, he said, he has learned more about working together with a group, voicing his opinions, listening to other people, leading groups and advocating for the agriculture industry through education and community service projects.
The experience that has impacted him the most, he said, is his involvement in a YGB Livestock showmanship clinic, where he served as a counselor throughout the summer, traveling to nine states and working with about 800 kids on showmanship with their sheep.
"That whole experience really opened my eyes," he said. "I got to work with a special needs little boy at one of the camps, and that really widened my vision for this agriculture industry, seeing that little kid's passion for just showing lambs and being able to help him."
The opportunity showed him how anyone can be involved in the agriculture industry and the experience is not limited to one path.
"It's really humbled me being able to go into the ring and seeing those other kids watching me and just being a role model for other kids, being able to help kids learn just like my mentors taught me," he said. "A lot of my mentors taught me just to give back and not focus on yourself. That's what this summer's really taught me. It's opened my eyes and really humbled me to see the agriculture industry in a different way."
Rudder FFA ag teacher Michelle Vasbinder recalled seeing a post on Facebook from the mom of the boy McElroy helped during the showmanship clinic.
"The mom posted that her kid and she has never felt more involved and more accepted in anything. I think that's a true reflection of his character," she said. "He loves the ag industry; he loves people, and he really truly has a heart of gold. I think that story in itself is a very good representation of Weston as a student and really, truly as a person. He's a very well-rounded gentleman."
That welcoming and accepting personality translates to the classroom, Vasbinder said.
"We want our kids to feel Rudder FFA is home," she said. "He does a really good job of inviting them to be a part and make them feel a part."
As an officer, fellow Rudder FFA teacher Kacie Marchant said, McElroy always makes sure to get input from other organization members and thinks of creative, fun ideas to engage younger students.
"No matter what task you give him, he's enthusiastic and literally will hop around promoting whatever activity it is or accomplishing whatever task is in front of us," she said.
With his background in the industry with his parents, Marchant said, McElroy understands what a person can get from being involved in ag organizations and wants to share that with other students.
"He truly has a heart of gold and a passion for agriculture and a passion for FFA and a passion for other kids in this industry and wanting to help them find their place and get involved," she said. "He understands the value of that."
In the future, McElroy said, he hopes to attend Texas A&M to study animal science and then attend Virginia Tech to earn his Ph.D. in nutrition. The scholarship would go toward his college fund, along with any funds he earns from shows.
His goal is to become a nutritionist or raise show lambs, but he does not want to stop helping kids in some capacity, either in clinics or as an extension agent.
"[Agriculture] provides opportunities to kids," he said. "It provides them a future. Kids can have a future in agriculture. Also, agriculture is important because it's basically the livelihood of our nation at this point. We rely on farmers to provide us food, and we try to give back to them as much as possible. I would also just tell them that agriculture is kind of a livelihood."