Note: This list was published in the June 10 edition of The Eagle and reflects the names of students submitted by each school named to honor rolls for the sixth six weeks of the school year.
First Grade: Kylin Clyburn, Nate Collier, Tatum Dempsey, Penelope Dunton, Carson Evers, Emmett Fellers, Bryce Fuller, Chandler Green, Jaxton Hancock, Olivia Harper, Saige Hartzell, Mallorie Haveman, Claire Jacobus, Sam Jenkins, Connor Johnson, Lydia Koenning, Tatiana Murphy, Mason Newcomer, Luke Parks, Lawson Parrish, Morgan Patton, Charlotte Ruddell, Lauren Saunders, Tyson Schuett, Charlotte Sebesta, Tessa Tubbs, Abigail Venable, Blair Wolfshohl, Parker Young
Second Grade: Easton Bock, Abigale Bowersox, Sophie Colato, Grace Collins, Claire Cooper, George Gibson, Maggie Haveman, Addison Hazlewod, Alexis Hurt, Cate Lima, Addison Markert, Sarabeth McKnight, Will McManus, Annie Middleton, Ashby Neagle, Clara Palomo, Kamryn Pearson, Ada Powell, Olivia Taylor
Third Grade: Kyle Abrameit, Jarah Alvarado, Andrew Ateek, Weston Bethancourt, Jaxon Carnes, Coltin Clyburn, Court Daigneault, Tyler Dempsey, Owen Fellers, Grace Fritz, Hays Griffin, Lorelei Hadley, Whitley Hall, John Huggins, Seth Jenkins, Jack Koenning, Blake Lozano, Aleen Mamigonian, Major Newcomer, Ashley Patton, Olivia Kate Ruddell, Alexis Stepan, Addie Taylor, Colton Thompson, Brock Thrift, John Venable
Fourth Grade: Savannah Barnwell, Katie Becker, Brynlee Binford, Bonnie Brown, Andrea Colato, Zeta Cook, Hudson Kennedy, Amelia Penionzhkevich, Grant Pickens, Bennett Powell, Sophia Restivo, William Saunders, Karson Scarmardo, Paxton Spaw, Myles Taylor, Landon Tjoelker, Davis Wall, Allie Yee, Lily Zamora
Fifth Grade: Noah Ateek, Kelsey Ball, Lawson Bethancourt, Ella Bock, Ava Boehm, Bryleigh Burtin, Landry Daniel, Clara Diaz, Raven Hartzell, Jency Heifrin, Aubrey Jackson, Holton Kennedy, Hope McManus, Andi Neagle, Hunter Powers, Annie Reed, Heath Russell, Laurel Saxe, Ashby Sebesta, Kinsley Sisson, Sydney Wall, Willa West
Sixth Grade: Kandace Albin, Nathan Bethancourt, Berklee Binford, Lorelai Browne, Molly Burrow, Slaton Caffey, AJ Diaz, Andrew Gill, Macie Hanna, Reed Jackson, Kamden Komar, Lola Madden, Emma Murphy, Jude Perkins, Rylie Restivo, Samuel Seabolt, Avery Stark, Ramsey Wright, Reagan Young
Seventh Grade: Michael Ball, Grant Boehm, Tyler Burtin, Joshua Caraway, Caronlina Daigneault, Lillian Davis, Levi Heifrin,, Makenna Johnson, Rylee Kinnard, Lauren Parks, Camille Powers, Addison Russell, Jonny Salwen, Micah Saxe, Colin Weaver
Eighth Grade: Kennedy Albin, Emily Brown, Luke Cantrell, Connor Daigneault, Drew Discher, Brenna Dorman, Julia Gay, Truett Goodyk, Trinity Jackson, Abby McReynolds, Chloe Murr, Addy Neagle, Isaiah Perkins, Tate Porter, Justin Pulnik, Skylar Reed, Charlotte Riordan, Caleb Sebesta, Morgan Spaw, Elijah Tong, Waverley West, Emily Williams, Grace Young
Ninth Grade: Emily Angerer, Catherine Brantley, Carson Browne, Matthew Carraway, Cara Beth Coleman, Parker Dudley, Claire Dunn, Sydney Goen, Jack Hanna, Connor Higginbotham, Brooke Jacobus, Benjamin Lemons, Emily Lewis, Laney Mitchell, Walker Moore, Kyle Patterson, Caroline Powers, Diana Riley, Sol Seabolt, Parker Spears, Emily Sullivan, Keaton Weiser, Cate Wright
Tenth Grade: Ryan Burtin, Daniella Diaz, Emma Garner, Hannah Gill, Reilly Hartis. Ally Hernandez, Hayden Lutz, Tyler Prince, Millie Reed, Emma Grace Van Norman, Luke Weaver, Greg Young
Eleventh Grade: Ashlyn Appelt, Spencer Bullard, Preston Conley, Carter Dillon, Christian Funderburk,  Stryker Gay, Beckett Goodyk, Levi Hancock, Ashton Hendrick, Sam Kinnard, Carson Marler, Haley Mitchell, Katelyn Oelze, Phoebe Perkins, Harris Powers, Sarah Talcott, Kate Voelter, Leyton Weber, Camp Wright
Twelfth Grade: Blake Burtin, Lexie Discher, Andrew Goen, Ellie Goen, Logan King, Mikey Lee,Tyler Oelze, Caroline Parish, Addie Pool, Ally Pulnik, Katelyn Rowan, Andrew Saenz, Sarah Smith, Micah Thomas, Reese Waggoner.
Ninth grade: Kimberly Alvarez, Kolar Bell, William Bolick, Kylie Brooks, Aliana Carlos, Christopher Ely, Shiloh Harris, Enrique Hernandez, Rachab Herrera, Mia Maldonado, Nikia Morales, Priscilla Nguyen, Bryce Nucker, Anissa Okpo, Donnelly Pohl, Anjelica Reyes, Daysi Salinas-Arriaga, Xitlaly Sanchez, Gabriella Smith, Joelle Wise
Tenth grade: Hannah Byerly, Gracie Flores, Bailey Gallion, Analyse Garcia, Evie Inglehart, Sydnee Martinez, Michael Ortiz, Xitlaly Sanchez, Gillian Serna, Emily Sitton, Lindsey Smith, Micah Smith, Arianna Spencer, Josslyn Timbs, George Wise, Daveyon Townsend
---
CORNERSTONE CHRISTIAN ACADEMY
First grade: Helen Thomson 
Second grade: Olivia Van Noord
Third grade: Collin Stark
Fourth grade: Tate Thomson, John Dooley, Marcus Brumskill
Sixth grade: Darius Brumskill, Madeleine Wilson 
Seventh grade: Elaina Kimbrough
Eighth grade: Heidi McKinzie, Allison Warden, Camille Warden
Twelfth grade: Trevor Hull
ST. JOSEPH CATHOLIC SCHOOL
Second grade: Gabriel Carrillo, Carlee Elias, Benjamin Geffert, Charles Laird, Addison Ostiguin, Christopher Schroll, Blaise Sullivan, Dominic Walker
Third grade: Koy Beckham, Emily Biggers, Klara Eubanks, Isabella Geffert, Brooklyn Gibbs, Fiona Hubbard, Charlotte Knight, Aliyana Lopez, Isabella Lorenzo, Remington Newman, Faith Newman, Anthony Norman, Eden Rice, Daniel Roque, Cecilia Roy, Rocio Vara Barrera, Kaylee Williams, Mason Williams
Fourth grade: Araceli Barajas, Daegan Curtiss, Emma Dacumos, Emma Davis, William Fuller, Mackenzie Hartman, Ben Heinze, Ruth Johnson, Caroline Johnson, Hattie Nash
Fifth grade: Elsha Arosh, Jerusha Arosh, Michael Boehm, Madeline Brenner, Alaya Hernandez, Anna Jaison, Lily Nguyen, Bella Ribardo
Sixth grade: Madeline Davis, Nora Grunkemeyer, Haley Hutka, Gabriel Nordell, Mattie Claire Sweeney, Sarah Wagner
Seventh grade: Aubree Arredondo, Leah Hurley, Phoebe Nguyen, John Paradowski
Eighth grade: River Beckham, Alexander Brenner, Alexandra Garcia, Tess Grunkemeyer, Paul Johnson, Piper McLaughlin, Riley Millhollon, Ryan Millhollon, Peter Najvar, Reagan Provin, Lucas Ramirez, Danielle Schumann, Molly Seago, Giamy Tran, Walker West, Lindsey Williams
Ninth grade: Jackson Carey, Anna Eubanks, Melanie Guerra, Bryant Hutka, Ashley Owens
Tenth grade: Coleman Gurganus, Luke Johnson, Sarah Matocha, Clare Najvar, Patrick Perez
Eleventh grade: Bryan Bienski, Emily Bienski, Grayson Glass, Elena Kuder, Austin Labowitz, Matthew Owens, Levi Rice, Robyn Schoenemann, Luke Schumann, Joshua White
Twelfth grade: Sarah Boriskie, Jake Drabek, Brook Galls, Anne Marvin, Sofia Melgoza, Mia Saldana, Cecilia Walker, Tatum West
Gallery: Boys & Girls Club Summer Kick Off
Boys and Girls Club Summer Kickoff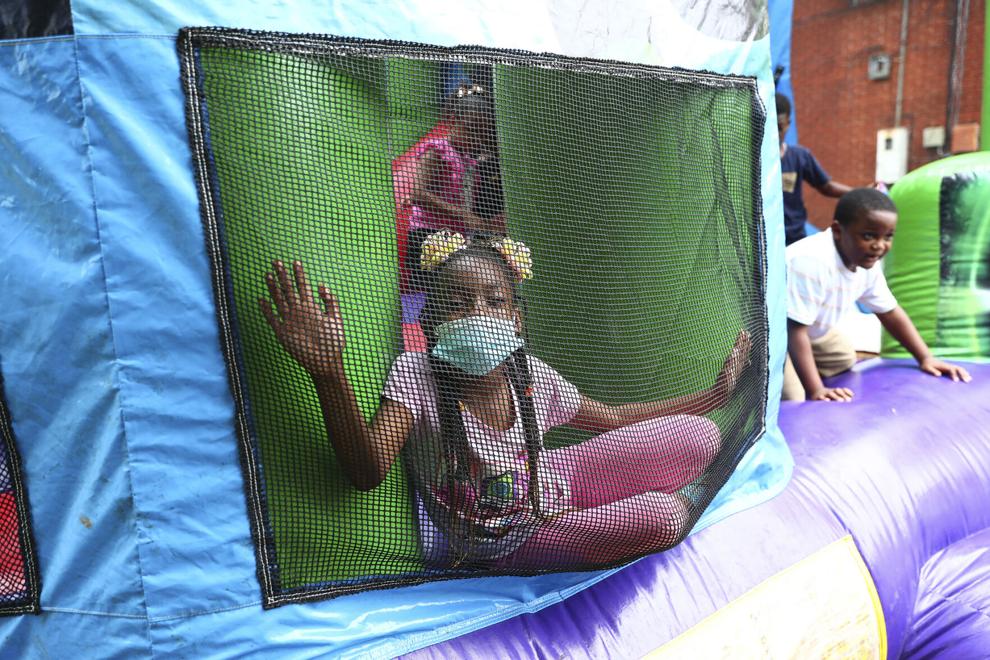 Boys and Girls Club Summer Kickoff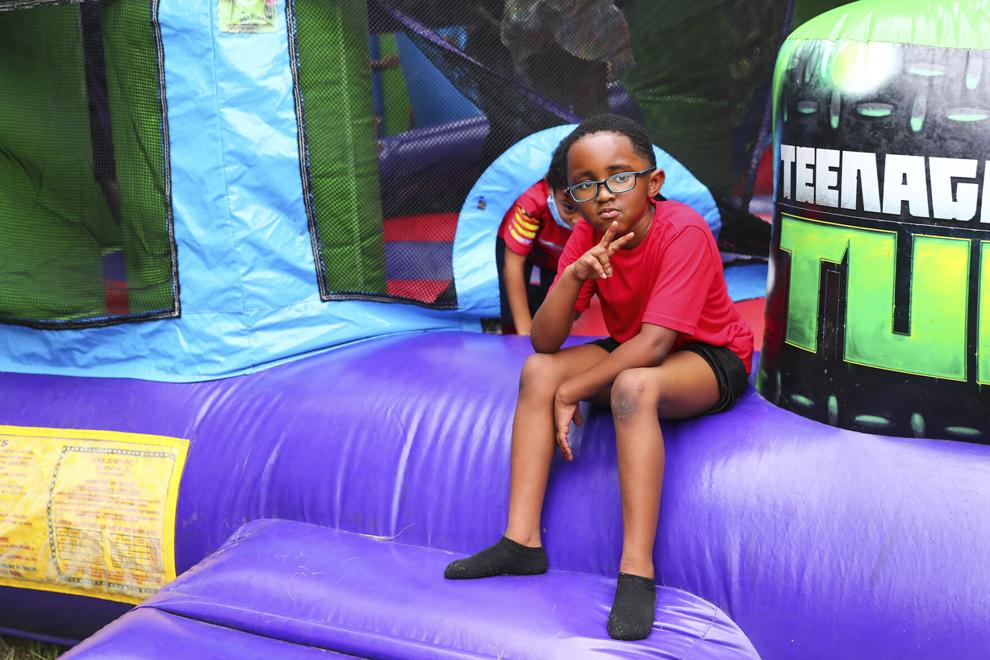 Boys and Girls Club Summer Kickoff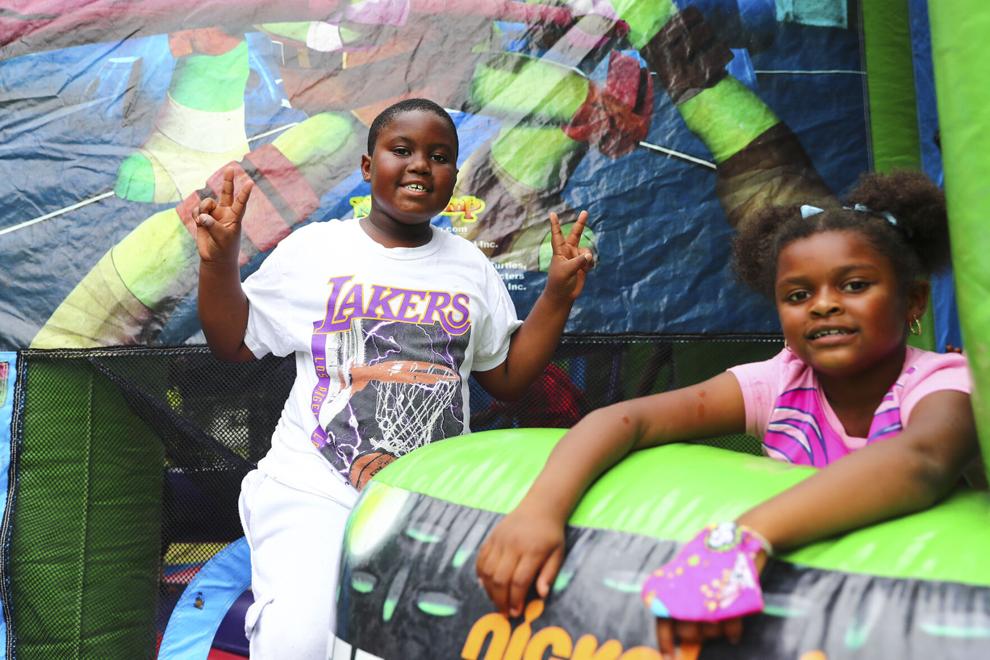 Boys and Girls Club Summer Kickoff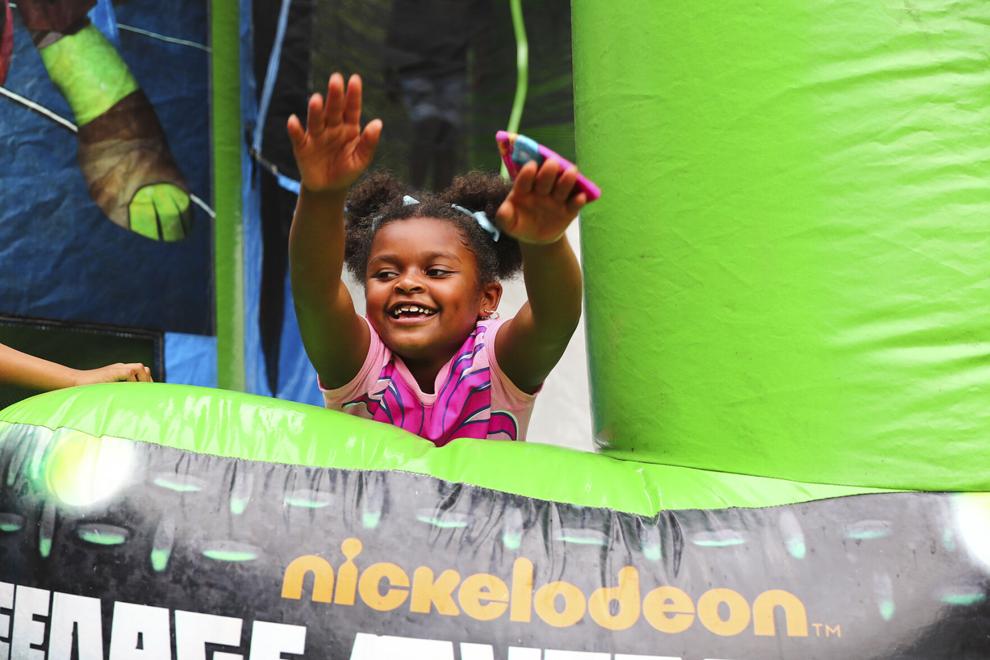 Boys and Girls Club Summer Kickoff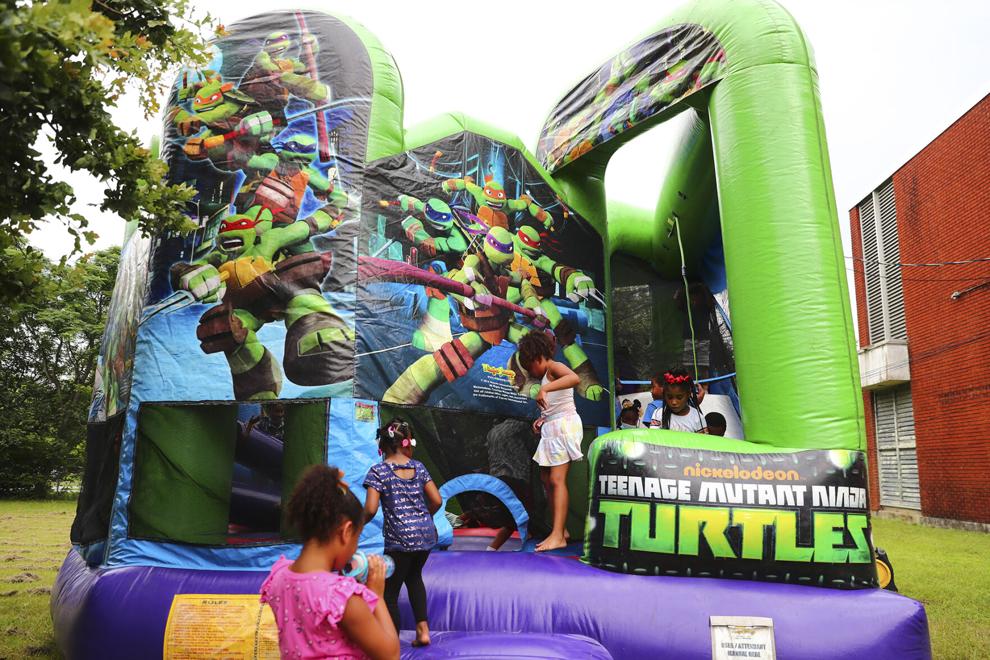 Boys and Girls Club Summer Kickoff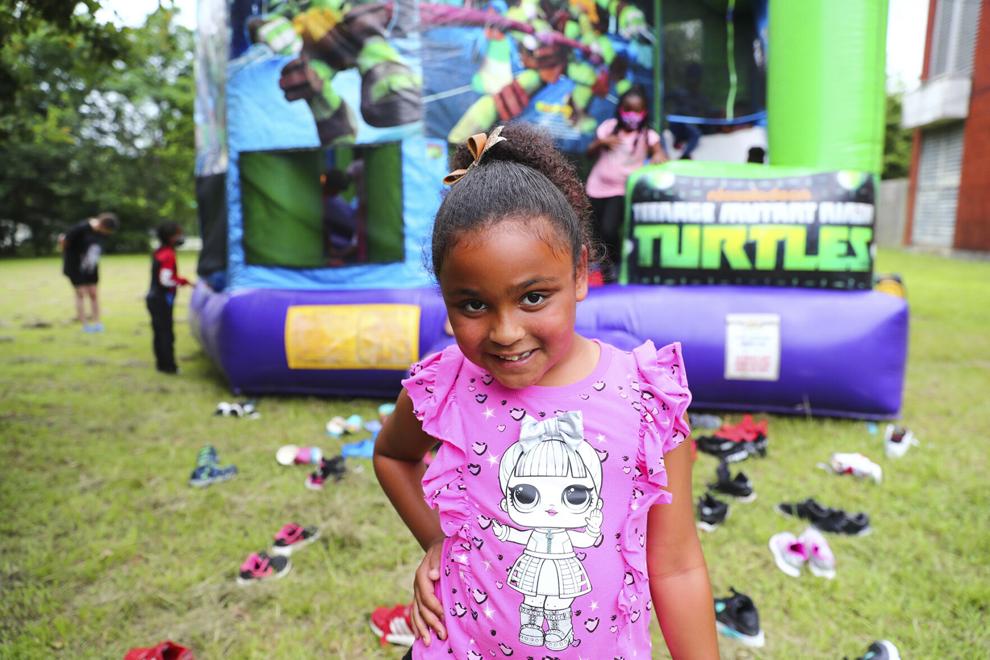 Boys and Girls Club Summer Kickoff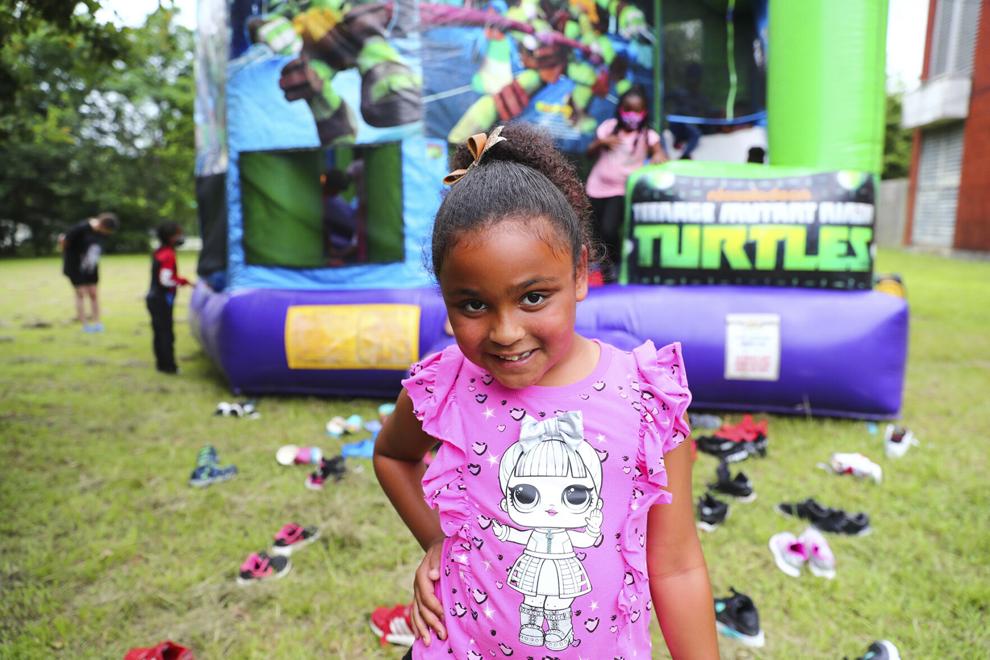 Boys and Girls Club Summer Kickoff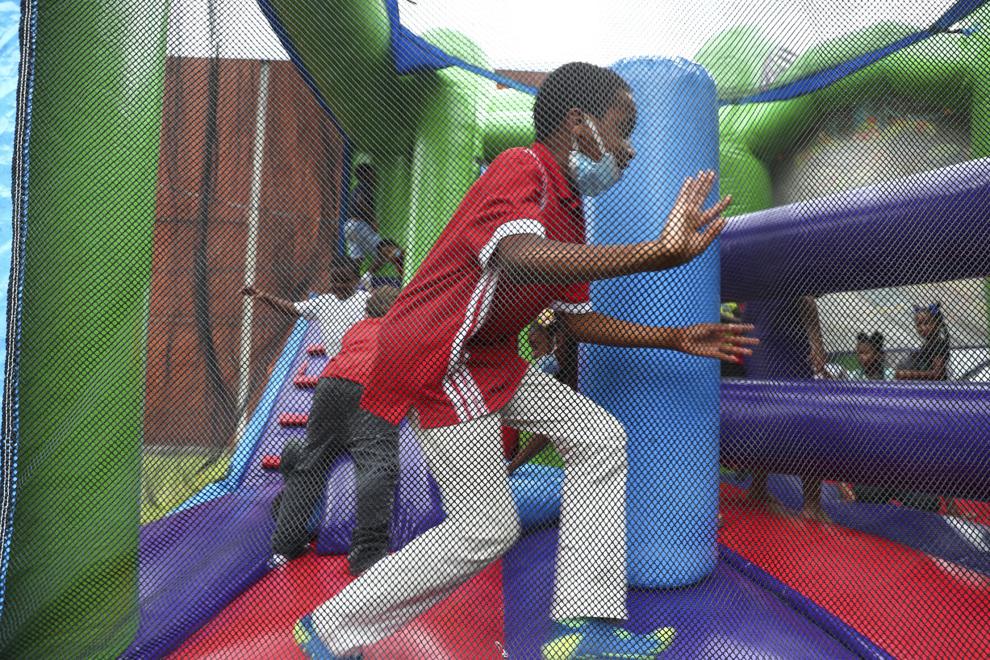 Boys and Girls Club Summer Kickoff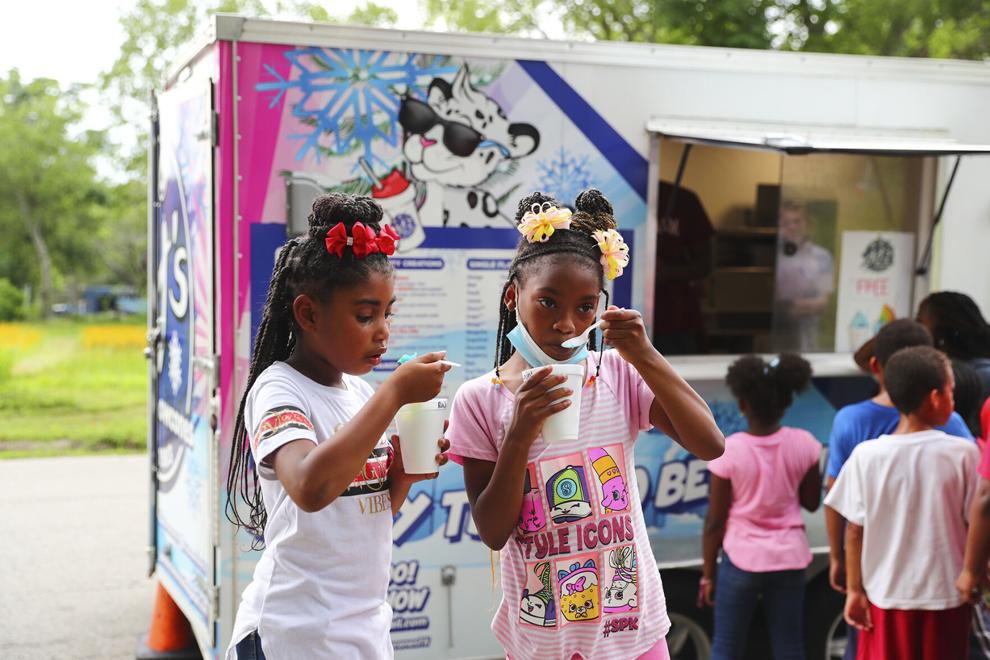 Boys and Girls Club Summer Kickoff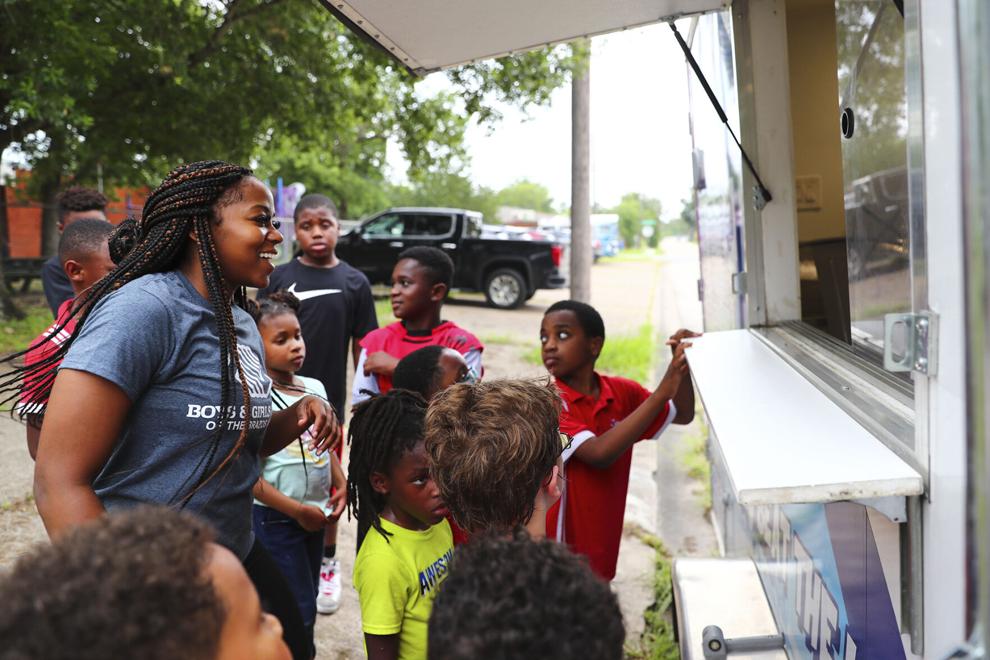 Boys and Girls Club Summer Kickoff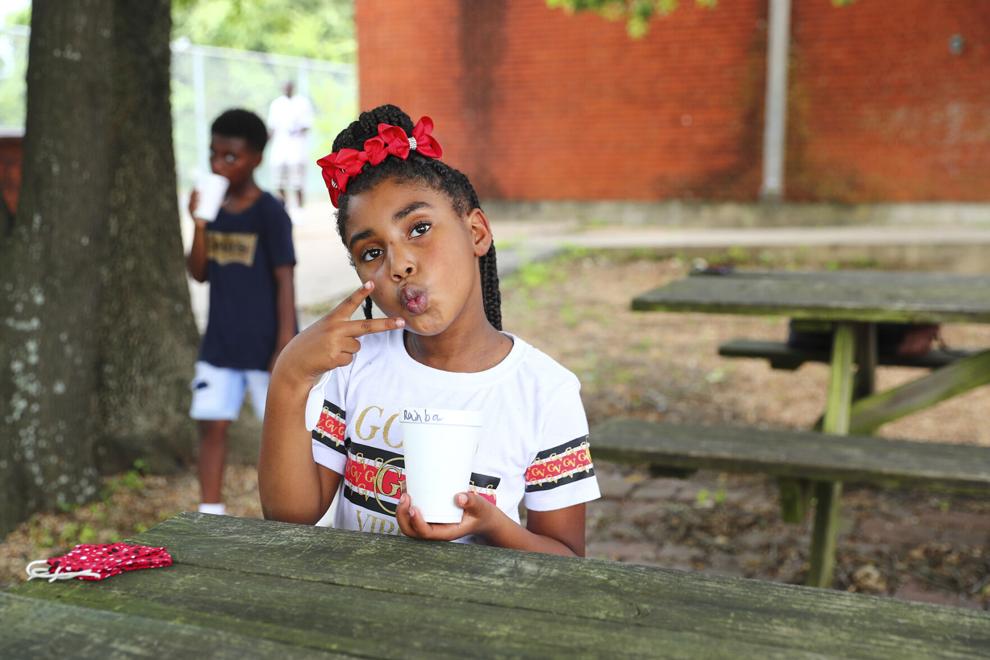 Boys and Girls Club Summer Kickoff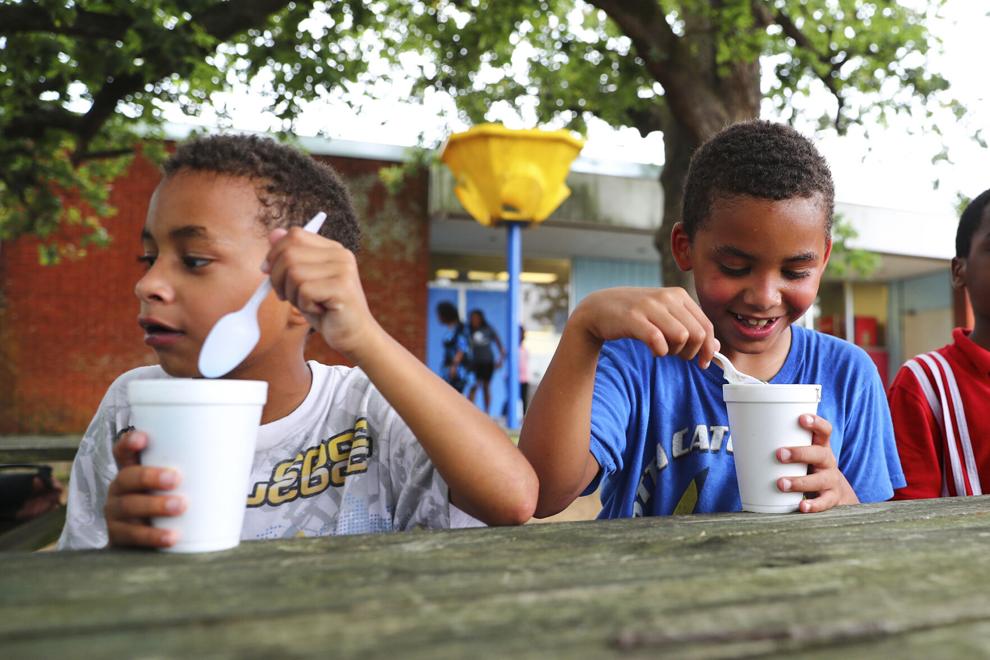 Boys and Girls Club Summer Kickoff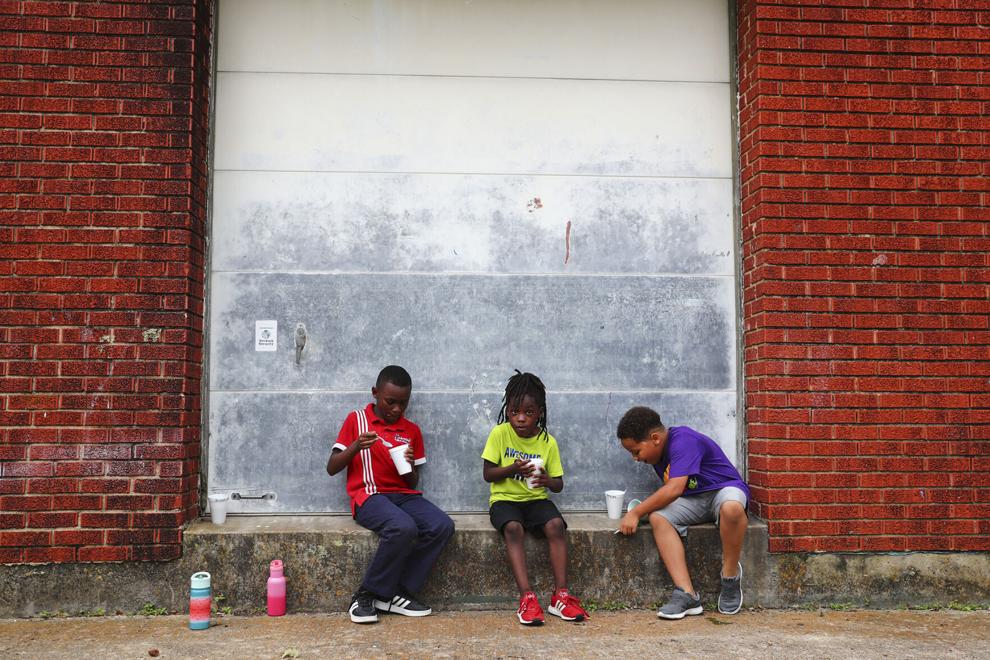 Boys and Girls Club Summer Kickoff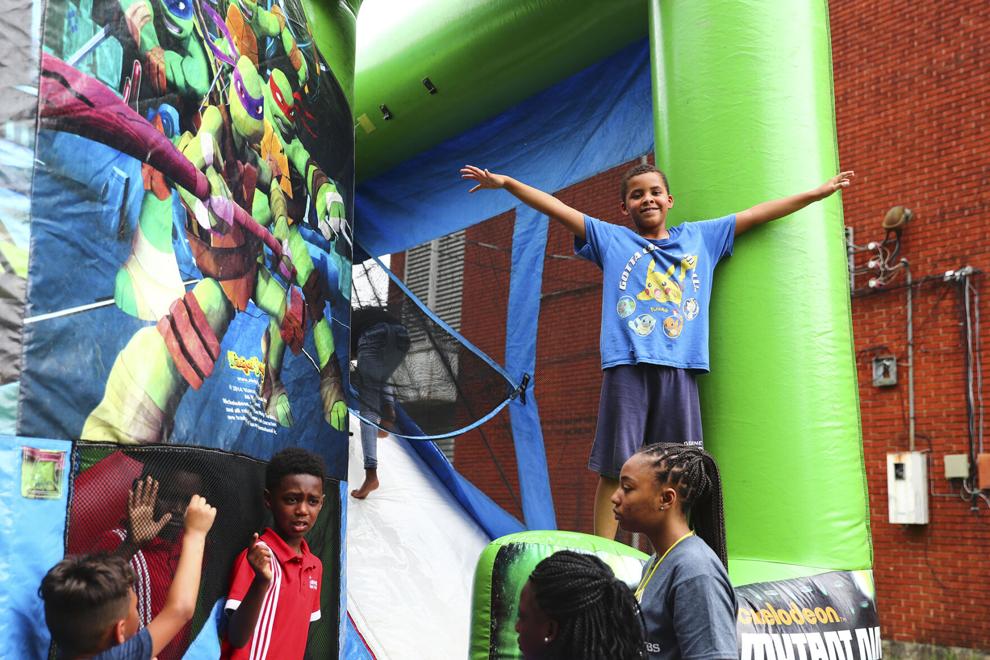 Boys and Girls Club Summer Kickoff
Boys and Girls Club Summer Kickoff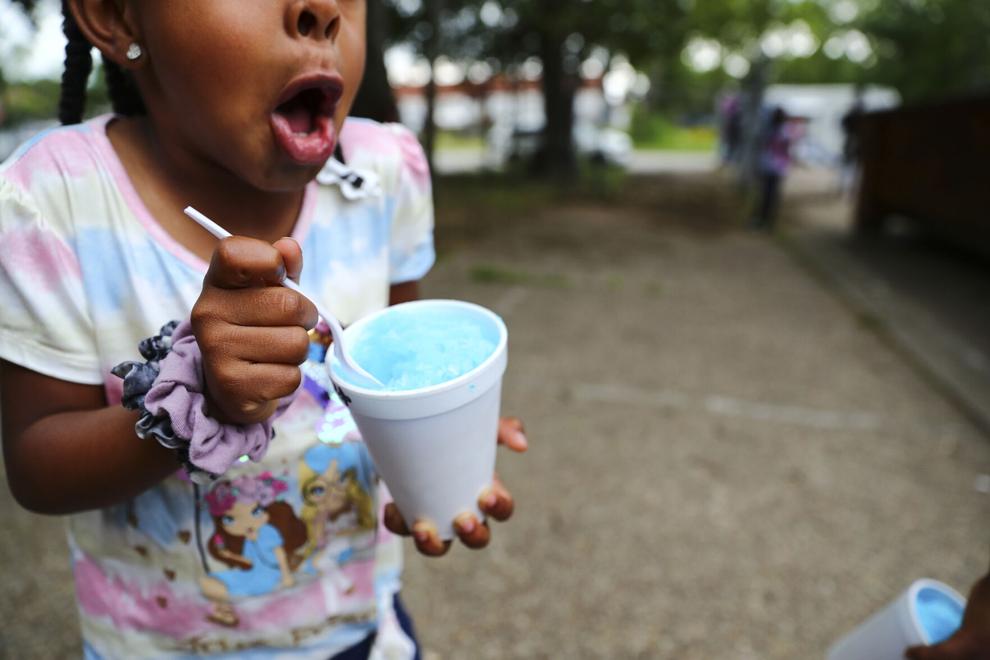 Boys and Girls Club Summer Kickoff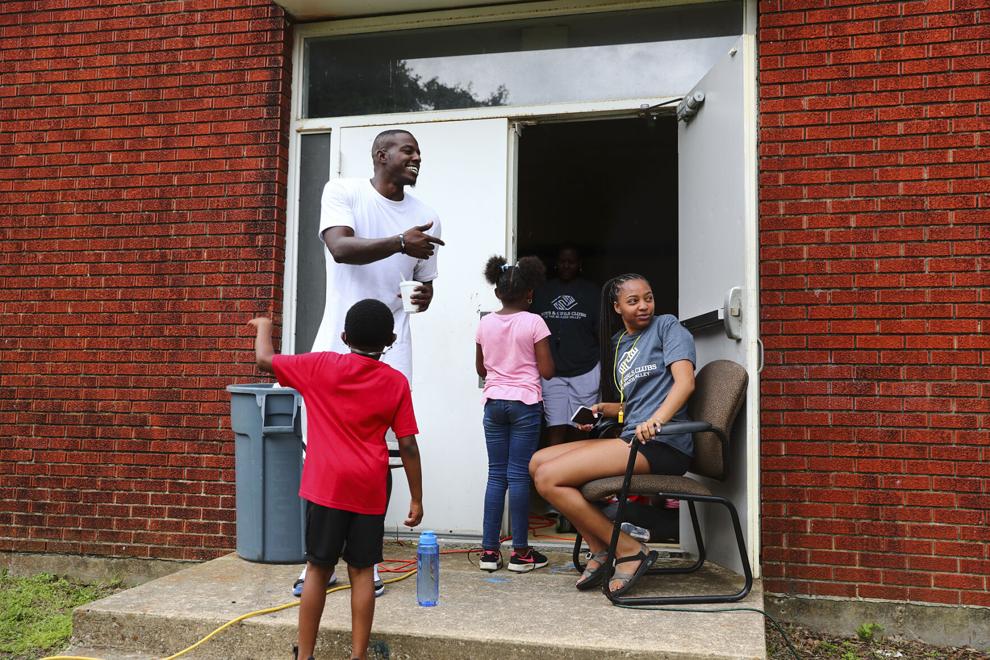 Boys and Girls Club Summer Kickoff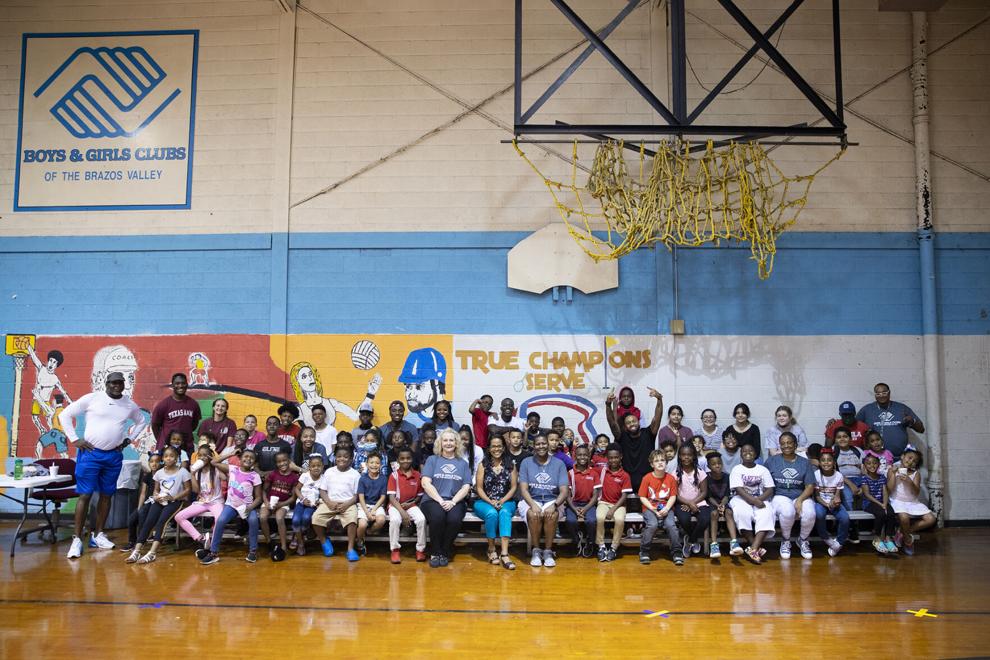 Boys and Girls Club Summer Kickoff