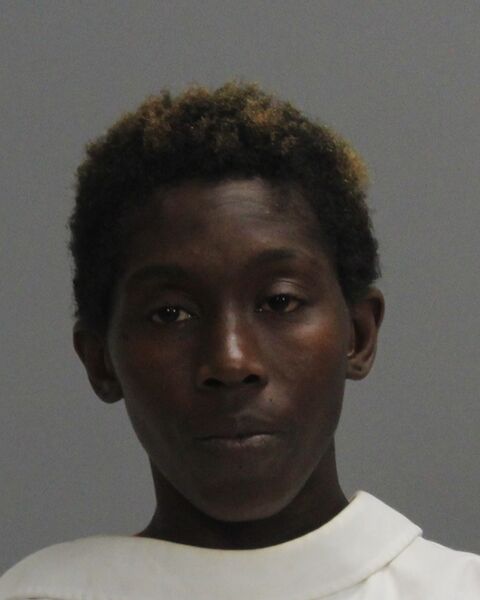 A Bryan woman was arrested Friday on accusations she sliced a man's throat with a razor blade.
According to Bryan police, first responders were dispatched to a home on South College Avenue around 8 p.m. on the report of an assault. A victim drove himself to CHI St. Joseph Hospital, and an officer met with him in the emergency room. The man was bleeding heavily from a 3-inch long cut on his neck, a report notes.
The man said he had been at a cookout when a woman, identified as Marcetia Sanae Jackson, 37, became intoxicated. The victim said he walked to his mother's apartment, and Jackson followed him. She began beating on the door and the wall. He asked her to leave, police said, and she responded by withdrawing a razor blade and pressing it into his neck before dragging it. He got in his car to leave, and she followed him in her own vehicle, ramming his car with hers, police said.
Jackson was located at a home on Truman Street. Police noted she was covered in blood and appeared intoxicated.
She is charged with aggravated assault with a deadly weapon, a second-degree felony punishable by up to 20 years in prison. She remains in the Brazos County Jail on $25,000 bond.
Get local news delivered to your inbox!
Subscribe to our Daily Headlines newsletter.