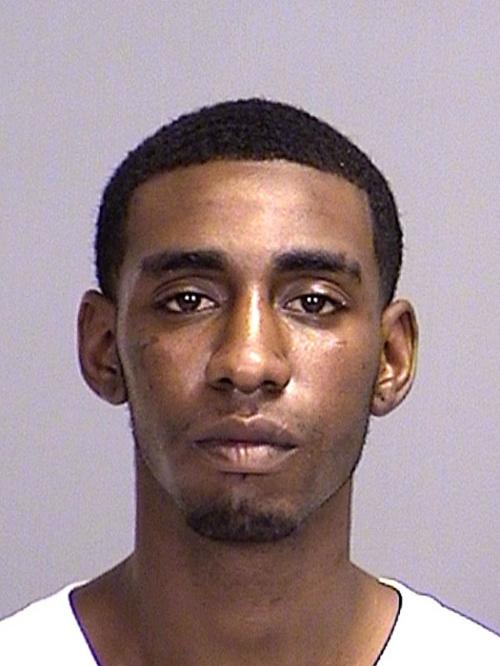 Bryan police said during a press conference Thursday that the shooting of a 19-year-old on Sunday was the result of a failed drug deal.
Police said three men drove Trevor Williams' apartment in the 4400 block of Carter Creek Parkway to purchase marijuana. A neighbor found the teenager suffering from a gunshot wound to the head.
The initial drug transaction had been completed without complications, police said, but a second transaction involving Marcus Watson reportedly went awry. Watson returned to the car with a briefcase, stating that something had gone wrong, according to the arrest affidavit.
Authorities said they would not divulge what was in the briefcase, or whether any drugs were involved in the incident other than marijuana.
The case is still under investigation. More information will be released as it is made available.
Police have arrested a 23-year-old College Station man in connection with the murder of a 19-year-old who was found Sunday with a gunshot wound to the head in his Bryan townhome.
Bryan police detectives served an arrest warrant Wednesday on Marcus Watson Jr. for the murder of Trevor Williams, who died Monday after being taken off life support at St. Joseph hospital.
Authorities said Watson was incarcerated at the time the warrant was served, as he was arrested Tuesday by College Station police on an unrelated felony drug charge.
Williams' neighbor, Matthew Dennis, told The Eagle Monday that he discovered Williams around 11:30 p.m. Sunday in the 4400 block of Carter Creek Parkway after he found the door to Williams' townhouse open.
Another neighbor, Darrel Rittman, told the newspaper Monday that he had spoken with Williams around 8 p.m. Sunday. Rittman said Williams told him, "I'm dealing with sketchy people."
The death is under investigation and police are not releasing details on a motive, how Watson is allegedly connected to the killing or if other suspects are sought.
Watson has an extensive criminal history, including six drug arrests dating back to early 2010, and a criminal trespass charge from August.
He remained in the Brazos County Jail late Wednesday in lieu of $200,000 bail.