After they were postponed from May, MC Harris High School kicked off the Bryan and College Station graduation ceremonies Wednesday night with 65 students receiving their diplomas.
Instead of filling the Bryan ISD Performing Arts Center, friends and family cheered on their graduates from the stands of Merrill Green Stadium.
Andrea Wright, whose son Elijah Hallford graduated Wednesday, thanked Bryan administrators and staff for making it possible for the students to have a commencement so she could watch her first-born walk across the stage.
"Not only am I proud of him, I'm proud of all the 2020 graduates," she said. "I'm proud of all the hard work that they've done to get to this point. I'm happy that this is an experience that they'll be able to experience to walk across the stage."
Groups of four armed with balloons and noisemakers, ready to cheer on graduates, were spaced throughout the home and visitor sides of Merrill Green Stadium. Many in the audience arrived with face masks on, and the graduates also were given masks to wear.
After the coronavirus pandemic forced students into an at-home learning scenario, MC Harris Principal Karen Kaspar said, some worked 60 to 70 hours per week on their phones before the district was able to hand out Chromebooks. Some, she continued, stepped up to work or take on additional jobs after their parents became unemployed due to COVID-19. Others, she said, took care of family members so their parents could continue working.
"And somehow, you still managed to graduate," she said. "So you need to give yourselves the biggest round of applause."
In her commencement speech, graduate Abigail Lopez congratulated her classmates on their perseverance as they continue on to the next phase of their life.
"This is not the year we expected, but a year we all overcame," she said.
She and many of her classmates worried they would not get to experience high school graduation, she said, whether due to the pandemic or personal challenges. On Wednesday, they were all together looking ahead to the next step of their lives.
Lopez said she did not take her education seriously at first, skipping school and putting family, friends and work first.
"It took moving to a new city with a better support group constantly pushing me to move forward," she said. "That's what it felt like at MC Harris, never giving up on their students, opening doors and giving us a chance when no one else did."
Her family encouraged her, she said, and pushed her to reach her potential, while the MC Harris staff made school enjoyable again. Lopez plans to continue her education to pursue a career in cosmetology.
The Mary Catherine Harris School was established as an alternative high school for students, especially those in at-risk situations, to graduate or complete their GED to prepare for post-secondary education or careers.
With multiple graduations throughout the year, MC Harris not only was the first of Bryan's commencement ceremonies since the coronavirus pandemic, but also the district's last graduation — on March 4 — before the pandemic changed the rest of the 2019-2020 school year.
Francisco Luna, who was there to support his church family, said the ceremony is a big deal, especially for those students who never thought they would finish high school and set graduation as their goal.
Wright said her son's academic trajectory changed when he got to MC Harris. School was difficult for him, and COVID-19 presented a different kind of challenge, she said.
She did not want him to give up and continued encouraging him, keeping him focused on graduation.
"He's going to be able to look back years later and be able to say, 'I did it. Through everything, I did it,' " she said. Hallford plans to get his commercial driver's license with a goal of becoming an owner and operator of his own trucking business.
Of the 65 graduates, Kaspar said, 38 have been accepted or plan to attend a university, junior college or trade school. Four have enlisted or plan to join the military.
Kaspar also recognized the students who are the first in their family to graduate high school.
"You are setting a new standard in your family by making education a focus in your life," she said. "Thank you for being a great role model so that other family members can follow your example."
Bryan Superintendent Christie Whitbeck reminded the students of the Essential Eight character traits and told them they will forever be a graduate of Bryan schools.
"We wish you the very best," she said. "We're so very proud of you."
MC Harris commencement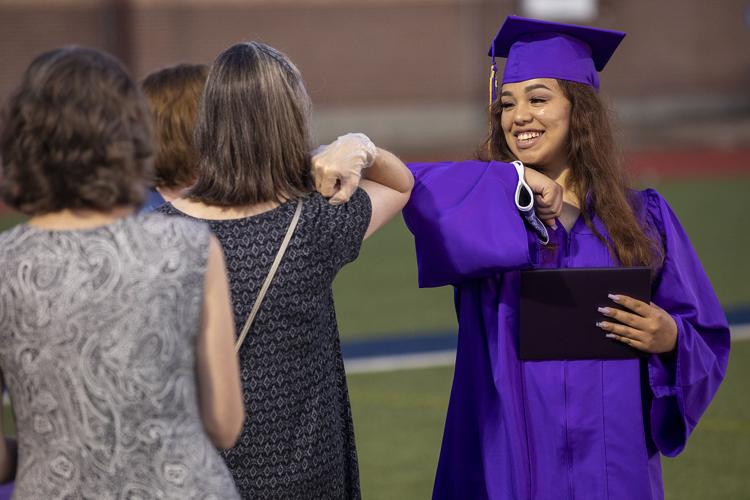 MC Harris commencement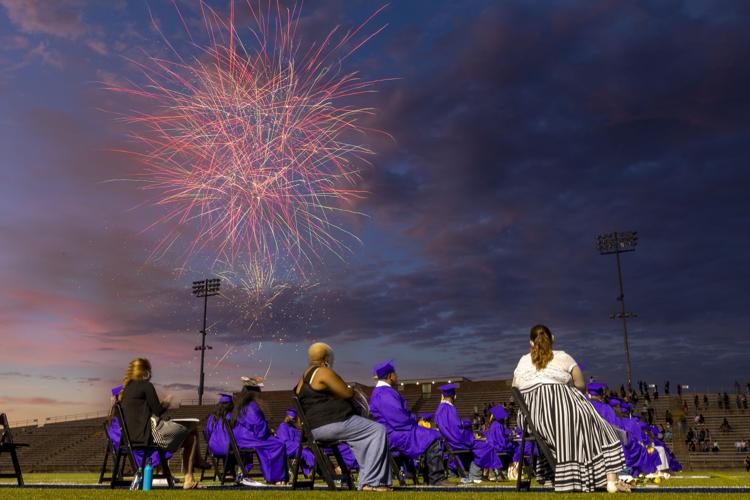 MC Harris commencement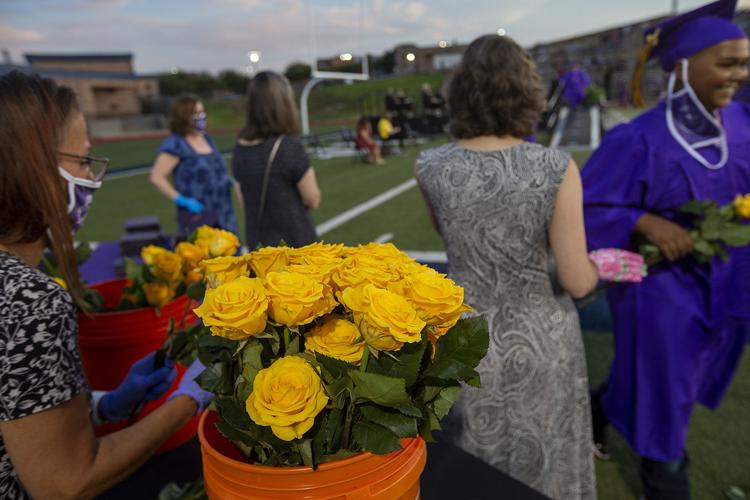 MC Harris commencement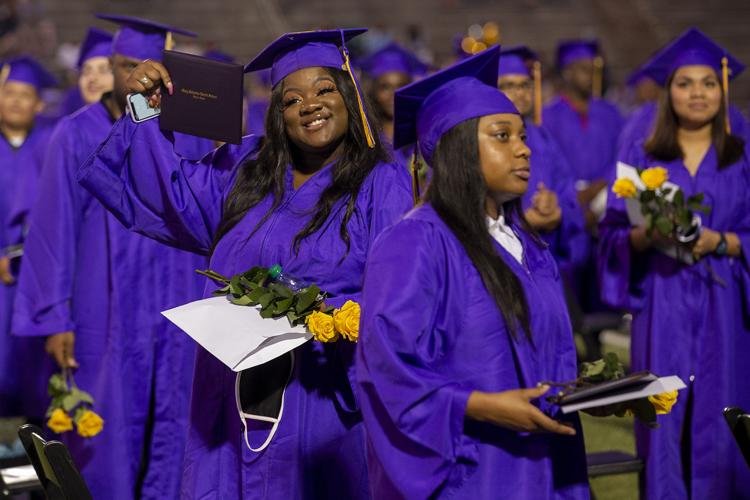 MC Harris commencement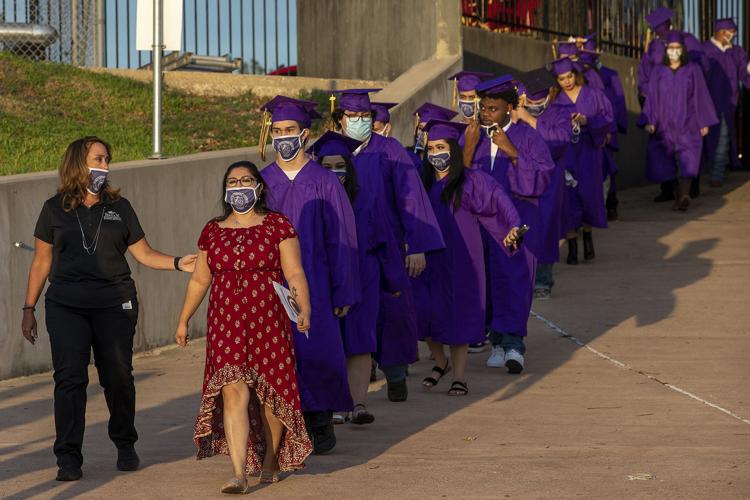 MC Harris commencement
MC Harris commencement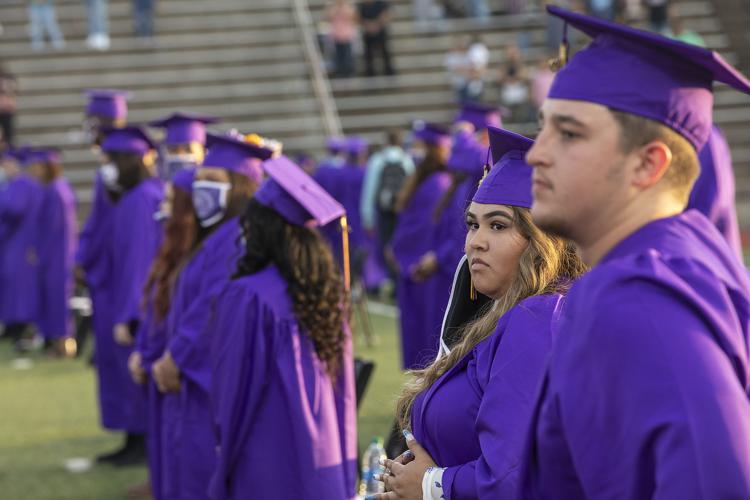 MC Harris commencement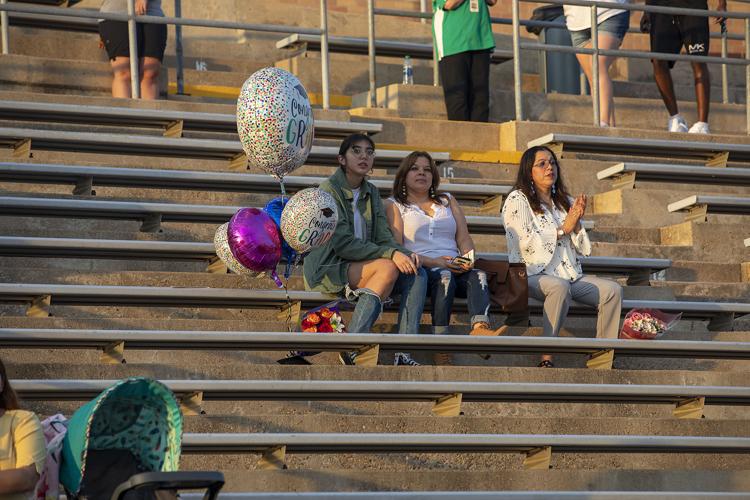 MC Harris commencement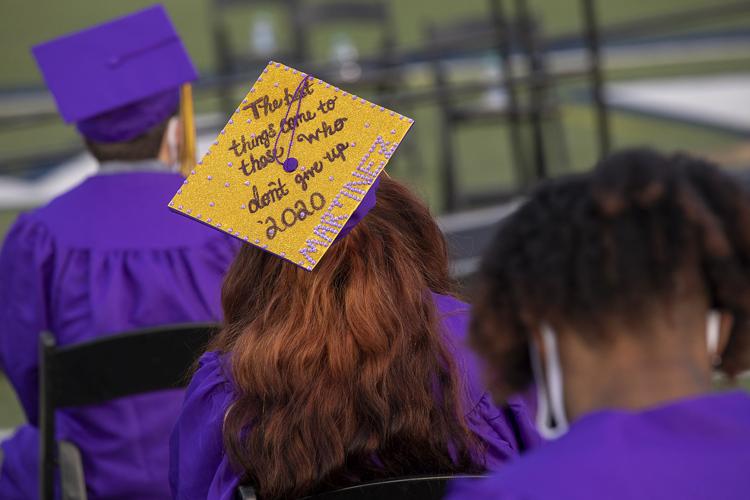 MC Harris commencement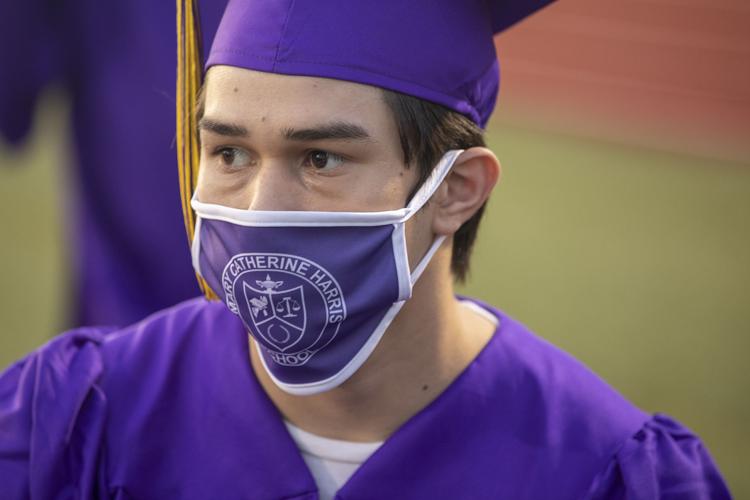 MC Harris commencement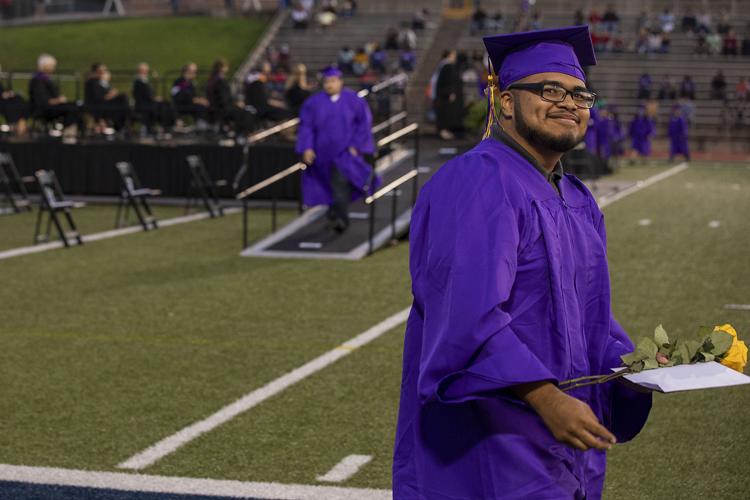 MC Harris commencement
MC Harris commencement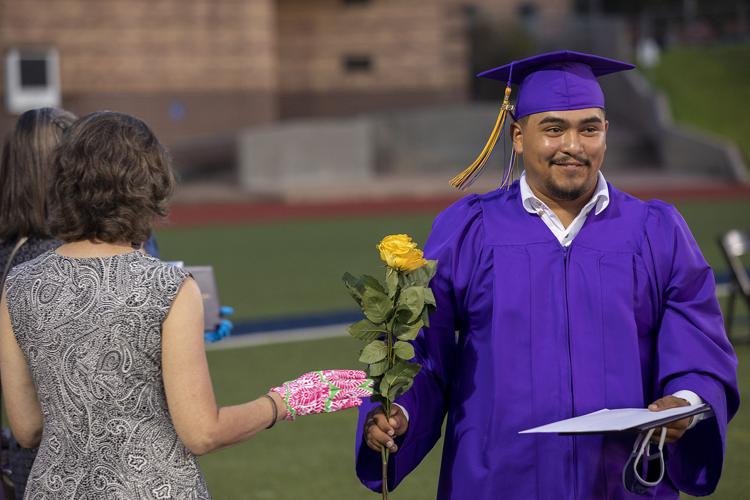 MC Harris commencement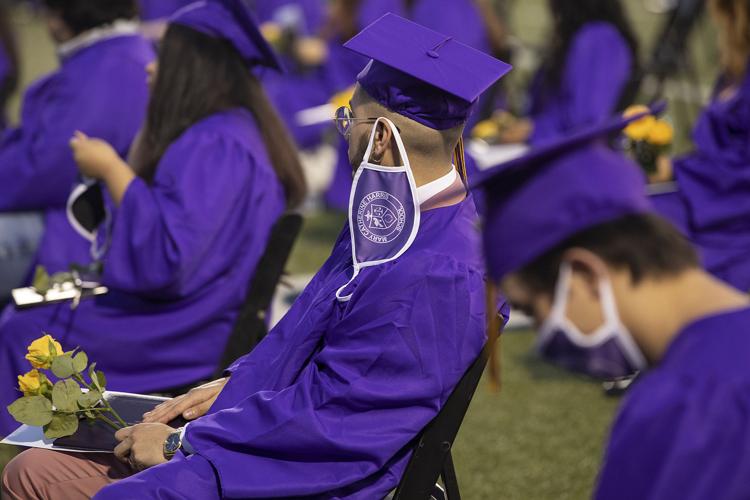 WATCH NOW: MC Harris seniors graduate at Merrill Green Stadium
Get local news delivered to your inbox!
Subscribe to our Daily Headlines newsletter.