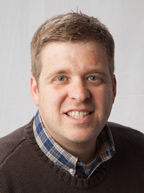 A new study by a team of international researchers suggests certain urban areas overseas that depend on groundwater pumping for residents could be at risk of contaminating their water supply for the next generation.
The researchers -- including Peter Knappett, assistant professor in Texas A&M's Department of Geology and Geophysics -- observed computer models and field observations from Dhaka, Bangladesh, as a prime example of how intensive groundwater pumping could draw down contaminants from aquifers closer to the surface.
"In Bangladesh and other countries, millions of people are at risk, and it's very possible that urban pumping could contaminate their only reliable source of drinking over the next 50 to 100 years," he said. "This is a health crisis waiting to happen."
The researchers estimated that about 500 million people worldwide live near large cities where groundwater pumping occurs. Dhaka has a population of 9 million, with a broader metropolitan area of close to 20 million. It is situated on top of one of the largest deltas in the world, with some of the most extensive groundwater pumping.
In these areas, shallow aquifers frequently are polluted with significant amounts of industrial contaminants, according to a news release from Texas A&M.
Knappett called Dhaka a "worst-case scenario" location. When groundwater is pumped extensively out of deep aquifers, it depressurizes those aquifers and could draw in contaminated water from above in areas such as Dhaka.
Knappett said this takes a long time, but it's important to start looking at for future generations. He said it's a sustainability issue and hopes his team's research could nudge policymakers in those countries to start making changes to the way they supply people with water.
He said some countries, including Bangladesh, have started making a switch to piping treated surface water through suburban areas, which eventually would alleviate the stress on the deeper aquifer and allow it to recover.
"Our study could kind of help nudge that a little bit further," he said. "That's kind of what we hope could happen."