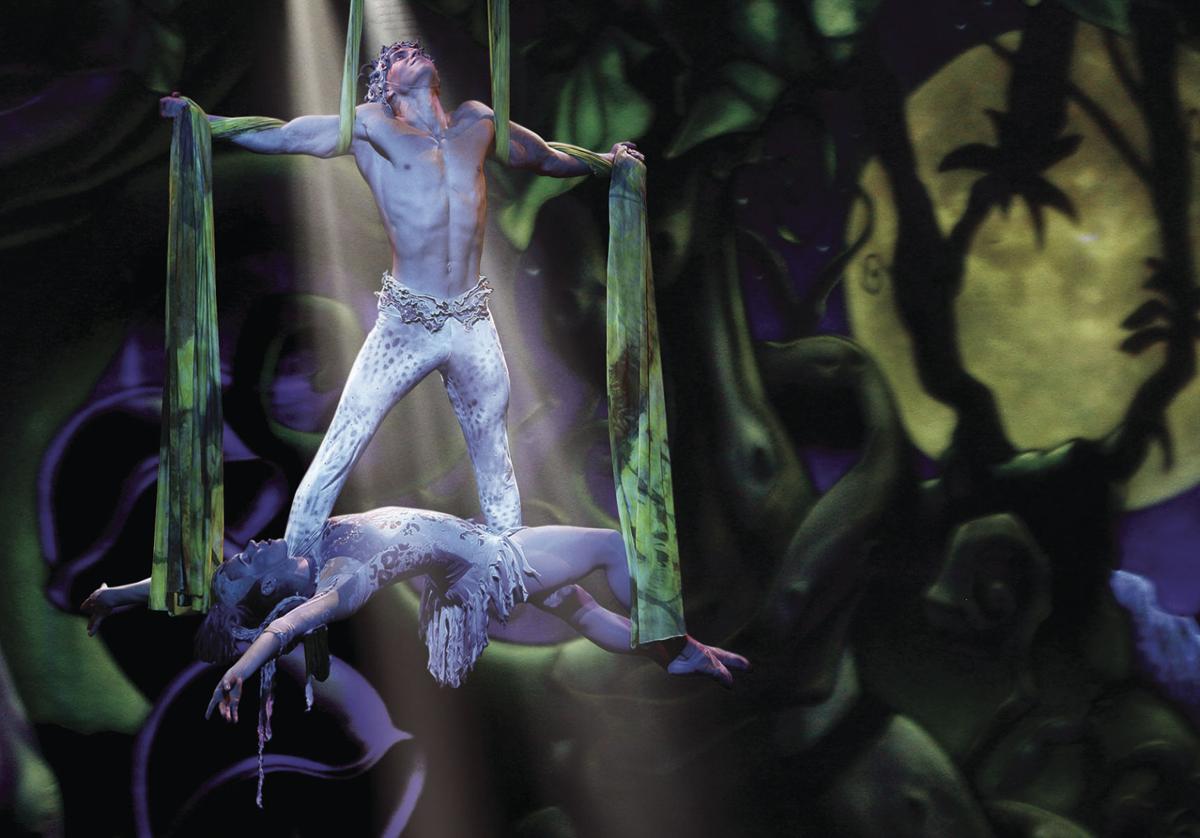 As MSC OPAS closes in on 50 years of bringing the world's greatest entertainment to Texas A&M, it kicks off its new season Tuesday and Wednesday with the return of a new edition of an old favorite.
Cirque Dreams Jungle Fantasy begins season 47 in high style with a production that wowed audiences on Broadway.
The New York Daily News called Cirque Dream Jungle Fantasy "colorful, imaginative and expertly performed ... a fantasy worth indulging."
The L.A. Times wrote, "Jaw dropping! A whiz-bang family friendly spectacle."
OPAS first brought the Cirque du Soleil to Texas A&M with Cirque Ingenieux in season 25. Since then, different versions of the Cirque franchise have delighted audiences in Rudder Auditorium.
An OPAS release on this week's production said, "A wildly fantastical journey comes to life in a jungle setting filled with flowers, majestic trees and special effects. From the high-flying Butterfly Ballet and Flipping Monkeys to the ... Hopping Frogs and Stretching Lizards, this world-class explosion of imagination, athleticism and Broadway theatrics will exhilarate and entertain audiences of all ages."
Tickets range from $28 to $90 and are available at the MSC Box Office on the first floor of Rudder Auditorium, 979-845-1234 or boxoffice.tamu.edu. The box office is open from 10 a.m. to 7 p.m. Mondays through Thursdays and 10 a.m. to 5 p.m. Fridays.