On Monday, one year to the day after Sgt. Hector Camarillo died, a live oak tree was dedicated in his memory in front of the Madisonville Police Department as part of a celebration of his life.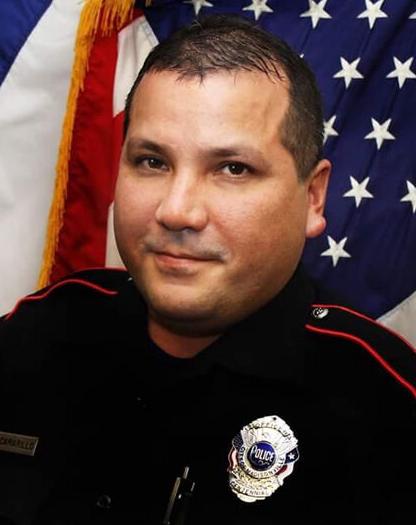 Camarillo was in law enforcement more than 20 years. He died unexpectedly on April 5, 2020, at the age of 47. Restrictions related to COVID-19 meant the funeral was limited to 10 people, and the only celebration of his life that could be held was a funeral procession.
Family members, friends and colleagues who worked with Camarillo in Brazos County, Madison County and in Madisonville gathered at the Monday event. Camarillo's older brother, Mike, said the prayers, stories and tributes all meant a lot to the family.
"I want to thank the city and everybody involved for the dedication and the celebration of my little brother's life," he said during the ceremony. "He's very much missed by all of us, and I'm sure everybody here and extended family and beyond that. I can't thank you enough for everything that you guys have done and keeping my brother's legacy and what he lived for alive."
Madisonville Police Capt. Richard Morris said the department stayed focused on hosting a ceremony when it was possible, and Monday's event allowed those who would have attended the funeral to say their goodbyes, pay their respects and share stories about Camarillo.
"It's important that we recognize Hector for what he was to the community and what he was to us," Morris said.
Navasota Police Cpl. Calicia Kampf, who worked with Camarillo at the Madisonville Police Department, said Camarillo was a mentor who took her under his wing when she was in the police academy. The tree — which has a stone plaque that states "In memory of Sgt. Hector Camarillo. Real heroes never die." — will present an opportunity to explain Camarillo's legacy to future generations, she said.
"It's one thing to go to a headstone, but it's another to come to something that you know that's going to continue to grow," she said.
Mike Camarillo said the tree will represent his brother's love for people and for helping others.
"I think this is a representation of my brother and his spirit that is going to continue to live on in front of the police department for people to come," he said, noting plans for benches to be added to the site.
Camarillo graduated from A&M Consolidated High School in 1991 and lived in College Station. A portrait of him is on display at the Madisonville Police Department lobby, painted by Racquel Mastalez, who works in the Madison County District Attorney's Office.
"I believe the legacy he left behind was just to serve others," Mike Camarillo said. "Help others out that are in need, be there for your fellow man, fellow sister, brother, and just love and give to everyone."
Gallery: Madisonville Police Department honors Sgt. Hector Camarillo
Hector Camarillo Memorial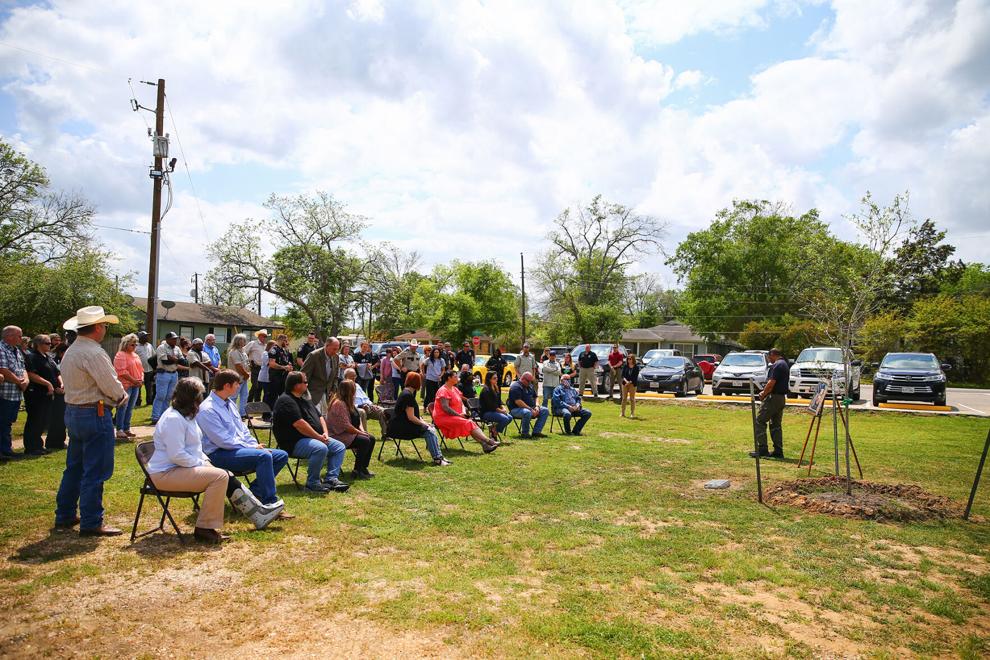 Hector Camarillo Memorial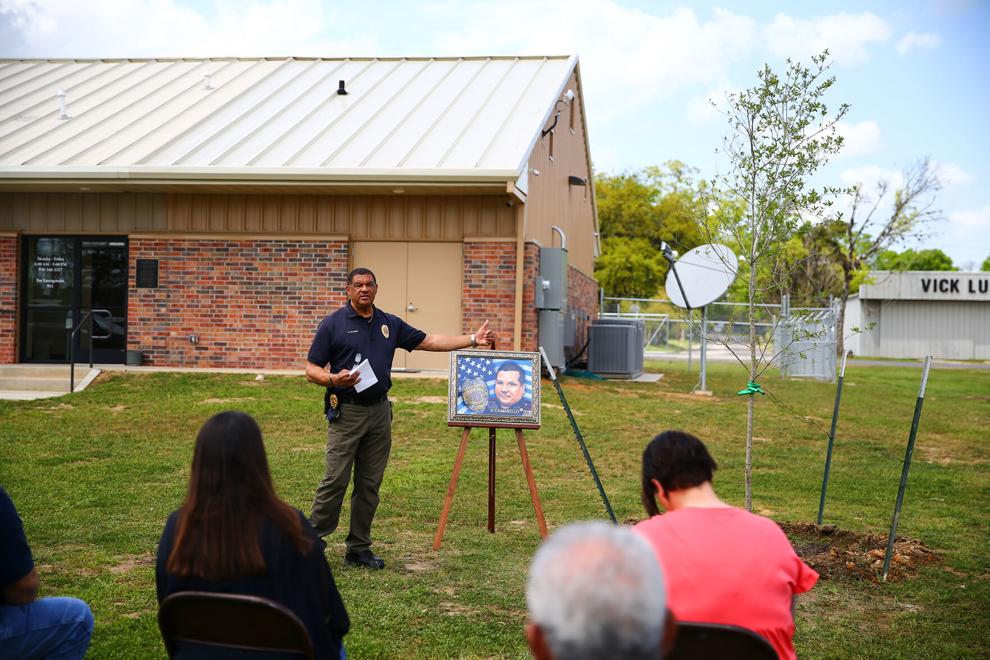 Hector Camarillo Memorial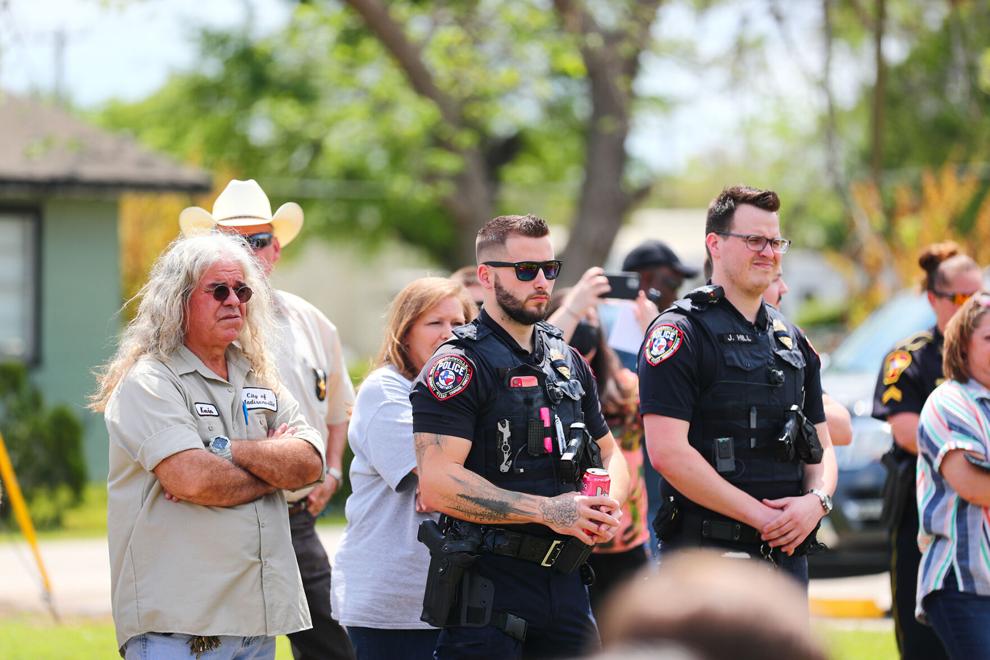 Hector Camarillo Memorial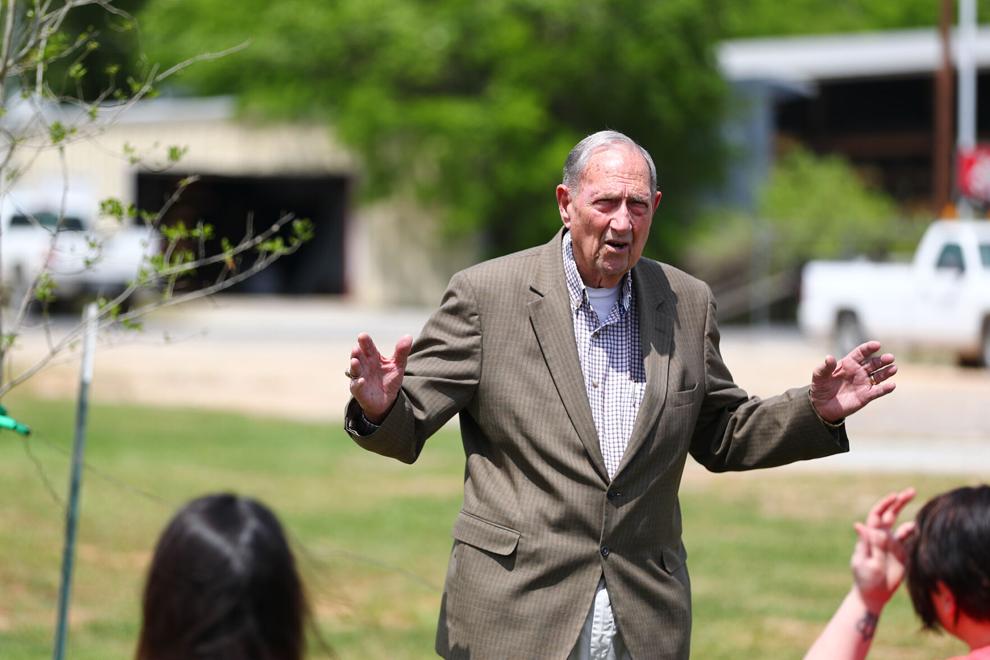 Hector Camarillo Memorial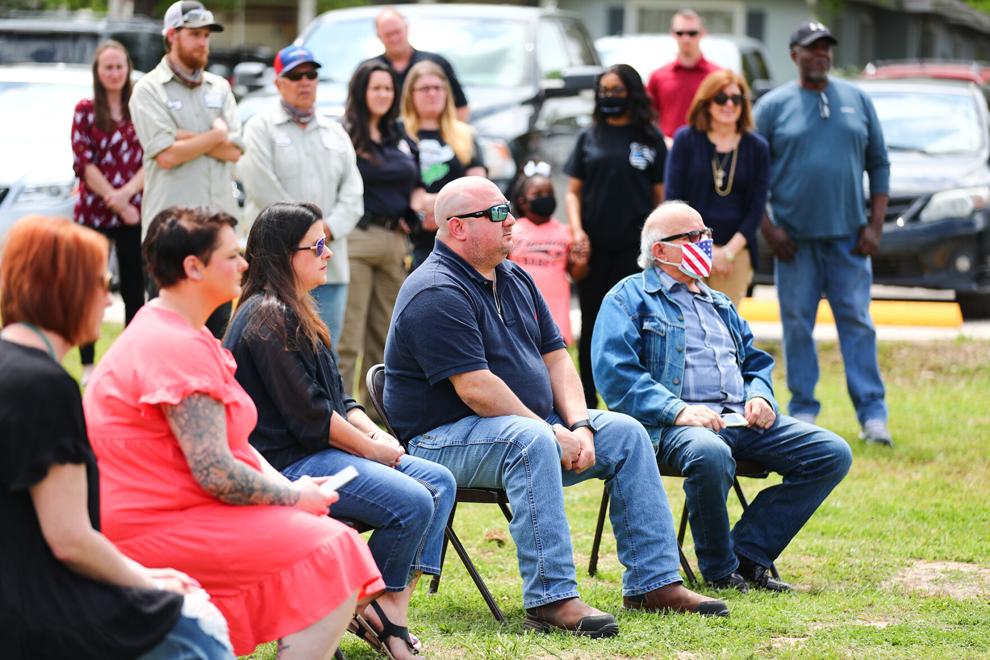 Hector Camarillo Memorial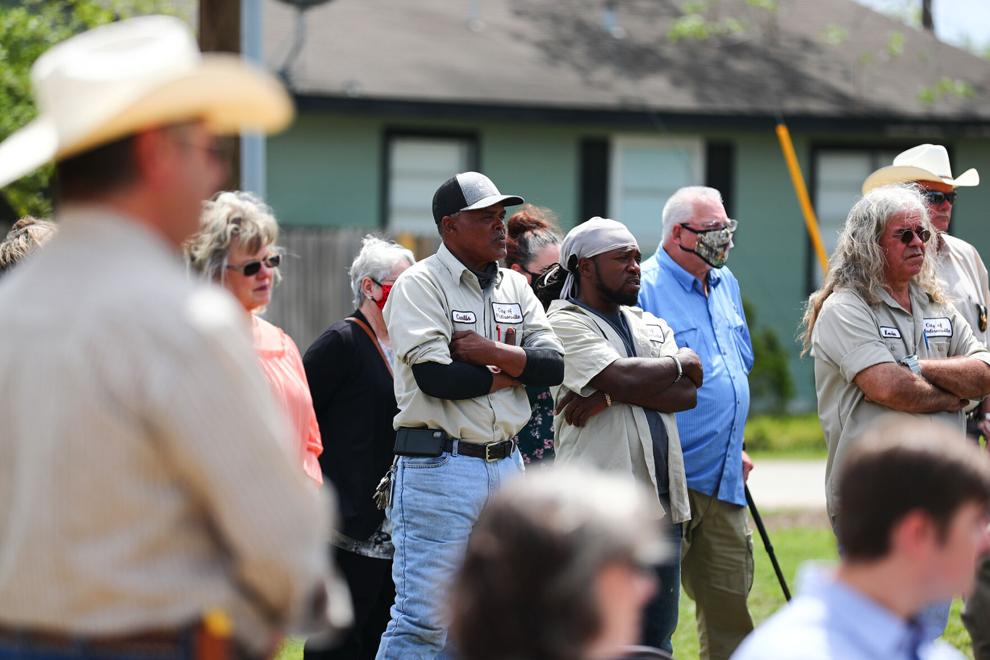 Hector Camarillo Memorial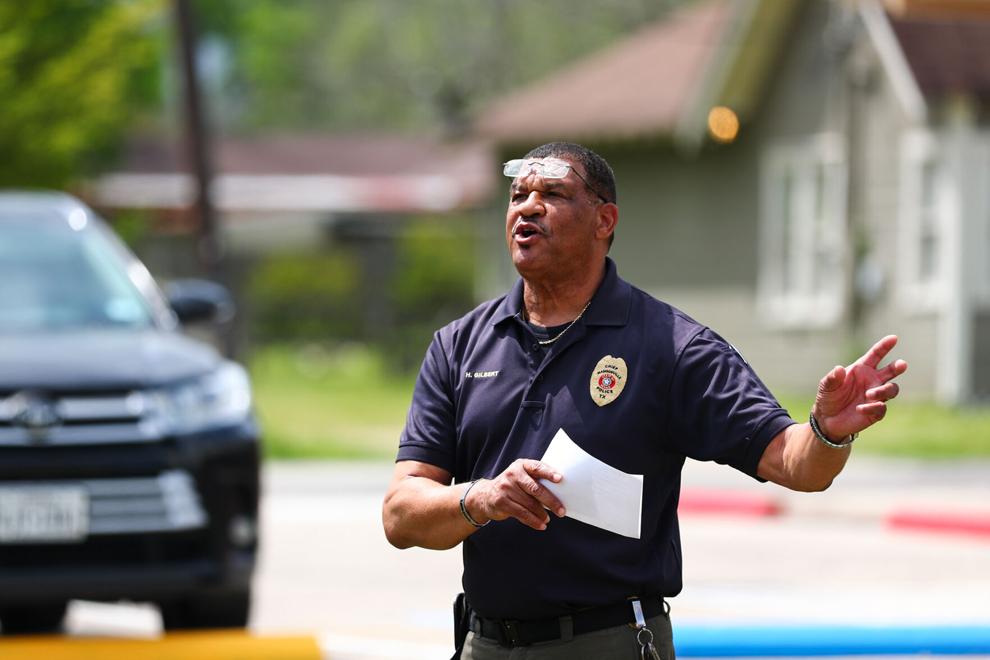 Hector Camarillo Memorial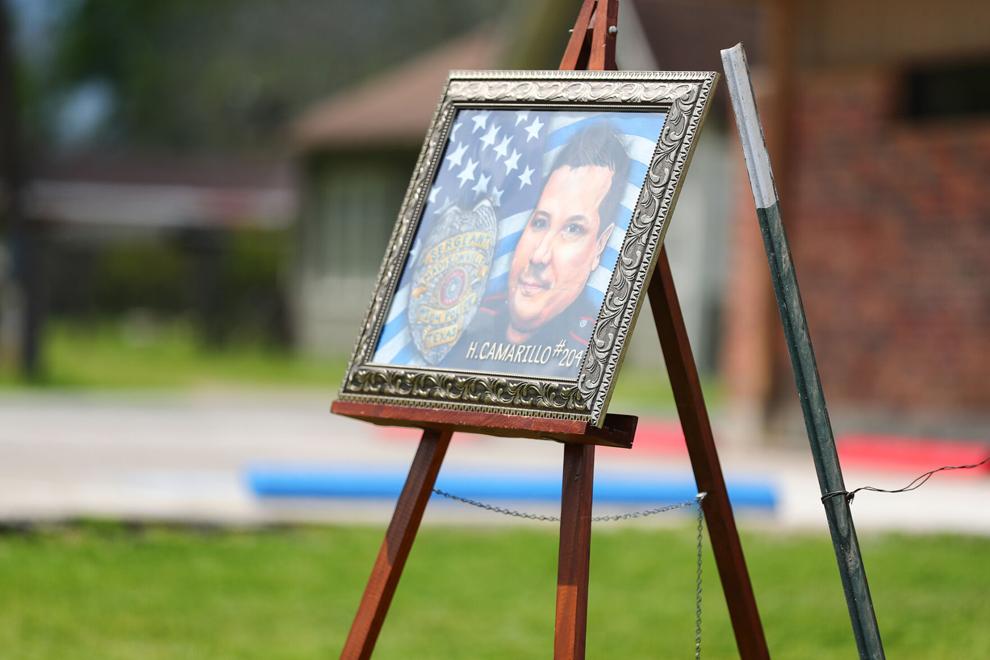 Hector Camarillo Memorial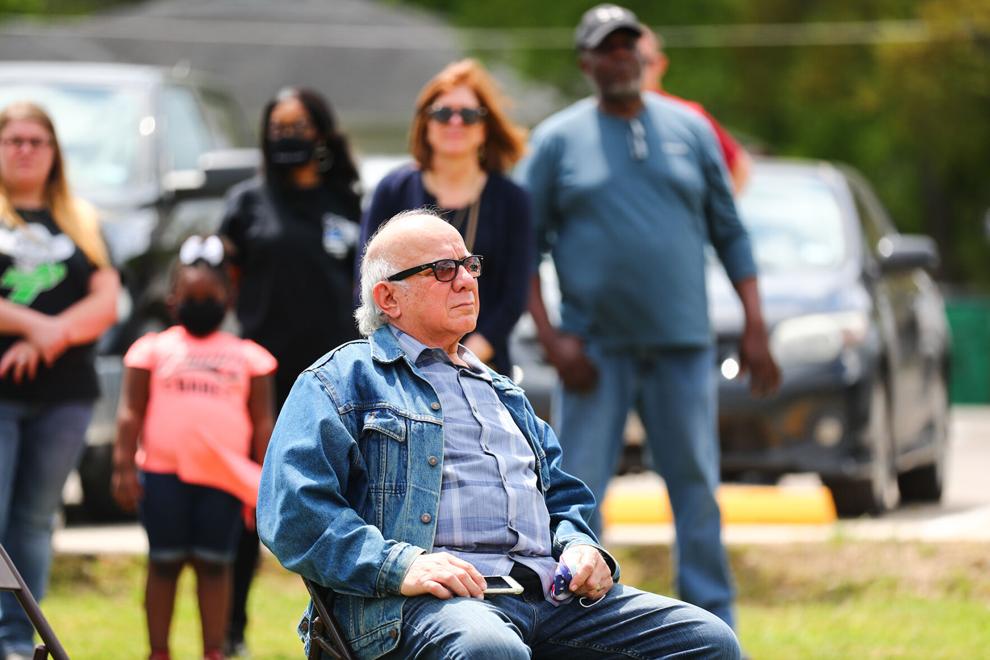 Hector Camarillo Memorial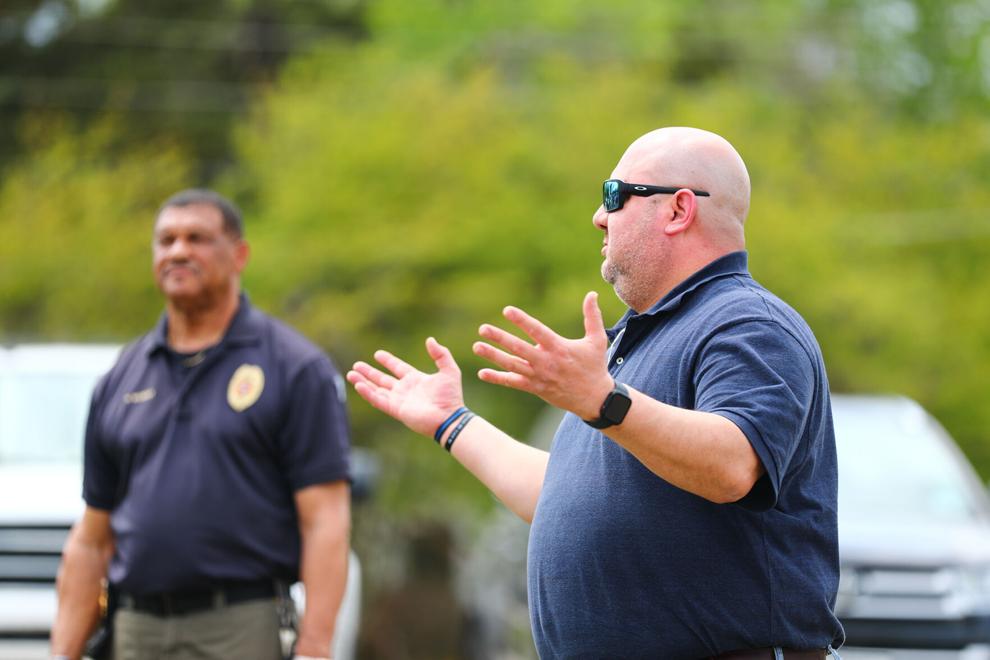 Hector Camarillo Memorial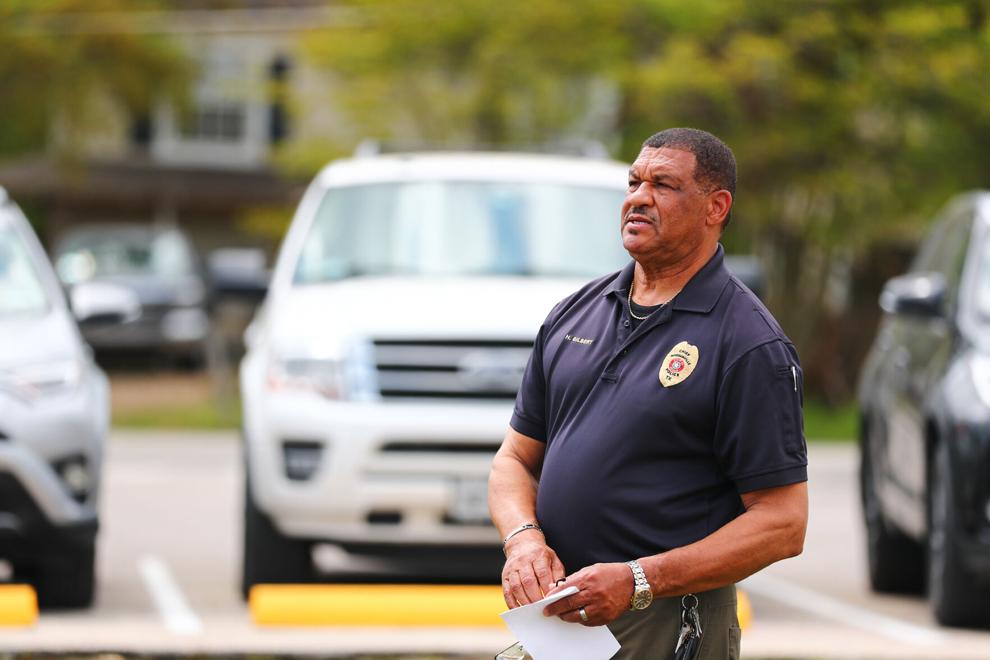 Hector Camarillo Memorial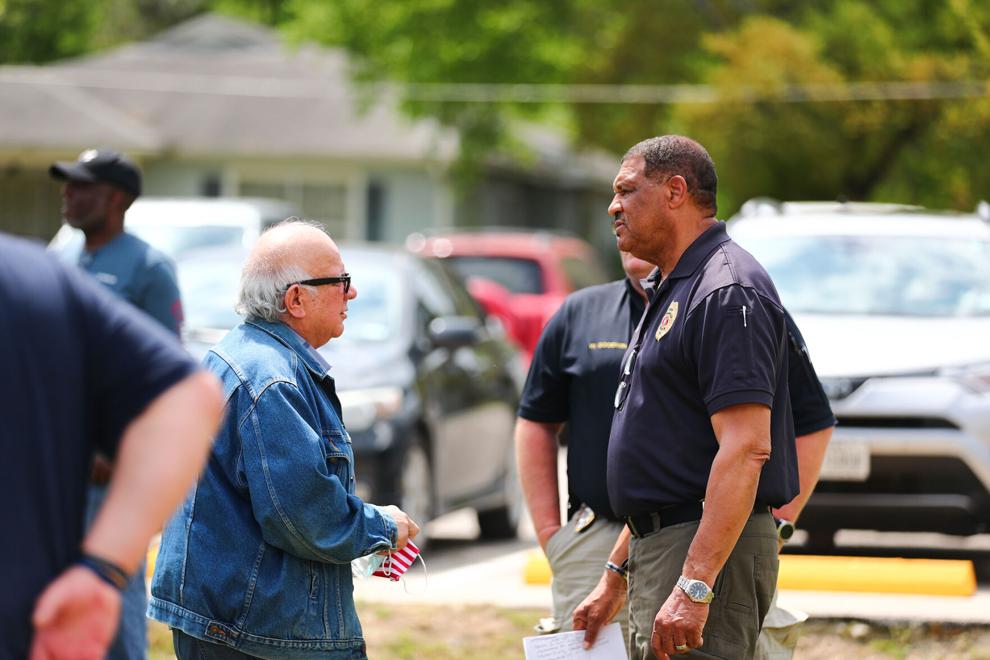 Hector Camarillo Memorial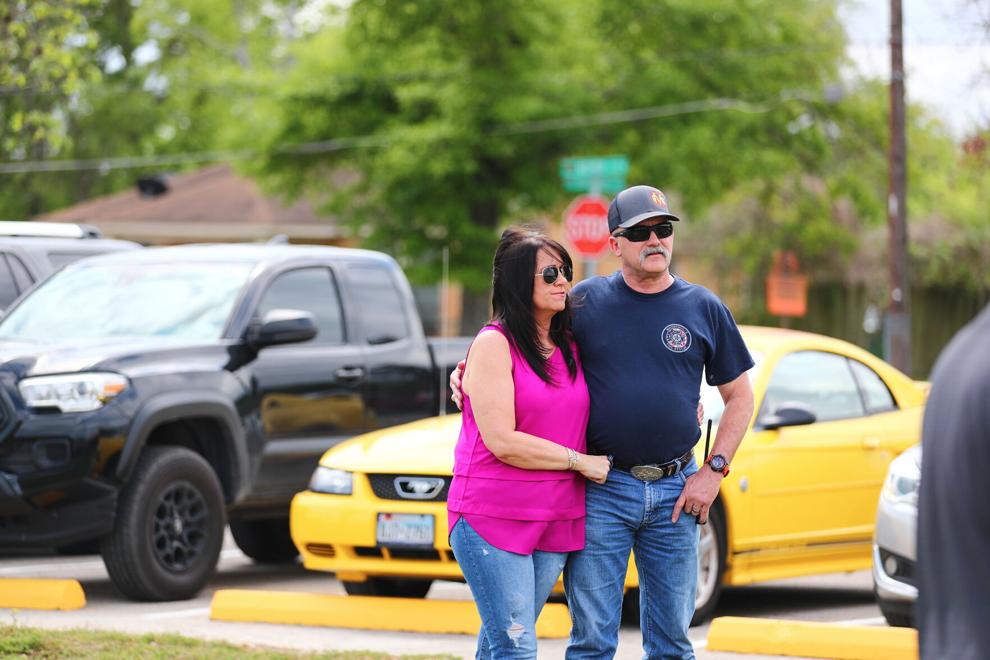 Hector Camarillo Memorial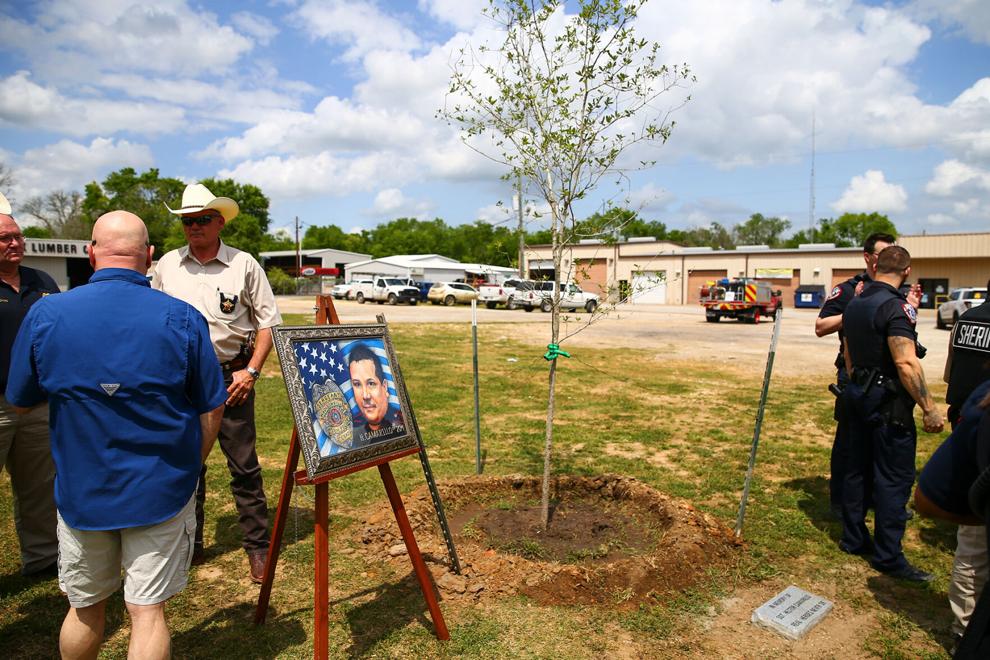 Hector Camarillo Memorial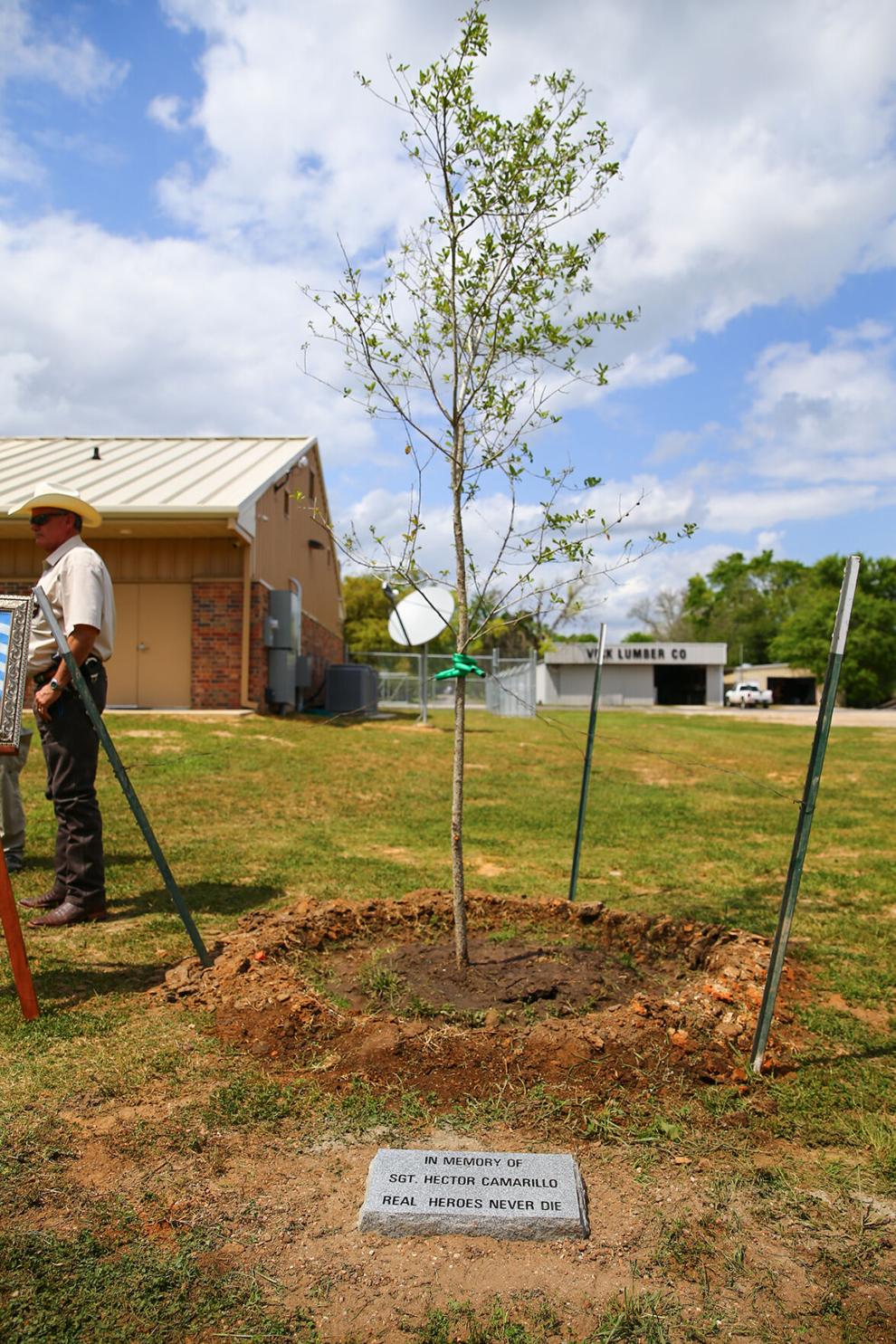 Hector Camarillo Memorial
Hector Camarillo Memorial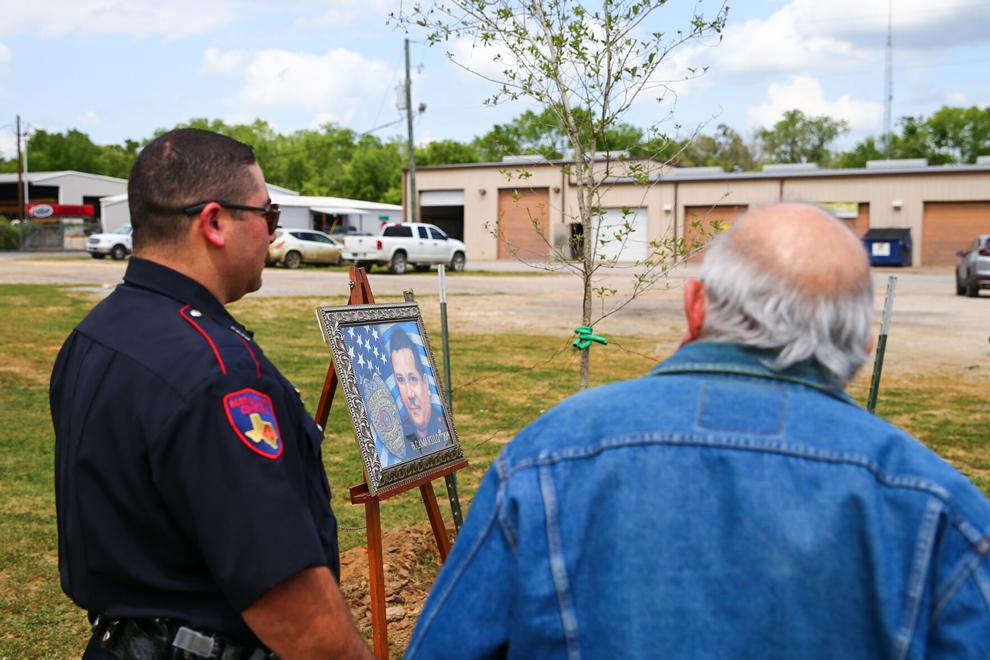 Hector Camarillo Memorial
Hector Camarillo Memorial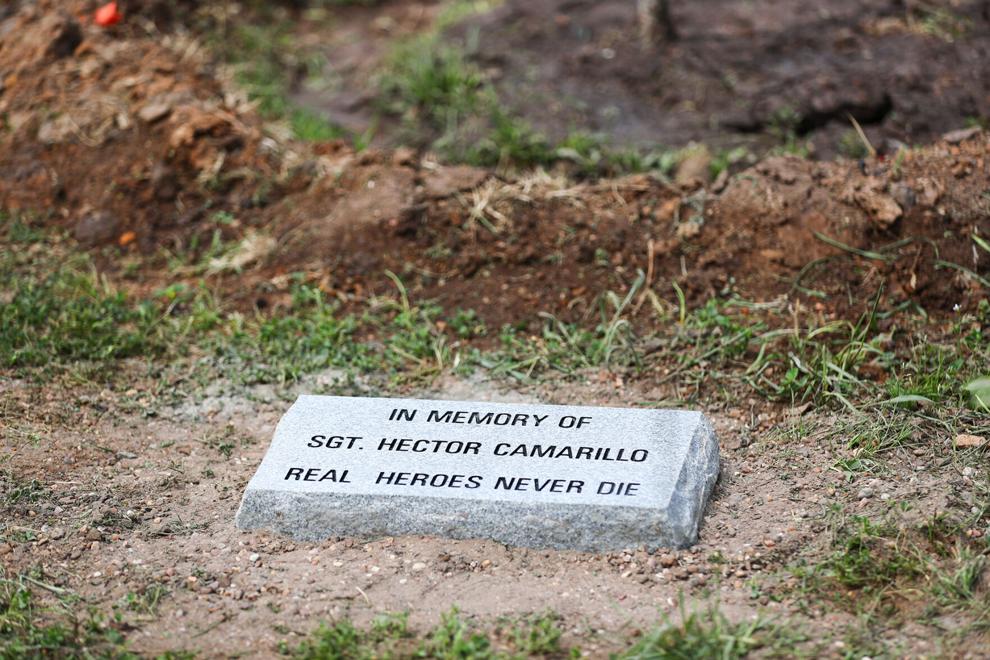 Hector Camarillo Memorial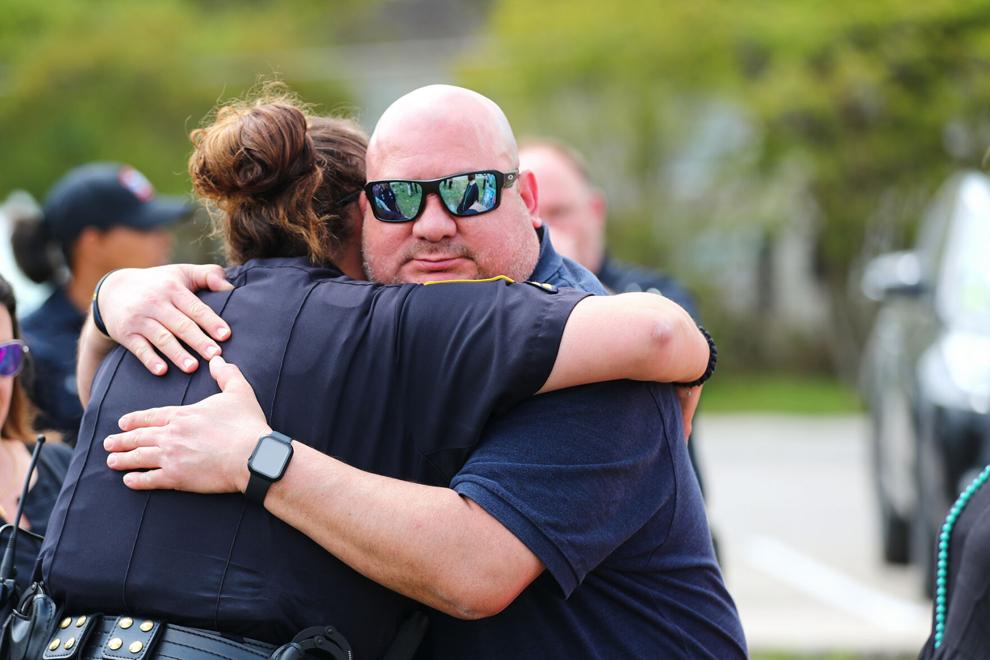 Hector Camarillo Memorial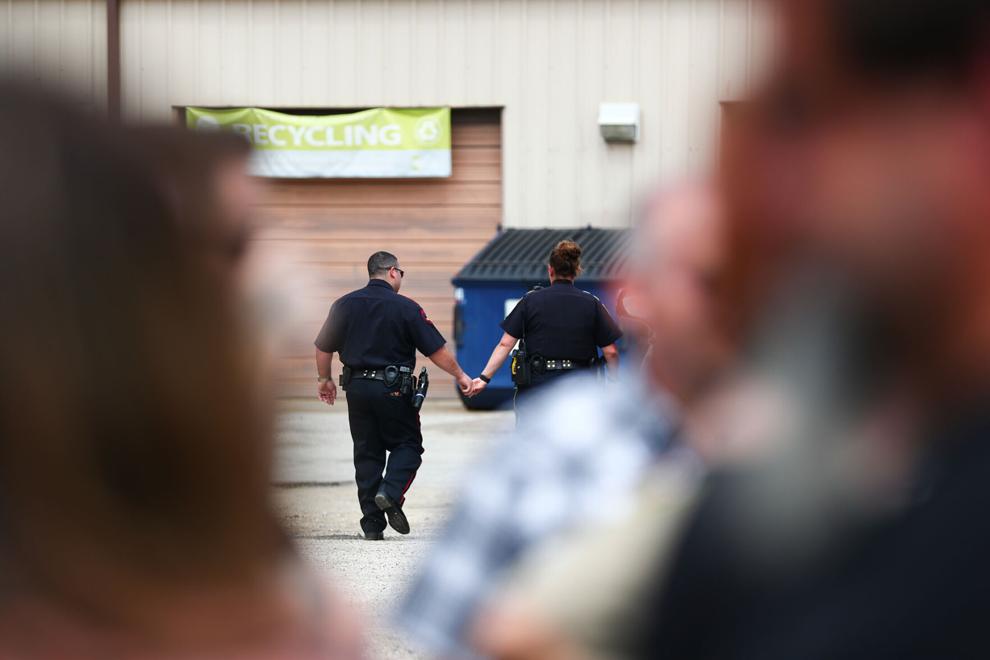 Hector Camarillo Memorial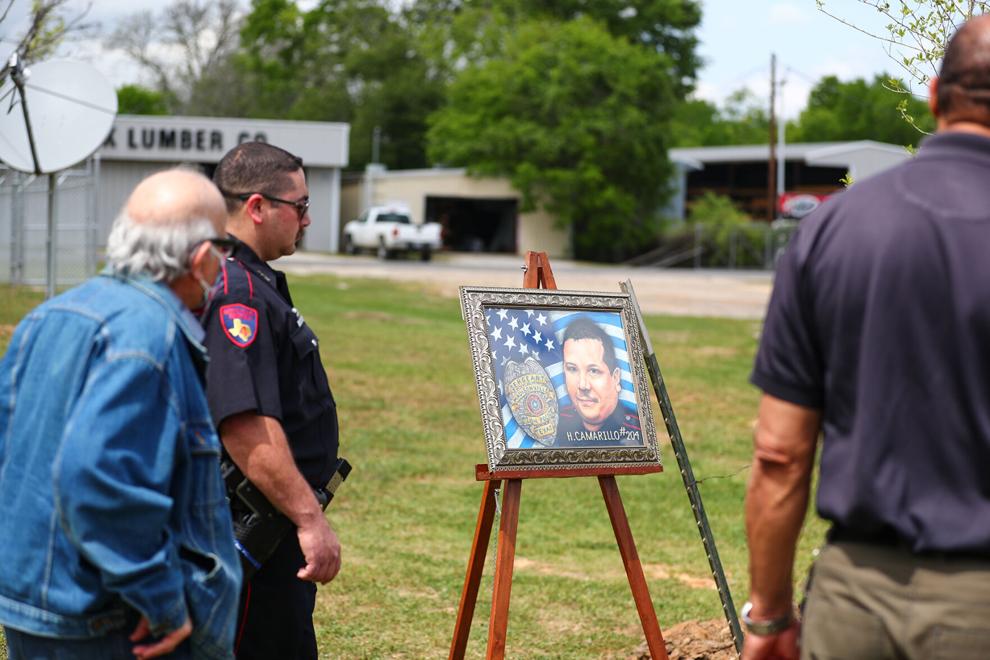 Hector Camarillo Memorial