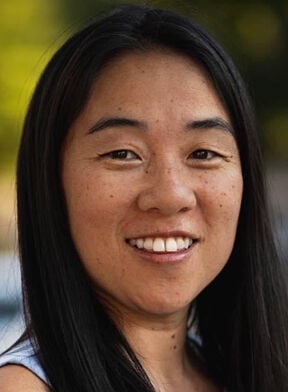 Two people have put their names forward to be considered as the Democratic Party's nominee for Brazos County Precinct 2 Commissioner in the Nov. 3 general election. Republican Party chair David Hilburn said Wednesday that Chuck Konderla — whom Judge Duane Peters appointed June 10 to replace the late Sammy Catalena — is so far the only Republican to publicly indicate a desire to be on the November ballot.
Elections Administrator Trudy Hancock explained Tuesday that because Catalena's May 19 death occurred after the primary election, each party's precinct chairs choose the candidate they wish to have represent their party on the ballot in November.
Blinn College professor Kelli Adam and former Bryan/College Station Habitat for Humanity marketing director Jane Sherman are the two Democrats to announce their intent to be considered for Precinct 2, which covers much of the eastern part of the county.
Democratic Party chair TC Langford said that Democrats interested in being the party's nominee for commissioner have until 5:30 p.m. Aug. 3 to put their name forward. On that day, Langford will swear in new party chair Wanda J. Watson, who will then swear in the precinct chairs. The seven chairs from Precinct 2 will vote on the names that have been submitted.
Hilburn said the application for Republicans in Precinct 2 who wish to be considered alongside Konderla will be available by the end of this week and will be due by Aug. 6. He said the party intends to have its nominee chosen by mid-August.
Konderla, who was sworn in June 16 to replace Catalena until the November election, owns Fifth C Fine Jewelry in Bryan and served on Bryan City Council from 2010 to 2015. A second-generation Bryan resident, he graduated from Texas A&M in 1997 with a bachelor of science in agricultural economics.
Konderla said that in the first several weeks of serving on the court, he has "done a lot of learning" and noted the upcoming budgetary process as a sizable and important task ahead.
"I enjoy the aspect of inserting a fiscal conservatism and prudent management of taxpayer resources into what I'm doing. I enjoy serving," Konderla said Tuesday.
"This is a unique community. People that are on both sides of any political aisle, or have different religious affiliations or cultural circles — you name it, we all tend to work well together and appreciate each other," Konderla said. "Anything I can do to accentuate that and protect that is something I enjoy doing." 
Sherman grew up in College Station and graduated from A&M Consolidated High School in 1996 before earning a degree at the University of California at Berkeley.
Sherman recently worked as marketing director at Bryan/College Station Habitat for Humanity, and is the current board president of Tiny Hope Village. Sherman and her husband, Matt, live in Bryan with two children, Robbie and Anna.
Sherman said that if chosen as the nominee and then elected in November, she would bring "a posture of listening and learning" to the role of commissioner.
"I want to be accessible to all residents," she said Wednesday. "I have always done advocacy behind the scenes; I felt compelled to step up and serve and lead from the front."
Sherman identified three areas of focus: local government transparency; mental and physical health preventative care and support; and affordable housing and supporting the county in terms of infrastructure as it grows. 
"With COVID-19 and its economic and health repercussions, it's vital in the next couple of years for the county to be mindful and truly understand the most essential needs the community has," Sherman said.
Kelli Adam, a Blinn College professor who teaches computer hardware and network technologies, is a graduate of Bryan High School and Texas A&M University. In a Facebook post declaring her intent to run, she wrote that her family has been in the Brazos Valley since the late 1800s.
Her oldest son is in the U.S. Army, her middle son graduated from Bryan High School last month, and the youngest is a junior there, she said. She also noted a variety of volunteer engagements, including with Voices for Children and the Brazos Valley African American Museum.
"I think that I have the community reach, the education, the background, the willingness to serve to make this a great position for Brazos County and succeed now where we need to succeed," Adam said Wednesday.
She also is a board member for the Brazos Valley Museum of Natural History and is on the Technology Education Advisory Committee for both Bryan and College Station school districts. 
Adam said her first priority if chosen and then elected would be to effectively respond to the COVID-19 pandemic and its repercussions. She also said that she would focus on infrastructure in the county's rural areas.
"As the county's population continues to grow and develop, I want to help guide the process and assure that Brazos County will still be the kind of place where we want to live for decades to come," Adam said.
Get local news delivered to your inbox!
Subscribe to our Daily Headlines newsletter.