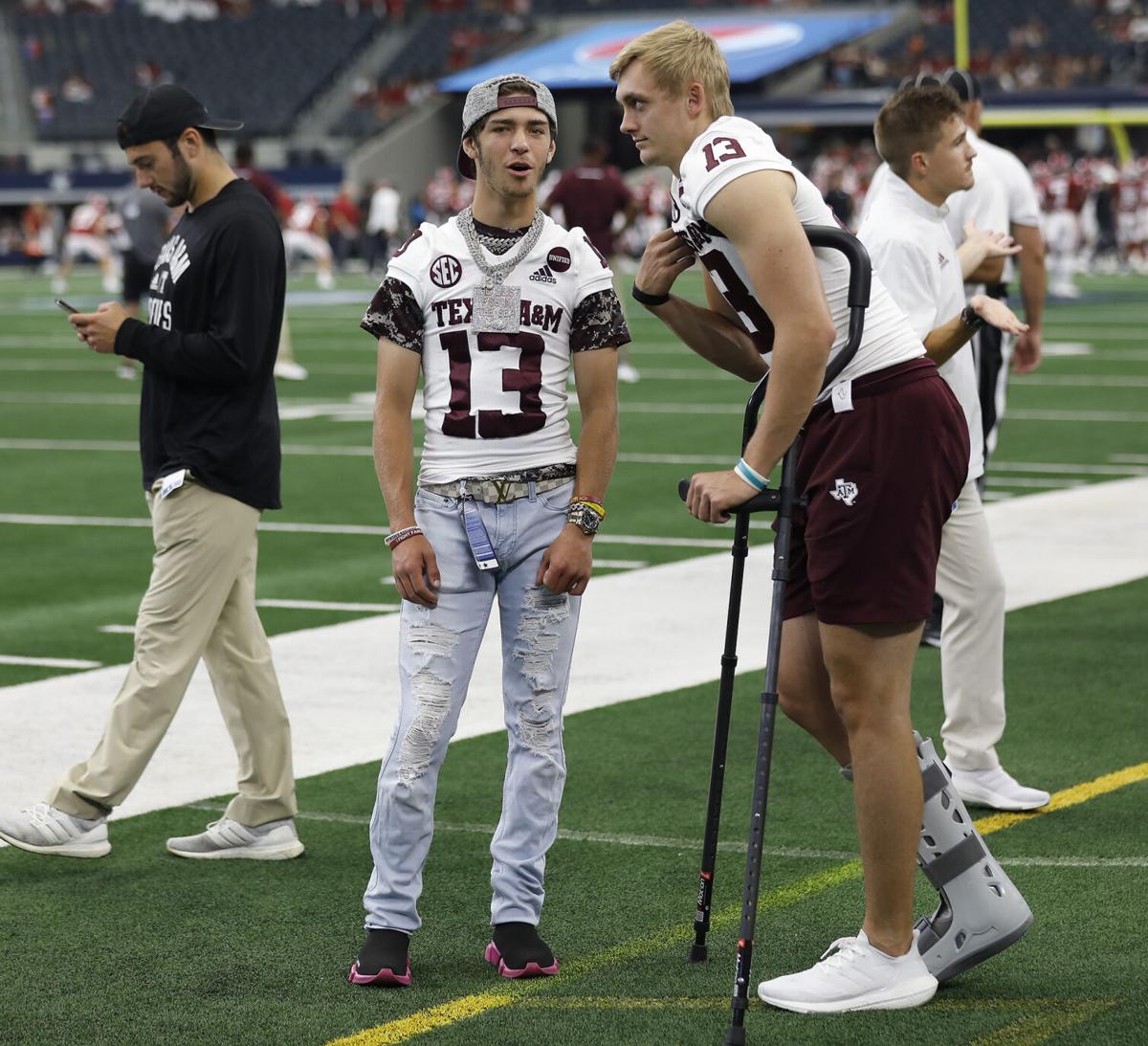 There are a number of ways Texas A&M fans could've celebrated the Aggies' upset win over top-ranked Alabama on Oct. 9, such as buying drinks at Northgate or contributing to pay the $100,000 fine incurred on the athletic department for fans storming the field.
Instead, a number of Aggies, and others, took the monumental win as a chance to donate to the Kidz1stFund, a nonprofit organization founded by A&M head football coach Jimbo Fisher that is helping children fight a rare blood disorder called Fanconi anemia.
A&M beat Alabama by the score of 41-38, so donations of $41.38 started flowing in to the Kidz1stFund. The trend caught wind on a TexAgs.com message board forum. As of Friday afternoon, $179,126 had been donated to the Kidz1stFund since the Aggies took down the Crimson Tide.
"What these people are doing and being able to do this, you can coach ball and I always joke that we honor coaches, we love coaches, we love players, well they're not curing cancer. Well, maybe we are," Fisher said at his weekly press conference last Monday. "Maybe we can take this and run with it, and the effects that it's going to have on children and families and things for a long period of time. For these people to do what they're doing with Kidz1st is amazing."
Fisher and his ex-wife, Candi, started the Kidz1stFund in 2011 when their son, Ethan, was diagnosed with Fanconi anemia, which keeps bone marrow from producing blood cells healthy enough to function properly. The uncommon disease, which is genetic, leads to bone marrow failure in 1 out of 131,000 people in the United States.
The Kidz1st Fund was established to raise funds and awareness to find a cure for Fanconi anemia. The organization's website says over $8.5 million has been raised since its inception. Donations are used to fund research at the Fanconi Anemia Comprehensive Care Program at the University of Minnesota, which is the nation's largest treatment center for FA patients.
"Fanconi anemia is a rare disease and rare diseases, it sounds kind of cheesy to say, but it's true: they're rarely funded," said Kirstin Brown, Kidz1stFund's Executive Director. "Our doctors and researchers don't get the major grants because, of course, those go to major diseases that you feel like you're curing a large population, but what they've found is Fanconi anemia is such a gateway to so many other diseases. … It's exciting for our researchers to see this movement. They've embraced it. They're excited about it. It inspires them to work hard to get us across the finish line."
The wave of donations stemmed from a post on TexAgs.com the Monday after A&M beat Alabama when Greg Bergeron started a thread under the username "AggieGreg06" saying he had made a $41.38 donation to the Kidz1stFund.
Since then, Brown said there have been over 1,400 unique donors, including at least one Alabama fan. One man even donated $41,380. Brown said that after A&M's 35-14 win over Missouri last Saturday, donations began coming in that reflected that score.
"When I first posted it, my initial goal was that it would be really cool if some other people give," Bergeron said. "Tuesday morning, if this thread is on the front page of TexAgs and people are still donating to it, that would be really awesome. I didn't know if anybody else would give money, but knowing the Aggie community and how much Aggies appreciate Jimbo Fisher and how much we were enjoying the win, I felt some people would give. Obviously, I had no idea it would blow up to what it has become. That was never anything I could've envisioned. It's unreal what's happened with all of this."
While donations continued coming in for the Kidz1stFund, two events were held this week to benefit the organization.
On Wednesday, the Corps of Cadets held its second annual bone marrow drive at Duncan Dining Hall on A&M's campus. According to a Corps spokesperson, there were 89 people who signed up as bone marrow donors at the event.
Brown said while the primary mission of the Kidz1stFund is to fund research for FA in hopes of finding a cure, its secondary goal is to help build the national bone marrow registry. Brown added that at last year's Corps bone marrow drive, there were two cadets who matched with a patient in need and helped save their life.
On Thursday and Friday, the Hill Country Classic was held at River Place Country Club in Austin and benefitted the Kidz1stFund.
With the Aggies taking down South Carolina on Saturday night, more donations might be made to the Kidz1stFund under that final score.
"I think this fundraiser has really been the epitome of the Aggie spirit," Bergeron said. "It just goes to show the generosity Aggies have and the love and appreciation we have for our football team."
Gallery: Aggies overwhelm South Carolina, 44-14
Texas A&M vs. South Carolina
Texas A&M vs. South Carolina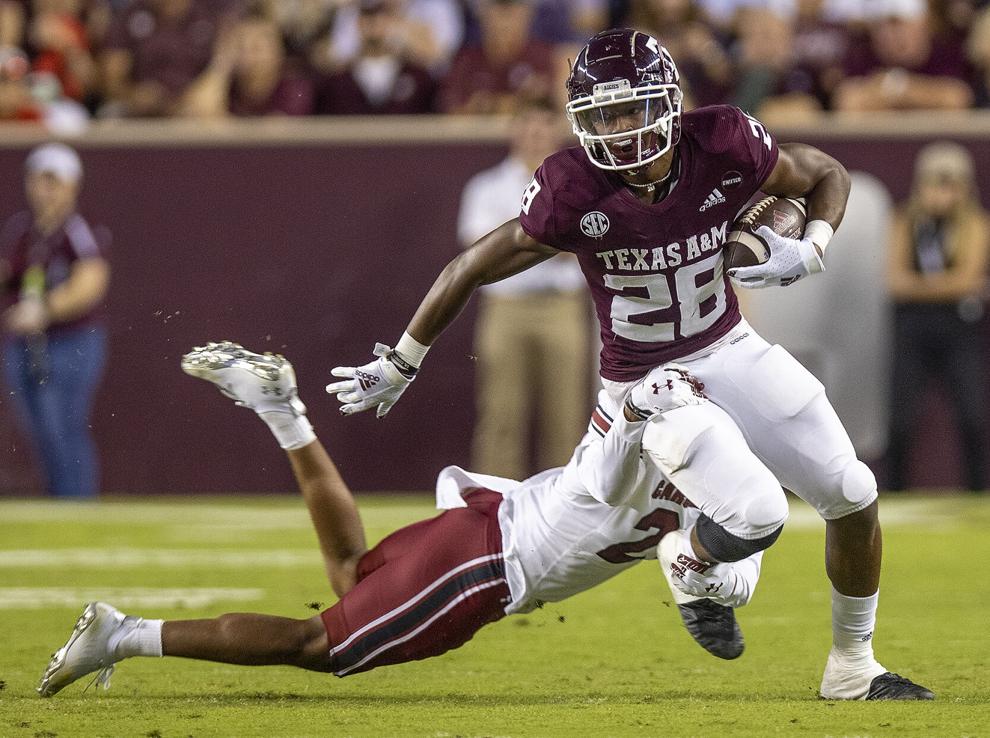 Texas A&M vs. South Carolina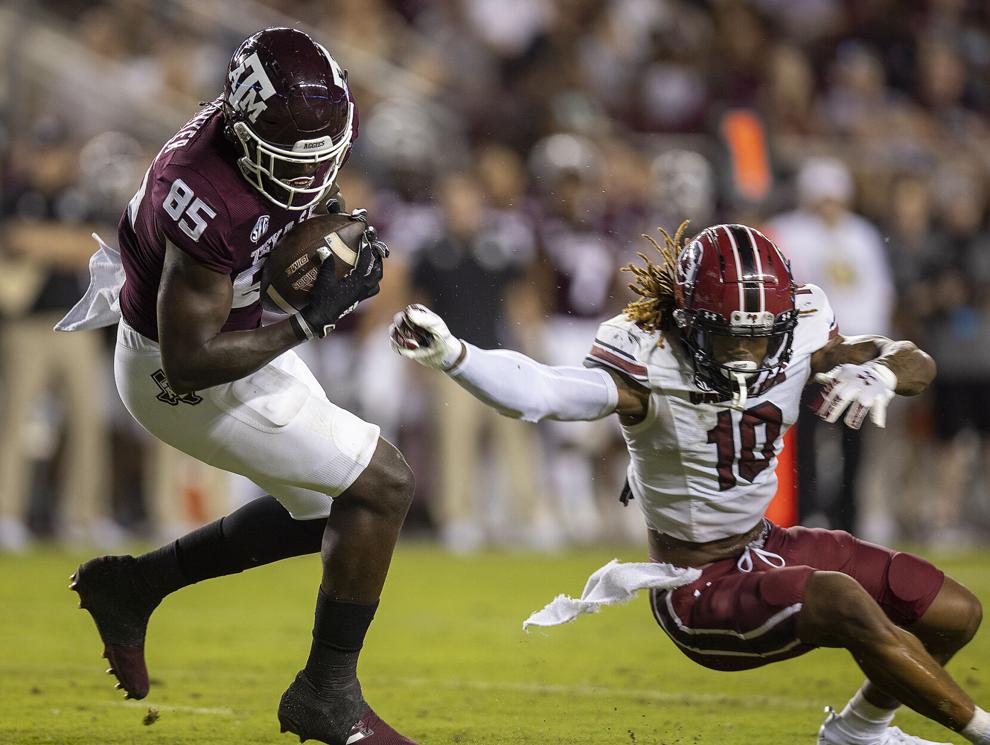 Texas A&M vs. South Carolina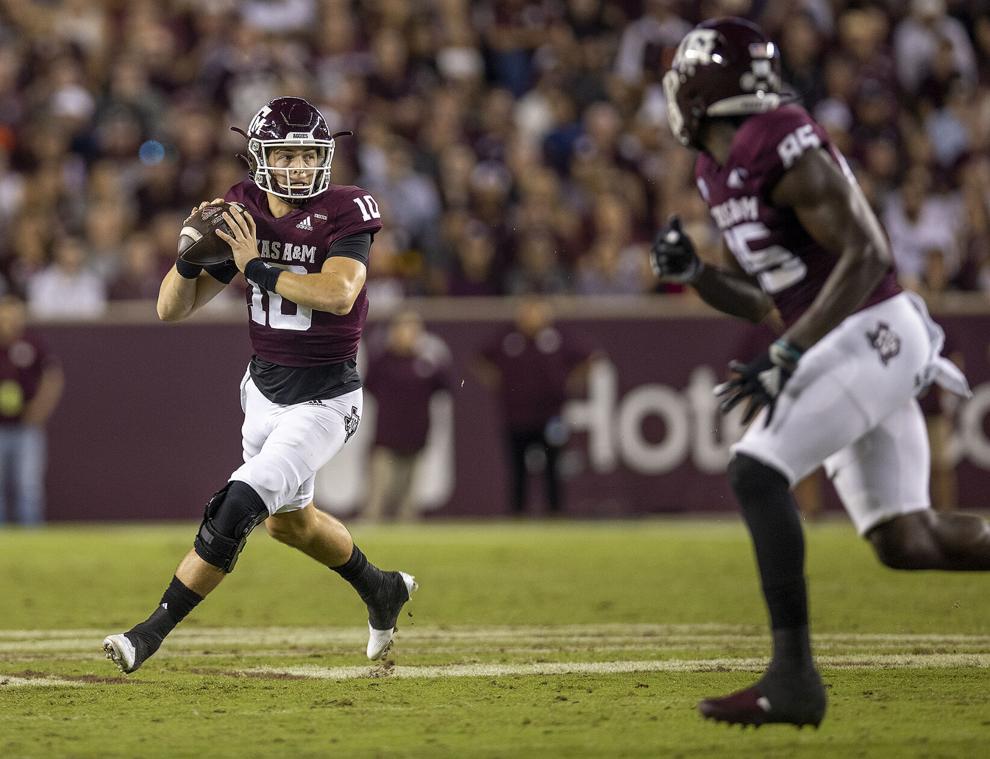 Texas A&M vs. South Carolina
Texas A&M vs. South Carolina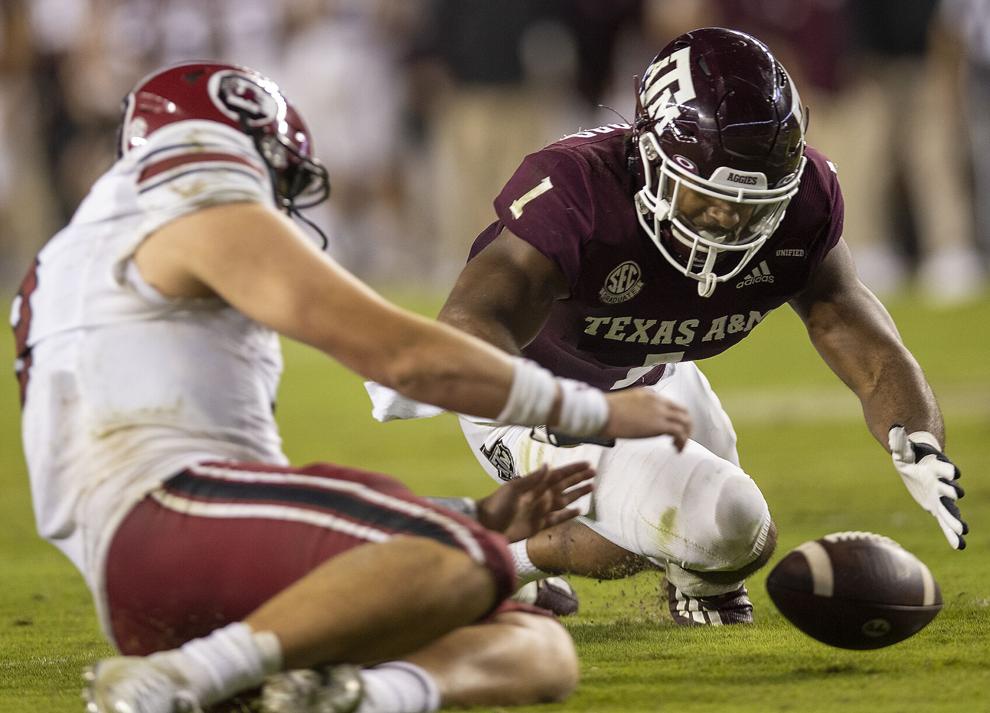 Texas A&M vs. South Carolina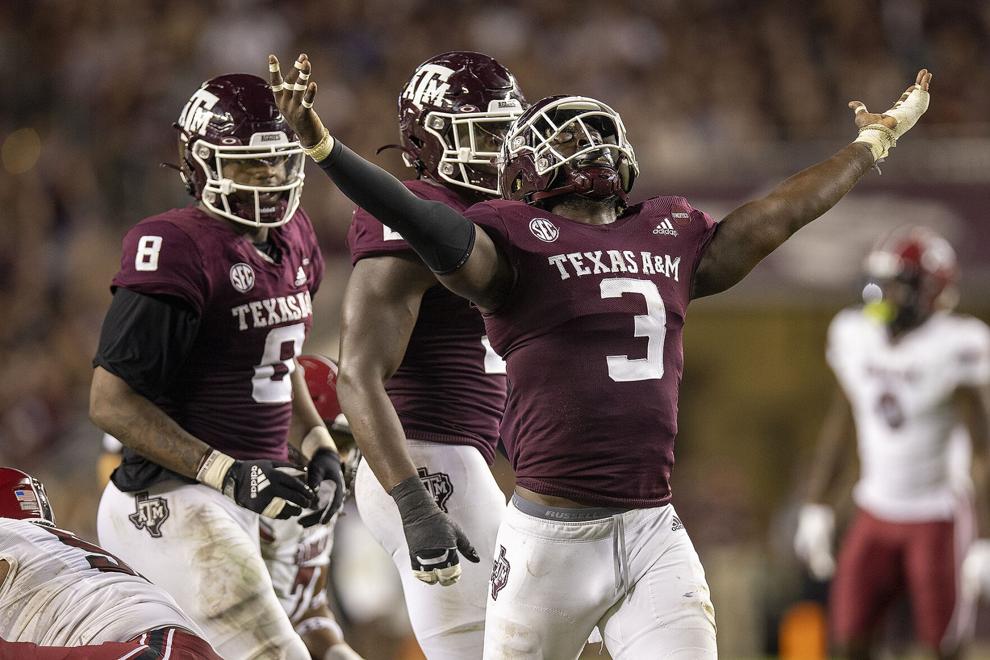 Texas A&M vs. South Carolina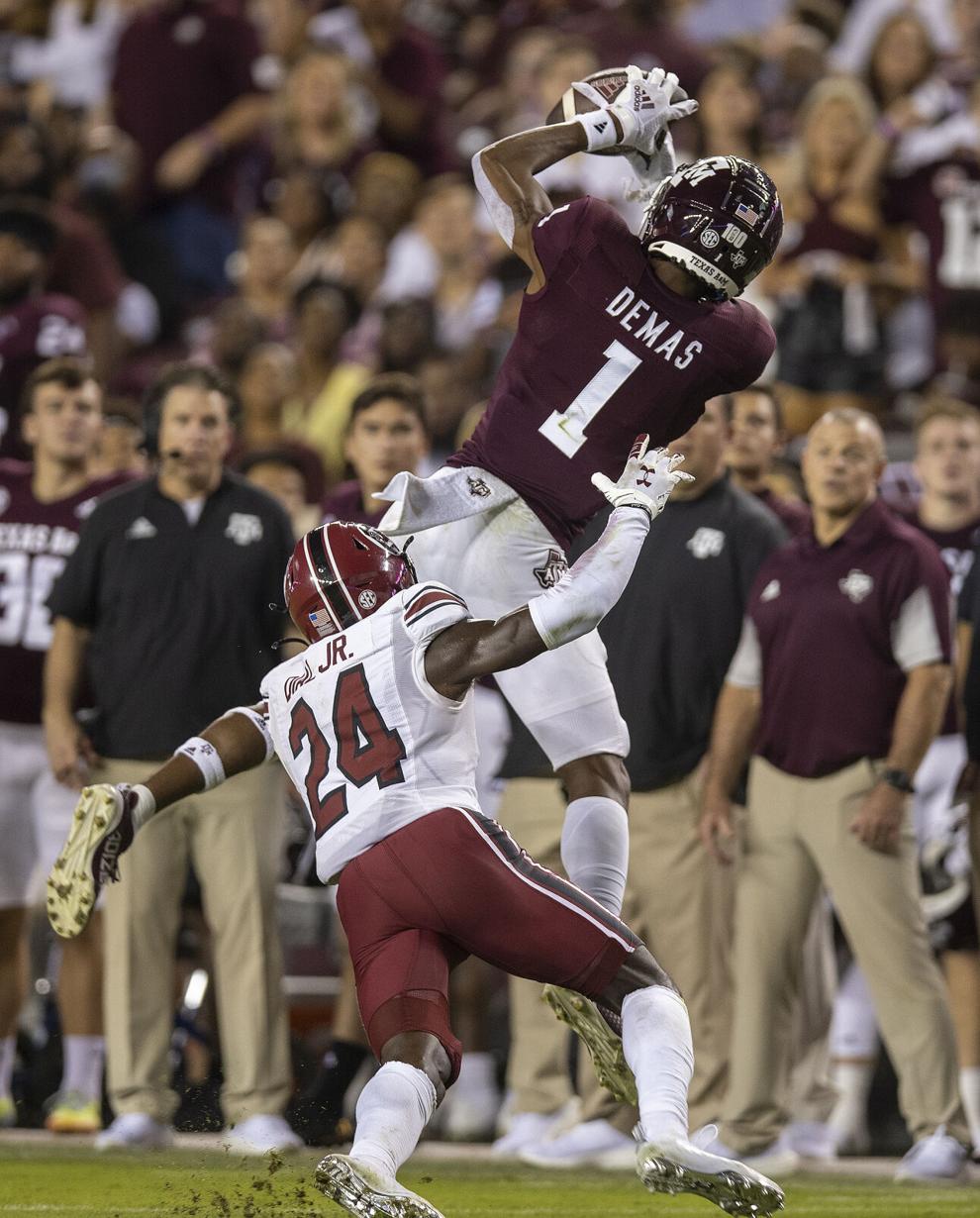 Texas A&M vs. South Carolina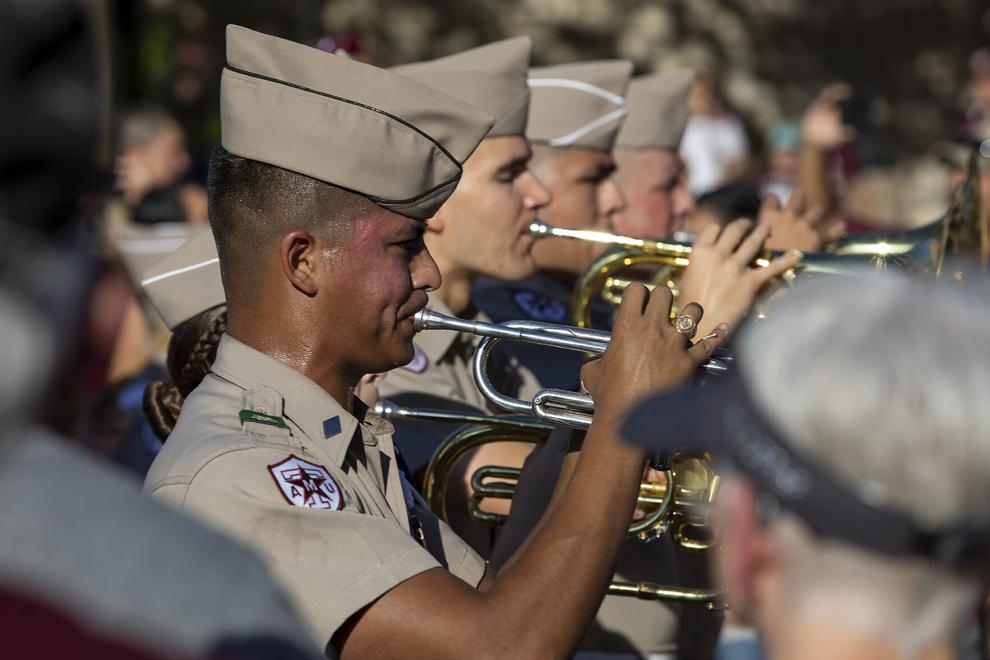 Texas A&M vs. South Carolina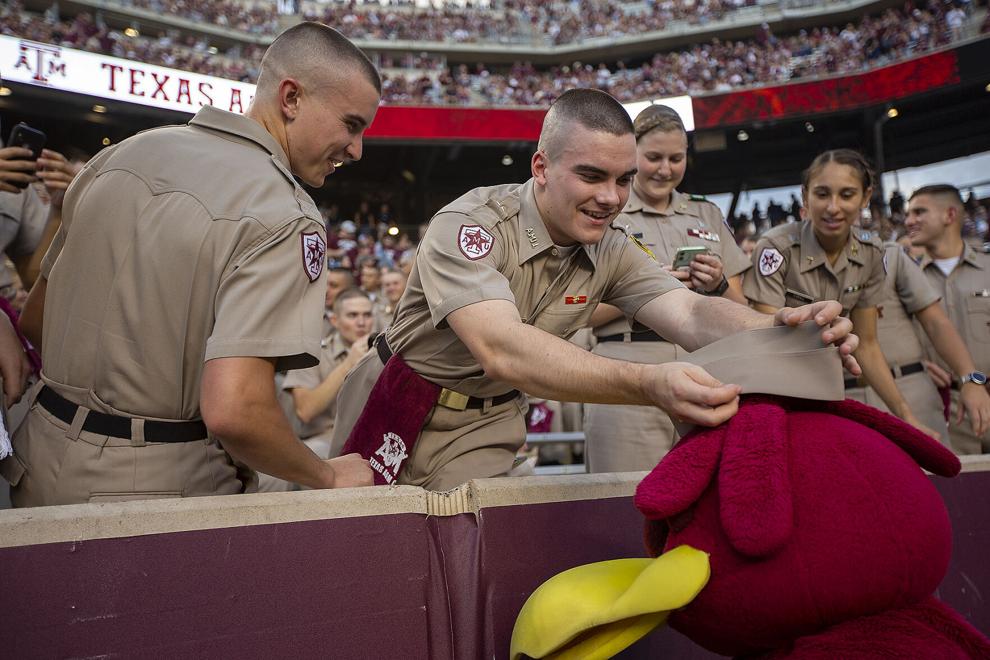 Texas A&M vs. South Carolina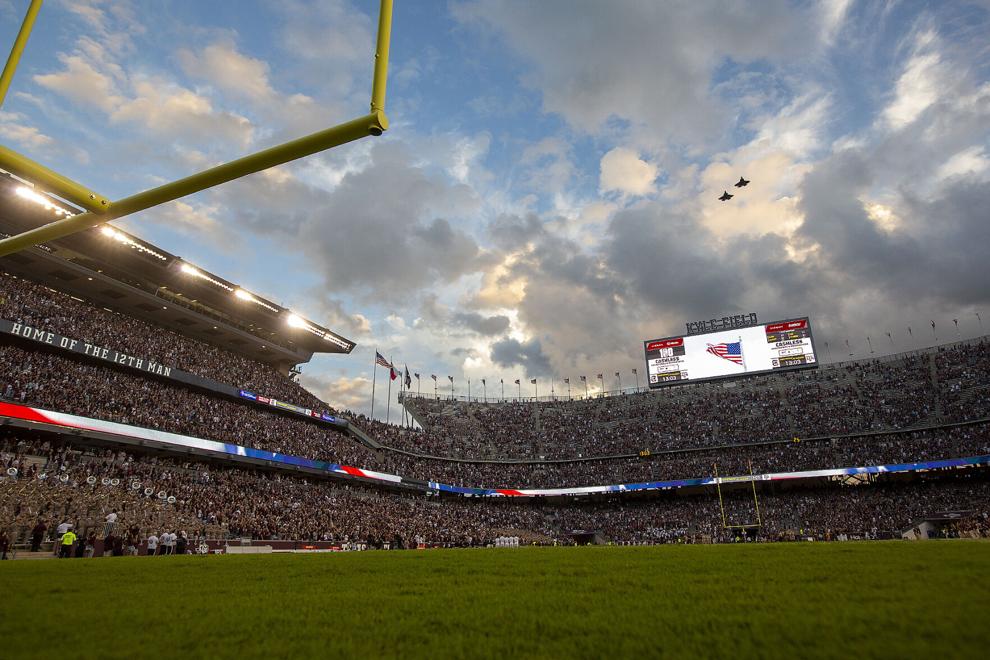 Texas A&M vs. South Carolina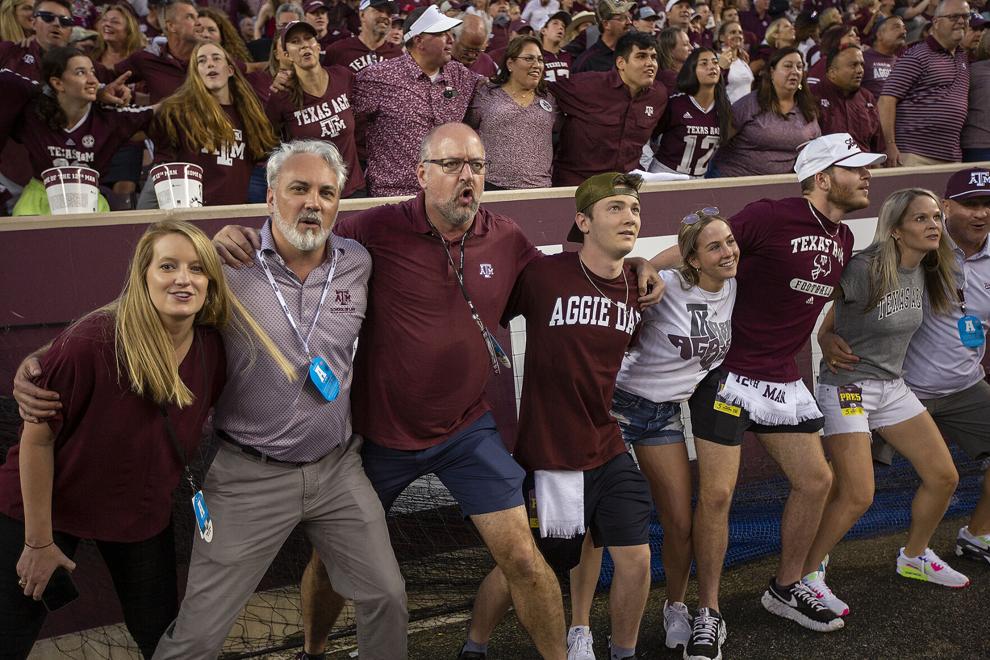 Texas A&M vs. South Carolina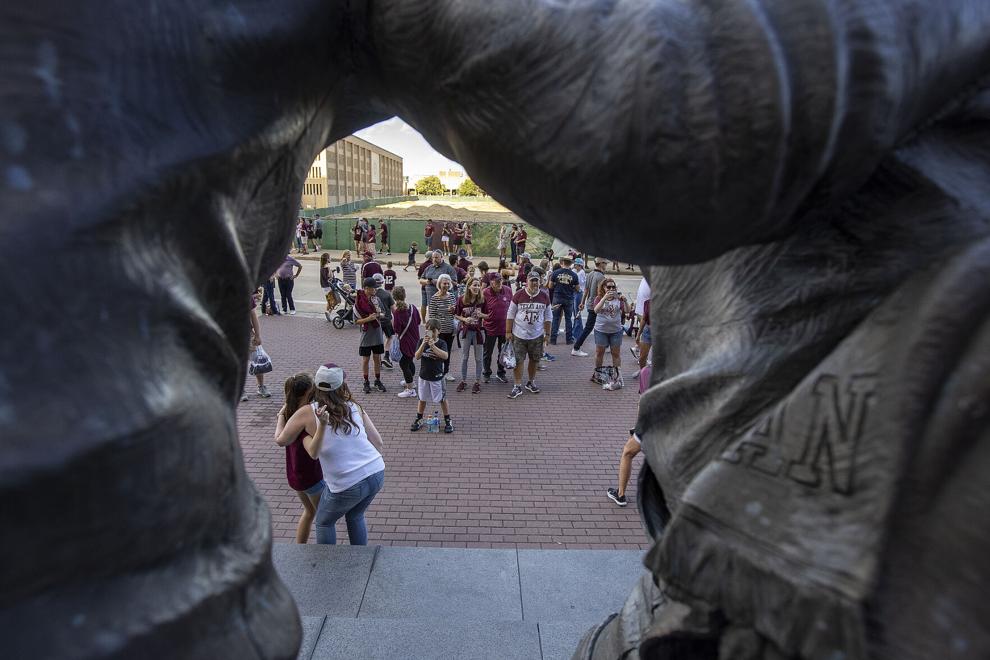 Texas A&M vs. South Carolina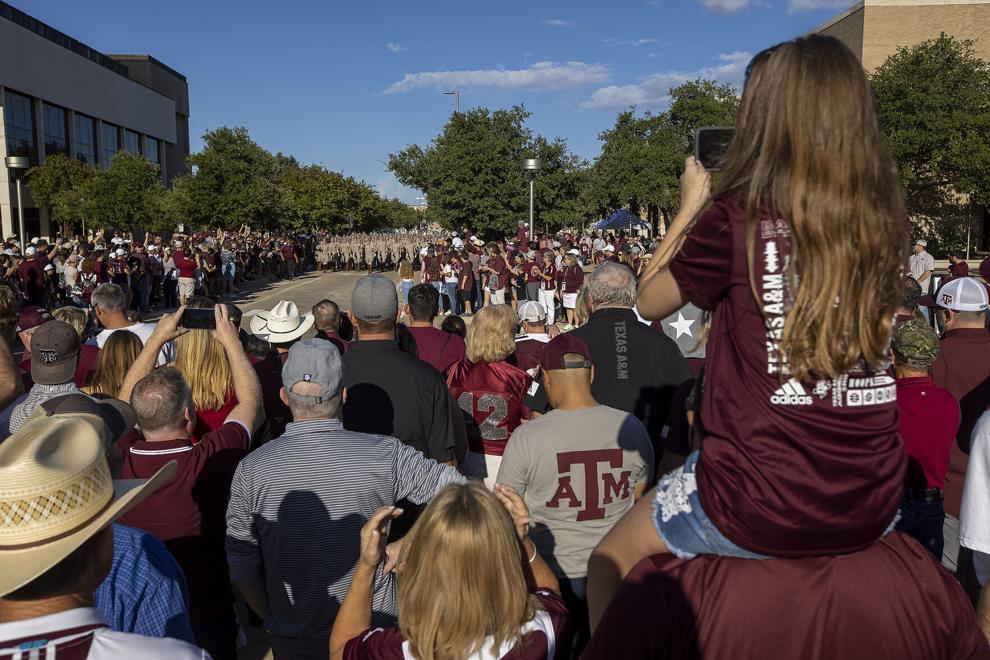 Texas A&M vs. South Carolina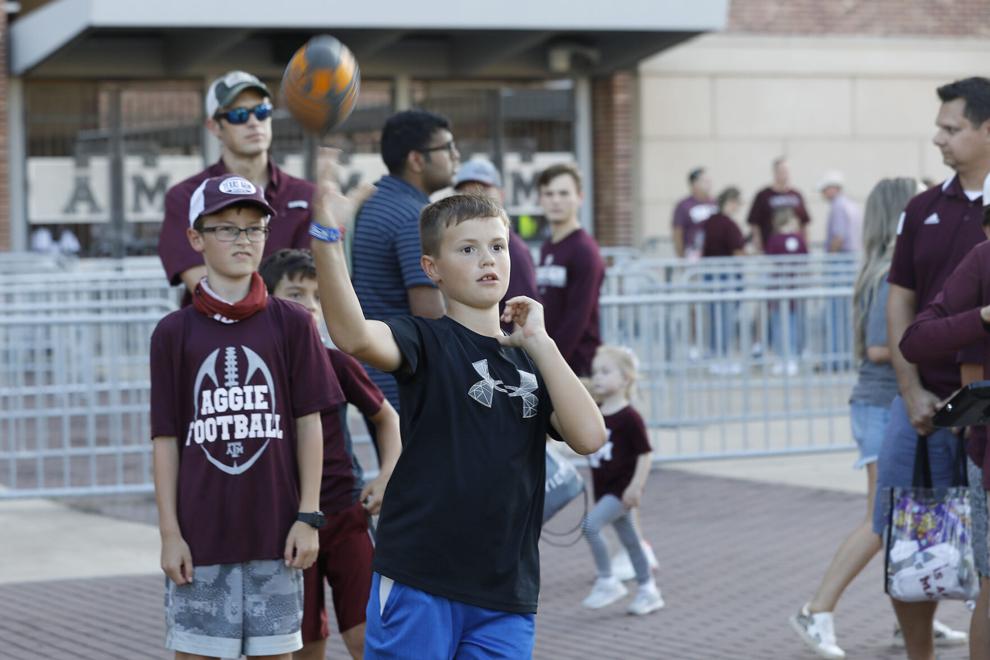 Texas A&M vs. South Carolina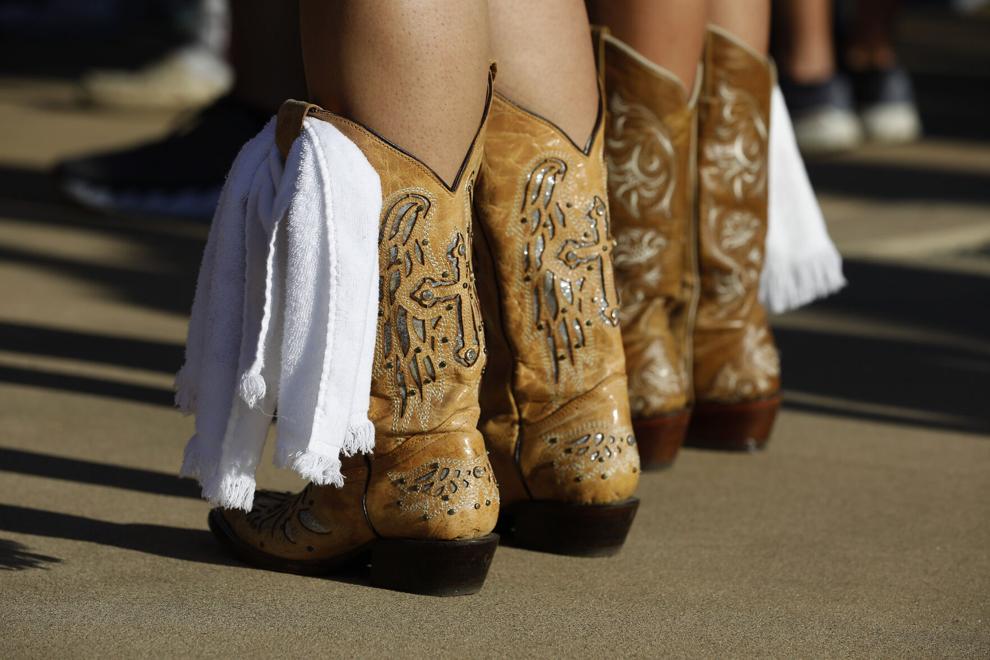 Texas A&M vs. South Carolina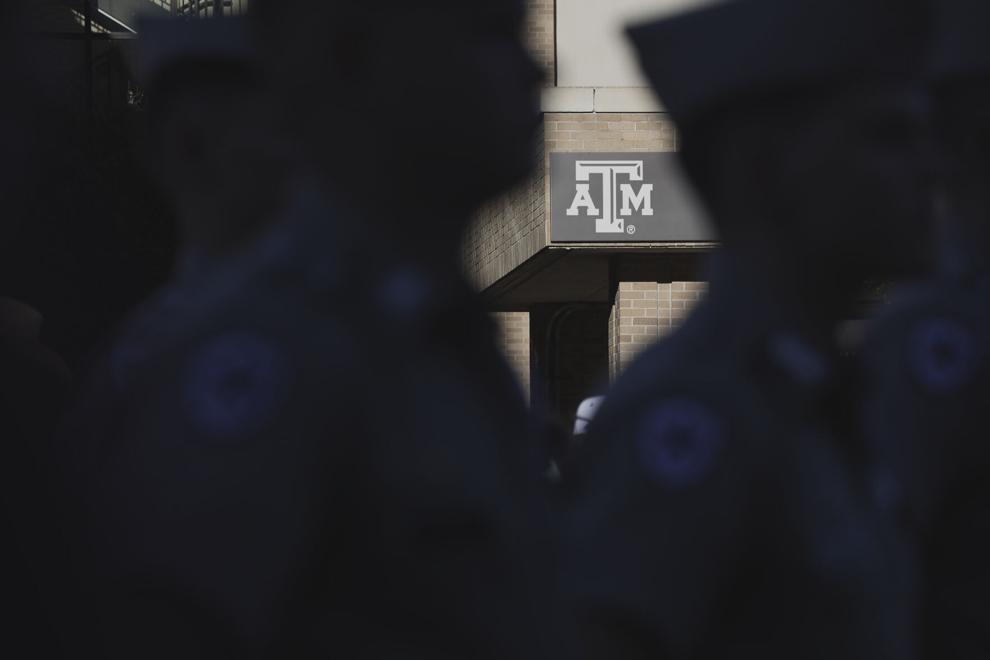 Texas A&M vs. South Carolina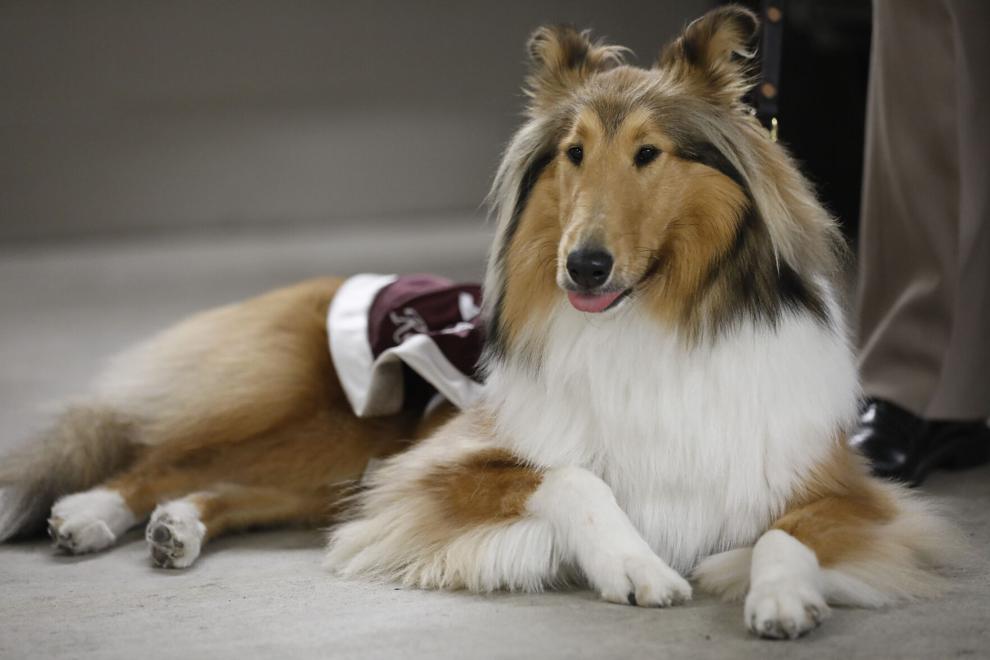 Texas A&M vs. South Carolina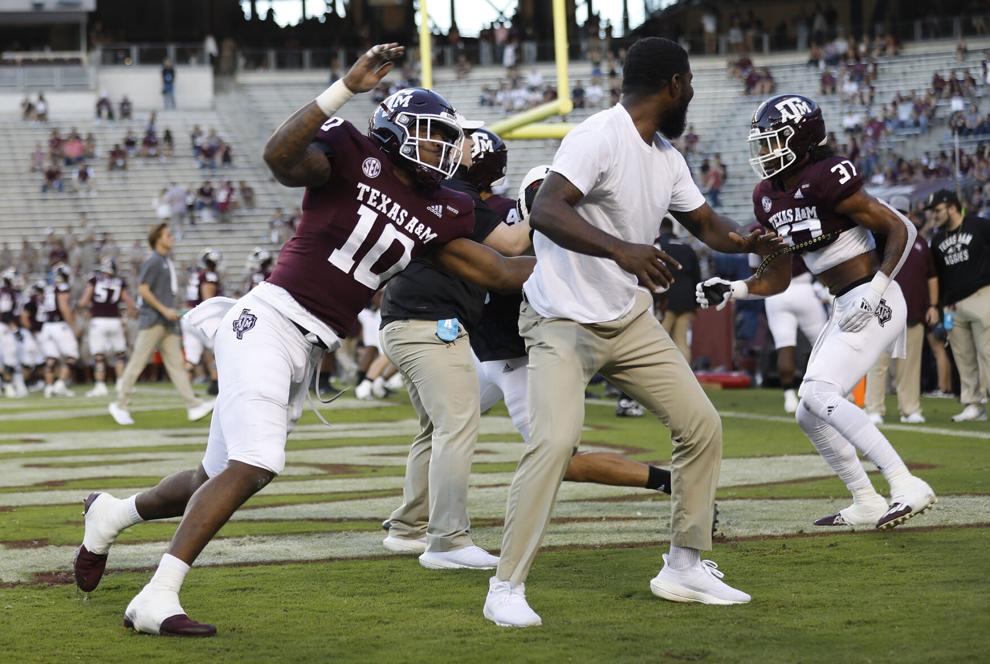 Texas A&M vs. South Carolina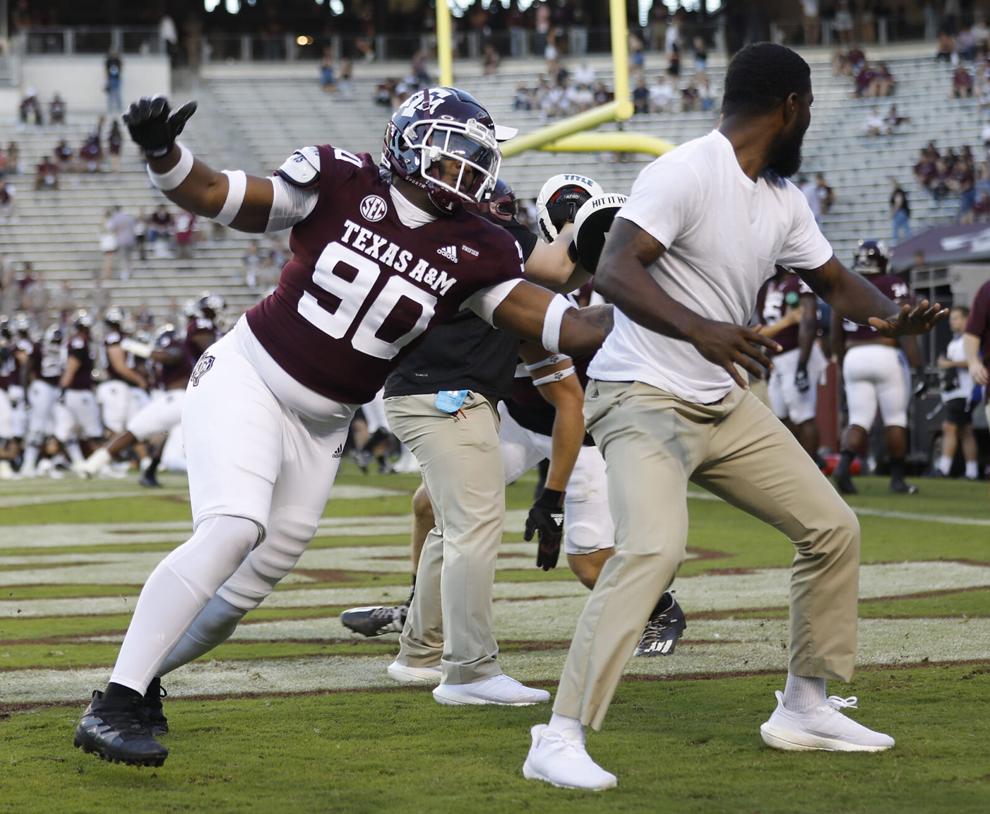 Texas A&M vs. South Carolina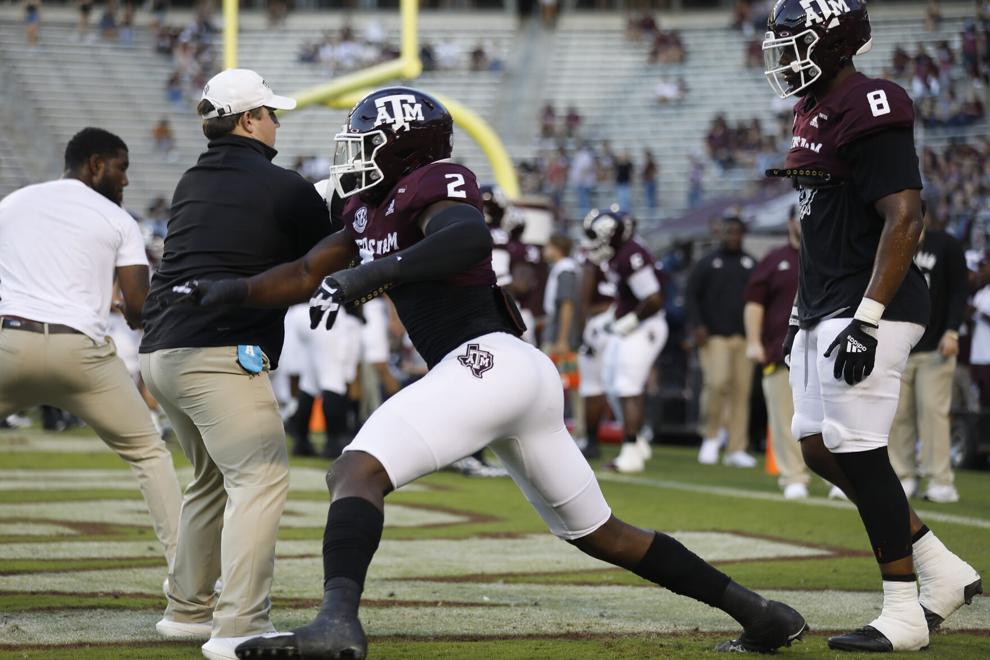 Texas A&M vs. South Carolina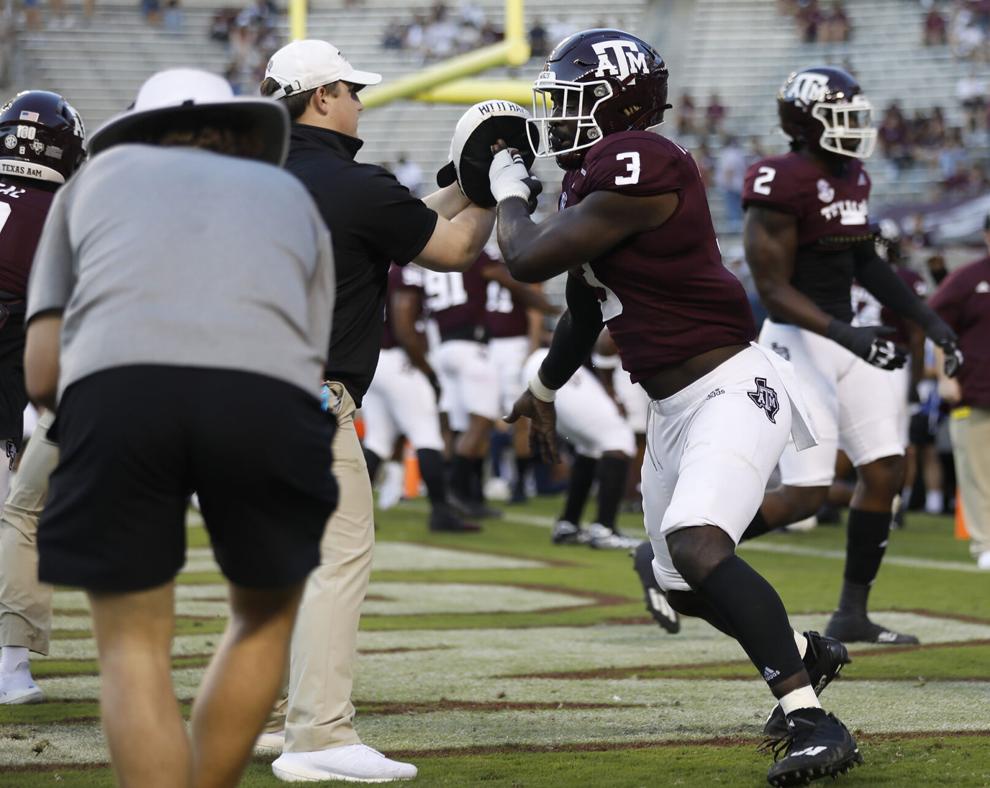 Texas A&M vs. South Carolina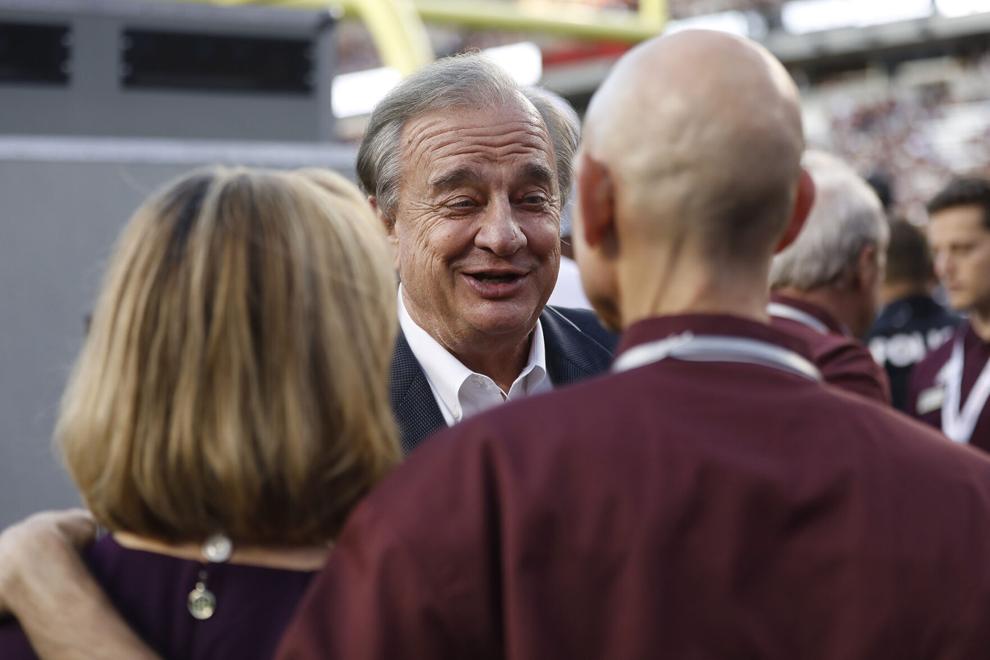 Texas A&M vs. South Carolina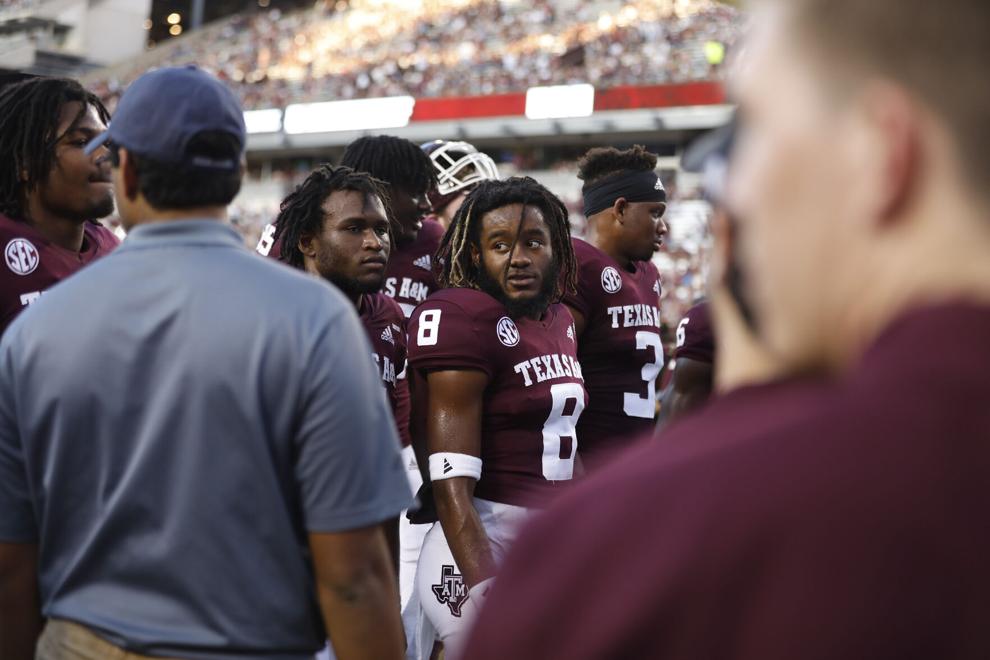 Texas A&M vs. South Carolina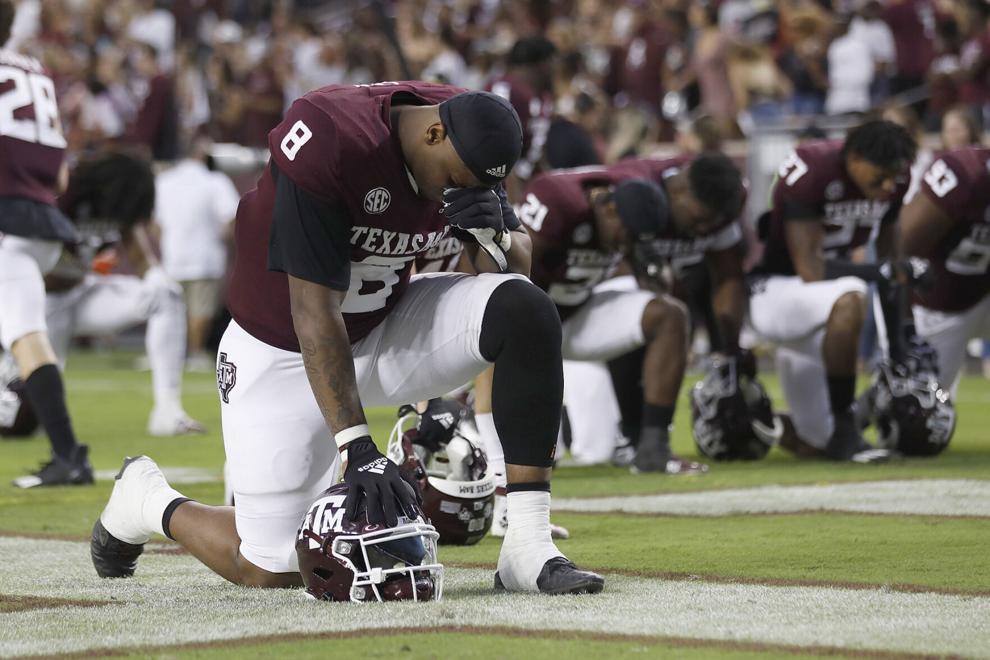 Texas A&M vs. South Carolina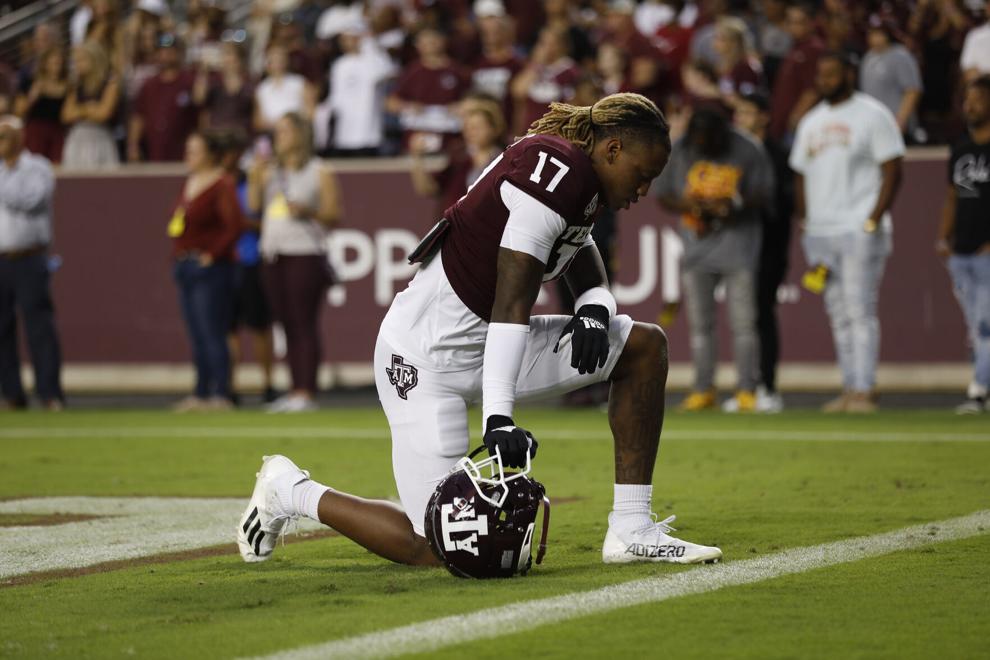 Texas A&M vs. South Carolina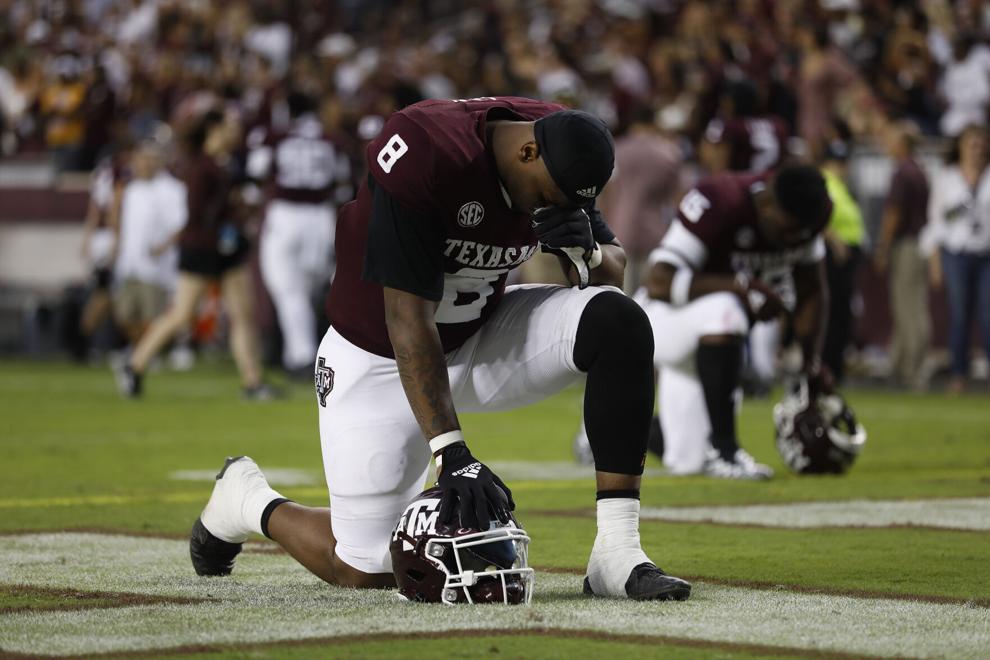 Texas A&M vs. South Carolina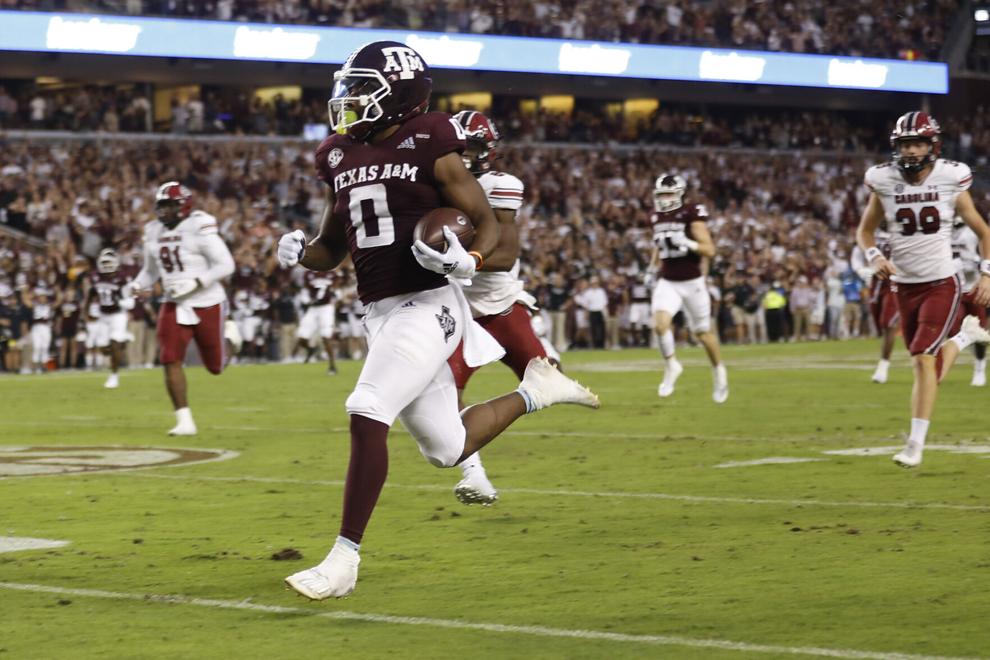 Texas A&M vs. South Carolina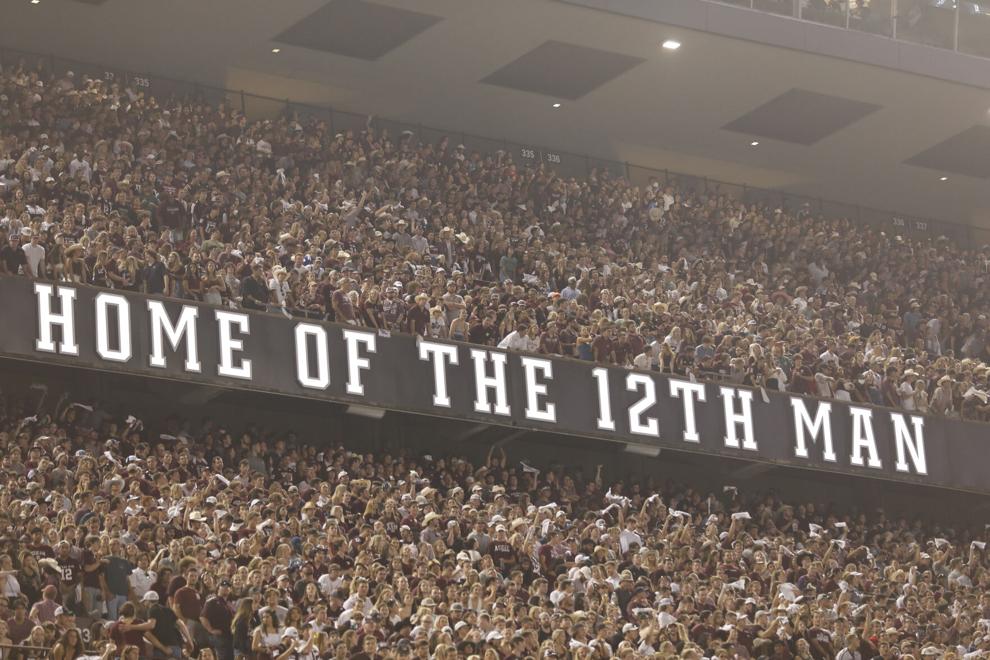 Texas A&M vs. South Carolina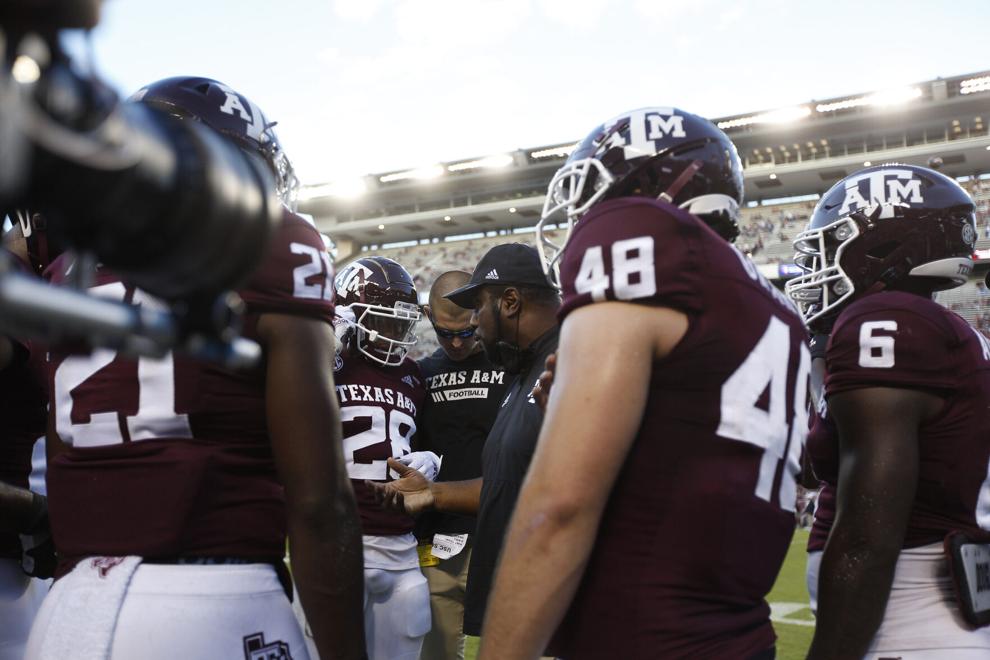 Texas A&M vs. South Carolina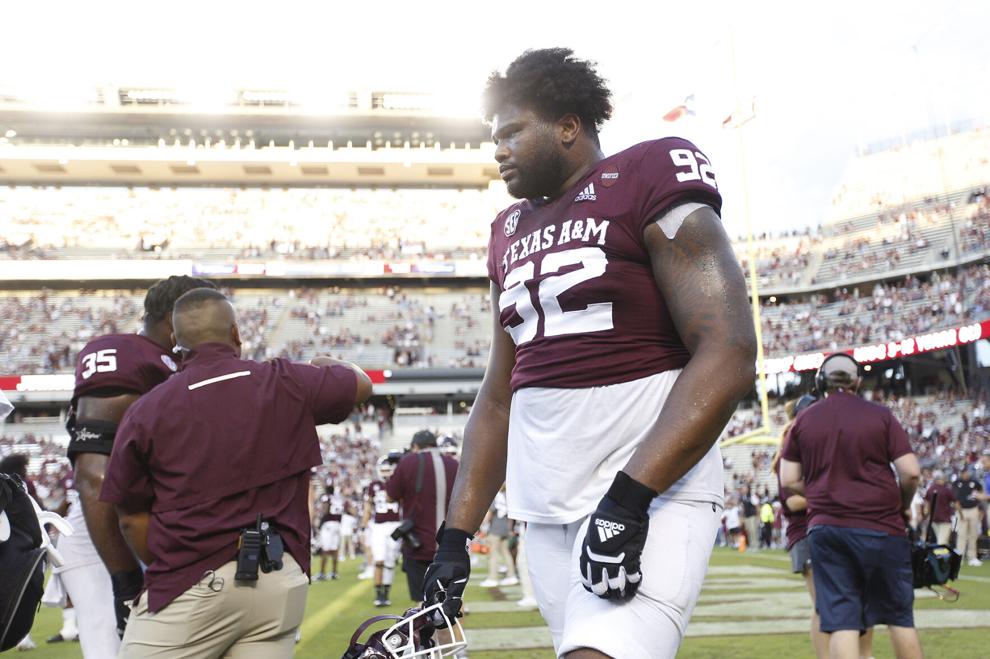 Texas A&M vs. South Carolina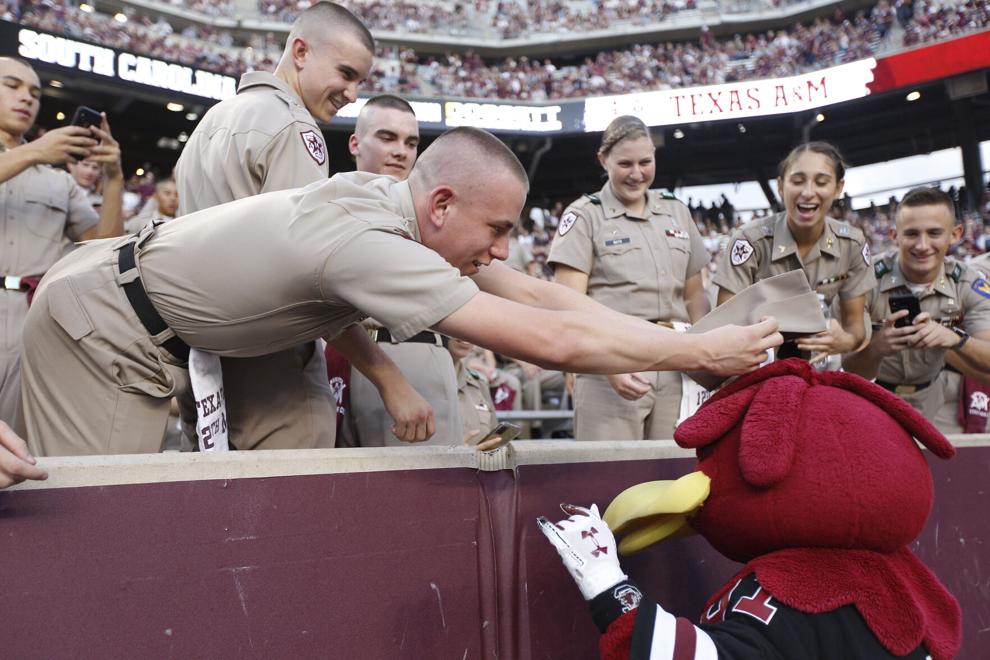 Texas A&M vs. South Carolina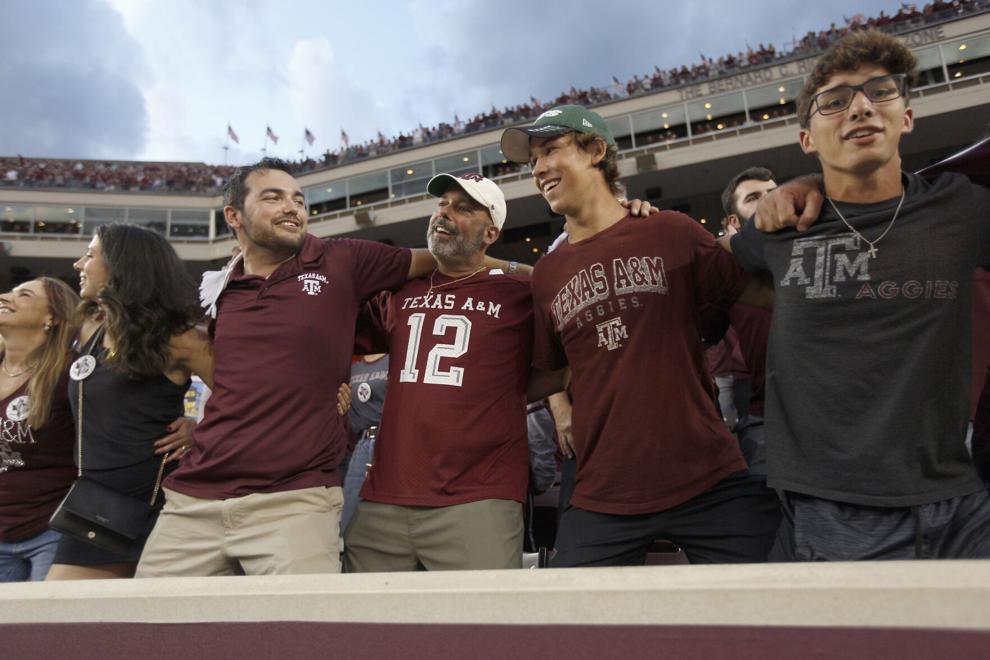 Texas A&M vs. South Carolina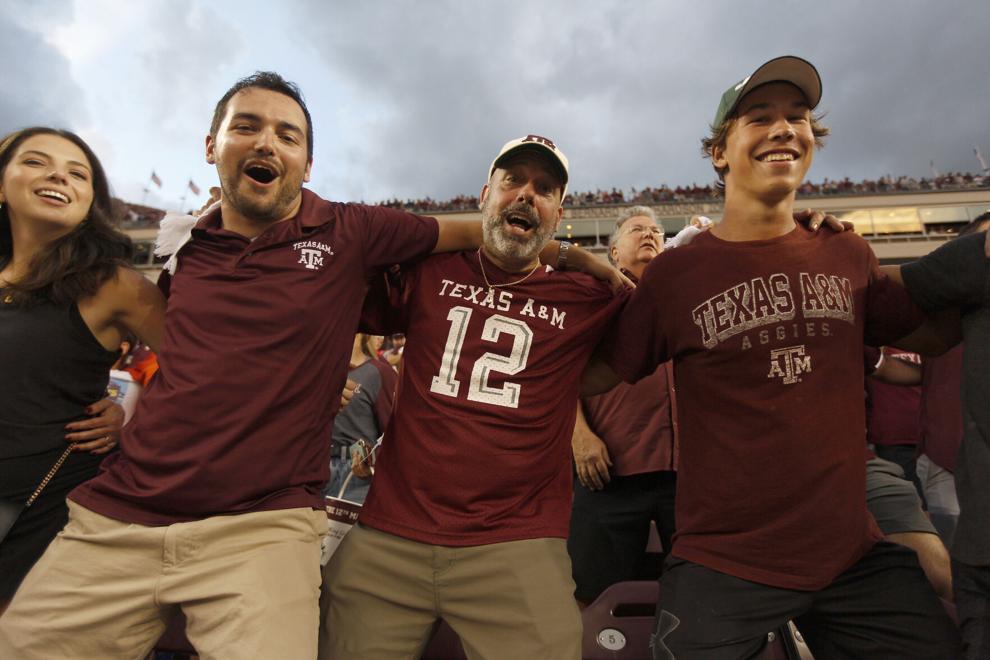 Texas A&M vs. South Carolina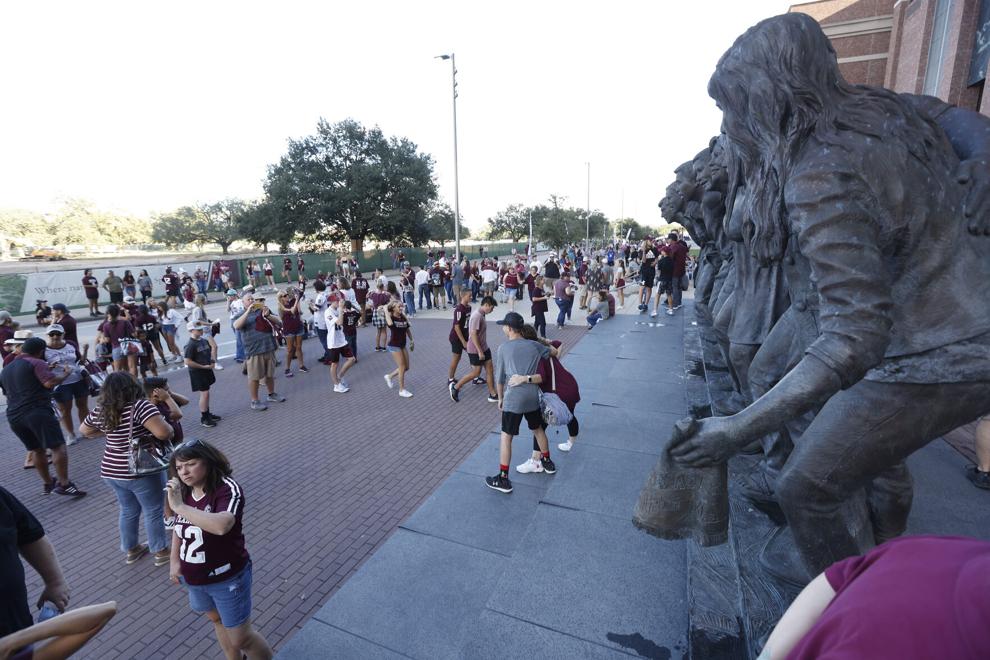 Texas A&M vs. South Carolina
Texas A&M vs. South Carolina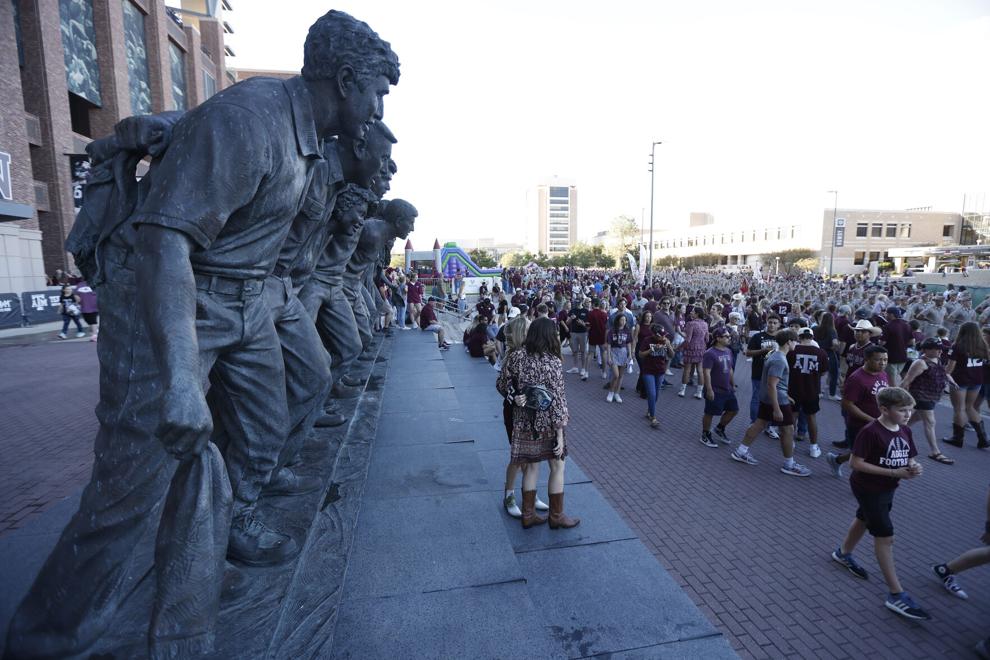 Texas A&M vs. South Carolina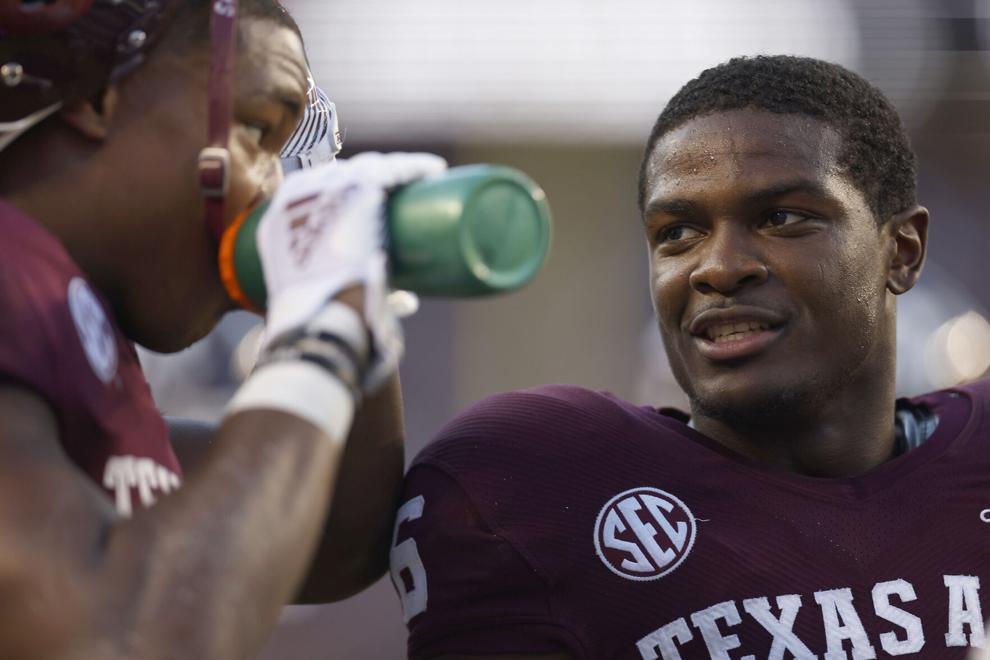 Texas A&M vs. South Carolina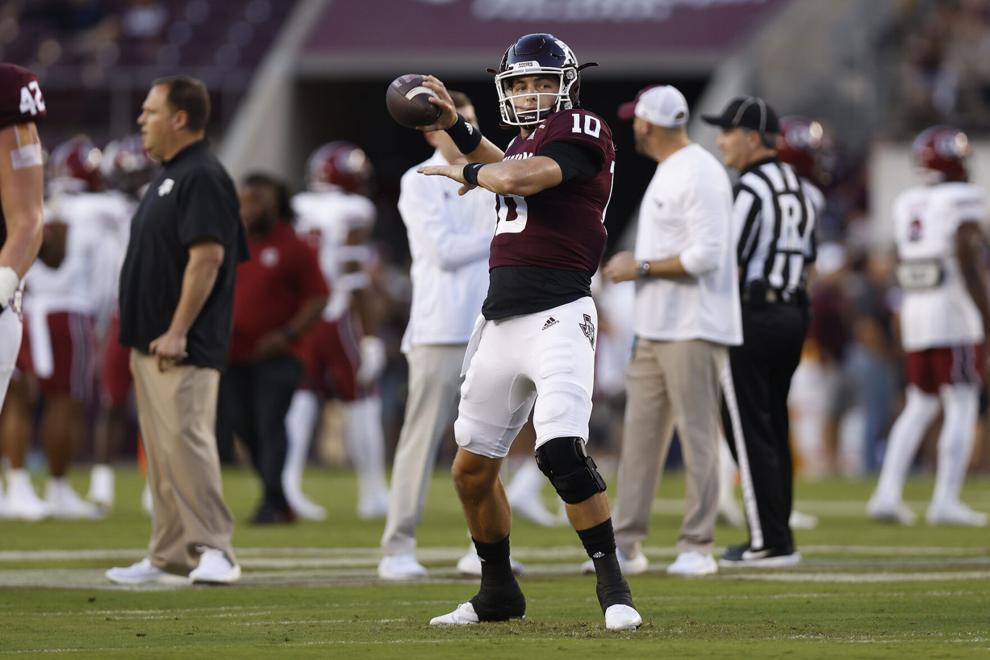 Texas A&M vs. South Carolina
Texas A&M vs. South Carolina
Texas A&M vs. South Carolina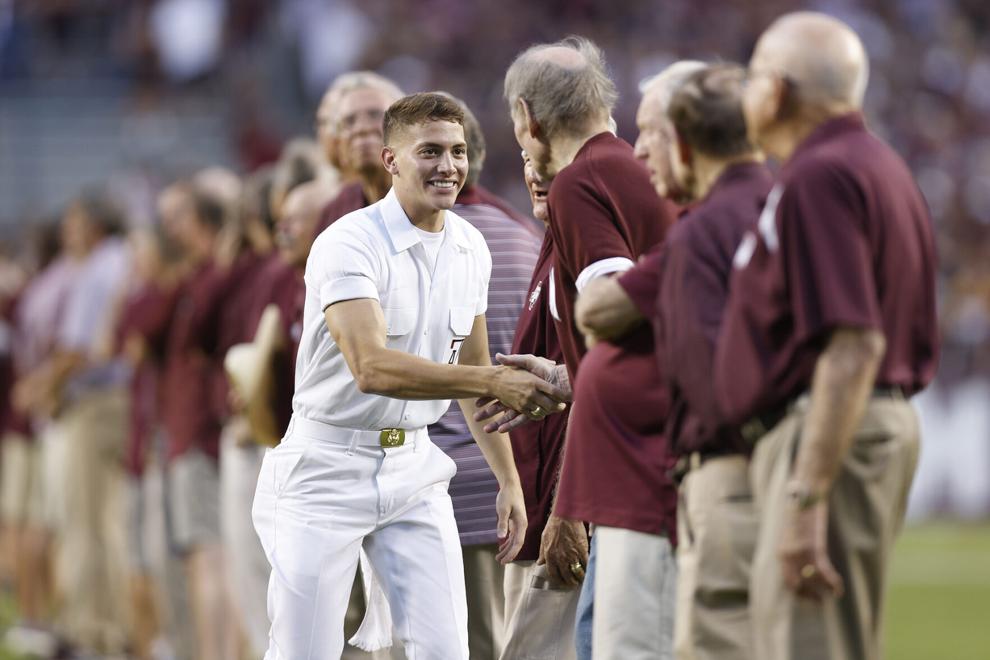 Texas A&M vs. South Carolina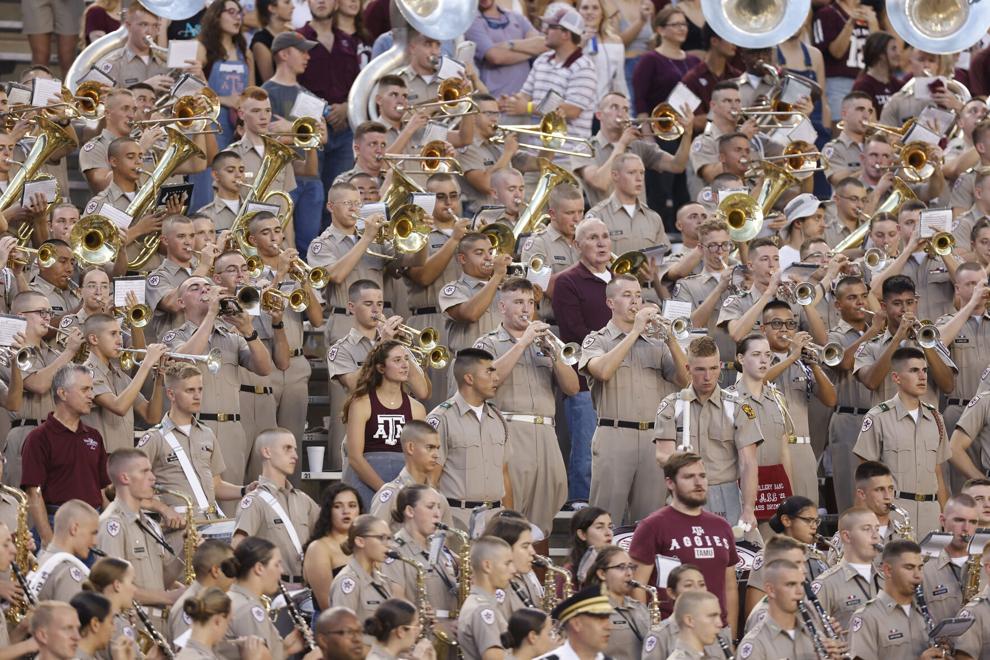 Texas A&M vs. South Carolina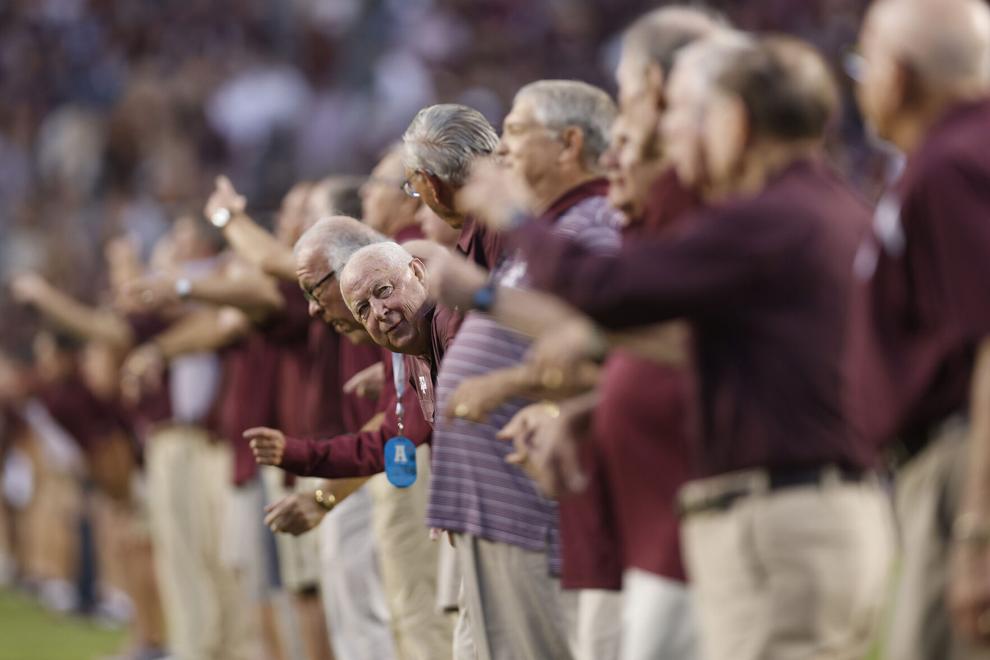 Texas A&M vs. South Carolina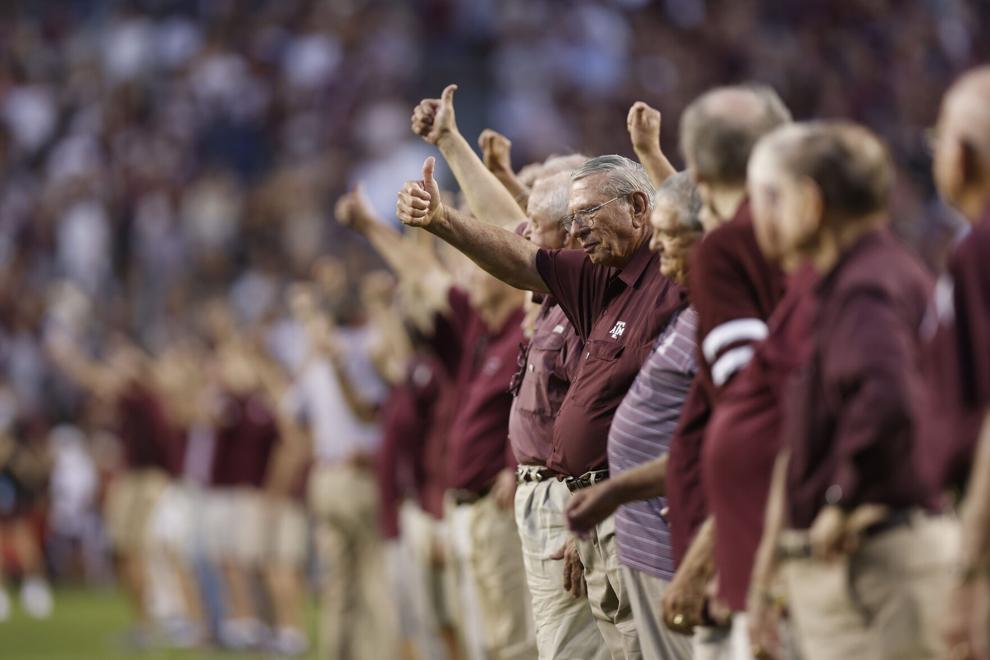 Texas A&M vs. South Carolina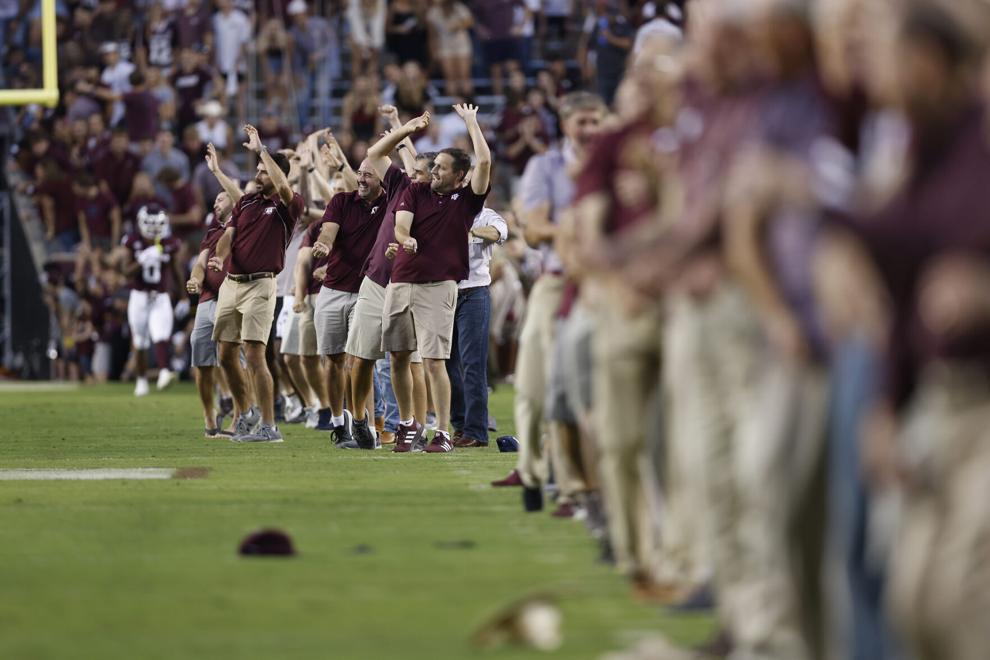 Texas A&M vs. South Carolina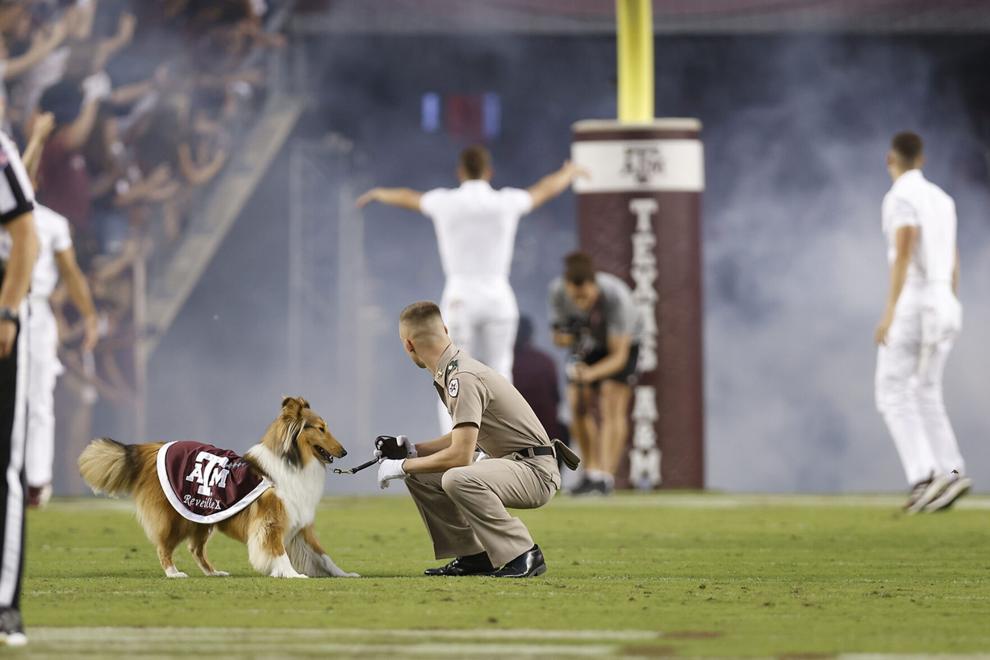 Texas A&M vs. South Carolina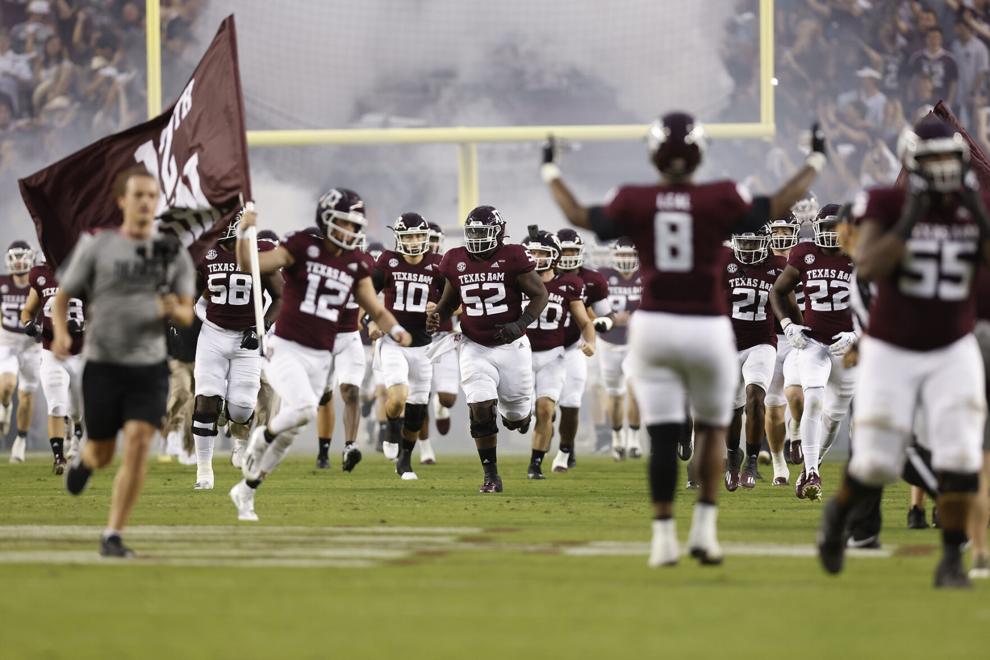 Texas A&M vs. South Carolina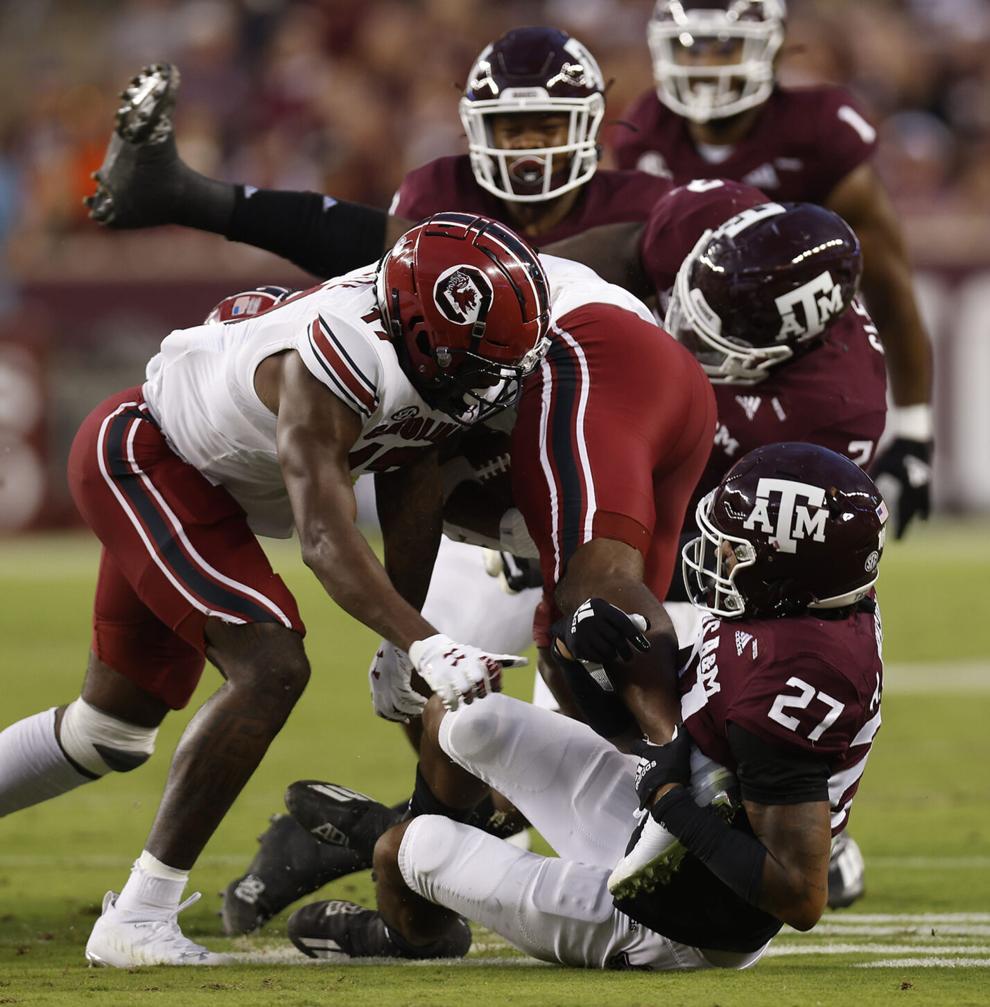 Texas A&M vs. South Carolina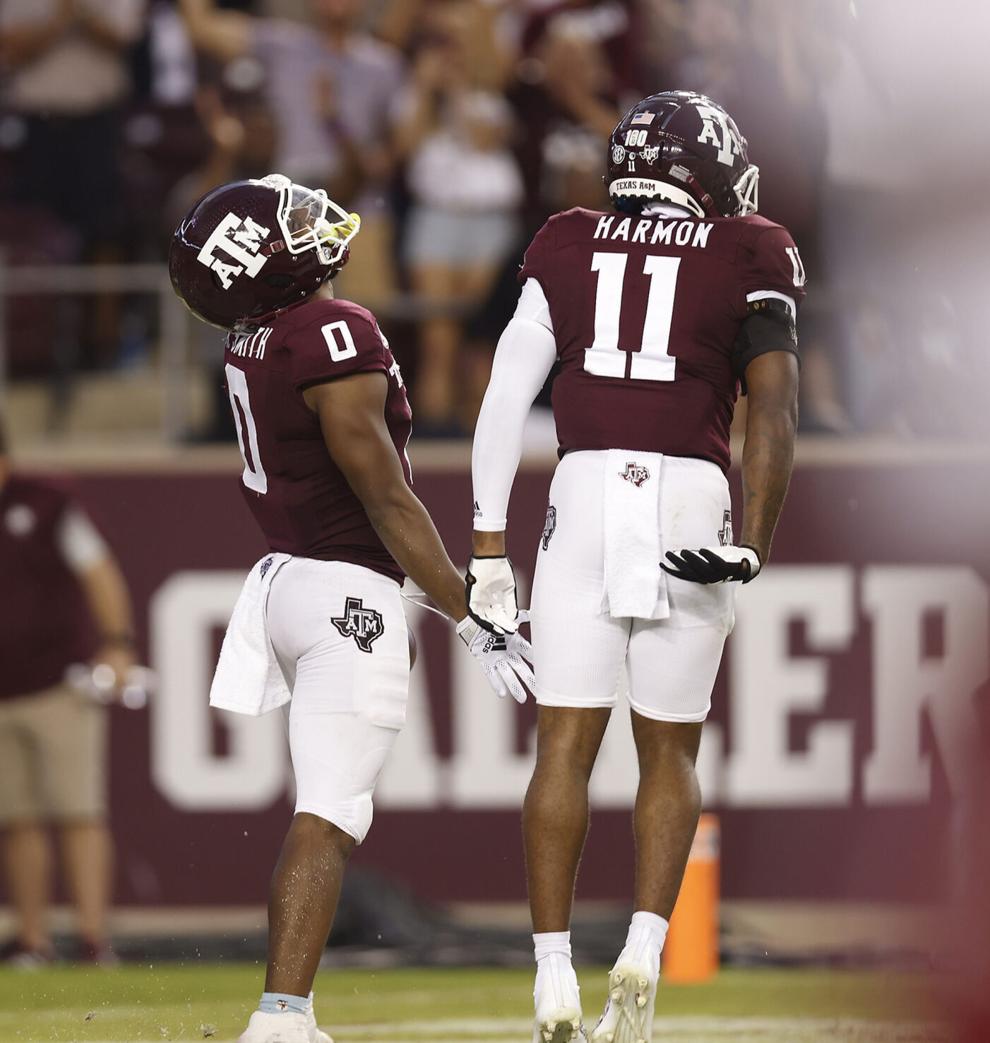 Texas A&M vs. South Carolina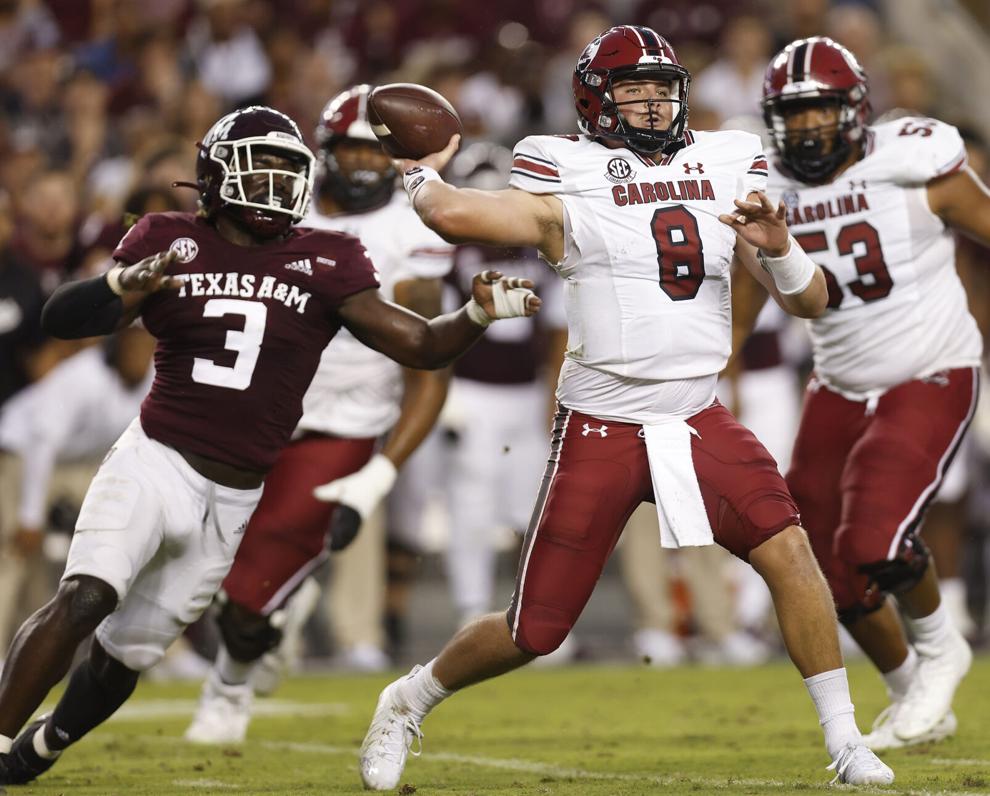 Texas A&M vs. South Carolina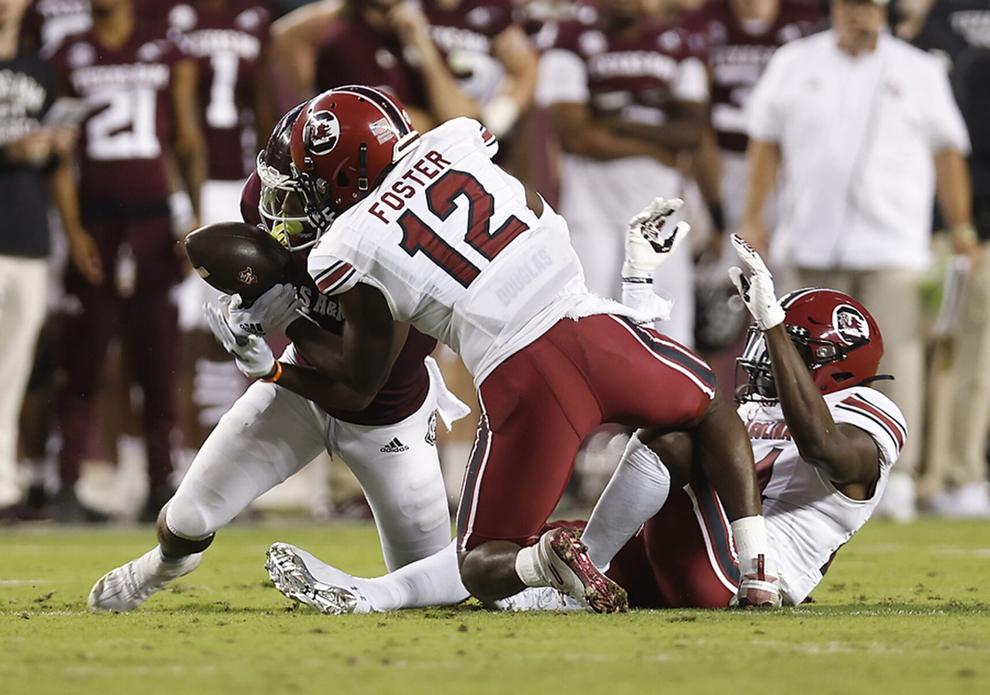 Texas A&M vs. South Carolina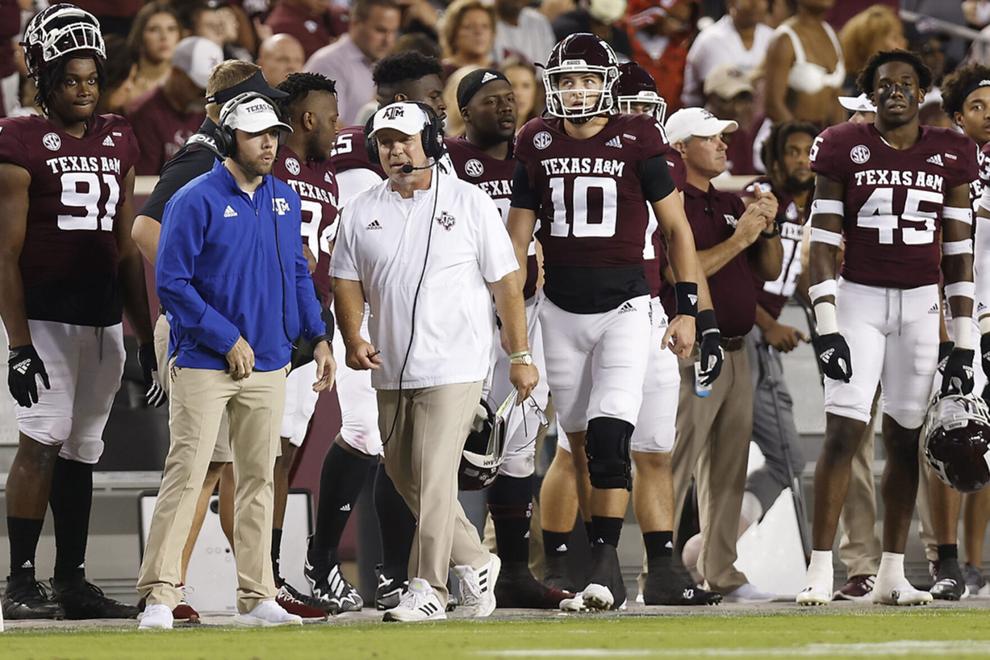 Texas A&M vs. South Carolina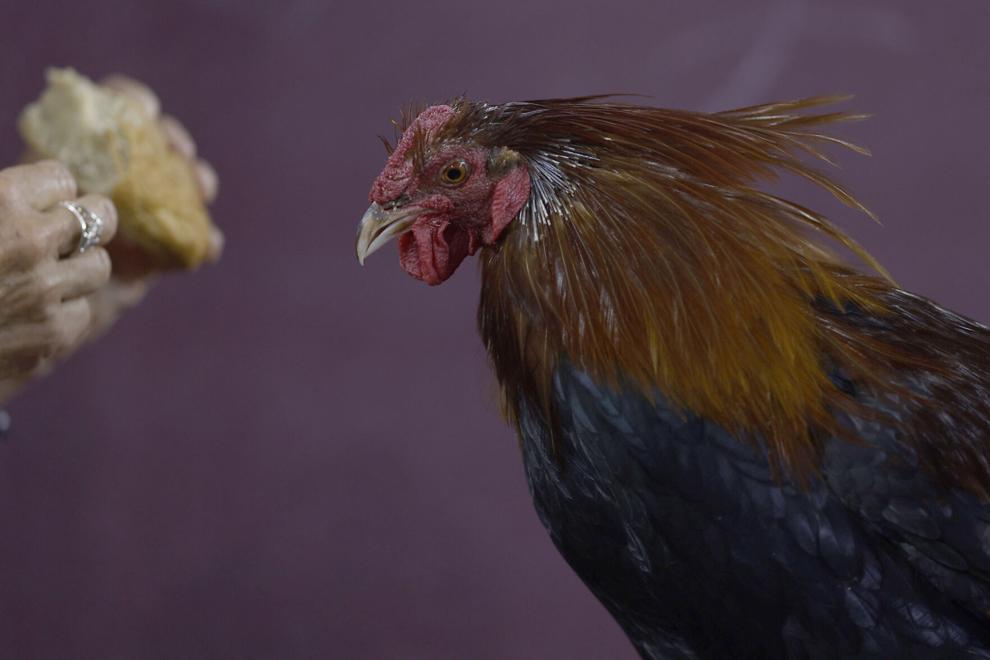 Texas A&M vs. South Carolina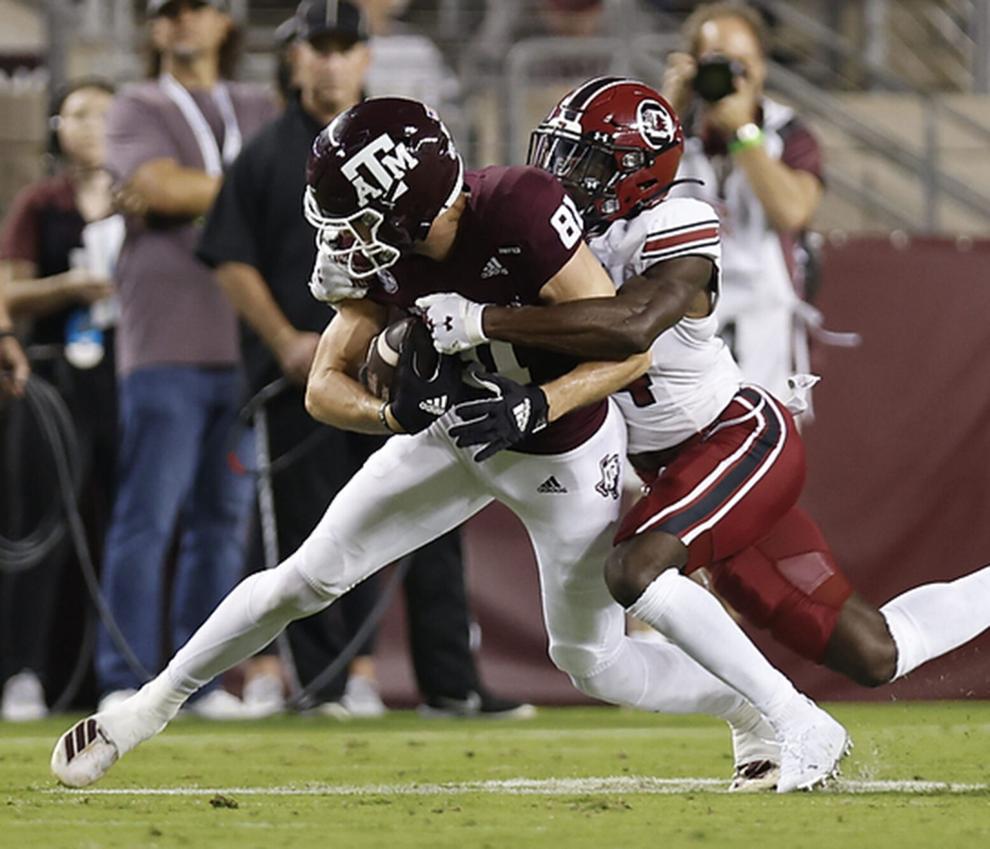 Texas A&M vs. South Carolina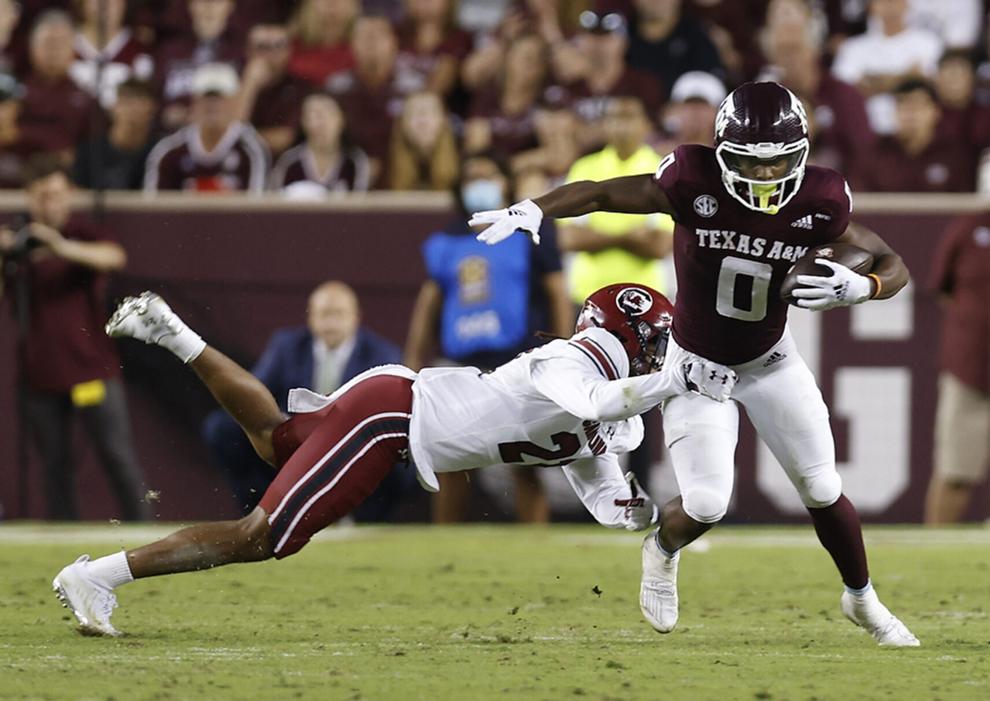 Texas A&M vs. South Carolina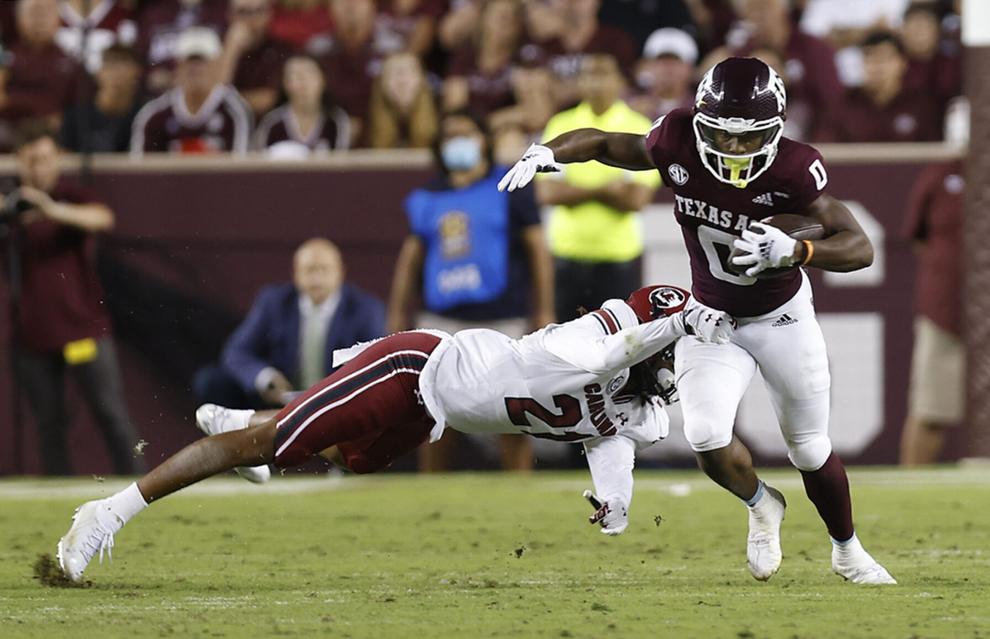 Texas A&M vs. South Carolina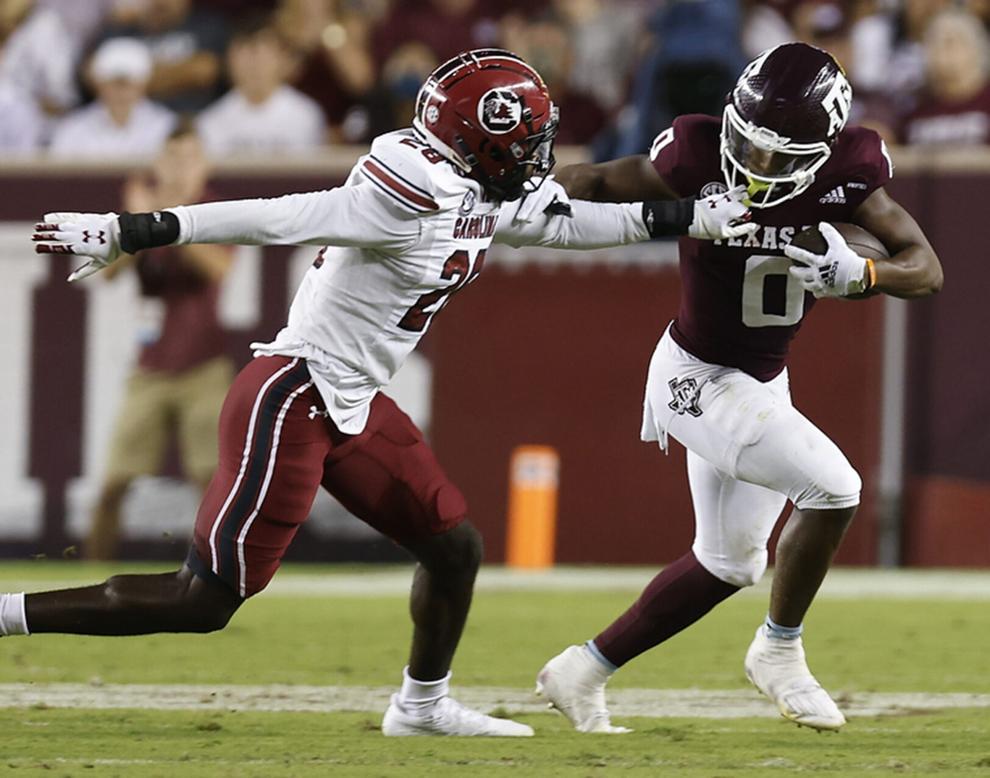 Texas A&M vs. South Carolina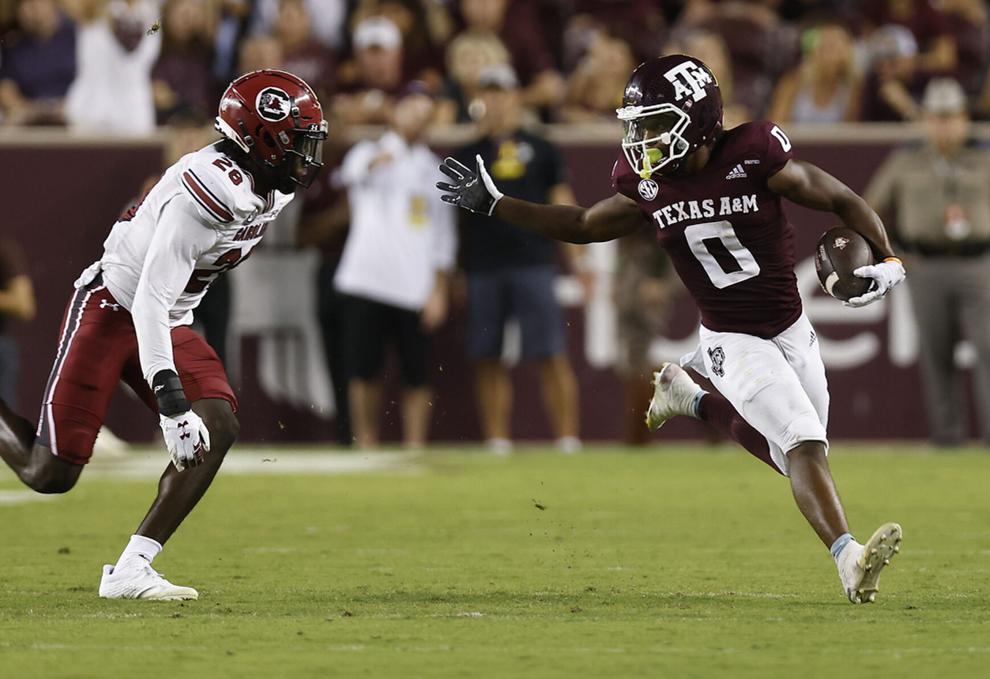 Texas A&M vs. South Carolina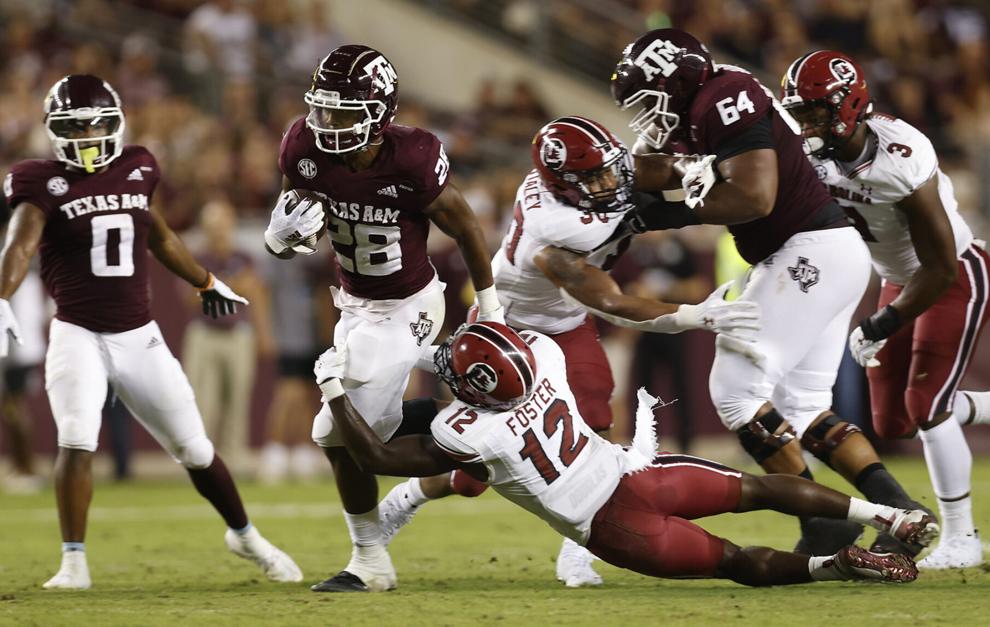 Texas A&M vs. South Carolina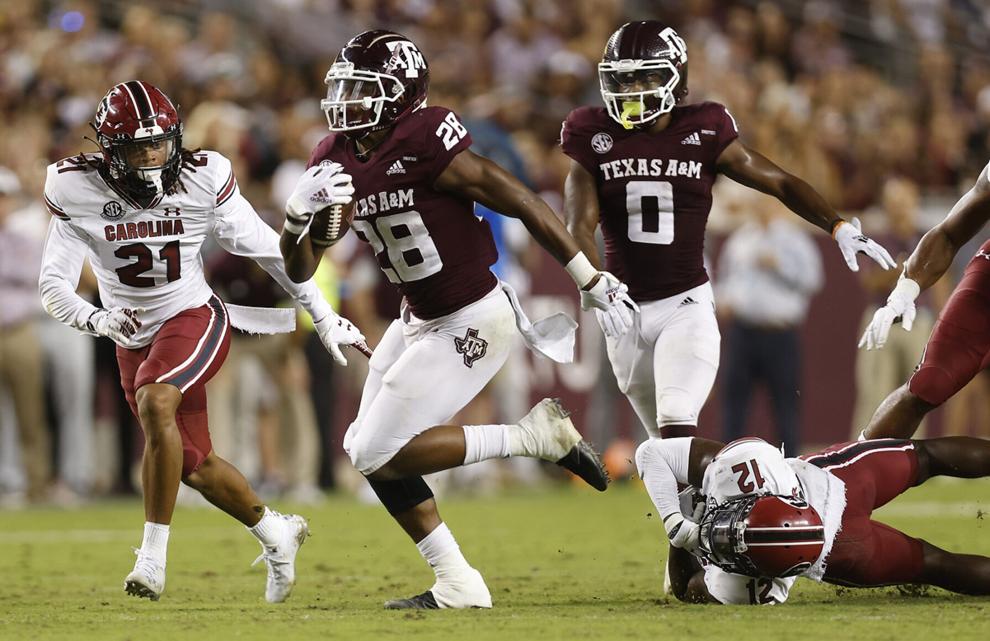 Texas A&M vs. South Carolina
Texas A&M vs. South Carolina
Texas A&M vs. South Carolina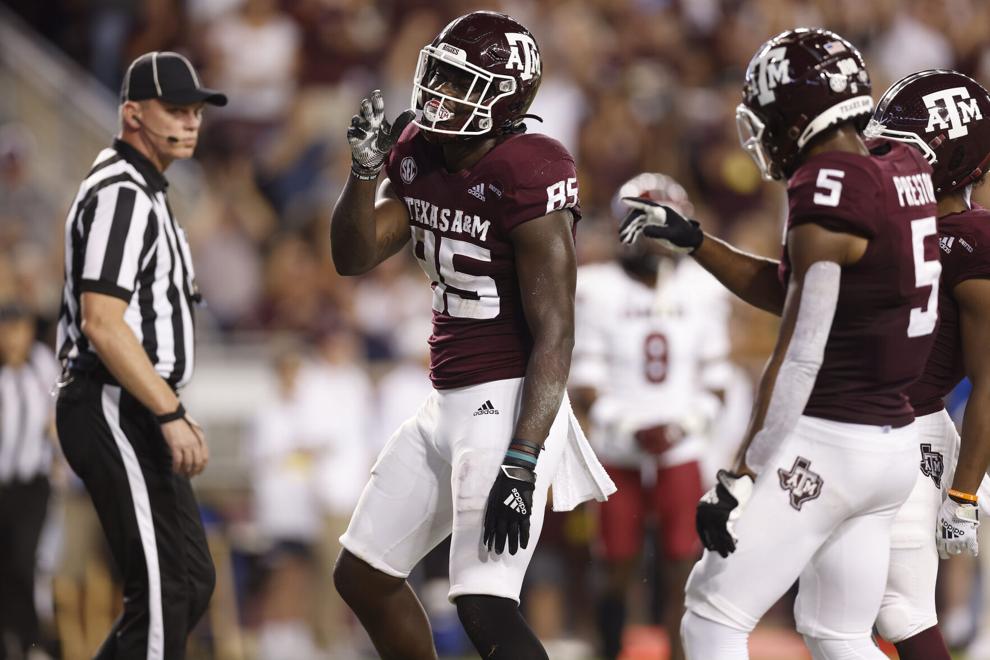 Texas A&M vs. South Carolina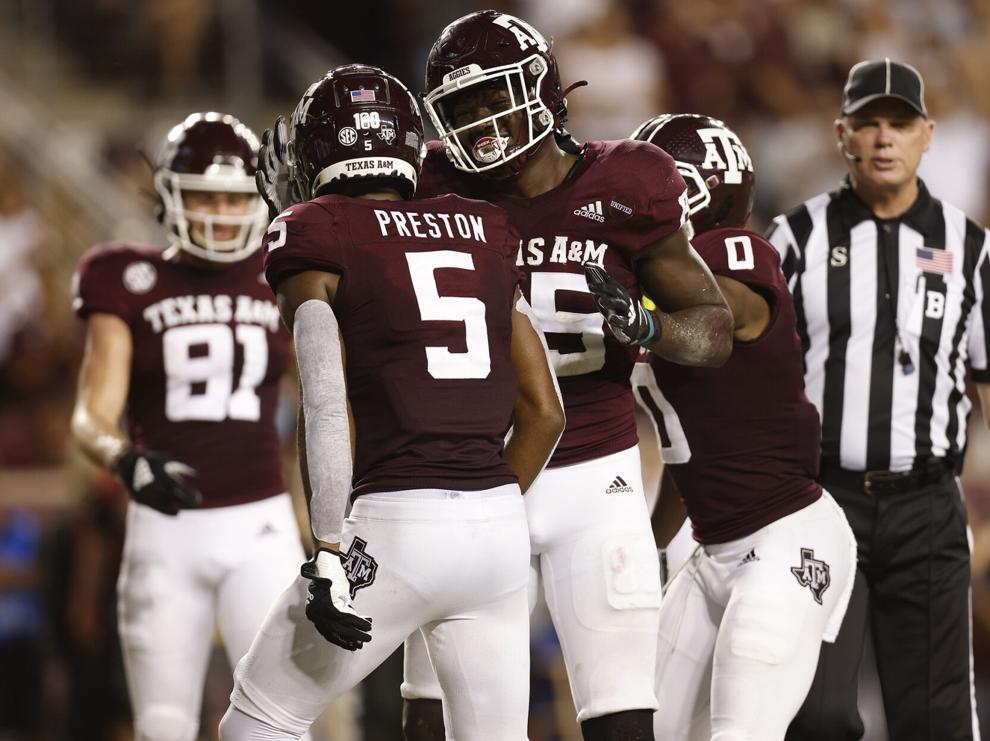 Texas A&M vs. South Carolina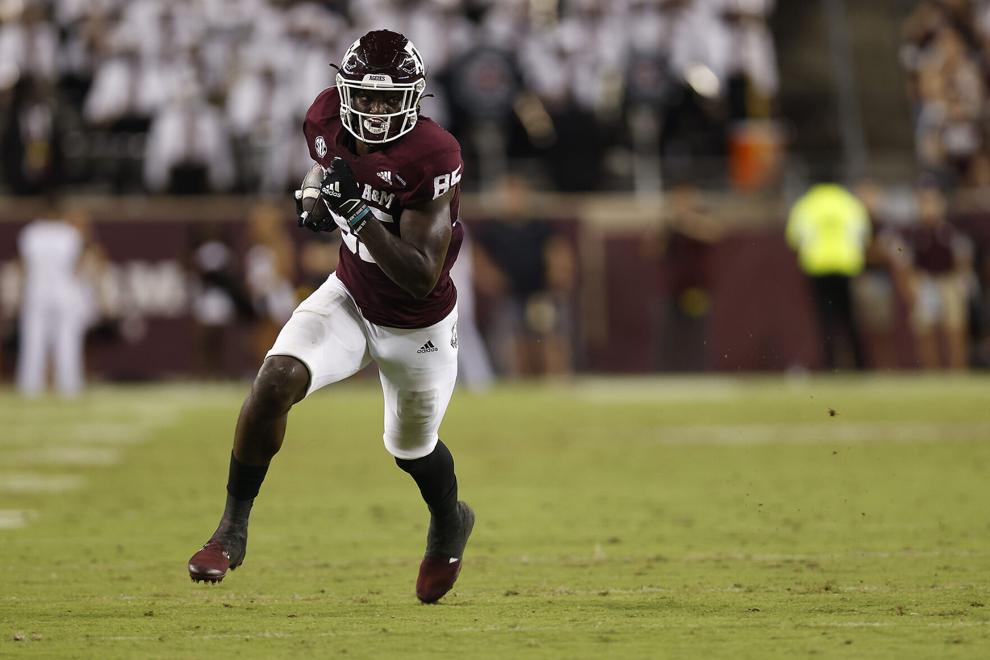 Texas A&M vs. South Carolina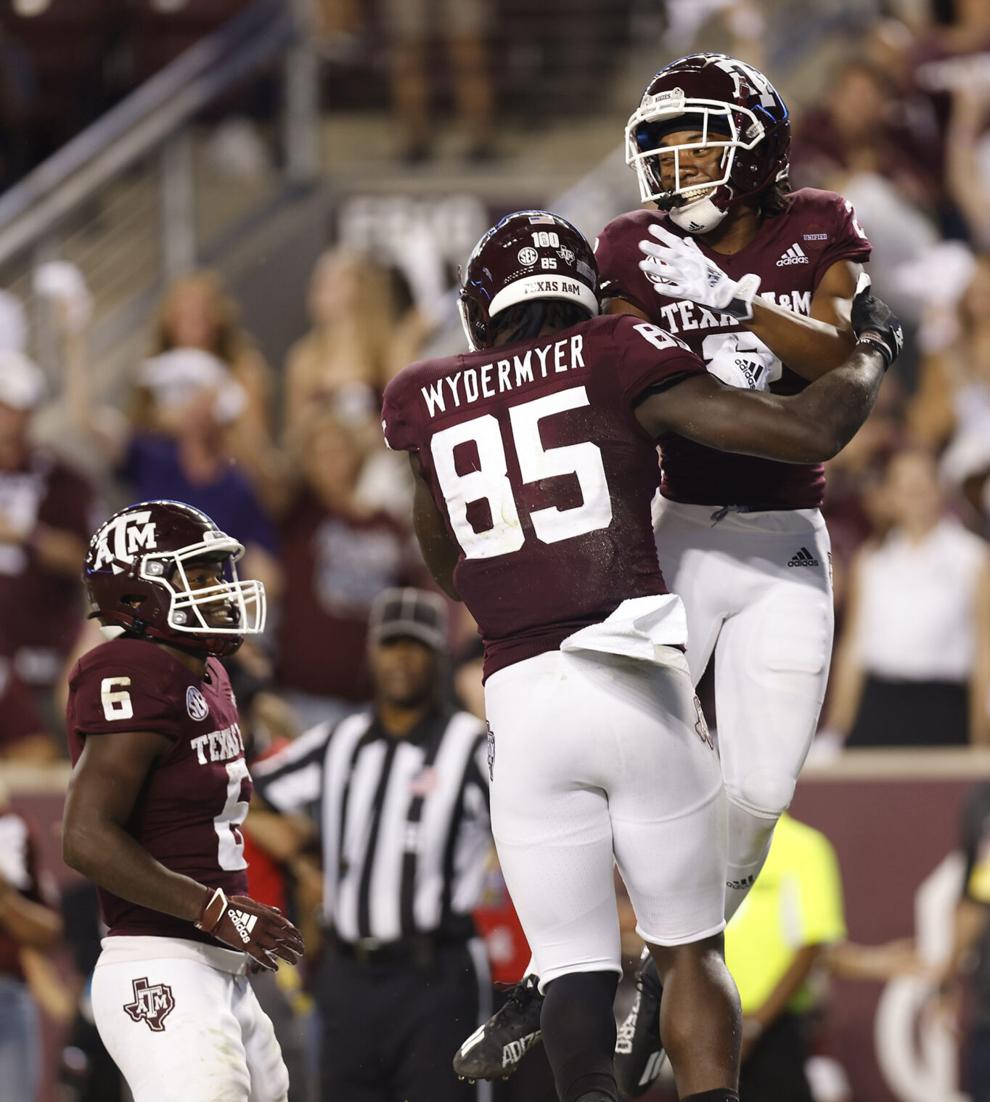 Texas A&M vs. South Carolina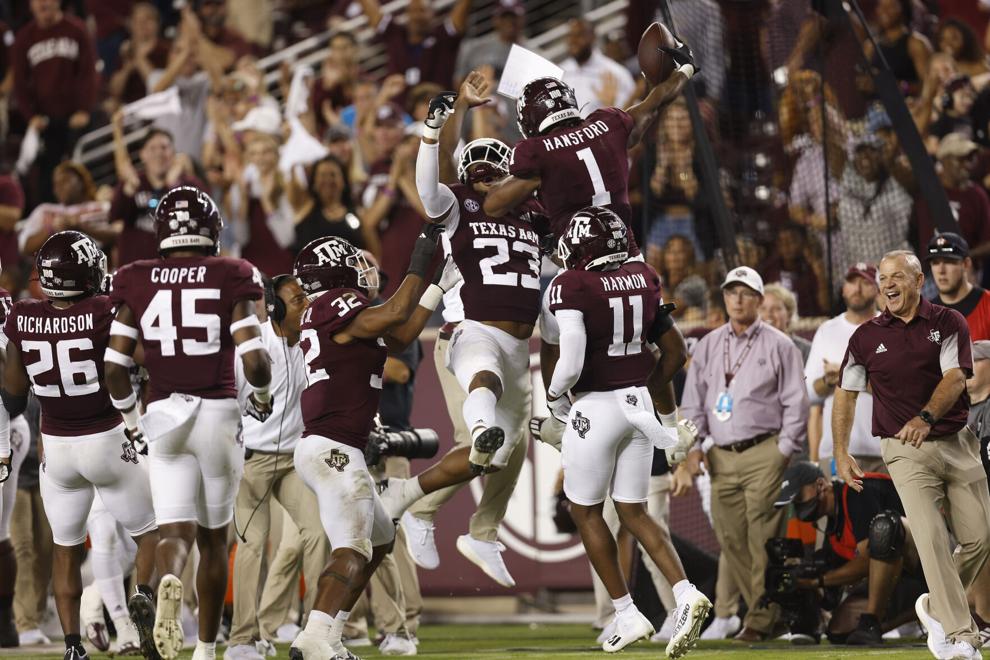 Texas A&M vs. South Carolina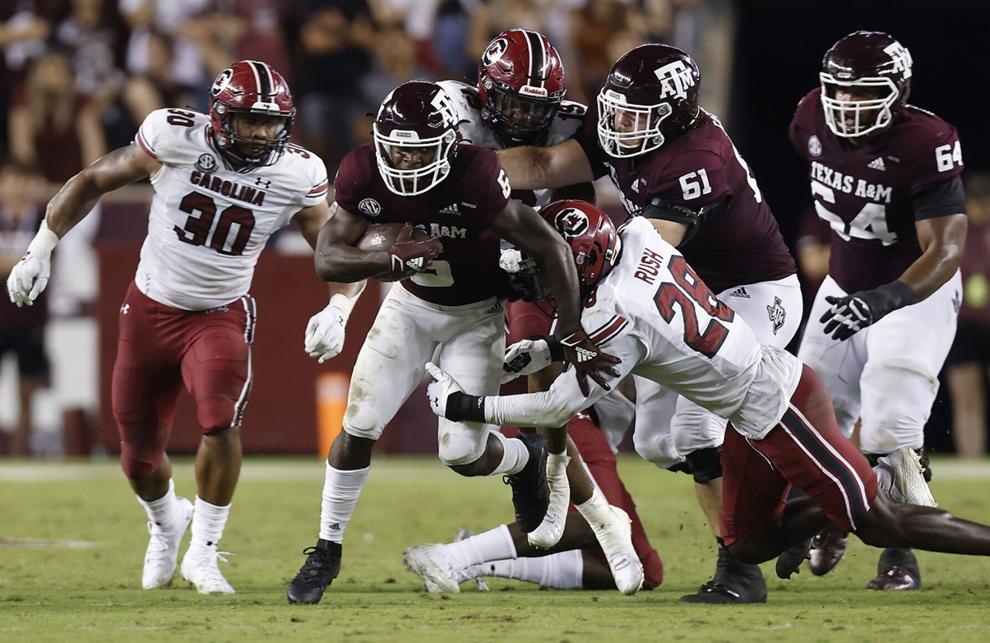 Texas A&M vs. South Carolina
Texas A&M vs. South Carolina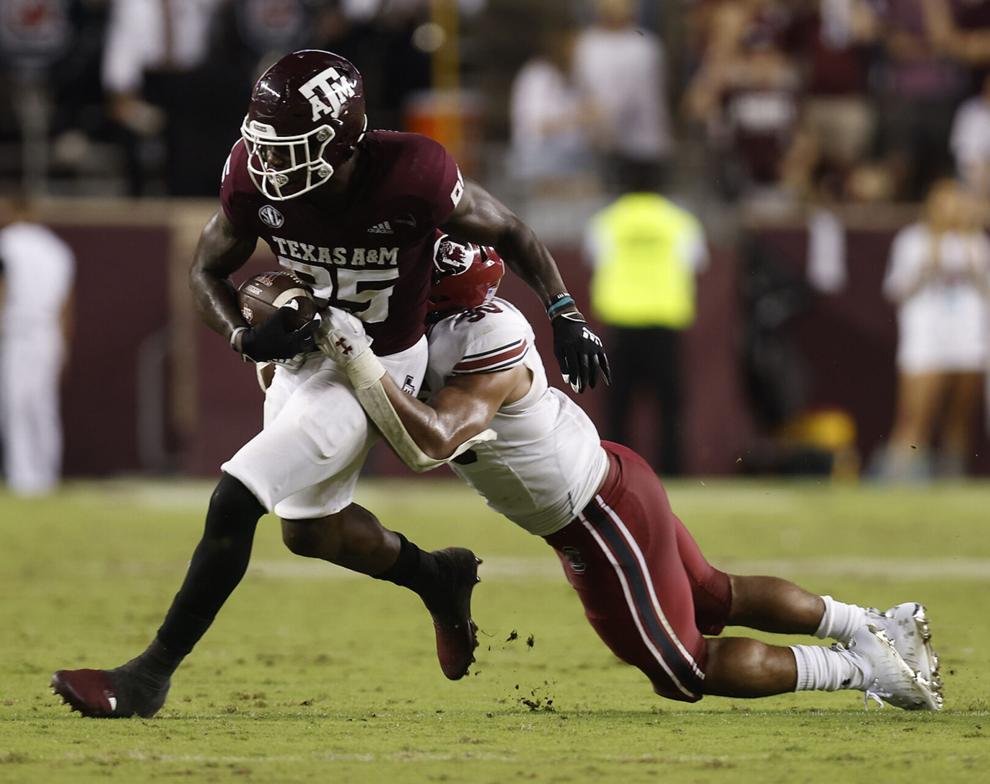 Texas A&M vs. South Carolina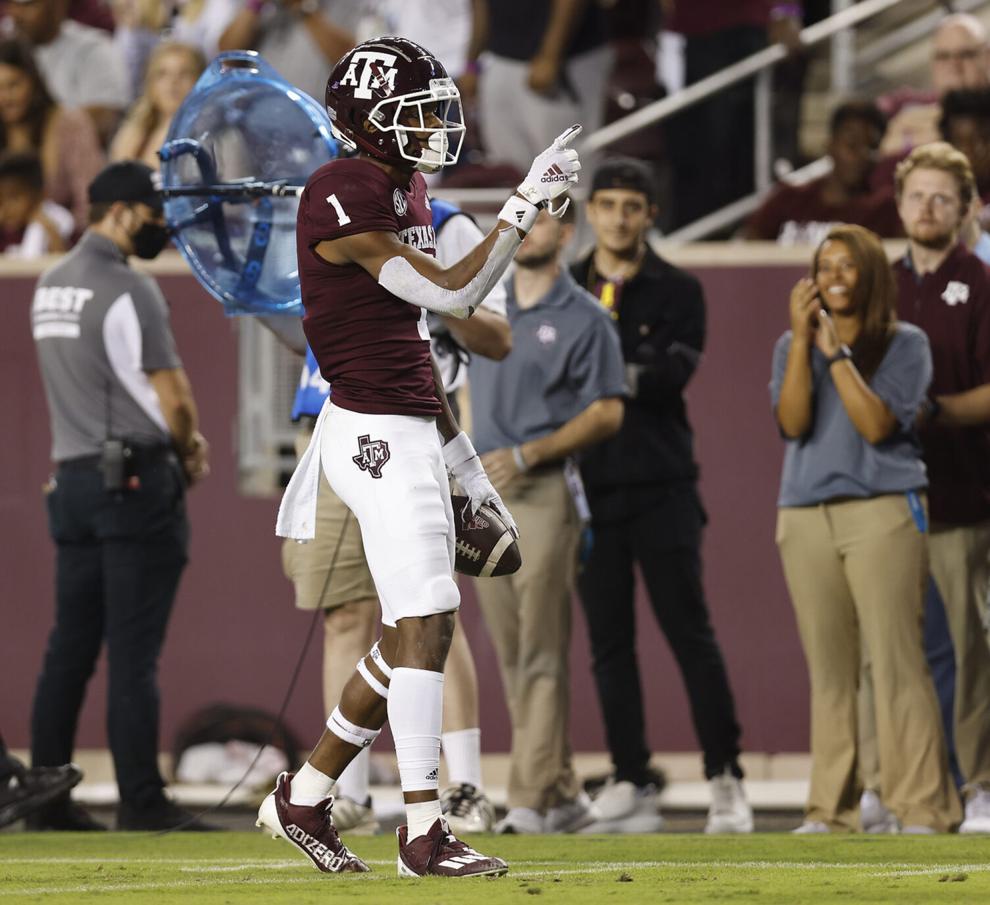 Texas A&M vs. South Carolina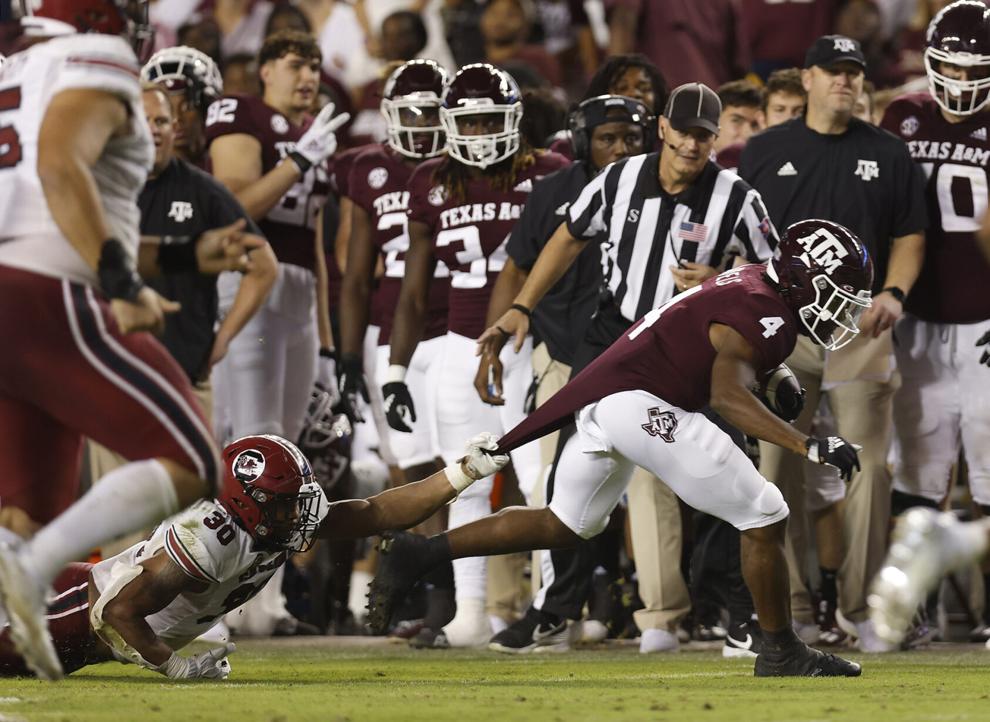 Texas A&M vs. South Carolina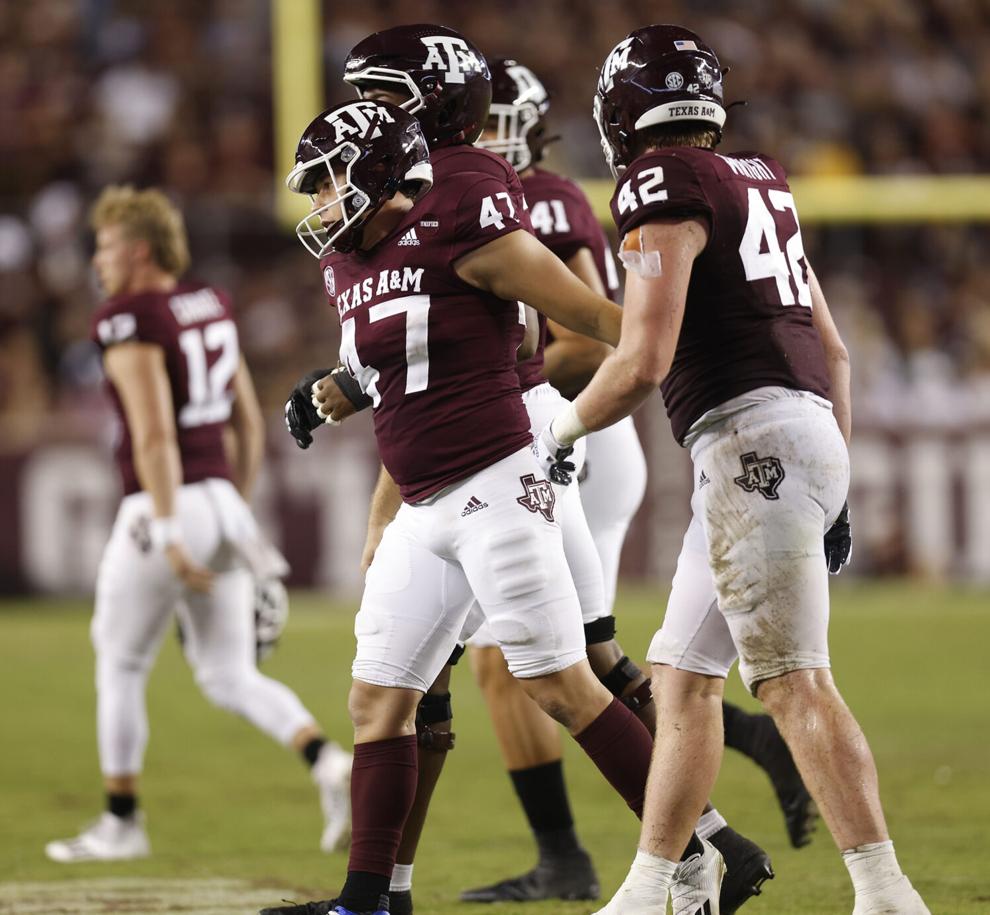 Texas A&M vs. South Carolina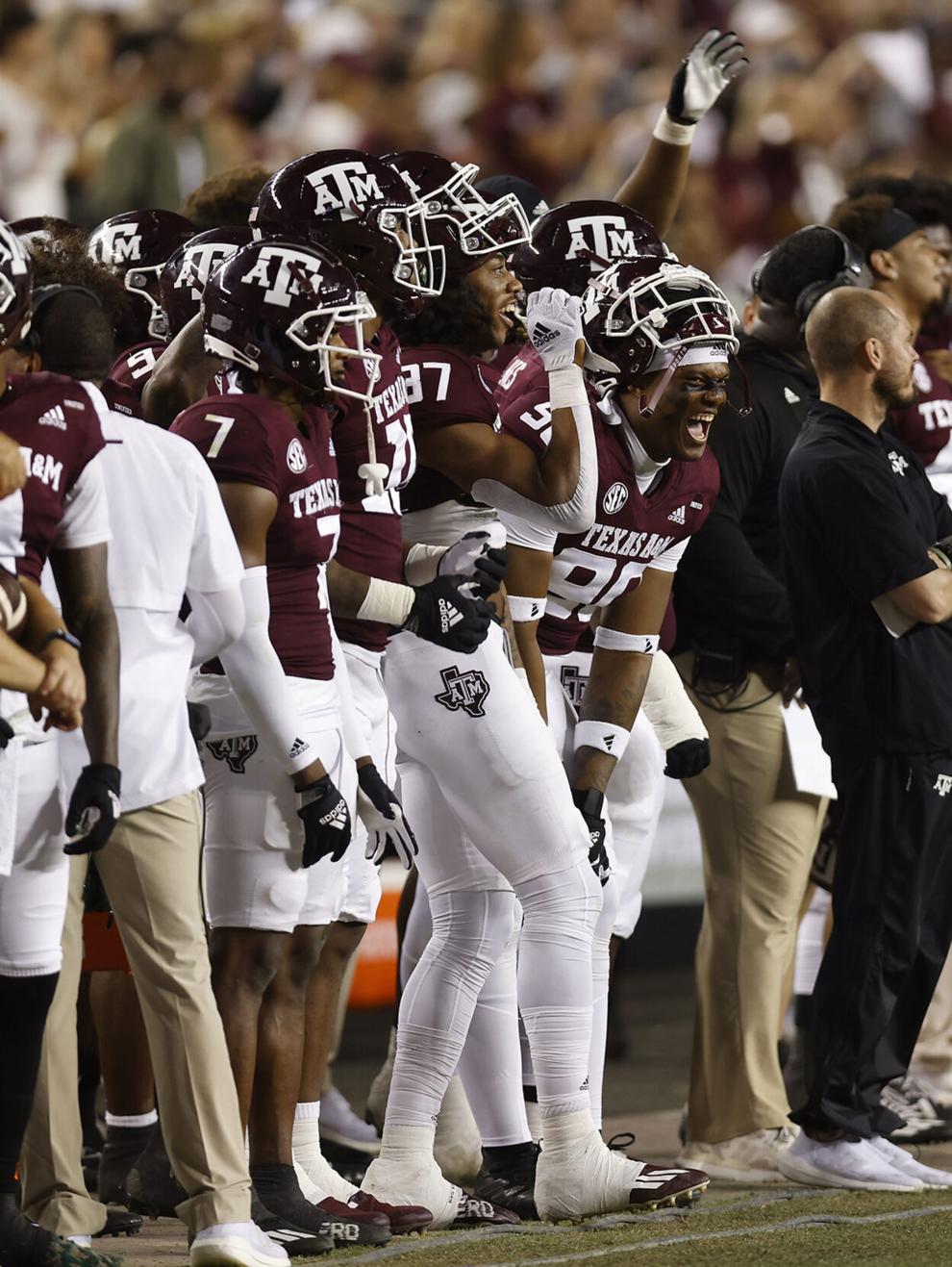 Texas A&M vs. South Carolina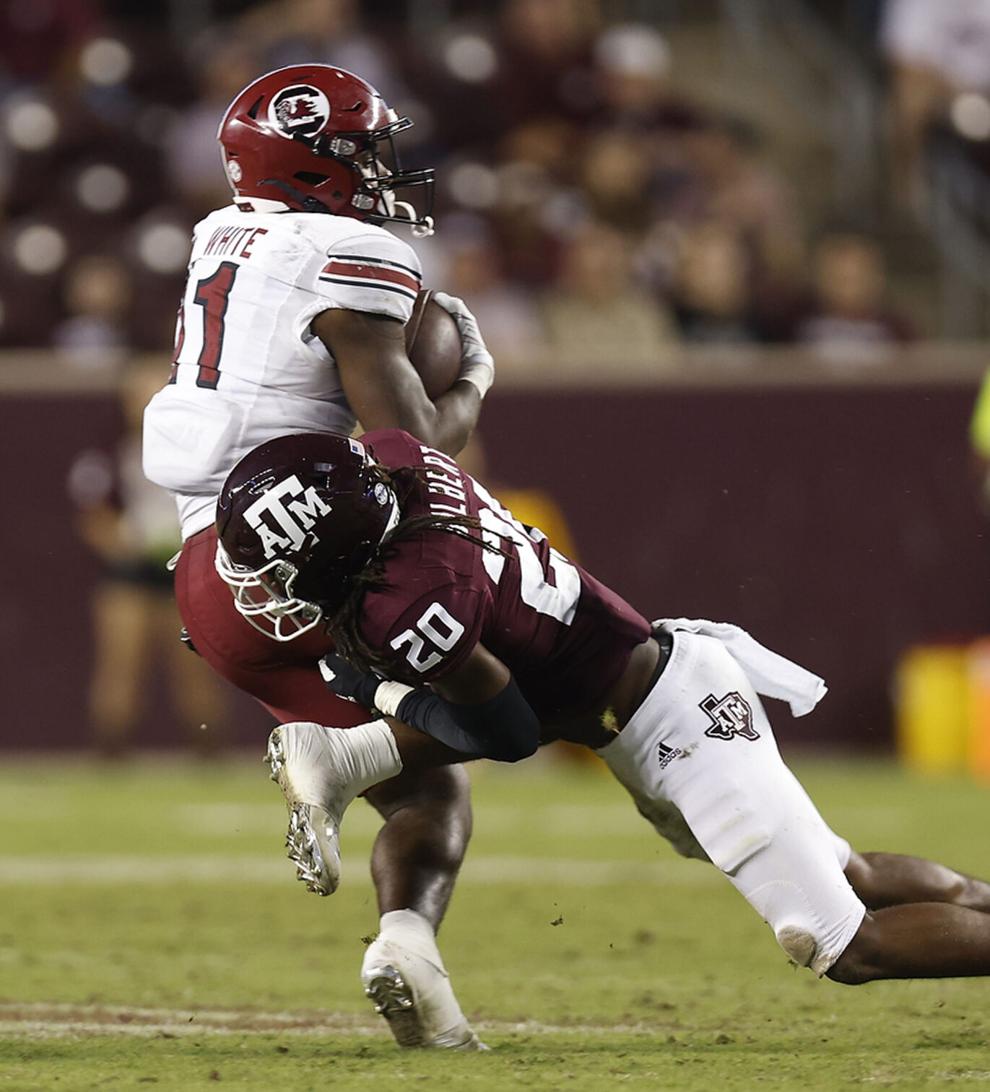 Texas A&M vs. South Carolina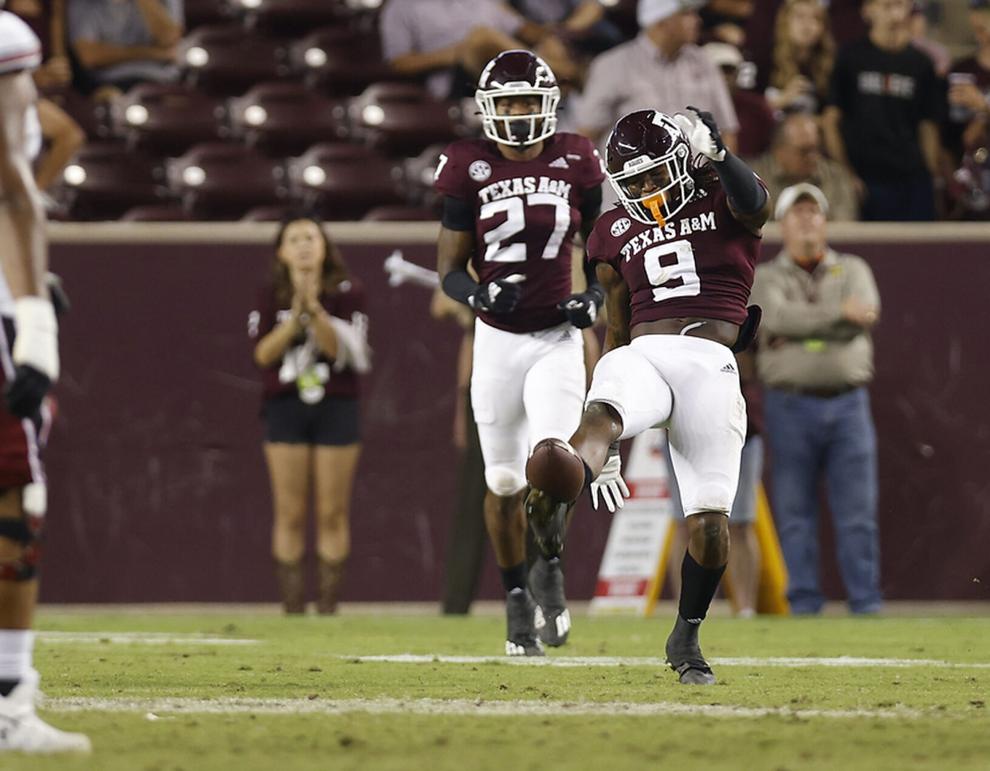 Texas A&M vs. South Carolina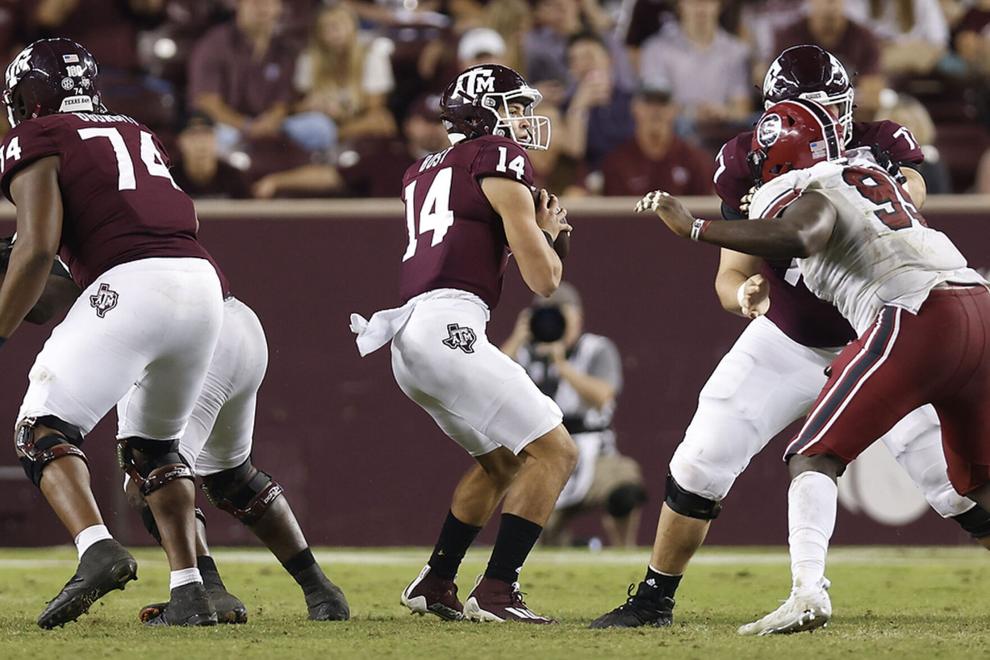 Texas A&M vs. South Carolina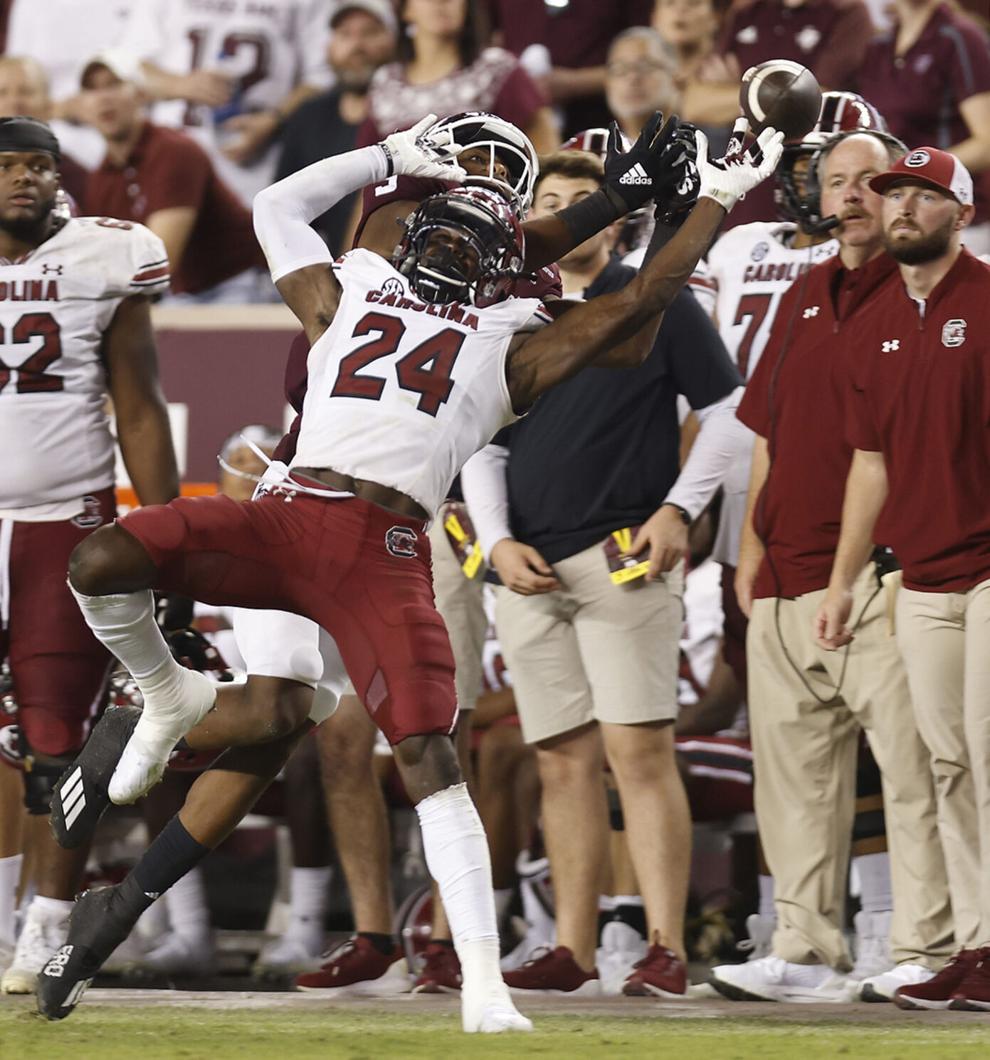 Texas A&M vs. South Carolina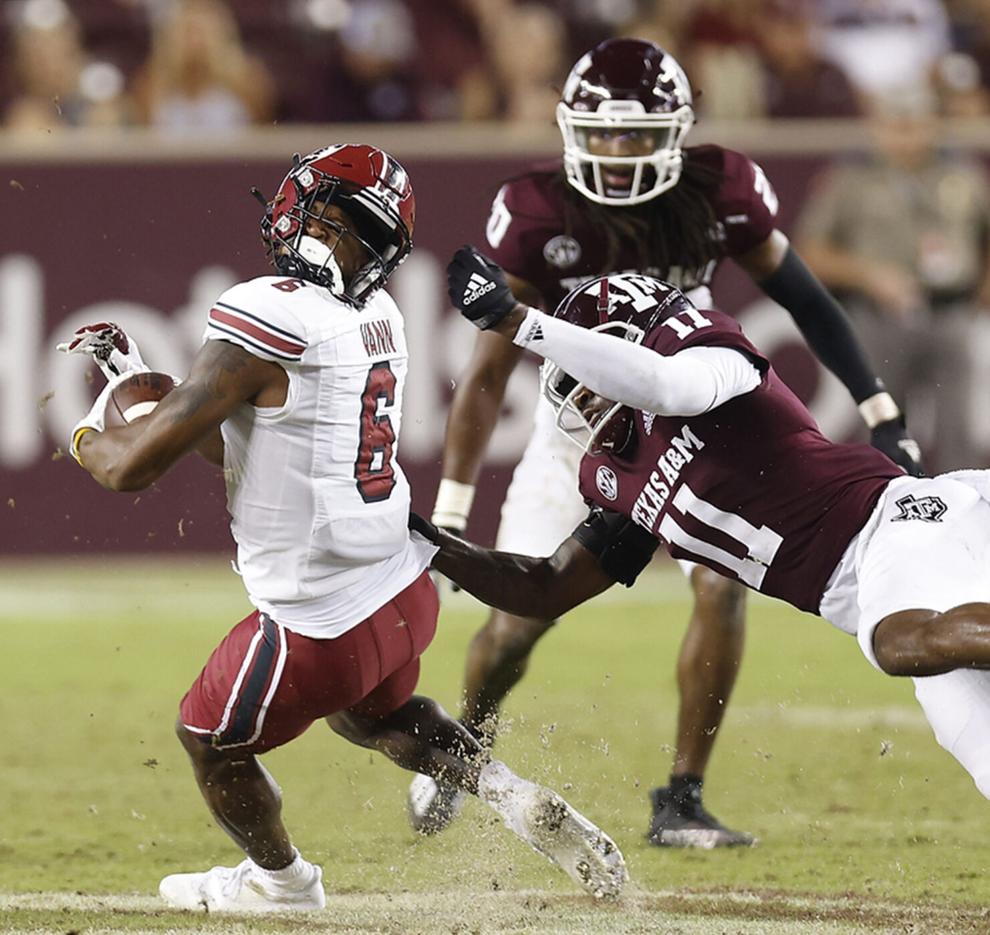 Texas A&M vs. South Carolina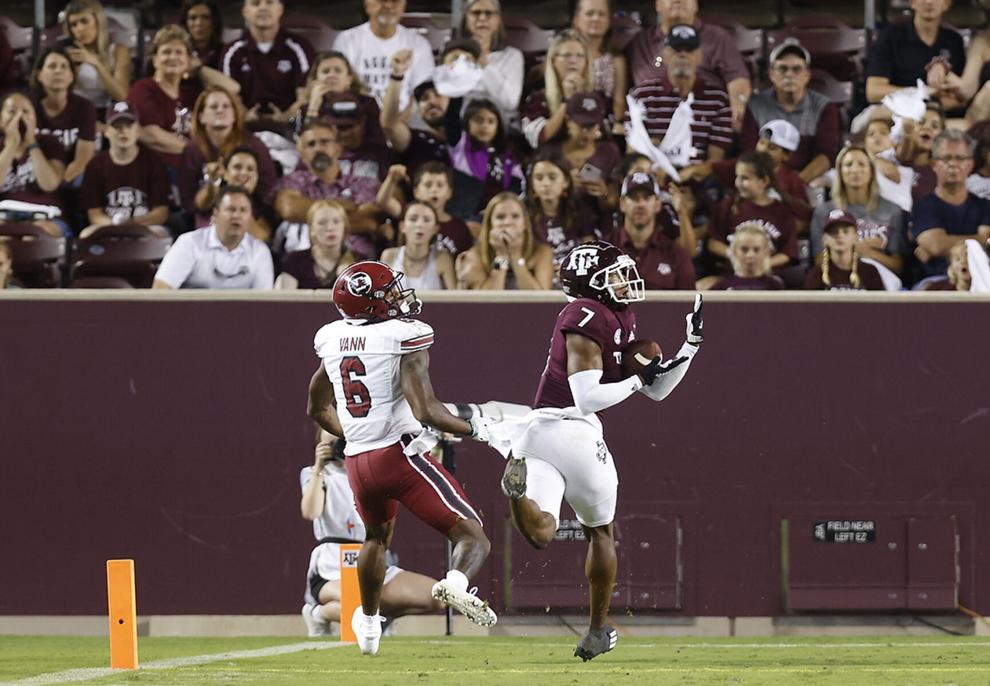 Texas A&M vs. South Carolina