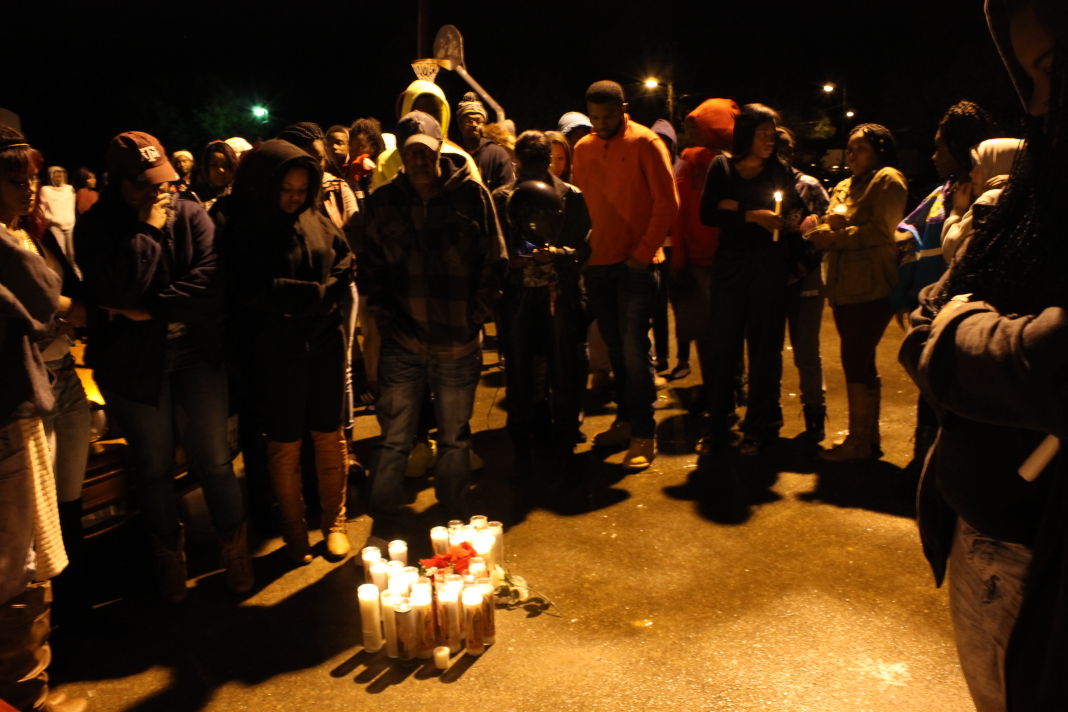 Nine Temple gang members were indicted on a variety charges on Wednesday, including a count of racketeering connected to a 2015 slaying in Hearne, officials said.
According to the U.S. Department of Justice, 23-year-old Atorius Marquis Williams is one of five men charged with conspiracy to violate the Racketeering Influenced Corrupt Organization — or RICO — Act. A press release states Williams killed a man in November 2015 in Hearne.
According to DOJ public affairs officer Daryl Fields, an indictment states Williams engaged in a gunfight while gambling in Hearne in November 2015, that resulted in the death of a man known as J.T., who disrespected him.
Jaterryion "J.T." Davis was killed the day after Thanksgiving in 2015 in front of the Daryl Moody Center. An article in The Eagle from that time states Davis may have been shot over a dice game.
Jawuan Darden was arrested in Temple shortly after the shooting but was later released after cellphone records and interviews showed Darden was not in Hearne at the time of the slaying, Robertson County District Attorney Coty Siegert told The Eagle in 2018.
"We determined [Darden] was not a suspect," Siegert said in an August 2018 interview.
Davis' slaying was investigated by the Hearne Police Department's Sgt. Stephen Yohner, who had been placed on administrative leave before he left the department in April 2017 after the city received complaints about his behavior. The Texas Rangers investigated the police department and released a report in September 2018 that showed Chief Thomas Williams covered for Yohner, who participated in sexual harassment at the department and flushed drugs down the toilet. 
"It's a cold case, and it's tainted," Siegert said in 2018, noting he was remarking on Yohner's integrity as a police officer. "Brady [Rule] issues with former investigators make it more difficult. ... I hope they are able to get the information to prove this case."
Others indicted in Temple include Jason Mayse, 39; Christopher Meyers, 24; Reginald Williams, 27; Demonta Daniels, 21; Trashawn Lamar Alexander, 26; James Roy Whitfield Jr., 27; and Jyraciel Whitfield, 24. Authorities are still searching for 25-year-old Dominic Johnson.
Wilkerson, Atorius Williams, Daniels, Whitfield and Meyers are charged with the RICO violation. An indictment alleges they committed five slayings — including the Hearne shooting — multiple violent assaults, extortion, drug trafficking and armed robbery. Three of the slayings were committed in Temple and one in Belton, authorities said.
The defendants, with the exception of Mayse, are also indicted on conspiracy to violate the Hobbs Act, or affect commerce by robbery. Officials said the group committed acts of physical violence and threatened to commit acts of physical violence to steal drugs and proceeds from those involved in drug distribution.
Johnson, Wilkerson and Mayse are accused of trafficking more than 100 kilograms of marijuana throughout central Texas since 2014.
The defendants remain in federal custody. If convicted of the RICO charge, they face up to life in a federal prison. The Hobbs Act violation charge is punishable by up to 20 years in a federal prison, and the marijuana charge carries a sentence between five and 40 years.
Get local news delivered to your inbox!
Subscribe to our Daily Headlines newsletter.