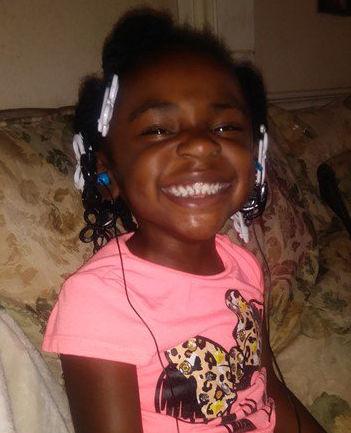 A Brazos County jury sentenced Virginia Adams to 75 years in prison Thursday after she pleaded guilty earlier this week to a charge connected to the abuse of her 3-year-old daughter Rayven Shields, who was found buried in Adams' yard more than two years ago.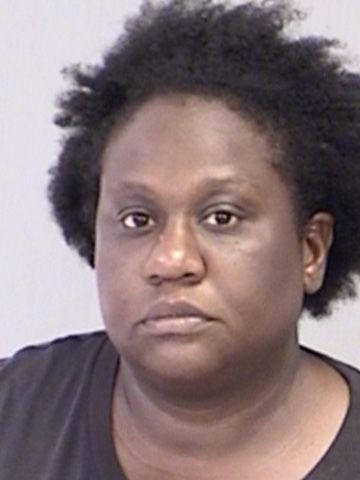 Judge Steve Smith, who presides over the 361st District Court, formally read the sentence after it was initially announced. The jury deliberated for about four hours after closing arguments finished midday Thursday. 
On Monday, Adams pleaded guilty to a charge of injury to a child by omission causing serious bodily injury. She faced potential punishment ranging from probation up to life in prison with parole.
David Hilburn and Amy Banks represented Adams as co-defense attorneys, and Hilburn said they made the case that Adams pleaded guilty and took responsibility for her role in "failing to protect Rayven," and that the jury should consider Adams' own past trauma as a survivor of emotional, physical and sexual abuse when determining the sentence.
According to indictments from October 2018, Adams, now 37, and her boyfriend, Patrick Wayne Wilson, were accused of failing to get Rayven medical assistance when she was seriously injured and then attempting to conceal the toddler's dead body from police. Wilson died in April 2020.
Adams had regained custody of Rayven two days after the funeral of her father, Robert Shields, in June 2018. Later in 2018, Adams and Wilson entered not-guilty pleas and maintained innocence in Rayven's death.
Bryan police officers first began the search for Rayven on July 31, 2018 after Adams had allegedly been uncooperative with a Child Protective Services investigation. Bryan police and Rayven's family members said she was last seen in mid-June 2018.
In August 2018, more than 100 people attended a candlelight vigil at Castle Heights Park to honor Rayven's life, who was at that point considered missing but presumed dead. The vigil and Rayven's disappearance made local and statewide headlines. 
In an interview after the sentencing announcement outside the courtroom, Brazos County District Attorney Jarvis Parsons praised the jury's decision. 
"I think the community spoke and said that the one thing that you cannot do is to abuse a defenseless child — and that at the end of the day, anything that may or may not have happened to you is no excuse for that," Parsons said.
"The jury considered the senseless way life was taken and that Rayven Shields was an innocent young child, and that she didn't deserve to be buried in a shallow grave in a backyard. She deserved the ability to go to Head Start, and kindergarten, and to grow up and get married and have kids — and all of that was taken away from her by Virginia Adams."
According to a press release from the county district attorney's office released after the sentencing, Rayven's remains were examined by the University of North Texas's Center for Human Identification. Due to the level of decomposition, a forensic anthropologist was asked to examine the skeletal remains to determine the cause of death. The forensic anthropologist found multiple skull fractures and rib fractures.
"Ultimately, the forensic anthropologist, after consulting with experts at Dell Children's Hospital, determined that the cause of death was child abuse," the DA press release reads.
In an interview after the sentencing, Hilburn, one of Adams' attorneys, expressed sorrow for Rayven's death and gratitude for the work of police and those involved in the case. He also pointed to systemic issues regarding CPS that the defense argued played a role in her tragic death.
"We're disappointed. She pled guilty and acknowledged her role in failing to protect Rayven," Hilburn said. "We felt that her history of abuse, as explained by our experts, helped mitigate some time — not as much as we wanted it to, but we respect the jury's verdict and understand the time and effort that they put in in listening to the case and understanding the issues here." 
Hilburn said Adams will appeal the sentence. She will be eligible for parole in 30 years.