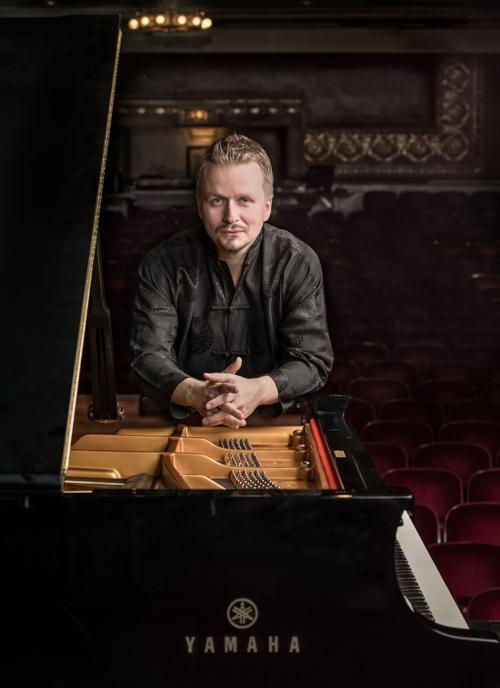 A talented young Russian pianist returns to Bryan-College Station on Thursday for his second appearance with Concerts on Carter Creek.
Ilya Yakushev will perform the music of Beethoven, Haydn, Liszt and Prokofiev at 7 p.m. Thursday in the sanctuary of Bryan's First Presbyterian Church, 100 Carter Creek Parkway.
The concert is free, a gift to the community from the congregation of First Presbyterian.
Yakushev's program will include:
Sonata in D major, Hob. XVI/37 by Joseph Haydn.
Sonata in F minor, Op. 57, "Appassionata" by Ludwig van Beethoven.
Consolations (Six pensées poétiques) by Franz Liszt.
Sonata No. 7 in B-flat major, Op. 83 by Sergei Prokofiev.
A native of St. Peterburg, Russia, Yakushev won the 2005 World Piano Competition in Cincinnati, Ohio. He won his first award at the age of 12 in the Young Artists Concerto Competition in St. Petersburg, Russia. He has gone on to receive numerous awards and honors since then, including the Award for Excellence in Performance , presented to him in Moscow in 1998 by the minister of culture of the Russian Federation.
Yakushev attended the Rimsky-Korsakov College of Music in St. Oetersburg before coming to America to study at the Mannes College of Music in New York City.
In 2019-2020, Yakushev appeared as piano soloist with Millikin-Decatur Symphony, St. Petersburg Philharmonic, Pachuca Philharmonic, Fairfield Choral Society Orchestra, Fort Wayne Philharmonic, Hunterdon Symphony and San Luis Obispo Symphony in addition to recitals in New York, New Jersey, Connecticut, Illinois, Pennsylvania, Wisconsin, Alabama, North Dakota, Massachusetts and California.
The New York Times said, "Yakushev was little short of heroic."
The American Record Guide wrote, "Yakushev is one of the very best young pianists before the public today, and it doesn't seem to matter what repertoire he plays – it is all of the highest caliber."